ASUS has a mini PC on the market that offers something a little different from the competition. Instead of going with Intel, the company opted for a Ryzen 5000 processor. It's the same AMD mobile processors you'd find in high-end laptops like the HP ENVY x360 15, which we adored so already ASUS is off to a good start.
Throw in expandable DDR4 RAM of up to 64GB running at 3200MHz, NVMe storage, and plenty of ports to hook up all your accessories, and you've got one compact workstation. If you're searching for a small form factor PC that can double as a work and gaming PC without requiring external GPU support, this ASUS PN51 may just be what you're searching for.
Bottom line: Going with AMD's 5000 series processors, ASUS was able to pack some serious firepower inside the PN51. Whether you're looking for a small PC for working from home or a small box to play some light games on, there's plenty to love about this mini PC.
For
Compact size
VESA support
AMD Ryzen CPUs
Good integrated GPU
Upgradability
Against
Understated design
No RAM or SSD in cheapest model
ASUS PN51 Mini PC: Price and availability
ASUS has the PN51 starting from around $350. That's for a mini PC with an AMD Ryzen 5300U, 4GB of RAM, and a 128GB NVMe SSD. Availability should be sometime in 2021, which will be ideal for those who are considering a balance of working from home and commuting to the office.
The exact model we have in for review is currently listed on Amazon UK for £950.
ASUS PN51 Mini PC: Tech specs
Swipe to scroll horizontally
Category
ASUS PN51
GMK NucBox2
Type
Small form factor
Small form factor
CPU
AMD Ryzen 5 5300U
AMD Ryzen 5 5500U
AMD Ryzen 7 5700U
8th Intel Core i5-8259U
OS
Windows 10 Home
Windows 10 Pro
Windows 10 Home
RAM
4GB DDR4 3200MHz
8GB DDR4 3200MHz
16GB DDR4 3200MHz
32GB DDR4 3200MHz
8GB DDR4
GPU
AMD Radeon Vega
Intel UHD 655
Storage
2.5-inch 1TB HDD
M.2 PCIe 128GB SSD
M.2 PCIe 256GB SSD
M.2 PCIe 512GB SSD
M.2 PCIe 1TB SSD
1x 2.5 SSD bay
256GB SATA M.2 SSD
1x 2.5 SSD bay
LAN
Wi-Fi 6, Bluetooth 5.0, 2x2
Wi-Fi 5, Bluetooth 4.2, 2x2
Intel AC-7265 Wi-Fi 5 (Bluetooth 4.2)
Ports
2x USB-C 3.1 Gen2
3x USB-A 3.1 Gen1
1x 4-in-1 Card Reader
1x Consumer Infrared Sensor
2x Microphone Array
1x Audio Jack
1x K-Lock(side)
1x HDMI
1x Configurable Port (option: VGA/COM/DP/LAN)
1x Gb LAN
1x DC-in
1x Realtek 8111EP RJ45 LAN
4x USB-A 3.0
1x USB-C
2x HDMI 2.0
1x Gb LAN
microSD reader
3.5mm audio jack
Price
$350
$430
The ASUS PN51 PC unit we received for review rocked an eight-core AMD Ryzen 7 5700U CPU, 32GB of DDR4 RAM, and a 1TB NVMe SSD.
ASUS PN51 Mini PC: What I like
Image 1 of 3
There's so much to appreciate about the ASUS PN51 and it all starts with the specifications. The choice of an AMD Ryzen 5 5300U, Ryzen 5 5500U, or Ryzen 7 5700U makes this one killer mini PC for productivity and some light gaming or media consumption. It's possible to pair up the CPU with DDR4 RAM running at 3200MHz, which comes in 4GB, 8GB, 16GB, or 32GB capacities.
For storage, there's a wide range of NVMe SSDs available. The RAM and storage can be upgraded too, so it's possible to buy the most affordable model with the processor you need and then buy the necessary RAM and SSD after. Like the GMK NucBox2, there's the possibility of installing a 2.5-inch SSD to further expand the available data storage capacity.
Getting inside the PC couldn't be easier. There's a panel underneath the chassis that can be removed once four screws have been extracted. This reveals the two RAM slots, 2.5-inch mounting area, as well as access to the M.2 slot. Mounting the PC to the rear of a monitor couldn't be easier, thanks to the included brackets and screws. ASUS packs everything you need to get up and running.
The design of the ASUS PN51 is nothing special, but the port selection is excellent. Upfront we have an infrared sensor, microSD card reader, USB-C port, USB-A 3.0 port, and microphone array. There's also a storage activity indicator. On the rear are HDMI and DisplayPort, DC power, 1Gb LAN, USB-C, and two USB-A 3.0 ports.
Image 1 of 4
The AMD Ryzen 7 5700U is mightily impressive. It blows the competition out the water when compared to other Intel-powered mini PCs, though granted a few of them will be considerably more affordable. This mobile processor impressed us inside laptops, and it feels right at home inside a compact desktop PC.
Swipe to scroll horizontally
Category
ASUS PN51
GMK NucBox
GMK NucBox2
Minisforum U850
CrystalDiskMark
2,176MB/s read
1,489MB/s
441MB/s read
333MB/s write
2,190MB/s read
1,297MB/s write
2,542MB/s read
1,271MB/s write
PCMark 10
5,073
1,572
4,076
2,819
Geekbench 5
1,197 (single-core)
6,892 (multi-core)
434 (single-core)
1,318 (multi-core)
962 (single-core)
3,123 (multi-core)
666 (single-core)
1,884 (multi-core)
The Western Digital NVMe drive cannot take advantage of PCIe 4.0, unfortunately, which shows in the results for CrystalDiskMark. But at nearly 2,200MB/s for reading data off the drive, this is still more than ideal for booting Windows and all your favorite productivity apps. Throw on your favorite games and you'll also have a great time.
The integrated Radeon Vega GPU is more than capable of handling even the more demanding modern games at 1080p, or 1440p if you don't mind turning down the visual settings a little. This PC isn't designed with gaming in mind, but it's good to know you can also enjoy a little downtime.
ASUS PN51 Mini PC: What I don't like
I'm not the biggest fan of the design. It's good enough in that the chassis is sturdy to take a knock or few, and really if you install the PN51 on the rear of your display, you won't be looking at it at all. Still, ASUS could have worked in additional design accents to move away from the dark slab of plastic look.
You'll also need to watch out for the model of ASUS PN51 you purchase. The most affordable option for $350 doesn't come with RAM or an SSD. This does confuse things when comparing the PC against its competitors.
The GMK NucBox2 has a weaker CPU, but does come with RAM and storage for $430, which makes the $350 a little on the pricey side when taking into account RAM and SSD.
ASUS PN51 Mini PC: Competition
The ASUS PN51 is well positioned in the mini PC market. The choice of a Ryzen 5 or Ryzen 7 CPU (from the 5000 series) is a good step when going against Intel mini PCs that often don't go beyond an Intel Core i5. while it would be great to see this small PC powered by a Zen 3 AMD Ryzen CPU, we'll need to wait some time for them to come out.
The closest competitor to the PN51 that we've reviewed thus far would be the GMK NucBox2 and Minisforum U850. Both of these mini PCs are similar in design and specifications, but the NucBox2 has the better (though older) Intel CPU.
When compared against the ASUS PN51, even the Intel Core i5-8259U is no match for the AMD Ryzen 7 5700U. The performance available with this top model from ASUS is perfect for working from home.
Should you buy the ASUS PN51 Mini PC?
Who it's for:
If you want a small form factor PC
If you need a small PC for general productivity
If you want to work from home
If you want to play some games
Who it isn't for:
If you need to do intense tasks
If you want a high-performance PC
If you want the most affordable mini PC
The ASUS PN51 has plenty going for it and is a considerable upgrade over the PN50. Rocking AMD Ryzen 5 and 7 processors from the 5000 series, you won't have any issues getting work done through the day. It's also possible to do some gaming on the side, making this an exceptional mini PC for the home or small office. Just don't expect the mobile CPU to handle extreme tasks.
While the design isn't going to win any awards, the PN51 gets the job done. ASUS includes all the necessary mounting brackets for attaching the PC to the rear of a monitor. There's also an external brick and plenty of ports to allow for all your desk peripherals to be connected. It's also relatively quiet when you're not pushing the processor hard, which is a bonus for a quiet setting.
For the price, ASUS has a winner on its hands. Just be sure when checking out that you have all the necessary components as the base model does not come with an SSD or RAM. When taking those two parts into account, it's still a great deal and one of my favorite compact PCs to-date.
Small & tough
Work from anywhere

ASUS included everything you need to create a capable workstation with powerful AMD Ryzen 5000 series processors. While the cheapest model may omit RAM and an SSD, it's still well positioned against other mini PCs.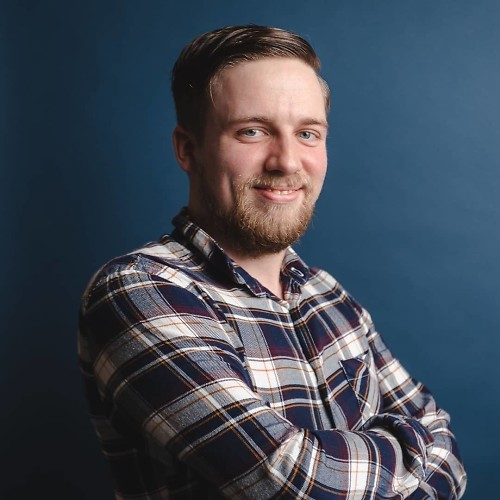 Rich Edmonds was formerly a Senior Editor of PC hardware at Windows Central, covering everything related to PC components and NAS. He's been involved in technology for more than a decade and knows a thing or two about the magic inside a PC chassis. You can follow him on Twitter at @RichEdmonds.