Be prepared and proactive with this $30 1080p Yi Dash Camera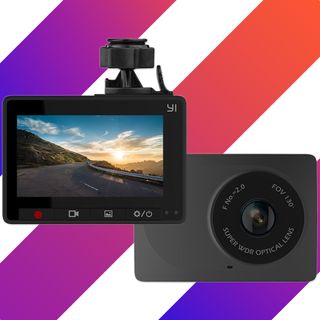 Amazon has the Yi 2.7-inch 1080p Dash Camera (opens in new tab) on sale for $29.99 when you apply coupon code KJHW27DZ at checkout. That saves you about $10 off the normal price of this camera, which received 4.4 out of 5 stars from 31 customer reviews (opens in new tab). If you don't already have one, make sure to pick up a microSD card (opens in new tab) so you have extra storage space.
Features include:
Loop recording
Easy installation
130 Wide Angle Lens
2.7-inch 16:9 HD LCD Widescreen
1080p resolution at 30fps
Night vision
Wi-Fi enabled
Built-in microphone / speaker
Connects via iOS / Android app
A dash camera is to your car what a security camera is to your home. You'll always have proof of fault for accidents, even at night. You might even catch some cool meteor footage.
See at Amazon (opens in new tab)
Windows Central Newsletter
Get the best of Windows Central in your inbox, every day!
Louryn was seven when her shopping obsession began. It started with eBay and quickly escalated to Black Friday. Now she's a shopaholic -- no day is complete without a pile of packages on her front porch. She justifies it by refusing to pay full price. She also loves Skyrim, makeup, and beer. Find her on Twitter @lourynstrampe
Seems like a decent price, so I'll try it out. My old doesn't work as well as I'd like, anyway.

Just got one of these, really impressive for the price and a fairly decent mobile app

Windows Central appears to be discovering the wonders of Yi!
This makes me happy!

We bought this dash camera at the beginning of the summer last year before our vacation to the Grand Canyon. We were able to download the video to our laptop in order to save it from being written over. It works great. It will actually record at 60fps at 1080p and one slightly higher resolution. One feature that we haven't used is the road monitor that warns you when you're to close the vehicle in front of you or you're straying from your lane. I wouldn't say it has night vision but it works really well at night if enough light is present.

Night recording, not night vision...
You cannot have night vision through windshield glass!

I was referring to the mention of "Night Vision" as listed in the article. I know it doesn't have Night Vision which is why I took the time to make note of it. I was trying to be polite to the author of the article.

The wording is still there in article!!

Amazon says this doesnt come with the mount or charger so its actually more.

I see this on Amazon for $100 CAD. I cannot find the deal?

That's odd. The same exact camera on Amazon UK comes with both.

"Package Includes: dash cam, micro USB cable, car charger, 3M sticky mount, user manual"

Not saying that this is a great camera, but I can assure you that every car should have one of these. If I had my way, I would make it mandatory. Disclosure, I work in an RTA field.

I'm honestly surprised insurance companies don't lobby to make some built in camera standard. Imagine how much they would save in legal fees if they could just show video of people crashing.