We're always recommending between 600W and 800W for the best gaming PC PSU and be quiet! has the Pure Power 11 FM 750W for even the more enthusiast-grade PC builds. This PSU is designed as a more affordable option for PC builders, rocking a 80 PLUS Gold rating for efficiency.
The power supply is one of the most important components of any system as it's the device that provides power to everything inside (and outside) the chassis. Cheaping out on the PSU can risk system instability, as well as the rare potential for a system failure whereby you may need to replace a CPU or graphics card. It's vital you choose a PSU from a reputable brand.
be quiet! is one such vendor that we continue to recommend for power supplies, cases, and processor cooling. Let's see how the Pure Power 11 FM 750W fares with a powerful Ryzen CPU and NVIDIA GeForce RTX 3070 Ti GPU.
be quiet! Pure Power 11 FM
Bottom line: be quiet!'s Pure Power 11 FM series is a great option for anyone looking to build a clean PC with silent performance and clean power delivery. Even if you're eyeing up NVIDIA's latest 30-series GPUs, this PSU will be a solid choice.
For
Great value
Choice of capacities
80 PLUS Gold efficiency
Powerful dual 12V rail
High-quality components
Against
Weaker warranty than competition
be quiet! Pure Power 11 FM: Price and availability
The be quiet! Pure Power 11 is the company's more affordable PSU range. The 750W model comes in at $115, which is a fair price to pay. We recommend spending a little more on the PSU than originally planned to ensure you get a reliable unit for stable power delivery.
be quiet! Pure Power 11 FM: Tech specs
Capacity: 700W, 750W, 1000W
Dimensions: 160mm x 150mm x 86mm
Type: Modular
Fan: 135mm, fluid bearing
Efficiency rating: 80 PLUS Gold
Voltage regulation: ±%
PCIe connections: 4
Operating temp: Up to 40C (104F)
Safety: OCP, OVP, UVP, SCP, OTP, OPP
Warranty: Five years
Manufacturer: be quiet!
be quiet! Pure Power 11 FM: What's good
be quiet! makes some high-end components for gaming PCs and the company's loadout of power supplies are right up there with the best. We reviewed the phenomenal be quiet! Dark Power Pro 12, which can efficiently deliver immense power. Even with a more affordable Pure Power 11 FM PSU, be quiet! still uses premium Japanese capacitors that can hit temperatures of up to 105C.
Regardless of which PSU you choose from be quiet!, it'll be more than capable of powering even high-end systems. This power supply has an 80 PLUS Gold rating, which means it's 90% efficient at 20% load, 94% efficient at 50% load, and 89% efficient at 100% load. Heat loss is the primary cause for lower efficiency and be quiet!'s design ensures that as much power input is converted as possible.
Image 1 of 3
Swipe to scroll horizontally
| Load | 80 PLUS Bronze | 80 PLUS Silver | 80 PLUS Gold | 80 PLUS Platinum | 80 PLUS Titanium |
| --- | --- | --- | --- | --- | --- |
| 20% | 85% | 87% | 90% | 92% | 94% |
| 50% | 88% | 90% | 92% | 94% | 96% |
| 100% | 85% | 87% | 89% | 90% | 94% |
The Pure Power 11 FM sports the usual be quiet! design in that it's a solid slab of black metal. At 160mm long, this PSU will fit in most ATX cases, and the beefy 132mm fan will keep the internals cool even when under heavier loads. There are plenty of connections with the power supply. Here's what cables be quiet! bundles with the PSU:
1x 24/20-pin ATX (550mm)
2x 8/4-pin EPS/ATX 12V (600mm)
2x 8/6-pin PCIe (500mm/150mm)
1x SATA/MOLEX (500mm/150mm/150mm/150mm)
1x SATA (500mm/150mm/150mm/150mm)
1x SATA (500mm/150mm/150mm)
The fan is almost silent at low load and while be quiet! didn't work in a zero fan mode, you will struggle to notice any noise terminating from the PSU unless you really push the system hard. In terms of performance, we didn't notice much in terms of fluctuations while pushing the PSU hard in demanding tests.
With an AMD Ryzen 9 5950X CPU and NVIDIA GeForce RTX 3070 Ti GPU, we struggled to spot anything out of the ordinary. be quiet! Pure Power 11 FM 750W adheres to the ATX spec for voltage regulation and you'll not encounter any issues in terms of performance or reliability.
be quiet! Pure Power 11 FM: What's not good
The five-year warranty isn't the best at this price point. There are competing PSUs like the EVGA SuperNOVA 750 that come with a 10-year warranty. I don't expect the Pure Power 11 FM to fail at any point during (or shortly after) the warranty period, but it would have been a good move for be quiet! to offer the full 10 years for added peace of mind.
be quiet! Pure Power 11 FM: Competition
The competition is fierce, especially for 650W and 750W power supplies. be quiet! itself has a few options available, depending on what PC specs you intend on using, as well as how much budget you have to spare. The aforementioned EVGA SuperNOVA 750 is about the same price but comes with a full 10-year warranty, which is a great upgrade for those who want a company's full backing.
be quiet!'s own Straight Power 11 750W PSU can be bought for around $30 more and has an 80 PLUS Platinum rating, the next step up from Gold. There are various modular PSUs available and none of them would be a "wrong" choice. It all comes down to the required power output, desired warranty coverage, and price.
be quiet! Pure Power 11 FM: Should you buy it?
You should buy this if ...
You need a reliable PSU for a gaming PC
You plan on using the latest graphics cards
You plan on overclocking your PC
You shouldn't buy this if ...
You want to build a multi-GPU system
You want to use enthusiast hardware
You want a decade-long warranty
Choosing a reliable power supply in this day and age is an easy process. So long as you spend at least $50 on a capable 500W or higher PSU from a reputable brand, you'll be golden (pun not intended). The Pure Power 11 FM with its 80 PLUS Gold efficiency rating is an excellent choice for most PC builds, even if you plan on using the latest AMD or NVIDIA graphics cards.
be quiet!'s Pure Power 11 FM is an excellent power supply and one of the best PSUs you can buy. So long as you don't need more than 750W for more advanced PC builds and enthusiast overclocking, this little unit will provide ample clean power to all your components.
The company also makes amazing fans and the one used inside this PSU is silent, even when the PC is under a high load. It's not the most efficient PSU around, nor will it win any battles against more expensive options, but for the price, this is a solid choice for gaming PCs.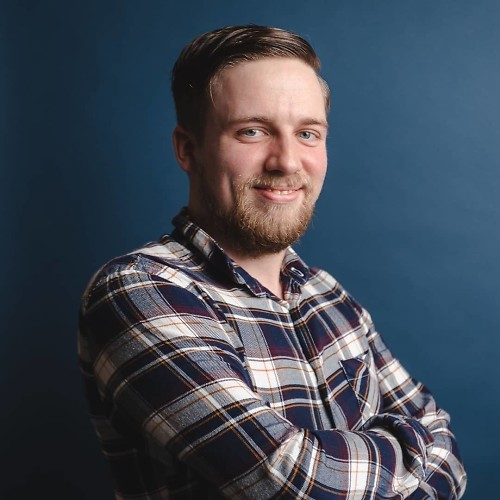 Rich Edmonds was formerly a Senior Editor of PC hardware at Windows Central, covering everything related to PC components and NAS. He's been involved in technology for more than a decade and knows a thing or two about the magic inside a PC chassis. You can follow him on Twitter at @RichEdmonds.