Best Black Friday laptop deals 2021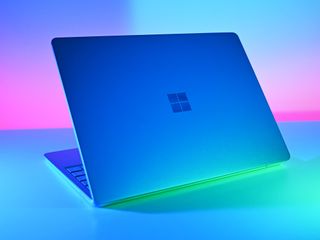 (Image credit: Daniel Rubino / Windows Central)
For as specific a word as "laptop" is, the variety of laptops available seems overwhelming at times. There are just so many types of laptops from your basic notebook that relies on Cloud storage to 2-in-1 touchscreen laptops that can turn into tablets to giant, honking gaming machines that probably shouldn't leave your desk.
Truthfully, you'll be able to find some sort of laptop deal just about anywhere. The problem isn't quantity, though, it's quality. Before you go shopping for a laptop, you should ask yourself, "What do I need?" Are you looking for a high-powered gaming machine with discrete graphics and a high-resolution screen? Or would you prefer a budget option with a Microsoft 365 subscription just for work? Do you want something portable and lightweight or a large screen and powerful cooling fans? How many ports do you need for things like headsets and mice and external hard drives? Are there any brands you prefer like HP or ASUS or Dell?
Once you can answer questions like that, you can begin to narrow down where you're going to find the best deals. If you don't have specific answers, then it's best to start at a retailer like Amazon or Best Buy. These places are sure to have some great laptop discounts, and you'll be able to narrow down your parameters with the advanced search functions. Keep an eye on the daily deals sections for featured laptops that you know will have great specifications and a solid price.
You should also check out the websites for HP, Dell, Lenovo, and others. All these locations are having Black Friday sales, and some have started early with regular doorbusters and limited-time savings. You might get lucky and find a deal that won't even come around again on Black Friday.
Where to find the best Black Friday laptop deals?
You don't have to go very far to find great deals on laptops. Just take a look around at the places you already shop and you're sure to find a few. There might be a few places you haven't thought of, though, especially since the individual brands love to run Black Friday sales, too.
Every major retailer that sells laptops has a section with deals, refurbished units, and other ways to save:
If you can be more specific with the brand you want, all the better. Here are a few manufacturer websites that are also hosting Black Friday sales:
When do the Black Friday laptop deals begin?
That's the secret, they never stopped. If you are dead set on shopping for a laptop specifically on Black Friday, Nov. 26, then you will find a deal or two. There will absolutely be laptop deals on that day and over the weekend. Cyber Monday can often be a good time for laptop prices as well. We think you should get started now, though, because new deals are coming and going all the time.
Dell has its Black Friday Sneak Peek sale. Lenovo's early Black Friday deals feature regular doorbusters in limited quantities. Walmart has three separate Black Friday sales happening throughout November. If you're reading this and asking yourself "When?" the answer is now.
Black Friday laptop deals: Thin and Light
These are the laptops where portability is king. You need speed. You need touchscreens and Thunderbolt ports and a built-in webcam for business meetings. Laptops like this are built for productivity, but even the integrated graphics you're most likely to find on laptops like this can be used for some light gaming on occasion. There is a lot of variety here, too, with budget laptops that could only cost a couple hundred bucks to advanced machines with powerful processors that can be used for so much more. Find the features you want on the budget you have.
Black Friday laptop deals: Gaming machines
Discrete graphics cards, high refresh rates, advanced cooling systems. Some laptops are just built different, and if you want one that can play the latest titles or do some serious heavy lifting, this is the section for you. It's not always just about gaming, either. If you are a creative type that works with photography or does a lot of video editing, you need a laptop that can hold its own.