Best Xbox horror games May 2022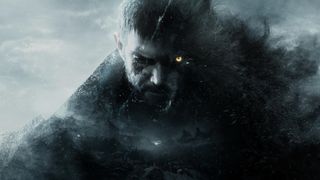 (Image credit: Capcom)
Looking for a solid scare? You've come to the right place. Horror games aren't the biggest part of the video game industry, but the last several years have seen something of a resurgence, with several high-quality horror games from different publishers making up some of the best Xbox games available. If you're not sure where to start though, don't fret. We've rounded up the best Xbox horror games, the cream of the crop titles that you really shouldn't miss, regardless of whether you're a horror veteran or a newcomer looking for where to start.
An overview of Xbox horror games in 2021
There's a couple of key players helping to ensure the health of horror games as a whole. Japan-based publisher Capcom in particular has seen a massive resurgence, with the Resident Evil games selling millions of copies while shifting back into horror and exploring different themes with a balance of survival and action, all without losing the focus on being scary.
Some of the other developers working on horror games include Tango Gameworks, part of Bethesda Softworks and one of the 23 first-party Xbox studios producing some of the best Xbox Game Pass games. Arkane Studios, another pair of studios at Bethesda, is exploring horror concepts in its titles, while Asobo, well known for its work on Microsoft Flight Simulator 2020, has taken a dark, medieval approach to horror.
All in all, horror games still thrive in the indie scene, but the big budget titles can be and are successful. Xbox Series X and Xbox Series S owners should be able to look forward to even more big horror games in the upcoming years.
1. Resident Evil Village
Resident Evil Village (Xbox Series X)
Reasons to buy
+
High replay value
+
Visually gorgeous
+
Great survival-horror gameplay
Reasons to avoid
-
Accompanying multiplayer mode delayed
Resident Evil Village takes the formula of Resident Evil 7: Biohazard and applies it a European Gothic setting filled to the brim with creatures inspired by vampires, werewolves, and other horror icons. It retains a first-person perspective introduced in the prior title but gives protagonist Ethan Winters more of a voice. The story mode is made to be replayed, with tons of unlockable weapons and hidden secrets across the sprawling castle and titular village. In addition to the story, Resident Evil Village also marks the return of Mercenaries mode, with fun timed trials for players looking to test their skills.
It's also a visual and technological showcase for Capcom's proprietary RE Engine. Resident Evil Village shines on the Xbox Series X, with ray-traced shadows providing stellar image quality, all while the game runs at a solid 60 FPS and loads extremely quickly thanks to the SSDs in the latest lineup of consoles. Long story short, Tall Vampire Lady looks extremely good.
A multiplayer game called Resident Evil Re:Verse was supposed to launch with Resident Evil Village but has unfortunately been delayed to 2022, so don't go into this expecting to get a multiplayer experience for now.
2. The Evil Within 2
The Evil Within 2 (Xbox)
Reasons to buy
+
Superb body horror enemy designs
+
Compelling story and realistic protagonist
Reasons to avoid
-
Limited alternate gameplay modes
If Tango Gameworks' first stab at horror with The Evil Within was a great homage to Resident Evil 4, then The Evil Within 2 might be the closest thing we get to a modern-day Silent Hill 2. Following the events of the first game, detective Sebastian Castellanos is recruited to go deep into Union, a Matrix-esque world that has been infected and twisted into a place of horror, filled with horrifying creatures.
The art direction is genuinely unnerving, as the world of Union transforms and falls apart before your eyes. Gameplay takes a third-person, semi-open approach, with players having to carefully balance resources and choose which weapons to upgrade in order to survive. Meanwhile, the story is surprisingly touching, with the game taking time to explore Sebastian's trauma as he struggles to rescue his family.
Outside of trying a new difficulty however, there's not much replay value or any other modes outside of a first-person option, which is something to keep in mind.
3. Alien Isolation
Alien Isolation (Xbox)
Reasons to buy
+
Incredible attention to detail
+
Legitimately scary Alien threat
+
60 FPS through Xbox FPS Boost
While Creative Assembly is best known for its strategy titles such as the upcoming Total War: Warhammer 3, the team tried its hand at a first-person horror title in 2014, to great success. Alien: Isolation puts players in the shoes of Amanda Ripley, daughter of Ellen Ripley from the Alien films. In this experience, players will have to cobble together meager resources as they navigate the malfunctioning Sevastapol station.
This might be Creative Assembly's first horror game, but it's one well worth playing. The Alien intelligently tracks and stalks the player throughout the many levels, while "Working Joe" androids are sure to set off your uncanny valley mental alarms. The station looks and sounds like it was ripped straight from the movies, with CRT-focused visuals that will always have you on edge.
Playing it on Xbox Series X or Series S allows it to tap into Xbox FPS Boost, meaning it plays at a locked 60 FPS. Unfortunately, this game hasn't had its resolution boosted in any way for the latest consoles, so it's still a 1080p experience if you play it on Xbox.
4. Resident Evil 2
Resident Evil 2 (Xbox)
Reasons to buy
+
Incredible visuals
+
Great performance capture
Reasons to avoid
-
Alternate routes don't diverge much
The 2019 title Resident Evil 2 is a remake of the original game. Shifting from tank controls and fixed camera angles to a third-person camera, players can experience the story of Leon Kennedy and Claire Redfield on modern platforms. The gore is lovingly rendered with the RE Engine at 60 FPS, meaning you can quickly react to the overwhelming hordes of zombies and other monstrosities.
This is simply a wonderfully polished horror game, so there's a good reason it's sold over 8 million copies so far. If you're a veteran of the Resident Evil franchise, it's one well worth experiencing. If you aren't experienced with the franchise, it's a fantastic place to start. Once you go through the campaign as either Leon or Claire, you can go through it again, seeing a bit of the story that you didn't before.
It is worth noting that while these stories have some noticeable differences, the actual gameplay remains identical outside of some different weapons.
5. Dead Space 2
Dead Space 2 (Xbox)
Reasons to buy
+
Excellent pacing and gameplay
+
Great use of Auto HDR
+
60 FPS with Xbox FPS Boost
While the Dead Space remake from Motive Studios is on the way, you can go back and experience the original 2011 title right now through Xbox backward compatibility. Isaac Clarke is trying to recover from the trauma of his experience in the first game, when terror strikes the Sprawl. No longer confined to a sole ship, the action takes players across a huge station and into space with an even bigger arsenal. Dead Space 2 is one of the best-paced games of all time and well worth checking out even 10 years later.
If you enjoy the main game, there's also an additional mini-campaign called Severed, which tells an additional story during the early breakout of the Necromorph threat.
The game also benefits from Auto HDR, bringing out the colors of your armored suit and the neon lights around you in a way the original 360 game couldn't have possibly presented. It's another title that benefits from Xbox FPS Boost, so you can play it at 60 FPS on Xbox Series X|S. Unfortunately, the game is still locked at 720p, so it might look a bit rough by modern standards.
6. A Plague Tale: Innocence
A Plague Tale: Innocence (Xbox Series X)
Reasons to buy
+
Gorgeous visuals
+
Striking contrast between calm and horror
+
Solid story
Reasons to avoid
-
Gameplay could use some refinements
Asobo Studio came in with a surprise hit in A Plague Tale: Innocence. It's something of a dark medieval horror game, juxtaposing the beautiful French countryside and two loving children with the horrifying threat of the Inquisition and an ancient conspiracy. Oh, and rats. Massive swarms of all-consuming rats.
Playing as Amicia de Rune, you'll struggle to care for your younger brother Hugo and navigate the dark world you've been thrust into. It's a legitimately gorgeous game, with an optional 120 FPS mode on Xbox Series X and Series S. The gameplay is solid enough, though there is a bit of room for improvement. Fortunately, the studio will have the opportunity to do just that in the upcoming sequel, A Plague Tale: Requiem.
7. Prey
Prey (Xbox)
Reasons to buy
+
Unique setting
+
Unnerving alien threat
+
Near-limitless possibilities for problem-solving
Reasons to avoid
-
Pacing is jarring towards the end
Arkane Studios specializes in immersive sims, games that are truly unique and allow players to solve problems by manipulating their environment with realistic physics and an expansive toolset. With the 2017 Prey, Arkane also proved that it understands horror, with a dark story unfolding before Morgan Yu's eyes, as nothing is as simple as it appears to be. The game unfolds across the Talos 1 space station, an incredibly well-designed environment that feels believable and lived-in.
Prey is one of the titles that benefits from Xbox FPS Boost, so it runs at a smooth 60 FPS, allowing players to react even faster to the paranoia-inducing Mimics that can imitate practically any item in the game. Nowhere is safe and you can never be sure you've truly cleared a room. You can use Neuromods to boost your capabilities or give you unique powers, but you'll need to be careful: Grow beyond human potential too much, and you might lure in something even worse.
While it's an excellent story, the pacing does suffer towards the end, with quite a bit of backtracking, something that is alleviated on the latest consoles due to faster loading times on SSDs, but is still worth mentioning.
8. Alan Wake Remastered
Alan Wake Remastered (Xbox Series X)
Reasons to buy
+
Fantastic storytelling
+
Solid 4K 60 FPS
Reasons to avoid
-
Lack of HDR and ray tracing
-
Dated combat
Now that Alan Wake 2 is on the way, it's time to catch up on the original game. Alan Wake Remastered is the best way to experience one of Remedy Entertainment's best games. It's a remaster, not a remake, so the controls haven't been touched, meaning the combat can feel a bit dated. There's also no HDR or ray tracing. Outside of that, players can look forward to a solid 4K 60 FPS experience, with new character models and improved textures over the original game.
Alan Wake Remastered is a great way for newcomers to experience a classic, as the story sees titular author Alan Wake on a retreat with his wife Alice. When a mysterious darkness starts spreading and infecting the town's inhabitants, Alice is kidnapped, and Wake loses a week of his memory. It's some of Remedy's best writing, and it's a game that shouldn't be missed.
Horror games are thriving on Xbox
Horror games remain a smaller genre, but there's plenty to choose from. With big titles continuing to get sequels and publishers exploring high-quality remakes, there's never been a better time to catch up on the horror games you've missed, or if you're a newcomer, start exploring the concept of horror for the first time ever.
Samuel Tolbert is a freelance writer covering gaming news, previews, reviews, interviews and different aspects of the gaming industry, specifically focusing on Xbox and PC gaming on Windows Central. You can find him on Twitter @SamuelTolbert.
Windows Central Newsletter
Get the best of Windows Central in in your inbox, every day!
Thank you for signing up to Windows Central. You will receive a verification email shortly.
There was a problem. Please refresh the page and try again.