Black Friday's cheapest VPN deal gets you 5 years of protection for just $1.13 per month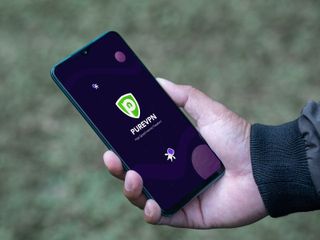 (Image credit: PureVPN)
This Black Friday should absolutely be the one you pick up a new VPN service. VPNs are a great way to keep your browsing data private whether you're browsing at a coffee shop or tapping in your bank details at the airport — nobody will be able to keep tabs on you. And you can pick up a whole five years of VPN cover from PureVPN for the insane price of just $67.96 right now.
Over the full five years, that works out to a mind-bogglingly low price of just $1.13, and that's about as cheap as you're going to find a VPN without going free — and that could come with its own problems. Remember, if you aren't paying for the product, you're probably the product being sold!
Getting your 60 months of PureVPN access is as simple as clicking through using the button below and then entering our discount code when checking out. That code? tech15.
The kind of VPN deal that doesn't crop up very often!
5 years of PureVPN access | $1.13 per month at PureVPN (opens in new tab)

Everyone should be able to use a VPN when they need short of using a potentially problematic free service; this is the cheapest way to get one. Why not treat yourself to a spot of privacy and security this Black Friday?
PureVPN is one of the best VPNs around — even when you're paying full price. It's even better when you aren't!
Whether you intend to use your VPN all the time to keep your ISP in the dark about your browsing habits or just want to be sure your data is safe when on public Wi-Fi, a VPN is a must-have in this day and age. Now is your chance to get one of your own for a full five years at a price that is simply impossible to beat.
Amazing deal by purevpn, truly the best with 20Gbps servers in the UK and US making sure users get the fastest speed
Windows Central Newsletter
Get the best of Windows Central in in your inbox, every day!
Thank you for signing up to Windows Central. You will receive a verification email shortly.
There was a problem. Please refresh the page and try again.