Cheap as chips Huawei Ascend W1 to launch in Russia next month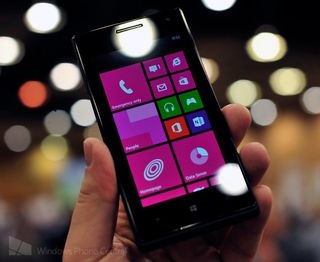 Huawei are looking to capitalise in Russia with its Ascend W1 Windows Phone. The handset is expected to be available in February 2013 and will be aggressively priced to tackle Nokia's entry into the market. The company is taking the platform seriously and is looking to release new hardware in multiple markets.
As noted above, the Ascend will be priced accordingly. 11.990 rubles ($400), which puts it alongside the Lumia 620. Not as cheap as the pricing reported in China, but for $400, we'll take any Windows Phone 8 handset. Comparing both the Ascend W1 and Lumia 620 together, one can note how the Ascend W1 sports a larger battery (2000mAh), faster chip (dual-core 1.2GHz), larger display (4") and a front-facing shooter.
So which one are you?
Source: Hi-tech Mail.ru; thanks, Freddie, for the tip!
Rich Edmonds is Senior Editor of PC hardware at Windows Central, covering everything related to PC components and NAS. He's been involved in technology for more than a decade and knows a thing or two about the magic inside a PC chassis. You can follow him over on Twitter at @RichEdmonds.
Minus Nokia exclusive apps and support. Also Nokia phones add an extra inch to your manlyhood. Lumia 620 wins

The 620 also has 8GB internal storage as against 4GB for the W1.

Nolia smaller screen same internal ram lower quality screen smaller batter less life before recharge , everything about the W1 is better apart from the name, Nokia is very robust and does not break easily.But W1 ia much cheaper than lumina 620. Lets stick to the facts and not lie about the features, memeory is better on the lumina but W1 has sd card for more memory up to 32gb.

Russia has been Nokia's playground foe a while now. Don't think its gonna change any time soon.

I thought the nokia exclusive apps were starting to roll out to all WP8 devices (albeit slowly). Such as Drive and Pulse.

Drive+ is available now for all WP8 devices in U.K., Canada and U.S.

I see datasense! Wondering when or whether it will come to ATT

I wonder the same thing my theory is that Microsoft gave Verizon exclusivity for a while since att has the Lumia exclusive to there network because its honestly an appealing feature and there's no reason a company wouldn't want it on there windows phones

Some say networks want you to use more to get overages and result in more money, but as a company you want your customers to be happy with the service, and overages would result in unsatisfied customers causing loss in customers

I'm pretty sure the Lumia 620 has a front faxing camera too.

I wonder if they're going to spy on the Russians, too. This could get interesting.

Last time my brother bought a huawei tablet its full of disappointment. Even though they gave a faster processor and larger battery compared to competitor, but it drain fast and hang a lot for the use of common task. The price when my brother bought is around $350 the price difference ain't that big but this still makes me doubt they've made a quality product.

I gave my wife a Huawei g300 for her birthday, it is cheap and like Samsung s2 for performance. Huawei is improving their manufacturing and manufacturing really good phones now , the W1 is much better than the 620 like comparing 2liter bmw to 4.5 liter bmw both good phones W1 is just better.

god wears ray ban,drives mercedes and have nokia.thats it
Windows Central Newsletter
Thank you for signing up to Windows Central. You will receive a verification email shortly.
There was a problem. Please refresh the page and try again.