When Microsoft acquired Clipchamp, I was immediately intrigued by the video editing app. Microsoft's first-party video editing options aren't great on Windows 10, so I was eager to try an alternative. Clipchamp is a web-based video editor that allows you to navigate through a multi-layer video editing timeline within your browser. The actual processing power to edit your videos comes from your PC, but the interface is based on the web.
I spent a week learning the interface of Clipchamp, playing around with features, and creating the highlight reel for an American football team that I coach. I tried out the free version of Clipchamp for a couple of days before Clipchamp set me up with a trial of its Business Platinum plan.
I would describe myself as an intermediate video editor. I've edited videos for work, but the majority of my edits are light on graphics or more advanced features. The majority of my edits have been news pieces or highlight reels, so what you see below is about the average complexity of my work. For my workflow, Clipchamp held up well. The app shows a lot of promise.
Microsoft increased the free tier of Clipchamp to include 1080p exports in March 2022. The requirement to pay a monthly subscription to export in 1080p was the biggest drawback of Clipchamp, making the spec bump for the free tier a welcome change. We've updated this review to reflect the fact that Clipchamp's free plan now supports 1080p exports.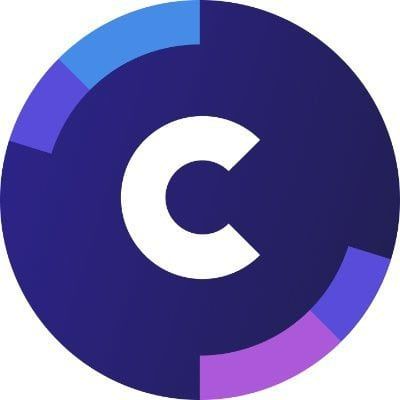 Description: Clipchamp is a multi-layer video editor that you can access online. It integrates with cloud storage solutions and is designed to help people jump into video editing.Compatibility: Clipchamp supports Google Chrome and Microsoft Edge based on Chromium. It does not work with Mozilla Firefox.Bottom line: Clipchamp is easy to jump into, works with cloud storage, and has a range of pricing options for different workflows. It would benefit from moving processing power to the cloud, but as it is, it's a solid video editor.Highlights:Multi-layer video editingIntegrates with cloud storage services, including OneDrive and DropboxWorks well with Giphy and stock libraries of contentHas an interface that's easy to learn
Clipchamp: Price and availability
Clipchamp is a browser-based video editor. It still uses your PC's resources to process videos, but the interface is entirely online. It works with Google Chrome and the version of Microsoft Edge that's based on Chromium. Clipchamp does not work with Mozilla Firefox.
There are four different plans for Clipchamp. The Basic plan is free. It was previously limited to 480p exports, which drew quite a bit of criticism. That has since changed as the free plan for Clipchamp can export 1080p videos. The Creator plan costs $9 per month. It integrates with cloud storage services like OneDrive, Dropbox, and Google Drive. The Creator plan used to be capped at 720p but has been bumped up to 1080p.
The Business plan ($19/month) used to be required for FHD exports, but since the free and creator plans now support exporting in 1080p, the Business plan won't be necessary for many. The Business plan allows you to set up a brand kit for your content and comes with unlimited stock audio. The Business Platinum plan is even pricier at $39 per month. It comes with everything in the lower plans and adds a video stock library. It's difficult to imagine a customer who should spend almost $39 per month on Clipchamp, but the option is there.
Clipchamp: What you'll like
Clipchamp has a small learning curve, so people should be able to jump right into editing. While it can be used for more advanced multi-layer video projects, you could also just clip together a few gaming highlights and call it a day. Clipchamp has a simple drag-and-drop interface that extends throughout the entire app.
The free version of Clipchamp is a bit limited, but I found the full library of features to be impressive. It's not going to replace Adobe Premiere Pro, but I don't think it's meant to. Clipchamp is complex enough to make a professional business video, which I think is more of its aim. It supports screen recordings, green screens, and video capture, all of which fit right at home in a corporate space. Two of the paid plans have business in their name, and it's easy to see why.
You can add video and audio to Clipchamp from your PC or add footage from cloud storage providers like OneDrive or Dropbox. The video editor also integrates with stock audio, stock images, and even Giphy. I had some fun playing around with GIFs, including a dancing banana that appears briefly in my team's highlight reel. Clipchamp makes it easy to add content from all over the web and your PC.
The stock libraries in the Business and Business Platinum plans are great additions for creators in the workplace. I found it easy to find graphics, sounds, and videos to enhance my video. My example above is light-hearted, but there's no shortage of content for more professional presentations and videos.
Clipchamp's highest plan includes support for a brand kit. This lets you add a color palette to make sure your content looks consistent from video to video.
A new feature called Clipchamp Teams is available in beta. It allows you to collaborate on videos. This will fit right in with Microsoft's other services, and I wouldn't be shocked if it was a big reason Microsoft looked into Clipchamp.
Clipchamp: What you won't like
Clipchamp's biggest drawback used to be its price. Frankly, only offering 480p exports as part of the basic plan was a joke and not a funny one. Luckily, that's changed. The pricing tiers now make much more sense, but you'll still have to pay to get Clipchamp's best features. When you pay for a plan, you're mostly paying for stock libraries. $39 is a lot to ask for per month for a brand kit and stock audio, video, and images.
I ran into several syncing issues during my video editing. Syncing files across devices led to some errors while Clipchamp tried to locate files. Several times when I moved a clip and then tried to play it back on my timeline, Clipchamp would show the wrong part of my clip. This could be hardware-related, but I ran into the same issue on two different PCs.
I was surprised to see that Clipchamp doesn't work with Mozilla Firefox. I use Edge, but I'd prefer to see the editor have a wider range of support. I'm not saying Clipchamp should add legacy support for Internet Explorer, but Firefox and Safari should be supported. Clipchamp also only has an app for iOS at this time, which is disappointing.
I don't know whether the following is a knock on Clipchamp or more just a wish list item now that it's owned by Microsoft, but I'd love to see some of the processing within the video editor take place in the cloud. With Windows 365 and Xbox Cloud Gaming gaining popularity, it'd be incredible to use similar tech for collaborative video editing. Perhaps in the future, Microsoft will let people connect with a powerful server to handle demanding video editing from less powerful PCs.
Clipchamp: Alternatives
There's no shortage of video editors on Windows, though Clipchamp has some unique aspects compared to the competition. If you're looking for a free video editor, OpenShot is probably your best bet. It's an open-source video editor with a long feature list. It has a bit of a learning curve but is just an incredible value.
On the paid side of things, Adobe Premiere Pro is the best overall video editing app and the industry standard for a reason. It might seem unfair to compare Clipchamp to Premiere Pro since they're targeted at different audiences, but the two video editors are within the same price range if you're looking at Clipchamp's paid plans. The Business Platinum plan of Clipchamp is more than an Adobe Premiere Pro subscription. If you need the power of Premiere Pro, it's probably a better option.
OpenShot is a powerful open-source video. It's a free alternative to Clipchamp and worth a look if you don't need to sync your edits across the web.
Clipchamp: Should you get it?
Clipchamp is a solid video editor for creators and business professionals who need to make videos. It's basic enough to jump straight into but has enough features to make more complex videos. Its integrations with cloud services, stock libraries, and graphics options make it easy to bring in the content you want for your videos.
If you're looking to stitch together clips or make a professional video presentation, Clipchamp's features should meet your needs. Beta support for collaborative video editing is exciting, but generally, you should judge apps based on what they do now, not what they could do in the future.
Clipchamp isn't going to stand up against Premiere Pro or other high-end video editors, but that's OK. I think Clipchamp is easier to jump into than more powerful alternatives. I'd say that it's a video editor that doesn't require you to be a video editor.
Clipchamp: The bottom line
Clipchamp is a good idea that already delivers a solid video editing experience. It's already ahead of video editing in Microsoft's Photos app. Microsoft appears to agree with me as Clipchamp is now an inbox app in Insider builds of Windows 11.
During my review, I ran into some syncing issues, and Clipchamp struggled to find files a couple of times, but throughout a week of video editing, I'd say the issues were infrequent.
Ultimately, I think Clipchamp will benefit from being acquired by Microsoft. I hope that Microsoft integrates some of its cloud processing tech to allow Clipchamp to handle some video processing through the cloud. This would open doors for video editing on less powerful hardware.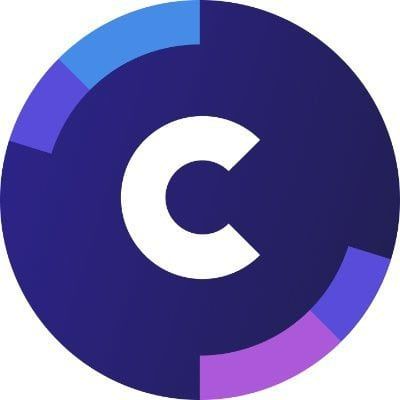 Bottom line: Clipchamp is a video editor with a low learning curve, but it has enough features for more complex edits. Its high-end plans are a bit pricey, but they provide unique aspects, such as a good stock library and integration with cloud storage services. The free plan for Clipchamp now supports exporting in 1080p.
News Writer and apps editor
Sean Endicott brings nearly a decade of experience covering Microsoft and Windows news to Windows Central. He joined our team in 2017 as an app reviewer and now heads up our day-to-day news coverage. If you have a news tip or an app to review, hit him up at sean.endicott@futurenet.com.