Corsair knows a thing or two about making decent all-in-one liquid CPU coolers and the company has launched a new range of iCUE Elite LCD solutions for Intel and AMD processors. Available as the Corsair H100i Elite LCD, H150i Elite LCD, and H170i Elite LCD, today we're taking a look at the H150i Elite LCD.
Each CPU cooler comes rocking a 2-inch IPS display that can display temperature readings and more. Corsair bundles the latest ML RGB Elite fans (in 120mm and 140mm flavors), creating quite the compelling range of coolers to go up against heated competition from NZXT, ASUS, and other manufacturers.
Starting from $260 for the Corsair H100i Elite LCD, these aren't affordable solutions to cool your processor. Is the Corsair H150i Elite LCD worthy of a spot in our best CPU coolers collection?
Bottom line: Corsair's H150i Elite LCD may be seriously expensive, but this AIO cooler is capable of handling even enthusiast-grade processors without breaking a sweat.
For
Stunning AIO design
Solid thermal performance
2-inch IPS display
Exceptional ML Elite fans
5-year warranty
Against
Only available in black
Expensive
Corsair H150i Elite LCD: Price and availability
Prices for the Corsair iCUE Elite LCD AIO coolers start from $250 for the 240mm H100i Elite LCD. The H150i Elite LCD we're reviewing today costs $280-290, which is a substantial amount of money for a CPU cooler, even if it's an AIO with a 360mm radiator and three premium 120mm fans.
There has always been a premium feel for enjoying the luxury of all-in-one liquid cooling performance compared to air coolers. Corsair's range isn't priced out of the competition either. When the 360mm NZXT Kraken Z73 originally launched, it was priced at $280. Corsair does offer some advantages with an IPS display and high-end fans.
Corsair H150i Elite LCD: What's good
Corsair includes everything you'll require to get up and running, including the pump/radiator, three 120mm ML Elite fans, iCUE COMMANDER CORE RGB and fan controller hub, and a bag of mounting accessories. The iCUE COMMANDER CORE is one powerful hub alone, allowing you to hook up to six RGB channels and fans.
It's possible to connect the three ML Elite fans to your motherboard to let it handle curves and the like, but I'd recommend using the iCUE COMMANDER CORE since you're going to want to install and use the software to manage the IPS display. If you've installed and used an AIO cooler before, you'll know precisely how everything works with the H150i Elite LCD.
Corsair includes mounting accessories for Intel and AMD (including Threadripper) processors. The fans can be attached to the radiator on either side, depending on how you plan to install the AIO inside the best PC case. Interestingly, the plastic shroud with the IPS display can be detached from the main water block to make installation easier.
Image 1 of 9
The Corsair H150i Elite LCD is more than enough for the AMD Ryzen 9 5950X as the chart below shows, making it overkill for a 12th Gen Intel Core i5 processor. You could get away with the smaller H100i Elite LCD for anything below an Intel Core i7 or AMD Ryzen 7 CPU. A temperature reading of 56 C on an overclocked Ryzen 9 5950X is a solid score.
Swipe to scroll horizontally
Temp tests
Intel Core i5-12600K
AMD Ryzen 9 5950X
Idle
23 C
73 F
25 C
77 F
Gaming
35 C
95 F
51 C
124 F
Stress
53 C
127 F
66 C
151 F
Idle (OC)
23 C
73 F
25 C
77 F
Gaming (OC)
45 C
113 F
56 C
133 F
Stress (OC)
64 C
147 F
78 C
172 F
We measured performance by setting pump and fan speeds to 100% and 50%, respectively. We tested the AIO using an Intel Core i5-12600K and AMD Ryzen 9 5950X to check performance with a mid-range and flagship processor. Results came in to match what we managed to get with NZXT Kraken and ASUS ROG Ryujin II 360.
The pump is silent in both silent and balanced modes, though you will notice some whine when pushing it to full speed. The same goes for the three ML Elite fans that are fairly quiet until you really ramp up the system load on the CPU. When joined by a few more case fans, you'll not endure any additional noise with a good pair of headphones on.
Corsair H150i Elite LCD: What's not good
This is one expensive piece of tech. Corsair threw a lot into the H150 Elite LCD box, including premium ML Elite fans and a fan/RGB controller hub. The pump and fans are excellent in keeping powerful processors cooled, but you'll want to mess around with the various settings using iCUE software to really make the most of this AIO cooler.
Corsair H150i Elite LCD: Competition
There are numerous liquid coolers available for both Intel and AMD processors. Displays are becoming a more common sight on water blocks too. Corsair has always produced some of the best fans on the market and pairing them up with a radiator and reliable pump is a sure way of creating a powerful AIO cooler.
A close contender for the Corsair Elite LCD series is the Kraken range from NZXT. If you're after a white AIO cooler, NZXT may have just what you're searching for, but both solutions are extremely good with the latest processors. The decision largely boils down to personal tastes in design and how much you're willing to spend.
The difference in thermal performance isn't large enough to make one regret a purchase.
Corsair H150i Elite LCD: Should you buy it?
You should buy this if ...
You plan to overclock your Intel or AMD processor
You have a power-hungry CPU that gets hot under load
You plan on customizing the display to show animated images
You shouldn't buy this if ...
You don't want to spend more than $200 on an AIO cooler
You have a mid-range system that doesn't generate much heat
You run an OS without support for Corsair's iCUE software
Whether you should buy the Corsair H150i Elite LCD depends on a few things. Firstly, you need to be comfortable spending $300 on a CPU cooler. Then you need to have a powerful enough processor to take advantage of the 360mm radiator and thermal cooling capacity. Finally, you need to be running an OS that supports Corsair's iCUE software to manage the IPS display.
While it's only available in black, the H150i Elite LCD is gorgeous. The 2-inch IPS display is great for displaying temperatures or animated images. The three included 120mm ML Elite fans are incredible too. They're capable of pushing volumes of air through the radiator and the latest pump from Corsair is quiet yet powerful.
Whether you're using an overclocked Intel Core i5-12600K or AMD Ryzen 9 5950X, you're going to have an easy time keeping the processor cooled. Playing games or running synthetic benchmarks and stress tests, the Corsair H150i Elite LCD is more than happy to keep temperatures low enough without making too much noise.
This is easily one of the best series of AIOs around; just be prepared to pay a premium for the luxury.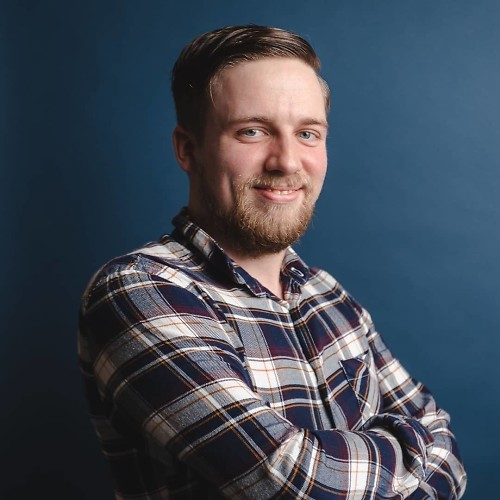 Rich Edmonds was formerly a Senior Editor of PC hardware at Windows Central, covering everything related to PC components and NAS. He's been involved in technology for more than a decade and knows a thing or two about the magic inside a PC chassis. You can follow him on Twitter at @RichEdmonds.