CrossfireX breaks silence by showing off graphical improvements and new maps
CrossfireX is still alive and it has enjoyed a facelift.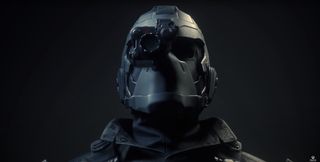 (Image credit: Smilegate Entertainment)
What you need to know
CrossfireX is an intense shooter game for Xbox Series X|S and Xbox One, being developed by Smilegate Entertainment and Remedy.
The team has been silent since the game was delayed into 2021, with no official news in nearly seven months.
Today, the CrossfireX team has given fans a long-awaited look at some graphical improvements and three new multiplayer maps.
It was also confirmed that CrossfireX is still expected to be released sometime in 2021 "in the near future."
The tale of CrossfireX is a strange one. The game was announced as the latest entry in a long-running franchise popular in Asian countries, and marked the series debut on Xbox (as a console exclusive). However, CrossfireX was suddenly delayed towards the end of 2020 with a new release window of 2021, and then met expectant players with a seven-month-long silence. Today, that silence is broken with a new CrossfireX developer update.
The developer update appears to come from the multiplayer portion of the game, a free-to-play affair being developed by Crossfire's creator Smilegate Entertainment. In the update, the developers show off some of the graphical improvements they've made in the game, which mostly center around massive enhancements to lighting and reflections and some updated textures. The improvements do look good, and certainly makes the environments pop more. You can find some of the before and after comparisons below.
The other half of the developer update is the reveal of three new multiplayer maps, each built for a different game mode. Babylon is the largest of the map, built for the 15v15 Battlefield-esque game mode. Invasion is built for Spectre Mode, a close-quarters mode where two teams battle against each other and deadly invisible Spectres. Finally, there's Babylon Lab, a map specifically designed for the 16-player Infested mode, which sounds identical to similar Infested modes in other games.
The CrossfireX team also detailed some small changes being made to mid-match multiplayer progression with tactical growth. With the changes, players will be able to become stronger until transforming into one of several "legendary mercenaries" over the course of a match.
It's certainly not the most exciting update, but it's still great to see CrossfireX return from the ether with some news and fresh screenshots for eager fans. Interestingly, despite the extended hiatus between this update and the delay announcement, CrossfireX is still expected to release sometime this year. The update is closed out with the team confirming they're working on CrossfireX's "release in the near future this year," with promises that more updates are coming soon.
CrossfireX will be a free-to-play multiplayer game from Smilegate Entertainment and a premium single-player campaign from Remedy, and is expected to launch on Xbox Series X, Xbox Series S and Xbox One. We still don't have an exact release date, but CrossfireX is apparently still slated for release in 2021. When it releases, CrossfireX may become one of the best Xbox shooter games on the platform.
Image 1 of 6
Windows Central Newsletter
Get the best of Windows Central in in your inbox, every day!