Dead Island Definitive Collection brings the zombie game series to the Xbox One on May 31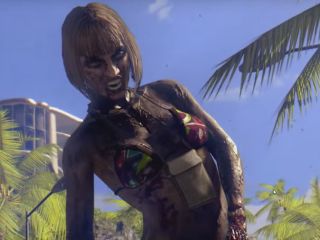 Xbox One console owners will be able to play the games in the Dead Island zombie action series for the first time on May 31. That's when publisher Deep Silver will release Dead Island Definitive Collection, a bundle of both the original Dead Island and its stand-alone expansion Dead Island Riptide, for the Xbox One, along with the PC and PlayStation 4.
For its current generation release, the Dead Island games will get a graphical revamp from developer Techland, and they will use the same engine that the developer created for its more recently released zombie game Dying Light. Here's a look at all of its improvements:
Higher Quality Textures - Game textures have been redone in a higher resolution and the level of quality has been improved across the board
Photorealistic new lighting system - The lighting system in the game has been vastly improved, providing a much more realistic look to the beautiful sunny tropical setting
Physically based shading - The introduction of new physically based shading techniques due to the latest iteration of the Chrome Engine means a higher quality look to the game models and objects as they react in a more realistic way to various lighting conditions
Image quality enhancements via anti-aliasing - The addition of more sophisticated anti-aliasing means that console players can now experience Dead Island without unsightly "jaggies" – meaning a much cleaner look throughout
Improved-quality game models and geometry assets - All major geometry assets (for example: NPCs and character models) highlight a marked quality increase
HBAO and motion blur effects - The introduction of Horizon-based Ambient Occlusion adds a extra layer of depth and realism to the world through a better implementation of object shadows, while the all-new motion blur effects will provide a much more cinematic feel to the game experience.
Updated game UI - Providing a more consistent look between both Dead Island and Dead Island Riptide. Increase to equal quality level for seamless game experience.
Also, Power Fists Power-up, which was originally made as an unofficial mod for the PC version of Dead Island, will be added to the new console and PC versions of the game.
Dead Island Definitive Collection will include an all new endless runner/side scrolling mini game called Dead Island Retro Revenge. It will include "power-ups, super attacks and a combo system" along with its own leaderboards and achievements. Dead Island Definite Collection will be priced at $39.99, and Deep Silver will also sell Dead Island and Dead Island Riptide separately for $19.99 each.
Source: Deep Silver
Get the Windows Central Newsletter
All the latest news, reviews, and guides for Windows and Xbox diehards.