At first glance, you may confuse the new Dell Precision 5520 with the more common XPS 15 (9560). That's because in many ways they are the same, but with some key differences, because the Precision 5520 is aimed at enterprise and professional users rather than consumers. Those differences come down to two areas — the CPU and GPU — but there are some other fundamental differences as well.
Much of this review will seem similar to my XPS 15 (9560) review, in which I rated it as one of the top and most powerful non-gamer laptops around. Here I'll focus on the Xeon processor, Quadro graphics and a few other hardware differences.
About this review
The Precision 5520 was supplied by Dell for this review. It features a 4K IGZO display, 32GB of RAM, Intel Xeon processor, NVIDIA Quadro graphics and 512GB of Class 50 solid-state drive (SSD).
The starting price for the Precision 5520 is $1,399. The unit we evaluated in this review retails for $2,867.
Hardware choices and differences
Like many professional laptops, Dell offers a full gamut of hardware options for the Precision 5520 that often mirrors those of the XPS 15 line. Dell lets you choose between the UltraSharp matte Full HD (1920 x 1080) Infinity Edge display or the UltraSharp IGZO 4K (3840 x 2160) Glossy touchscreen found in the XPS 15.
For the processor, Dell lets you configure the Precision 5520 with an Intel Core i5-7300HQ (2.5GHz and 3.5GHz Turbo), slightly faster Core i5-7440HQ (2.8GHz and 3.8GHz Turbo), or the Intel Core i7-7820HQ (2.9GHz and 3.9GHz Turbo). None of those are consumer processors, because they bring support for Intel vPro and Transactional Synchronization Extensions (TSX-NI) technology. Both technologies are important to different groups, namely enterprise, programmers and other professionals. They have no practical consumer application.
Dell Precision 5520 specifications
Swipe to scroll horizontally
Category
Dell Precision 5520
Processor
Intel Core i5-7300HQ (2.5GHz and 3.5GHz Turbo)
Intel Core i5-7440HQ (2.8GHz and 3.8GHz Turbo)
Intel Core i7-7820HQ (2.9GH and 3.9GHz Turbo)
Intel Xeon E3-1505M v6 (3.0GHz and 4.0GHz Turbo)
Internal storage
Up to 1TB SSD
SATA, Class 40, Class 50 PCIe at various sizes
RAM
8GB ,16GB, or 32GB
DDR4 2400 MHz
2 DIMMs
Display
1080p matte, non-touch
4K glossy, full touch
Graphics
Intel HD
Discrete graphics
NVIDIA Quadro M1200
4GB GDDR5
Ports
HDMI 1.4
two USB 3.0 with PowerShare
Headset jack
SD card reader (SD, SDHC, SDXC)
Kensington Lock slot
USB Type-C Thunderbolt 3
Wireless
Dell 8820 | Intel 8265
Out-of-band systems management
Yes (Intel vPro)
Battery
56WHr or 97WHr
Weight
3.93 lbs (1.78 kg) to 4.56 lbs (2.06 kg)
Colors
Silver
Besides the big Core processors, all of which are the last generation "Skylake" variants, there is the big kahuna with the Xeon E3-1505M v6. Introduced this year, this Intel Xeon is a quad-core processor with support for ECC memory, 8MB of cache (up from the usual 6MB in a consumer Core i7), and a slightly higher base clock rate of 3.00 GHz with Turbo up to 4.00 GHz. These specs make it one of the fastest mobile processors around, besting the Core i7-7700HQ found in the XPS 15 (9560) by 200MHz. That CPU will cost you an extra $392 compared to the base Core i5-7300HQ.
For graphics, you can opt for the native Intel HD type found with the Core processors or add a dedicated GPU for an extra $70. That discrete GPU option comes in the form of the new NVIDIA Quadro M1200 with 4GB of GDDR5 memory and contrasts with the XPS 15 (9560), which has the powerful NVIDIA GTX 1050.
On benchmarks, the GTX 1050 beats out the Quadro, but the latter is not meant for gaming or consumer applications. Instead, Quadro graphics are optimized for things such as 2D computer-aided design (CAD) programs (Autodesk or Solidworks), OpenCL work (as opposed to DirectX, and not to be confused with OpenGL), and they're considered a "professional solution." In other words, if you need a Quadro card, you'll likely know it due to your job requirements.
Image 1 of 2
Other perks with the Precision 5520 are more storage solutions, including the top-tier SSD, right now the Samsung SM961, which is equivalent to the consumer Samsung 960 PRO. That SSD has ludicrous read times of 3,200 MB/s and writes up to 1,800 MB/s, which again are ideal speeds for those working with large CAD outputs and professional workloads that require a lot of writing to disk.
Finally, instead of a consumer-focused Killer AC-1535 wireless card, the Precision 5520 can get the similar Intel AC-8265 wireless card with Bluetooth 4.2.
Design and build quality
The XPS 15 and Precision 5520 have the same chassis designs, down to the black carbon fiber interior with soft touch paint and machined metal for the outside shell.
At this point, Dell's design choices here are almost "classic" for the Precision and XPS line, because they've been used for some time. That's a good choice, as the Precision 5520 is solid feeling, especially because it's a 15.6-inch laptop packed into the frame of a 14-inch PC. Combined with the heavier 4K touch display, the Precision 5520 grips well and should hold up for a few years of being tossed into a bag every day.
Choice of color is limited to the standard silver without any options for "rose gold," unlike the XPS 13 (9360).
No option for Windows Hello
One deviation from the XPS 15 (9560) is the lack of a $25 optional Synaptics fingerprint reader for instant log-ins using Windows Hello. It's an odd oversight due to the inclusion of features like vPro, and it may be coming in a later release.
Keyboard and Precision trackpad are solid performers
The Precision 5520's keyboard uses plastic keys with 1.3mm of travel, which is a bit on the shallow side. This shallow travel results in a faster "bottoming-out" experience compared to keyboards that offer 1.5mm or more of travel. It's not bad, but it takes a little time to get used to if you're coming from a desktop keyboard. Still, it's a good keyboard with no fatal flaws.
The keys are backlit and turn on automatically based on the surrounding environment. The backlight brightens the letters and surrounds the keys. There are also two levels of brightness that users can select using the Function key. The keys are black, and the backlight is white, so the contrast is good.
Where the Precision 5520's keyboard is unremarkable, the trackpad is a much better story. It is Precision, relying on Microsoft's drivers and settings for performance versus Synaptics, which I only tolerate these days. That also means more robust support through Microsoft, especially with the forthcoming Windows 10 Creators Update due in April, which adds even more gestures and customization for Precision Touchpads.
A 4K IGZO display to love
Like the XPS 15, the Precision 5520 comes in two variants, one with a 15.6-inch Full HD (1920 x 1080) Matte, non-touch display and the other with the more popular 4K (3840 x 2160) IGZO IPS touch screen. Neither panel has changed from last year's Precision or XPS models, and both rank at the top of my favorite laptop displays. Both display types are also nearly bezel-less, what Dell calls "Infinity Edge" in its marketing.
The Full HD version results in a lighter laptop — 4.32 lbs (1.96 kg) versus 4.56 lbs (2.06 kg) — which is not a huge difference but it is noticeable. Also, the Full HD version will net about an extra three hours of battery life over the 4K option.
Not every consumer needs a full 4K panel on a 15-inch laptop, but it makes sense with the Precision 5520 due to it being aimed at graphics professionals who need the higher resolution and more accurate colors. In calibration tests, the 4K panel measured 99 percent sRGB, and the extra presets through Dell Premier Color, such as Cinema (DCI-P3), Photo (Adobe RGB), HD Video (Rec. 709), and Vibrant (Full), are invaluable tools for video editors. The Full HD matte display reached an excellent 97 percent sRGB rating.
Both displays are outstanding, but they offer unique experiences. The non-touch matte is better for reading and writing due to the anti-glare design.
It goes without saying that neither has a fantastic webcam experience due to the odd placement of the camera below the display. The camera works well enough, but the angle is not flattering. That's a small price to pay for the super-thin bezels on the top and sides.
Benchmarks and performance
The strength of the maxed-out Precision 5520 comes down to that Xeon processor, which can ramp up to 4GHz via turbo. It's a powerful CPU edging out the consumer-orientated Core i7-7700HQ due to the extra 200MHz.
Taking a closer look at Geekbench 4.0, which is very CPU dependent, you can see how the Precision 5520 takes the lead compared to other high-end PCs.
Geekbench 4.0 benchmarks (higher is better)
Swipe to scroll horizontally
| Device | Single Core | Multi Core |
| --- | --- | --- |
| Precision 5520 | 4,799 | 15,055 |
| XPS 15 (9560) | 4,503 | 13,587 |
| Surface Studio | 4,200 | 13,323 |
| Razer Blade 14 | 3,774 | 12,638 |
| Razer Blade Pro | 3,660 | 12,325 |
| XPS 13 (9360) | 4,120 | 7,829 |
| Spectre x360 15 | 4,098 | 8,022 |
| Surface Book Performance Base | 3,948 | 7,415 |
Things shift a bit with Futuremark, mostly because of the NVIDIA Quadro GPU. As mentioned earlier, that GPU is optimized for CAD, rendering and other professional environments that are not reliant on DirectX 12.
Launched in January 2017, the Quadro M1200 Mobile is a very new professional solution GPU for workstations. The GPU operates at 1093MHz with memory running at 1253MHz, and it draws just 45W. The M1200 Mobile features 640 shading units, 40 texture mapping units and 32 ROPs, and it ships with 4GB of GDDR5 memory. The Quadro M1200 Mobile also supports DirectX 12, which is a significant change from previous versions.
PCMark (Home Conventional 3.0)
Swipe to scroll horizontally
| Device | Score | Comparison |
| --- | --- | --- |
| Precision 5520 | 2,994 | Better than 58 percent of all results |
| XPS 15 (9560) | 3,534 | Better than 71 percent of all results |
| XPS Tower SE Core i5 | 3,420 | Better than 67 percent of all results |
| Surface Studio 980M | 3,281 | Better than 67 percent of all results |
| Razer Blade Pro | 3,223 | Better than 63 percent of all results |
| Spectre x360 15 | 2,472 | Better than 41 percent of all results |
Focusing more on NVIDIA's CUDA, a parallel computing platform that utilizes the GPU for general computation, and the Quadro ranks similar to a GTX 960M from last year.
Geekbench 4.0 CUDA (higher is better)
Swipe to scroll horizontally
| Device | Score |
| --- | --- |
| Precision 5520 | 52,672 |
| Razer Blade 14 GTX 1060 | 139,603 |
| XPS 15 GTX 1050 | 75,636 |
| Surface Book GTX 965M | 63,029 |
| XPS 15 GTX 960m | 54,992 |
| Spectre x360 15 GT 940m | 28,868 |
3DMark (Time Spy)
Swipe to scroll horizontally
| Device | Score | Comparison |
| --- | --- | --- |
| Precision 5520 | 1,279 | Better than 7 percent of all results |
| Razer Blade Pro GTX 1080 | 5,591 | Better than 71 percent of all results |
| Surface Studio GTX 980M | 2,862 | Better than 16 percent of all results |
| Dell XPS 15 GTX 1050 | 1,789 | Better than 7 percent of all results |
| Surface Studio/Surface Book GTX 965M | 1,531 | Better than 7 percent of all results |
| Spectre x360 GT 940m | 613 | Better than 1 percent of all results |
Cinebench R15
Swipe to scroll horizontally
| Test type | Score |
| --- | --- |
| OpenGL | 74.33 FPS |
| CPU | 542 cb |
Using more intensive DirectX benching, you can see where the Quadro begins to lag compared to gaming and consumer-facing graphics cards. That's not a fair comparison, of course, but it's still instructive for those curious about the differences in architecture and performance of the M1200 Mobile.
Obviously, for consumers who have more interest in gaming, the XPS 15's new NVIDIA GTX 1050 is a better solution.
Turning to storage and Precision 5520 does quite well. The results here are dependent on purchasing the PCIe 512GB SSD Class 50 (an extra $479), which evidently means the Samsung SM961, one of the fastest SSDs on the market today. That SSD is the OEM version of the prosumer Samsung 960 PRO. Choosing a cheaper Class 40 or SATA will bring slower read and write times.
CrystalDiskMark (higher is better)
Swipe to scroll horizontally
| Device | Read | Write |
| --- | --- | --- |
| Precision 5520 (SM961) | 2,491 MB/s | 1,602 MB/s |
| Razer Blade Pro (RAID-0) | 2,571 MB/s | 2,467 MB/s |
| Dell XPS 15 (9560) | 2,207 MB/s | 1,628 MB/s |
| Razer Blade (960 EVO) | 2,079 MB/s | 1,809 MB/s |
| Surface Book | 1,018 MB/s | 967 MB/s |
The Razer Blade Pro is the outlier because it actually uses two Samsung PM961s (960 EVOs) in a RAID zero setup, which is quite extreme and unusual.
While an expensive choice, it's great that Dell lets you pick and choose the storage solution for the Precision 5520, unlike in the XPS 15 line where PCIe SSD can mean everything from a modest Toshiba to a powerful Samsung PM961 (960 EVO).
Overall, the performance of the Precision 5520 is as expected for a mobile workstation. Of course, a lot of that depends on how you configure the device during the ordering process. Maxing out to the Xeon processor, along with 32GB of RAM and Class 50 SSD will yield the highest overall performance, but the total cost will be just shy of $3,000.
For Wi-Fi, the Precision 5520 can either come with a Dell 1820 or Intel 8265 depending on user choice. My advice: Get the Intel Dual-Band Wireless-AC 8265. The 8265 is the fourth generation of Intel 802.11ac, and it offers support for newer features such as MU-MIMO, 802.11r, 802.11k, and 802.11v. Plus, Intel has the best Wi-Fi drivers in the business, and they have fewer problems. Considering it costs nothing extra for the Intel card, there's no downside. If you prefer a Killer Wireless card you can swap it out yourself for about $35.
Finally, like the XPS 15 (9560), the Precision 5520 is easy to upgrade for more RAM, SSD, and Wi-Fi down the road. There are two DIMM slots for RAM, so you can easily order 16GB and replace the two sticks with 32GB (two 16GB sticks) at 2,400MHz should you need it. The SSD is also simple to replace if you need more (or faster) storage.
Precision 5520 battery longevity
Despite packing a Xeon processor at 3GHz, the Precision 5520 with 4K display gets around seven hours of battery life at 50 percent brightness and while doing moderate, non-GPU intensive Windows tasks. That's with the larger 97WHr battery. (There's a smaller, cheaper 56WHr option, as well.)
While not that's not a massive number considering the speed of the CPU, the Quadro graphics, 4K display, and 32GB of RAM, it is impressive for a mobile workstation. If you push the Quadro GPU to full throttle for extending time while doing CAD, it will likely cut in half that battery result.
Stepping down to a slightly slower Core i7 or Core i5 will likely yield more battery longevity, but not nearly as much as switching to the Full HD matte display. Going to the lower resolution screen should add two to three hours of life. That's a tough choice to make, so consider the pros and cons of each.
Smart software: Dell Command and Precision Optimizer
Dell's included software (McAfee notwithstanding) is all excellent. Besides Dell Premier Color, which lets you toggle color profiles, adjust white balance, and contrast for the IGZO 4K display, Dell also includes Dell Command and its Precision Optimizer.
Dell Command checks for system updates and can pull down new drivers or updates for the other Dell software. It's simple to use and has an excellent design.
The Dell Precision Optimizer app is more impressive. It allows users to see the utilization of their CPU, GPU, storage activity and memory, along with detailed system information. There are also Independent Software Vendor (ISV) presets that tune the Precision 5520 with popular professional apps, including AutoCAD, 3dsmax, Fluent and Illustrator. The system can also do an analysis of the hardware using data collection and workload usage for custom profile optimizations.
It's all clever software, and I wish Dell would include something like Dell Command in its XPS lineup. (Consumers can technically go and download it themselves, but it needs to be configured.)
Dell Precision 5520: A powerful mobile workstation worth buying
The Precision 5520 is very much like the Dell XPS 15 (9560), with only a few key differences in the internal hardware. Those changes don't benefit consumers, but for mobile professionals, architects, video editors and others who need a Quadro GPU for work, the Precision 5520 is a perfect solution for their needs.
Delivering the same excellent build quality, Infinity Edge 4K display, and ample hardware selection, there's not much to ding the Precision 5520 for in everyday use. It is curious that a fingerprint reader is not an option, which would seem apropos for this category. But perhaps Dell will add that down the road.
See my review of the Dell XPS 15 (9560)
Dell should still solve the oddly-placed webcam issue. and like the XPS line. Precision could maybe use some sprucing up in the design department. Still, these are minor complaints. There's nothing wrong with the looks of the Precision 5520 and considering it's for professional developers and architects, the conservative design is more appropriate.
Image 1 of 2
Performance and battery are the top for this class, and there are few choices in the category that look as good while lasting most of the day untethered from a power cord. If you need things like Intel vPro and Quadro graphics for work, the Precision 5520 has you covered. You'll look good using it too.
Pros:
Excellent SSD, GPU, RAM and CPU options.
Perfect professional-class mobile workstation.
High-quality machined aluminum and carbon fiber build.
Best display in its class (matte FHD and glossy 4K).
Outstanding battery life, especially in Full HD.
Large Precision touchpad.
Cons:
Web camera is still oddly placed.
Can be expensive.
Wallpaper images utilized in this review are under license from Shutterstock and agsandrew. You can purchase images from that collection here.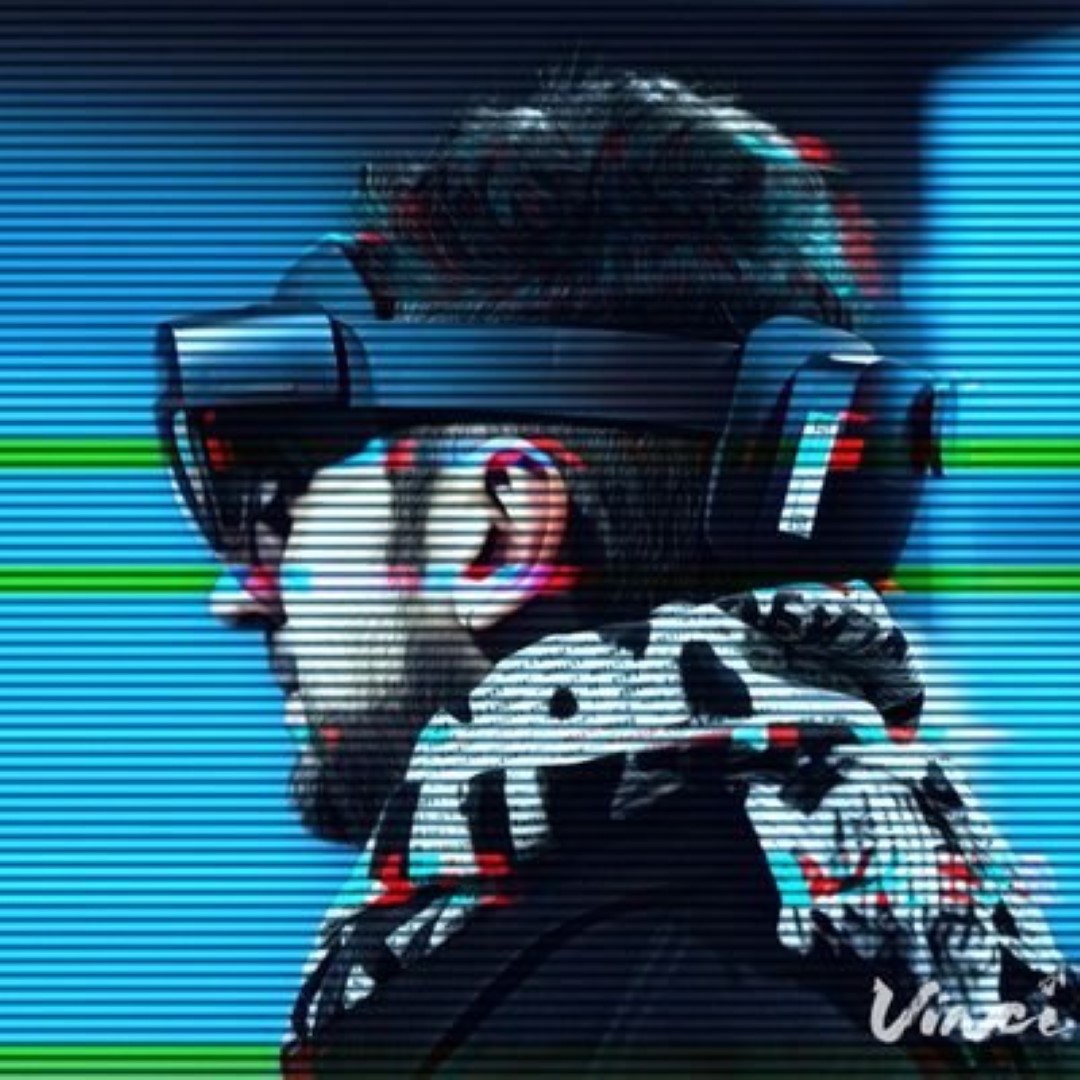 Daniel Rubino is the Editor-in-chief of Windows Central, head reviewer, podcast co-host, and analyst. He has been covering Microsoft since 2007 when this site was called WMExperts (and later Windows Phone Central). His interests include Windows, laptops, next-gen computing, and for some reason, watches. Before all this tech stuff, he worked on a Ph.D. in linguistics, watched people sleep (for medical purposes!), and ran the projectors at movie theaters because it was fun.