Dell XPS 15 vs. HP Spectre x360 15t: How to tell which PC is right for you
We pit two popular PCs against each other to help find out which 15.6-inch ultrabook is better for you.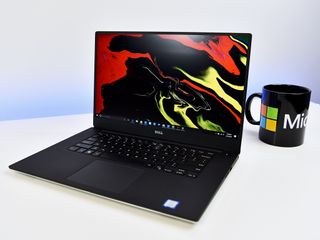 When it comes to 15-inch laptops, the Dell XPS 15 and the HP Spectre x360 15t are at the top of the game. Both offer stunning 4K displays and dedicated GPUs, and both have plenty of configuration options. Since they both seem so great at first glance, we wanted to go deeper to discover the differences that will make or break them as your choice of a new laptop.
Comparing specifications
The best way to look at the differences and similarities between these two laptops is to break them down by specifications.
Image 1 of 2
Swipe to scroll horizontally
Category
Dell XPS 15
HP Spectre x360
Processor
7th-Generation
Intel Core i3, i5, i7
Quad-core (Core i5, i7)
7th-Generation
Intel Core i7-7500U
Dual-Core
Display size
15.6 in.
15.6 in.
Display resolution
1080p non-touch (anti-glare)
4K touch (glossy)
4K touch (glossy, non-PenTile)
RAM
8/16/32GB DDR4
2,400MHz
8/12/16GB DDR4
2,133MHz
Graphics
Intel HD Graphics 630
NVIDIA GTX 1050 (4GB)
Intel HD Graphics 620
NVIDIA 940MX (2GB)
Storage
500GB HDD + 32GB SSD
1TB HDD + 32GB SSD
256/512GB SSD
1TB SSD
256/512GB SSD
1TB SSD
Battery
56/97WHr
79WHr
Wireless
Killer 1535
802.11ac
Bluetooth 4.1
Intel AC-8265
802.11ac
Bluetooth 4.2
Dimensions
14.06 x 9.27 x 0.45 to 0.66 in
357 x 235 x 11 to 17 mm
14 x 9.88 x 0.7 in
356 x 251 x 17.7 mm
Weight
4.5 lbs (2 kg)
4.42 lbs (2 kg)
Ports
SD card
2x USB 3.0
1x USB Type-C Thunderbolt 3
HDMI 1.4
3.5mm jack
SD Card
2x USB Type-C 3.1(1x Thunderbolt 3)
1x USB Type-A 3.0
HDMI 2.0
3.5mm jack
Convertible
No
Yes
Windows Ink
No
Yes
Windows Hello
Fingerprint (optional)
IR camera
Price
Starts at $1,000
Starts at $1,280
Display
While both laptops have incredible 4K displays, there are a few things to know. First, the XPS 15's InfinityEdge IGZO display has almost no bezel around it, making it seem like it stretches right to the edges. It's stunning to look at, but it also requires the webcam to be moved below the display, just above the keyboard. If you don't think you'll need a touch display, your only option is the 1080p version of the XPS 15 (which is also non-glare).
If that's not really your thing, you can check out the Spectre x360, which also has a thin bezel along the edges but still has a decent bezel along the top to fit the webcam. Because of its convertible design, you have no option other than a touch-enabled display, and there is no lesser-resolution option for those looking to save some dollars. Keep in mind also that if you want to use Windows Ink, you have to go with the Spectre x360. Luckily, that display is also non-PenTile, which means it's a "true" 4K panel that looks fantastic.
Nonetheless, for color accuracy, vibrancy, and brightness the XPS 15's 4K IGZO is the clear winner. Additionally, Dell gets a nod for the matte Full HD non-glare option, which not only saves you some money but extends the battery life by two to three hours and is easier on your eyes (it's my personal choice).
Does that make the HP Spectre's display bad? Absolutely not. In fact, it does give you active pen support. Plus, it's one of the most natural looking displays I have seen recently.
Performance
Both laptops have 7th-Generation Kaby Lake processors, but configuration options are a bit different. You can grab an Intel Core i3, i5 or i7 processor in the XPS 15, while your only option in the Spectre x360 is an Intel Core i7 processor (unless you go with an older model).
The i7 processors differ a bit — the XPS 15 has a Core i7-7700HQ with four cores and a clock speed up to 3.8GHz, while the x360 has a Core i7-7500U with two cores and a clock speed up to 3.5GHz. To better compare the two processors, benchmarks are needed.
Geekbench 4.0 benchmarks (higher is better)
Swipe to scroll horizontally
| Laptop | Single Core | Multi Core |
| --- | --- | --- |
| XPS 15 Core i7 | 4,363 | 13,895 |
| Spectre x360 Core i7 | 4,183 | 7,528 |
PCMark (Home Conventional 3.0)
Swipe to scroll horizontally
| Device | Score | Comparison |
| --- | --- | --- |
| XPS 15 (9560) | 3,534 | Better than 71 percent of all results |
| Spectre x360 15 | 2,472 | Better than 41 percent of all results |
Single-core performance from both processors is pretty much the same, but because the processor in the XPS 15 has four cores, you're getting almost twice as much performance. For this reason, if you need the most processing power or you want less processing power — a Core i3 or Core i5 — you have to go with the XPS 15.
For RAM, the Spectre x360 tops out at 16GB. This is probably enough for most people shopping for a laptop, but anyone who is involved in multimedia editing or other RAM-intensive activities will love that the XPS 15 goes up to 32GB.
Then there is the GPU. The Spectre x360 uses a dated NVIDIA GT 940MX and 2GB of video memory whereas the XPS 15 opts for the brand-new NVIDIA GTX 1050 with 4GB of video memory. These two cards are not even close.
Geekbench 4.0 CUDA (higher is better)
Swipe to scroll horizontally
| Device | Score |
| --- | --- |
| XPS 15 GTX 960m | 54,992 |
| Spectre x360 15 GT 940m | 28,868 |
3DMark (Time Spy)
Swipe to scroll horizontally
| Device | Score | Comparison |
| --- | --- | --- |
| Dell XPS 15 GTX 1050 | 1,789 | Better than 7 percent of all results |
| Spectre x360 GT 940m | 613 | Better than 1 percent of all results |
The XPS 15 is a much beefier machine with its combo of a quad-core CPU and performant GPU. While both laptops will let you game it is only the XPS 15 that will let you play things like Rise of the Tomb Raider, DOOM (2016), Gears of War 4, and other modern first-person shooters. While neither one of these is classified as a gaming laptop, the XPS 15 is certainly a lot closer than the Spectre x360.
When it comes to power, the 4K configuration of the XPS 15 comes with a 97WHr battery, while the Spectre x360 comes with a 79WHr battery. Both 4K laptops will technically last through a workday (at least six hours), but if you're in the field or travel a lot, the XPS 15 with the Full HD option will last longer (around ten hours).
Function
As Windows Hello grows in popularity, pressure is put on manufacturers to make their devices compatible. Between these two laptops, the Spectre x360 is the clear winner thanks to an IR camera that allows you to sign in with your face. Sure, the XPS 15 has an optional fingerprint reader, but it costs a bit extra ($25) and isn't quite as satisfying.
Like the dual-core versus quad-core distinction, this ability for the HP Spectre x360 to lay flat, or fit on an airplane table to watch a movie is a crucial differentiator. Make no mistake that the Spectre x360 will gain more from the Windows 10 Creator's Update due in April than the XPS 15. Pen and inking are the future of Microsoft's OS and HP's laptop is front and center.
Ports
For USB ports Dell and HP do things a bit differently. Dell has two "legacy" USB 3.0 Type-A ports for standard USB peripherals with only one USB 3.1 Type-C. HP does the opposite with two USB 3.1 Type-C ports and just one USB Type-A. The one that is better is the one that you can live with in 2017.
Speaking of USB Type-C both Dell and HP use "full" Thunderbolt 3 specifications on at least one USB Type-C port. The key difference is Dell only has two PCIe lanes for its port where HP reportedly uses the full four PCIe lanes giving greater bandwidth. That's necessary for external monitors. HP also uses that other USB Type-C to charge the Spectre x360 with Fast Charge to boot. Certainly, the Spectre x360 is more future-proofed.
While both laptops have a full HDMI port, HP uses HDMI 2.0 versus Dell's HDMI 1.4 specification. HP gets the nod because HDMI 2.0 lets you get the bandwidth up to 18Gbps and 4K at 60fps.
A full SD card slot is available on both laptops, which is perfect for photographers and video geeks, but only HP lets you insert the card fully into the chassis. Dell's SD slot allows the card sit halfway in meaning you don't want to leave it in the laptop when transporting it or to extend internal storage.
HP seems to be the overall winner here with a more robust, future-looking port selection. But hey, Dell does have a nifty LED battery meter and Kensington security lock slot, which HP lacks.
Keyboard and trackpad no clear winner
For typing, the HP Spectre x360 has the better keyboard with its 1.5mm of travel, spacious layout, and excellent backlighting. It's not even close. The XPS 15's keyboard is good enough to use and has no fatal flaws it's just not that laptop's strength.
The opposite is the case for the trackpad, however. Dell uses Precision drivers for its giant trackpad, and while HP uses some stellar hardware, those Synaptic drivers have some quirks in certain apps e.g. GroupMe where scrolling becomes weird, suddenly.
Because of that mismatch, the trackpad and keyboard are a wash between these two devices. Luckily, neither experience is terrible. You just have to choose between "excellent" and "good" for each category.
Design and mobility
Both of these laptops were designed from the ground up to look like luxury items. The Spectre x360 is built entirely from aluminum and is finished in dark ash silver, making it quite fetching. The XPS 15 is quite similar, but it has a soft-touch, carbon-fiber interior that contrasts nicely with the outside and provides a great place for your palms to rest. As far as looks go, it's up to your eye to make the final decision.
The dimensions of both laptops are pretty much the same, but the XPS 15 is a tad bit slimmer, especially on the front where it tapers. It is also a bit less deep thanks to the lack of bezel at the top of the display. Weight is pretty much a tie for both of these 15-inch laptops although the non-touch XPS 15 with Full HD does come in slightly lighter at 4.3lbs (1.95kg).
Pricing
If you want one of these laptops and want to spend the least amount possible, the XPS 15 is the clear winner — configurations start at about $1,000. These base configurations come with Core i3 processors, 8GB of RAM, a 1080p non-touch display, and a hybrid 500GB HDD, so you're clearly not getting the best on offer.
When we compare a Spectre x360 with a Core i7 processor, 16GB of RAM and a 1TB SSD to an XPS 15 with the same specs, the Spectre x360 is the winner when it comes to price: it costs about $1,700 while the XPS 15 costs about $2250. Remember, you're still getting a better GPU, a quad-core processor, and a larger battery in the XPS 15.
If you don't need quite as much power as the XPS 15 delivers, the Spectre x360 is a fantastic 4K option that is about $500 less.
XPS 15 vs. Spectre x360 15t: Conclusion
Because of the range and price of configuration options, quad-core processor, and extra RAM, the XPS 15 seems to be the better laptop on paper. However, if you need a convertible device or one that has an IR camera and is Windows-Ink compatible, you have to go with the Spectre x360.
To be clear, both of these 15-inch laptops are a great investments, and you'll have a hard time being unhappy with either option. For more information, check out our reviews of both the XPS 15 and the Spectre x360 15t.
Get the Windows Central Newsletter
All the latest news, reviews, and guides for Windows and Xbox diehards.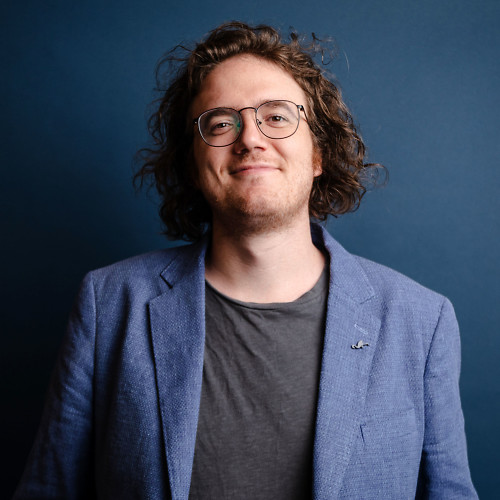 Senior Editor, Laptop Reviews
Cale Hunt is formerly a Senior Editor at Windows Central. He focuses mainly on laptop reviews, news, and accessory coverage. He's been reviewing laptops and accessories full-time since 2016, with hundreds of reviews published for Windows Central. He is an avid PC gamer and multi-platform user, and spends most of his time either tinkering with or writing about tech.