A network switch is a vital component in a local network, allowing one to connect multiple devices together. The price of such hardware ranges between $10 and $1,000, but you could easily surpass that four-digit figure for enterprise use. If you're wanting to connect your PC, console, printer, TV, and some other smart devices to your router using cables, a network switch is a way to go.
EnGenius makes some of the more premium solutions, backed by its impressive cloud platform that lets you externally monitor and manage your network. Today, we're looking at the EnGenius ECS25112FP network switch, which offers an impressive selection of connections, as well as some other handy features that warrant such a premium price.
Does this product deserve a spot on our best managed network switches top list?
Bottom line: If you're hunting down a premium managed switch with 2.5Gb and 10Gb LAN ports, as well as a massive PoE capacity, look no further than the EnGenius ECS2512FP.
For
Massive 240W power limit
8 2.5Gb RJ45 LAN ports
4 10Gb SFP+ fiber LAN ports
120Gbps capacity
Manage locally or via EnGenius Cloud
Against
Expensive
Noisy
Requires cabinet
EnGenius ECS2512FP: Price and availability
Image 1 of 2
The price of this network switch is largely what will put off most potential buyers. It's not cheap. At $900, this is the cost of an entire PC (with GPU included!), but you're getting plenty for the MSRP.
Not only is this one impressive piece of kit with advanced features more affordable switches simply do not support, but you also get full cloud integration, should you desire to use it.
EnGenius ECS2512FP: What you'll like
Swipe to scroll horizontally
Category
EnGenius ECS2512FP
Type
Managed
Ports
8x 2.5Gb
4x 10Gb SFP+
PoE
802.3af/at/bt (max 240W)
RAM
512MB
Storage
128MB
Capacity
120 Gbps
Web support
✓
App support
✓
EnGenius ensures there's adequate packaging to keep its access points and switches safe during transit and the ECS2512FP is no exception. You'll find it stored away safely inside a cardboard box, which is great news if you're spending nearly $900. Inside is the managed switch itself, as well as a small box full of accessories.
EnGenius doesn't supply any RJ45 cabling or fiber, but you do get mounting brackets and screws, as well as a console cable for connecting to the switch via SSH. But since this is a cloud-supported managed switch, you likely won't require this physical connection as mostly everything can be managed through the web admin GUIs.
Image 1 of 3
EnGenius even has a few mobile apps out that let you monitor everything on the go. What helps bring the price up for this managed network switch is the full PoE support across eight 2.5Gb LAN ports with an output capacity of 240W. Then there are an additional four 10Gb fiber links available for creating high-speed connections between hubs.
Hooking up all your computers and other devices to this network switch alone won't cause an issue since you have 512MB of RAM and a speed limit of 120Gbps. That's all a network switch is really, an extension lead for network cables. Instead of relying on your ISP-supplied router, you can use a single cable to a network switch such as this for all your gear to pass through.
Image 1 of 2
And you don't stop there. If you want to create a security system for your home or have some devices that can be powered using a network switch with Power-over-Ethernet (PoE), this switch has a capacity of 240W across eight ports. Then there's the actual administration of the ECS2512FP, which can be performed locally on the switch itself or using EnGenius Cloud.
I recommend giving EnGenius Cloud a try. The switch, like all EnGenius network products, comes with a two-year license that unlocks everything on your account, but thereafter you can continue using the cloud software without paying unless you desire advanced features. It's brilliant being able to monitor exactly what's connected and using your network.
EnGenius ECS2512FP: What you won't like
I've aforementioned the price, which is the biggest complaint here. If you're simply not comfortable spending such an amount for a network switch, you'll want to consider other options (some from EnGenius if you really want cloud admin support). But if you want 10Gb SFP+ and 2.5Gb RJ45 ports, and a PoE capacity of 240W, this is the price you'll need to pay.
This switch is also noisy. It's a rackmount switch and as such should be installed in a data cabinet, even when used at home. If you're serious enough about splashing $900 on a switch, you should consider such an option. The fans aren't too loud, but you will notice them above PC case blowers when sitting nearby.
EnGenius ECS2512FP: Competition
There are countless other network switches available, and you may find some that are better suited to your needs. It all comes down to how many ports you require, at what speeds, and if you need to fiddle around with settings. The EnGenius is priced as such because it's fully managed with cloud support, it has eight PoE 2.5Gb ports, as well as four 10Gb SFP+ fiber connections.
Netgear has the XS512EM, which has 12 10Gb LAN ports, as well as two 10Gb SFP+ ports. It's managed with local software support and is also best used inside a data cabinet. This switch costs $1,000, which is considerably more than the ECS2512FP and doesn't come with PoE support.
Then there's the $799 unmanaged QNAP QSW-1208-8C with 12 10Gb SFP+ and eight 10Gb LAN ports. But again, no PoE. If you don't need 2.5Gb ports speeds, there are more affordable unmanaged switches like the TRENDnet TEG-30284 with 24 1Gb LAN and 4 10Gb SFP+ ports. Finally, we reviewed the EnGenius ECS1008P, which is far more affordable and is better suited to small home networks.
EnGenius ECS2512FP: Should you buy it?
You should buy this if ...
You want to be able to manage your network using the cloud
You need to connect multiple PoE devices
You want a switch with 2.5Gb and 10Gb ports
You shouldn't buy this if ...
You don't need 10Gb SFP+ ports
You don't want to spend $900 on a switch
You don't need cloud management features
This is a tough decision to make since the EnGenius ECS2512FP offers impressive features at a reasonable price when compared to the competition. Should you be spending $900 on s network switch? Probably not, unless you're serious about creating a connected home with high-speed links.
The 240W PoE capacity is fantastic for hooking up access points, security cameras, and other hardware that can be powered through the switch. It can get a little loud while in operation, but something like this is designed to be housed inside a data cabinet. So if you don't have one at home, this may be something to consider.
It's a lot of money, but you're getting plenty for the investment. EnGenius' cloud platform alone is worth considering one of its smart-managed switches and access points. EnGenius Cloud allows you to monitor traffic across your home network, as well as manage it when you're not physically at home. This is a killer premium network switch.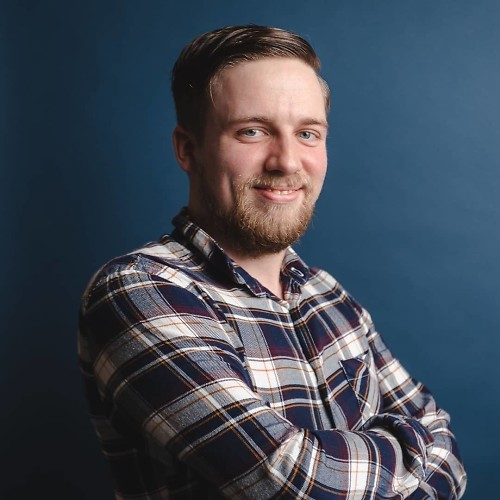 Rich Edmonds was formerly a Senior Editor of PC hardware at Windows Central, covering everything related to PC components and NAS. He's been involved in technology for more than a decade and knows a thing or two about the magic inside a PC chassis. You can follow him on Twitter at @RichEdmonds.