Everything you need to know about the T-Mobile ONE unlimited plan
A complete breakdown of T-Mobile's ONE plan and everything else you can get when you sign up for service from Big Magenta.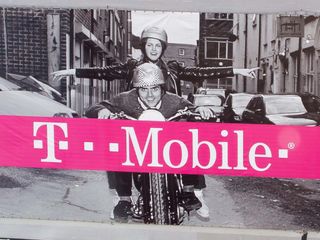 In the United States, there are a lot of companies that can get you and your phone online, but most people use one of the four biggest: AT&T, Sprint, T-Mobile and Verizon. Choosing between them can be difficult, though if you're still on the Windows-phone wagon, T-Mobile's Alcatel Idol 4S is one of your best options. Your first priority should be what service works best in the places you spend your time. It's not worth saving $10 a month if the service is bad. Once you have that sorted, you can look at what each company has to offer and the prices they charge for it.
More: Which unlimited plan should you buy?
Let's take a look at T-Mobile to see what they can give you and what it will cost.
T-Mobile ONE plan details
Unlimited talk, text, and data with 200MB of roaming data
Unlimited talk, text, and data in Canada and Mexico
One hour of free Gogo in-flight Wi-Fi and unlimited texting on enabled flights
Unlimited data and texting in over 140 locations at 2x speed (264kbps) (limited time offer)
10GB 3G-speed mobile hotspot use
T-Mobile's definition of Unlimited Data means that after you use 28 GB in a single month, your service can be slowed down if you're in a congested area. You'll hear the word throttled used here but you need to know that it's only a temporary deprioritization of your data connection when you're in a busy area. It may not happen at all depending on how many other customers are using the same towers.
You can use any phone that's compatible with T-Mobile's network. If you bring your own phone you'll pay a $20 one-time fee for a SIM starter kit. You can also finance a phone through T-Mobile and the monthly cost will vary depending on which phone you choose. T-Mobile ONE plans also include tax and all the other assorted fees in the price. Your monthly bill will be exactly what the plan costs.
Additional lines can be added to a T-Mobile ONE plan. Every line has the same benefits outlined above and the $20 SIM starter kit fee applies to each, though they go on sale regularly and it's not unheard of to get the starter kit fees waived if you talk to a representative. Here is a pricing breakdown.
One line of service on a T-Mobile ONE plan is $70
Two lines of service for $100
Three lines of service for $140
Four lines is $160 and each additional line adds $20 to the total
T-Mobile ONE Plan add-ons
You can add a tablet to your T-Mobile ONE plan for the standard $20 monthly fee. You can add a wearable to your T-Mobile ONE plan for $5 a month. Wearable devices are limited to 512kbps data speeds.
T-Mobile also offers two Plus add-ons for people who want a few extras:
The $10 monthly T-Mobile ONE Plus add-on includes everything from the standard ONE plan plus the following:
Unlimited HD video streaming
10GB high-speed data mobile hotspot
Unlimited in-flight data on all Gogo-enabled flights
T-Mobile Visual Voicemail
T-Mobile Name ID
The $25 T-Mobile ONE Plus International add-on includes everything from the ONE Plus plan and adds the following:
Unlimited international calling to landlines in over 70 countries and mobile numbers in more than 30 countries
Unlimited high-speed mobile hotspot
You do not have to pay for the $5 Plus add-on if you're buying the $25 Plus add-on. These prices are per line.
Secondary perks
T-Mobile also offers other special promotions on top of what you're paying for. These vary from free applications that support their services to free devices (through bill credits) after a certain amount of monthly payments. Some of these perks can change regularly.
T-Mobile also has long-standing extras, including apps for Visual Voicemail, T-Mobile content transfer, T-Mobile's DIGITS for Android and iOS, and an excellent account management application for Windows in the Microsoft Store (opens in new tab).
Last but not least is T-Mobile Tuesdays. Each week you can get things like food or movie tickets for free and have a chance to win "top-shelf prizes and epic experiences from the coolest brands around" without buying anything. T-Mobile Tuesdays is a very popular promotion and it is available for any T-Mobile customer.
Updated July 2017 with the latest pricing and plan information from T-Mobile.
I'm an RHCE and Electrical Engineer who loves gadgets of all kinds. You'll find my writings across Mobile Nations and you can hit me on Twitter if you want to say hey.
Is there any reason to stay with the old Simple Choice $80 Unlimited everything plan over this?

This says limited time offer so maybe? Simple choice always had lte hot spot.

But if u get this now u are grandfathered aren't u?

Maybe, depends what they mean by limited time offer.

My experience with T-Mobile has been that whatever plan you are on is good forever. That also means that if a better plan for the same price comes along, you don't get rolled over to it automatically. It isn't hard to switch plans though.

Looking at the web site it seems visual voice mail is not included with this plan. It looks like you need to pay $5/line/month for visual voice mail.

But window's phone has visual voicemail built in does it really male a difference with us?

I don't know. It is built into the phone, but the service needs to be enabled from there carrier side. I have it turned on in my T-Mobile account now and it is listed as a zero cost option, but I am not sure what happens if I move to this new plan.

i have it turned off on my plan and it still works on my elite x3...
edit: nevermind, i misunderstood what the plan was. the phone doesn't translate it to text for me. it only lists each voicemail in a list and lets you play each one individually.

I have the plan. I have visual voicemail.

I think T-Mobile's visual voicemail is a service that translates your Voicemail into text that you can read instead of listening to.

All makes sense except the part about the $5 add on including Visual Voice Mail. Is that correct? I ask because visual voice mail is included free in lower priced plans, at least the 6 Windows phones I have on a Simple Choice basic plan ($20+/line).

Wondering the same thing...

The Simple Choice plan allows for international calling for an additional $15. The One Plan wants an additional $25. My family might use 2 Gb of data a month on our existing 6 Gb plan. It's not cost-effective to switch.

They also have kickback which will save you $10 per line if you use less than 2 gigs of data.

Thanks, that's good to know.

Yeah I got the simple choice 6Gb plan 4 lines for$120. We have all named our roll over data and 20gb each saved up.

Can anybody attest to the coverage of T-Mobile in South Florida? I just moved my girlfriend over to my AT&T contract but this almost seems too good to pass up.

Hi, T-Mobile works perfectly fine here in Ft. Lauderdale.

I was starting to be tempted by T-Mobile. Until I visited a waterfall this weekend (Amicalola Falls). A guy stopped and asked me how coverage was and I looked and said fine (had 4 bars). He said T-Mobile sucks (he had no coverage). I guess they are great in the city, but not so great everywhere still.

YMMV depending on your combination of location and phone. I consistently get more bars on my 950XL than I did with my 925. My wife saw the same when she upgraded her old phone to her 640.

Both the 950 and 640 are Band 12 phones, which is the 700mhz Band that helps with coverage in the rural areas and in buildings.

so glad tmobile is changing the face of mobile here in the US. AT&T and Veri continues to **** over customers with "a la carte-style" data. such bullshit paying gigabytes and overages without notice. Rather have an unlimited data even if it meant throttling on certain areas, as long as theyre not adding more charges every time I go over. AT&T and veriz are sleaze companies.

Tmo Tuesdays... Only on ios and droids.

One clarification that I don't see on the article, but had to look it up in the t-mobile news release: Lines 5-8 are an extra $20. lines 9 and up are $30 each. I plugged the numbers in Excel and it looks like they're going after the $30 per line as the minimum for this plan. BTW. I'm on the simple choice plan with 2GB of data and 12 lines and we end up paying around $20 per line.

$70 for a phone plan is crazy ... i'll stick with my new $50 boostmobile unlimited plan

I'm paying the same on T-Mobile for two unlimited lines because of their most recent promo. $100 for two lines.

You know, I really want to stay with Cricket, but AT&T needs to give them more perks. The unlimited plan is 70...65 with autopay. But, there's no hotspot included and you can't even add it to that particular plan. These last couple of days I could've really use that since my home internet has been down and I needed to print some stuff.

Do you have to activate the HD streaming each day you want to use it?

Simple choice is still a WAY better deal for those with no need for unlimited data. I have 5 lines with 2.5 GB each line and pay $104 after taxes and fees. - $104 all in- 5 lines!
Windows Central Newsletter
Thank you for signing up to Windows Central. You will receive a verification email shortly.
There was a problem. Please refresh the page and try again.