The first Forza Horizon game will soon be removed for sale from the Xbox Store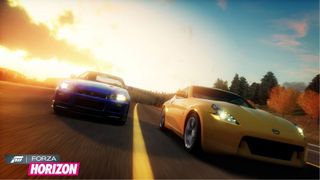 Microsoft has revealed that the first Forza Horizon racing game for the Xbox 360 will be delisted from the Xbox Store after October 20, along with all of its post-release DLC content.
Microsoft posted word of the game's delisting as part of its weekly Forza community update post:
The first Forza Horizon game was first released in 2012 from developers Playground Games and Turn 10 Studios. The game was recently made available to play on the Xbox One as well via its backwards compatibility feature. The second game in the series, Forza Horizon 2, was released in 2014 for both Xbox One and Xbox 360. Microsoft's latest game in the series, Forza Horizon 3 has just been released for the Xbox One and Windows 10 for people who bought the Ultimate version, and will be released for everyone else on September 27.
See at Xbox Store (opens in new tab)
Windows Central Newsletter
Get the best of Windows Central in in your inbox, every day!
I wonder this is a licensing issue like with music or something.

I "purchased" it last month when it was Free with Gold, because it is BC on Xbone (I don't have a 360 anymore). The game runs okay, but there are some bugs with it emulating. Sometimes I can't purchase cars because it can't load the DLC or something or other in the store. I also can't upload ghosts or view leaderboards. Maybe they are removing it for purchase because the backwards compatibility is not good enough to be making people pay for it, and they don't want to fix the bugs or maintain leaderboards.

I don't think that's a bug with loading the DLC in emulation. ​Forza horizon is well known for being buggy. One of the biggist issues for me, and the reason I stopped playing it was the dirty disc error... on a digital copy. It seems after you've downloaded any of the DLC, the save games become broken if you try to play it on another console - at least that thats the best way I can describe it.

That was fixed already. No issues to buy content or update ghosts anymore Posted via the Windows Central App for Android

Tbh this game has had lots of issues since appearing on XO backcompat, the DLC didn't seamlessly transfer to the XO marketplace and even now its very confusing with lots of duplicate items. The Season Pass and VIP also wasn't always working properly for new buyers and with some features being disabled since hitting XO, I think they just felt it safest to just not sell it anymore.

Licensing agreements for songs in in-game radio most likely

And this for me is the biggest issue with digital purchases. The option of the provider to simply remove it leaving no means to get it back if for some reason you lose the content. Update.... I clearly missed a line in the article. Apologies for the rushed and inaccurate post.

Clearly you can still download removed games if you previously purchased them.

Nope, I just tried to get it and it's gone completely.

If you've purchased it, you can still download it, and its DLC even after the date. You just can't purchase it or its DLC after that date. This was quite clear from the post.

This is clearly stated in the article, however, APPS that I've owned have been delisted and upon getting a new device I couldn't get the app back. I used all caps because I realize this is an app and not an XB360/one game so perhaps the rules are different. I also upvoted JieXY and Steven Curl

I thought W10 allowed you to download delisted aps?

Did you read the article?

@DreadVenom Did you even read the article? "Players who own Forza Horizon before that date will still be able to download and play the game and its associated content as normal. "

I clearly missed that line. Consider my earlier comment moot and stupid.

off topic: why dont you add Apps for websites and continue app experiences for windowscentral UWP app ?

Windows central is one of the only apps around that have already added apps for websites support and I don't know what the other thing is that you mentioned.

Go to your settings, then under privacy, scroll down and you'll see Continue App Experiences, it will explain what it does.

I found it. I don't really get it though. Is it like the feature where you can start a game on your Xbox and then go onto your phone and continue from that point?

Pretty much, except I don't think it's meant for games. More for like loading an article on the Windows Central app, then switching to the PC app and the article is where the app opens straight to.

yes, they did just checked may be from last update.....tahnk you hope they also implement 2nd feature.

I've never heard of this happening before. There are plenty of games even older than Forza Horizon like Halo 3 that are still listed on the store along with all its DLC's. But yeah, as DreadVenom pointed out, this is indeed a major downside to digital purchases. If there weren't disc copies anymore, then once this game is removed from the store, no one can ever buy it again and it will essentially be gone forever. Fortunately, physical media is still commonplace and I can just simply go to GameStop or Best Buy and pick up a used, perhaps even new copy whenever I want, even after the deadline.

It can happen with physical copies too, where companies stop producing and selling physical copies. The only difference between digital and physical I see right now is the ability to sell used games, even after they are no longer sold by the original company. This last issue could be solved if you could transfer license to friends or even random people/companies, one could wish.

This! They've got to implement this sooner or later...

Pretty sure their original plans for Xbox One was leading up to this, but many people were blind to what they wanted to achieve - So the industry didn't move forwards in this regard.

Capcoms remake of Castle of Illusion was recently removed too. Sad, because its a great game and theres no disc version available.

Licensing expiration is the reason. It's why you don't see many older movie based games for sale in digital or physical stores.

So I guess this means Rivals will never be re-enabled (that feature was disabled presumably to help with server connectivity issues since the GwG/BC release). Posted via my Nexus 5X

Ya, I am pretty upset about the Rivals and Vendetta achievements, as they have been disabled for at least month (and this has been going on since GwG month). I am a completionist, bought the DLC, and VIP packs, and have all the achievements but these two. I do not understand why that is, as all the other on-line features are working. I understand about liscencing agreements, but that does not explain why features have been deactivated. First time I have seen such a thing with a Microsoft published game. I am sure more and more people will complain and they should address the issue. The problem is on the Forza website, the dev's are not responding to the complaints.

The forza family suffers from this cancer...its just sad...

This one was a favorite, I remember playing the demo before it came out and was blown away. I love having it on my XO now.

Wow I better buy a copy now. After play fh2, I am in love with the series. Posted via the Windows Central App for Android

I don't understand this at all, I mean games lose support sure, but getting entirely removed off the storefront? That's just beyond stupid.

You can thank the mess that is "licensing", you think Microsoft is no longer going to sell it just for fun?

Buy the new one Posted via the Windows Central App for Android

Don't see the big deal. It's £29.99 to buy on the store when a physical copy can be picked up for a few pounds.

With the mess that was the GwG/BC launch (server connectivity issues leading to Rivals being disabled), this announcement raises a lot of suspicion that there will be no more support whatsoever (which is how I've come to understand the term "End of life") which means that Rivals will remain disabled and other online services like the design storefront might follow suit. The silence on the connectivity issues and Rivals being disabled has not helped.

Damn shame they are removing it from the store. But I guess they have their reasons. One of the best games on the 360 Imo. This is good news for collectors and that though, since it'll make those physical copies all that more valuable when the 360 becomes that much older and more of a collectors item.

Don't know if this is the real reason, but here is a comment made by Phil Spencer back in July 2015: "Some games, racing is most difficult, can have licensing issues (songs, logos etc) but we want to support BC completely." http://attackofthefanboy.com/news/xbox-one-backwards-compatibility-could...

Was the start of the series and if you like the newess one...it is a worthy play.....No question
Windows Central Newsletter
Thank you for signing up to Windows Central. You will receive a verification email shortly.
There was a problem. Please refresh the page and try again.