Game Stack Live 2021: What to expect from Xbox Series X|S with this developer event
The biggest Xbox highlights from the confirmed panels.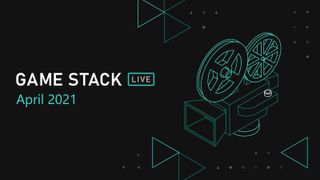 (Image credit: Microsoft )
Microsoft has announced Game Stack Live 2021, a two-day event that'll highlight the suite of impressive tools Microsoft offers game developers working on titles for Xbox or PC. If you're eager to get more details on Xbox Velocity Architecture, ray tracing, and much more, there should be loads of exciting, new information.
We've scoured the list of confirmed panels and pulled out all the biggest highlights. Here's everything you can expect from Game Stack Live 2021.
When is Game Stack Live 2021 and what's being covered?
Microsoft Game Stack Live kicks off at 8:00 a.m. PDT on April 20 and continues through April 21. A huge assortment of conferences that focus on deep dives and technical content across six dedicated tracks will be available to remote participants. While there's a chance for some surprises during the event, we currently have a pretty good understanding of the topics and technologies that will be discussed.
The six categories featured are Graphics, Systems and Tools, Production and Publishing, Accessibility and Inclusion, Audio, and Multiplayer. In the following sections we'll break down the most interesting talking points from each of these categories and what they mean for the games we'll be playing on Xbox this generation as well as the teams making them.
1. Graphics
Let's start with the topic that many folks consider to be the defining factor of a new generation — graphics. Microsoft made some big promises about its Game Development Kit ahead of the Xbox Series X|S launch, but so far, we haven't seen these advancements in action. Game Stack Live should give players and developers a better idea of how these tools can be leveraged.
Ray tracing has been one of the biggest tech buzzwords of the last year and despite the promises of it redefining lighting in gaming, we've only seen a handful of titles utilize the technology, especially on console. Microsoft will be presenting a demo showcasing Minecraft with real-time ray tracing. This should be a much deeper dive than the teaser trailers we've seen previously.
Another critical feature aimed at delivering increased performance while maintaining graphical fidelity is Variable Rate Shading (VRS). At Game Stack Live 2021 there will be a conference showcasing the benefits of VRS in Gears 5 and Gears Tactics. The team is looking to show developers how VRS implementation can reduce the memory bandwidth of certain shadow details without any noticeable dip in graphical quality. This opens up serious possibilities for drastically improved game performance without the need to sacrifice visuals.
2. Systems and Tools
Another piece of technology Xbox has been heavily marketing alongside the Xbox Series X|S is Xbox Velocity Architecture. On paper, this should drastically reduce load times in games and in some cases, completely eliminate them, but as it stands, we haven't seen a single title support this feature. Thankfully, a conference in the Systems and Tools category will show us a real-world example of how developers can re-imagine their games and significantly reduce load times by combining a super-fast solid-state drive, hardware decompression, and the new DirectStorage functionality.
Microsoft will also host a conference explaining how developers can use PIX to easily tune performance and debug games running on Direct X12 (DX12). As we've seen with many recent releases, developers are still working out the kinks with DX12, so hopefully this segment lends itself to some interesting insights for getting games looking and running better with the latest version of Direct X.
3. Production and Publishing
While maybe not the most exciting category for the average industry enthusiast, Production and Publishing is very important for teams looking to make money on the Xbox platform. This track will host a variety of conferences focused on how developers and publishers can use services like Xbox Game Streaming and the Xbox Insider Program to maximize engagement and potential revenue on Microsoft platforms. There will definitely be some interesting business-centric details revealed.
4. Accessibility and Inclusion
Accessibility and Inclusion have been critical focuses for Microsoft the past few years, so it's not surprising to see these topics get their own suite of conferences during Game Stack Live. Members of different Xbox Game Studios teams will be explaining how building inclusive cultures has led to successful product launches. There will also be a deep dive into the production practices Dontnod used during the creation of Tell Me Why. With a total of six talks covering Accessibility and Inclusion, it's clear Microsoft wants these practices to not only be a part of their culture, but a part of broader game development culture as well.
5. Audio
Another core component of Game Stack Live will be Audio and how developers can use new tools to create more immersive, dynamic, and engaging sound in their games. We'll see three separate conferences detailing the power and versatility of Microsoft 3D Spatial Sound and Project Acoustics. With tons of compelling audio-focused examples of this tech in action, this will be a treat for audiophiles interested in getting a glimpse into the future of sound in game design. We can also expect discussions on Dolby Atmos, DTS: X, and how the Xbox Series X|S hardware audio processors allow for the possibility of sounds effects similar to ray-traced reflections.
6. Multiplayer
One of the biggest contributing factors to Microsoft's early success with Xbox was the company's focus on online multiplayer. While Xbox Live seemed a bit radical for its time, it quickly became the defacto online gaming service for console in later years. It seems that Microsoft will reiterate it commitments to online gaming with a collection of multiplayer-centric panels during Game Stack Live 2021.
Many of these conversations will revolve around the simplicity of creating and hosting game servers with PlayFab Azure. Microsoft will demonstrate how Mojang transitioned from custom Minecraft servers to Azure with limited impact to players. In addition to the benefits of Azure, we'll hear how developers can code games to fully take advantage of cloud-streaming with limited input latency. This should hopefully encourage more developers to offer options for online multiplayer within their games and give players more opportunities to play the games they love with friends.
Share your thoughts!
What are your thoughts on the lineup for Game Stack Live 2021? Which advancements in gaming tech are you most excited to get more details on? Let us know in the comment section below!
Leading 4K
The full next-generation experience.

Xbox Series X is Microsoft's new flagship, as its most powerful console with over 12TF GPU performance and a custom SSD. It boasts up to 4K resolution and 120 FPS, full backward compatibility across four generations, and ray-tracing support.
Next-gen in HD
Experience next-gen gaming for less.

Microsoft serves the next-generation for less with its budget-friendly Xbox Series S. The console packs the same high-performance CPU and SSD technology as Xbox Series X, while scaling back the GPU and removing the disc drive.
Main
Get the Windows Central Newsletter
All the latest news, reviews, and guides for Windows and Xbox diehards.
Miles Dompier is a Freelance Video Producer for Windows Central, focusing on video content for Windows Central Gaming. In addition to writing or producing news, reviews, and gaming guides, Miles delivers fun, community-focused videos for the Windows Central Gaming YouTube channel. Miles also hosts Xbox Chaturdays every Saturday, which serves as the Windows Central Gaming weekly podcast.