Blizzard courts new controversy with its Diablo 4 Lilith hardcore statue 👀 (Update)
Controversy hits the hardcore competition once again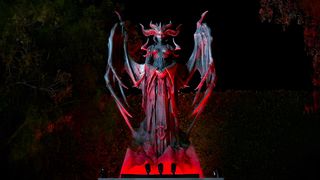 (Image credit: Blizzard Entertainment)
What you need to know
To celebrate the launch of Diablo 4, Blizzard ran a competition to immortalize the first 1000 players to reach level 100 in Hardcore mode on a Lilith Statue.
Some players who ranked in the top 1000 have not had their names included on the statue much to their frustration, despite even streaming their achievement on Twitch.
This is not the first controversy for the competition, which had to change the initial rules to disregard people who had already played review builds of Diablo 4.
UPDATE (JULY. 8, 2023)
The official Diablo Twitter page has addressed the issue by tweeting out the following message:

The Blessed Mother loves her Hardcore children. Hell's forces are reviewing some of the forgotten souls whose achievements slipped through the cracks due to entry error but still deserve celebrating. We will share an amended list with these additional heroes in the near future.
It does on the surface look like the omissions were due to good old human error, but Blizzard are working to resolve.
ORIGINAL ARTICLE (JULY. 6, 2023)
Blizzard has hit a new record with Diablo 4, raking in $666 million in sales in just five days after launch and making it the company's best-selling title ever. But such huge success also comes with its share of controversies and Diablo 4's launch has had it's fair share. The most recent controversy that has fan's fingertips on fire is the exclusion of some names from its daring Lilith statue challenge, which offered eternal glory for the first 1000 hardcore players who reached the maximum level of 100 in hardcore mode.
Hardcore is a brutal mode where death is final and unforgiving. If you fall in battle, your character is lost forever and you must begin anew, so the race to level 100 is a heroic deed. Many of those who have achieved this feat have broadcasted their triumph on Twitch or boasted on social media platforms, but it seems some have been mysteriously snubbed from the list now the statue itself has been erected.
Their deeds will not be forgotten ⚔️1000 #Diablo4Hardcore players reached level 100 and will have their names carved into history.Pay tribute to these heroes of Sanctuary: https://t.co/RICsbow4G9 pic.twitter.com/j6GGvLmP0DJuly 5, 2023
This is not the first time the 'Race to 100' Hardcore Statue challenge has been the source of strife. When the challenge was first revealed, fans protested that some content creators and outlets had received early access to the game by means of a review copy, or participated in end-game betas which, even though progress was not carried over to the full release, would give these people an unfair edge in the race. They had a point, if you already knew the best spots for farming XP, and certain boss fight tactics, you had a significant advantage over someone playing Diablo 4 for the first time.
Read more
-Diablo 4 full review
-Will Diablo 4 get a World Tier 5?
-Does the Diablo 4 Cow level exist?
-Diablo 4 Beginner Tips
As people such as the Maxroll.gg team and other content creators came out to willingly withdraw themselves from the contest, Blizzard eventually succumbed to pressure and declared that those who did have access to review builds would not be qualified for the contest.
Those snubbed from the statue for the final carvings, are not part of this subset of players, so fans are baffled as to why they have been left out. Fury is currently rising and even Asmongold has released a video and been commenting on the official Diablo Twitter to voice players' grievances with how the final 1000 has been chosen.
Why certain players have not been included remains a mystery, and people are trying to work out if there have either been specific rules violated or if it's just an oversight from Blizzard themselves. One player has even pointed out his entire group have made it on to the statue apart from him, despite them all posting their achievements on the same day on Twitter and as per the rules of the competition.
Potential reasons that players have speculated about so far:
Using experience point exploits, which involve resetting dungeons by leaving and rejoining the party. This could have violated the rules of the race.
Limited spaces on the statue, so those with longer player names haven't been included.
Their name or tag is inappropriate or offensive and been censored by Blizzard.
Preferential placement is given to streamers (though someone with over 600k followers has been discluded).
However, without any official word from Blizzard on these exclusions, we have no way of knowing why these people were not included, and so far it's looking like a genuine but unfortunate mistake, no doubt caused by a large number of submissions to keep track of. One that could have easily been prevented had the list been publicly revealed before the statue was finished.
With a prominent streamer like Asmongold speaking up for these people though, it's likely we'll get word from Blizzard soon on what caused this blunder, and more so if this huge error is going to be fixed.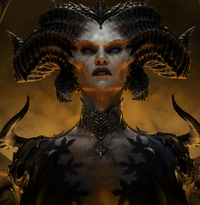 Diablo 4: Ultimate Edition
The next chapter in the saga of Diablo. Venture into a massive world, battle against the minions of hell, and uncover hidden mysteries. The Ultimate Edition comes with 20 Battle Pass tier skips.
Buy on: Xbox|PC(Battle.net)
Get the Windows Central Newsletter
All the latest news, reviews, and guides for Windows and Xbox diehards.
Jen is a News Writer for Windows Central, focused on all things gaming and Microsoft. Anything slaying monsters with magical weapons will get a thumbs up such as Dark Souls, Dragon Age, Diablo, and Monster Hunter. When not playing games, she'll be watching a horror or trash reality TV show, she hasn't decided which of those categories the Kardashians fit into. You can follow Jen on Twitter @Jenbox360 for more Diablo fangirling and general moaning about British weather.