Call of Duty: Warzone to get new maps, including the return of 2 fan favorites
Raven Software senior creative director Ted Timmins announced the maps during Call of Duty: Next.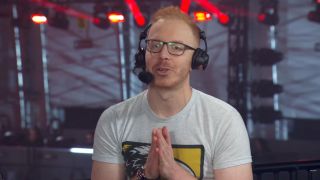 (Image credit: Activision)
What you need to know
The Call of Duty: Next showcase was live-streamed on Twitch and YouTube on October 5 to detail the future of the franchise.
Ted Timmins, senior creative director at Raven Software, joined the stage to detail 3 maps coming to Warzone.
Urzikstan will serve as the Modern Warfare 3 battle royale map when Season 1 launches.
Fortune's Keep and Rebirth Island, fan-favorite maps from the popular Resurgence mode in the now-defunct Warzone Caldera, will return to Warzone in 2024.
---
Three new maps were revealed to be coming to the free-to-play battle royale Call of Duty: Warzone. The first, Urzikstan, will return players of the Modern Warfare franchise to a familiar battleground in an all new way. Urzikstan is the fictional home country of Modern Warfare's Farah Karim (Claudia Doumit). Urzikstan sits on the border where the Middle East meets Eastern Europe and will provide 11 points of interest for players to explore.
The new points of interest include:
Levin Resort
Popov Power
Zaravan City
Shahin Manor
Low Town
Orlov Military Base
Hadiqa Farms
Zaravan Suburbs
Old Town
Seaport District
Urzikstan Cargo
Traditionally, old battle royale maps have been destroyed in favor of replacing with a new one when a new COD premium title is released. Verdansk was taken back in time for Verdansk '84, which then gave way to Caldera when Call of Duty: Vanguard was released. Warzone Caldera was recently the victim of a server shutdown, ending access to that map. Warzone 2.0 has been a bit more willing to share battle royale space, however.
More Call of Duty
- Call of Duty: Modern Warfare 3 (2023)
- MW3 multiplayer reveal trailer
- Modern Warfare 3 aftermarket parts
- Call of Duty Season 6 content drop
The current large scale map, Al Mazrah, shares playlist rotation with the slightly smaller Vondel. Al Mazrah will be removed from rotation when Urzikstan takes over, though Vondel and Ashika Island will continue to be a part of the playlist options. There will likely be a dedicated Warzone event to usher out the end of Al Mazrah during the post-launch preseason for MW3, but there has not yet been any confirmation of that.
In true showcase fashion, Timmins got to add in—not one, but two—additional announcements at the end of his time slot. The first reveal was that Fortune's Keep, a popular map that appeared at the end of Call of Duty: Warzone Caldera's life cycle and was only playable for a few short months, would be returning to Resurgence mode. Along with Fortune's Keep, players would also see the return of Rebirth Island. Rebirth Island was the map that made Resurgence a Warzone staple.
Fortune's Keep was developed by High Moon Studios, while Rebirth Island was developed by Beenox.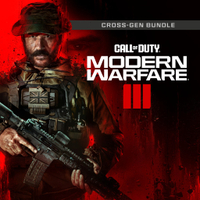 Quality-of-life changes for Warzone
Additional quality-of-life improvements requested by players were also announced during Call of Duty: Next. When Season 1 launches approximately a month after the release of Call of Duty: Modern Warfare 3 players will see changes to combat mechanics and movement including slide canceling, faster ADS (aiming down sights) while jumping, and the new ability to ADS while sliding.
The new Tac-Stance toggle allows players to choose a happy medium between the hip-fire and ADS stances, allowing for faster strafes and movement speed with less of a penalty to accuracy. Zip lines, redeploy drones, and other movement mechanics will speed up the pace of combat.
New UI enhancements will see the return of the classic mini map, and players who are not using suppressed weapons will be visible on the map while firing once again. Loot rarity will return to allow players to see a weapon's value before picking it up in the heat of a battle. Custom weapons will feature a unique color tag. Backpacks will also have dedicated ammo slots now, allowing players to carry more of each ammo type without sacrificing backpack space for other useful items such as armor plates and killstreaks.
Players who have earned themselves a loss on the final circle due to the dreaded gas mask animation can now breathe easier as they will be worn so long as one is equipped after the launch of Season 1. Dedicated pistol sidearms will now also be available when a player is swimming or climbing a ladder, no more getting caught unguarded. Contracts will also be easier to find as they will become laptops instead of tiny USB sticks.
Gulag updates
The dreaded Gulag will also undergo some changes in Season 1. The battle for a second chance was a breakthrough feature for Warzone, where players could earn a chance at returning to the battlefield after an elimination. Sometimes these battles doddle on a little too long, however, and an Overtime flag would pop up to serve as a tie-breaker.
Overtime flags will be retired in Season 1, changing instead to a new Ascender. Exfil from the gulag to safety, but watch out that your opponent doesn't take pot shots at you to stop your escape. New public events offer opportunities for players to exit the Gulag with better gear or force the combatants to duke it out in the dark with a pair of night vision goggles.
Preorder now for early beta access
The changes to Call of Duty: Warzone will be a part of in-season content that is expected to launch approximately one month after the release of Call of Duty: Modern Warfare 3. There is not yet a confirmed release date for Season 1, however. There is a two-weekend long beta, though the first weekend is limited to early access for PlayStation players alone.
Xbox and PC players will be able to get early access to the beta beginning on Thursday, October 12 at 10AM PT/1PM ET. Players who preorder and want early access to the beta will need Xbox Game Pass Core or Xbox Game Pass Ultimate subscriptions to participate on console. Open beta access on all platforms will go live on Saturday, October 14 at 10AM PT/1PM ET. The beta will conclude on Monday, October 16 at 10AM PT/1PM ET.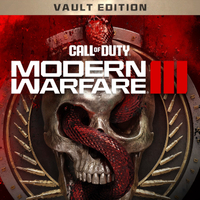 Call of Duty: Modern Warfare 3 Vault Edition | $100 at Xbox
The vault edition of Modern Warfare 3 comes with the cross-gen bundle of the game, as well as the Nemesis Operator Pack, 2 weapon vaults, BlackCell Season 1, and 30 additional tier skips. Preordering grants early access to the beta and campaign.
Price check: $100 (Steam) | $100 (Battle.net) | $100 (PlayStation)
Get the Windows Central Newsletter
All the latest news, reviews, and guides for Windows and Xbox diehards.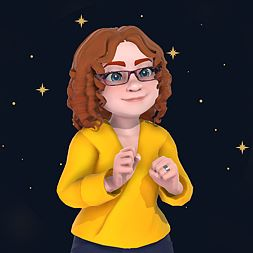 Cole is the resident Call of Duty know-it-all and indie game enthusiast for Windows Central. She's a lifelong artist with two decades of experience in digital painting, and she will happily talk your ear off about budget pen displays.