Last chance — Call of Duty: Warzone Caldera servers will shut down today
Gather the squad and give it one last drop for old times' sake.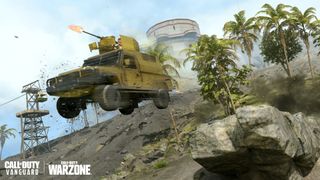 (Image credit: Activision)
What you need to know
The original Call of Duty: Warzone experience will shut down on September 21.
Warzone was temporarily taken offline when Warzone 2.0 launched to remove Resurgence modes and maps, leaving a stripped-down game with just Caldera for battle royale.
Players who were dissatisfied with Warzone 2.0 remained on the original Warzone, despite the lack of support for the last year.
Shutting down Warzone Caldera may be a move to push players into Warzone 2.0 (which is now simply called "Warzone") experience and to minimize maintenance overhead for Raven Software.
---
You have just a few hours left to drop in with your squad and get one final victory on Call of Duty: Warzone Caldera. The original free-to-play is scheduled to be shut down on September 21. The sunsetting of Warzone Caldera will be both permanent and across all available platforms. Developers have not announced an official time for when the servers will be taken offline, but features being sunset for Call of Duty have typically occurred around 10 AM PT/1 PM ET.
With Warzone Caldera's time drawing to a close, players may be concerned about what happens to the content that they unlocked via battle passes or purchased via microtransactions. This content, including weapon skins and Operator bundles, will continue to live in on their respective tie-in titles. You can still load in to Modern Warfare (2019) multiplayer and find your favorite unicorn themed Operator bundle. The same is true for Black Ops Cold War and Vanguard.
Call of Duty: Warzone was the second attempt at battle royale for the franchise, following up on Call of Duty: Black Ops 4's Blackout mode. The game was released as a standalone, free-to-play tie into Modern Warfare (2019) with a launch window that coincided with the beginning of the pandemic. However, Warzone's striking success was still a considerable shake up for the Call of Duty franchise.
Activision, who publishes Call of Duty, and the team at Raven Software took on the challenge to keep the Warzone machine running and the decision was made that the 2020's premium Call of Duty title, developed by Treyarch Studios, would also mesh into Warzone the same way that Modern Warfare 2019 had. This meant shared battle passes and monetization, shared Operator bundles, and support for post-launch content.
Call of Duty: Black Ops Cold War was built on a completely different engine from Modern Warfare 2019 and Warzone. This led to a barrage of bugs and issues for the developers as they tried to keep Warzone updated with seasonal content that would also support Black Ops Cold War. By the time Call of Duty: Vanguard came out, also on a different engine from MW 2019 and Cold War, Warzone had ballooned into a convoluted mess and logistical nightmare.
With the release of Call of Duty: Modern Warfare 2 (2022), Activision and lead development studio Infinity Ward leaned very heavily into the notion that the franchise was heading for a new era. From this point forward, Warzone would be a shared hub and all future Call of Duty titles would be developed on the same engine and within a similar cohesive timeline that made it viable to keep them all together.
Image 1 of 9
Call of Duty: Warzone 2.0 was met with a lot of criticism from the player base. There was already friction between the players and developers over the removal of the original map, Verdansk, from playlist rotations and replacing it with Caldera as part of the Warzone Pacific era following Vanguard's release. The rift grew even more with player frustrations over Warzone 2.0's Al Mazrah map combined with limitations on movement and the loss of Rebirth and Fortune's Keep from the version of Warzone that was now being dubbed "Warzone Classic" or "Warzone Caldera"—depending on who you asked.
Even Warzone has not been immune to Call of Duty's bad naming conventions.
Call of Duty: Warzone (2.0) will continue onward with Season 6 content expected to launch shortly. The game will also share content including operator bundles and weapon blueprints with Call of Duty: Modern Warfare 3 which is expected to launch in November.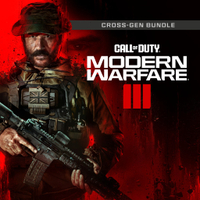 Get the Windows Central Newsletter
All the latest news, reviews, and guides for Windows and Xbox diehards.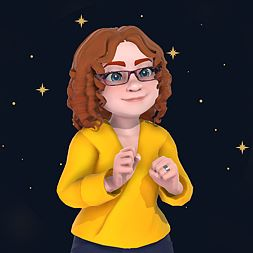 Cole is the resident Call of Duty know-it-all and indie game enthusiast for Windows Central. She's a lifelong artist with two decades of experience in digital painting, and she will happily talk your ear off about budget pen displays.