Everything coming to Call of Duty in Season 6. Things are getting spooky!
Drop into Warzone as Spawn or Ghost your way around 4 new maps in multiplayer.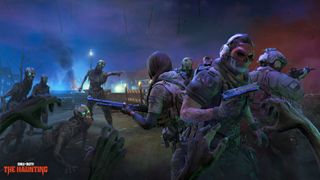 (Image credit: Activision)
When Call of Duty: Modern Warfare 2 (2022) was initially revealed, the game was expected to get 5 seasons of post-launch content. Seasonal content was expected to resemble the roadmap for Call of Duty: Vanguard. However, that seems to have been a misstep, as the Call of Duty blog recently shared an update about the Season 6 content drop.
Not only are we getting a 6th season for Modern Warfare 2, but the new content drop will be going all out on my favorite season, with one of the best game modes Warzone has ever had to offer returning for a limited time. Here's a breakdown of Call of Duty's spooktacular season 6.
Call of Duty: Season 6 — Release date
More Call of Duty
- Treyarch Studios unveils Operation Deadbolt
- COD adds real-time voice chat moderation
- MW3 multiplayer Open Beta
- Pre-orders for Modern Warfare 3 are live
Season 6 is slated to begin for Call of Duty: Modern Warfare 2 and Warzone players on September 27 at 9 AM PT/12 PM ET across all platforms.
The update will roll out in both games simultaneously. Full patch notes will be released by Infinity Ward (lead developers, Modern Warfare 2) and Raven Software (lead developers, Warzone) just before the new season begins. Nearly every studio Activision owns is currently on tap to support the beast that is Call of Duty, and this update is no different.
Additional development support was provided by the following studios: Activision Central Design, Activision Localization Dublin, Activision QA, Activision Shanghai, Beenox, Demonware, High Moon Studios, Raven Software, Sledgehammer Games, Team Ricochet, Toys for Bob, and Treyarch.
Call of Duty: Season 6 — Modern Warfare 2 multiplayer maps
Fans of Modern Warfare 2 multiplayer will be feasting this fall as the final season brings 4 new maps at launch. Additionally, 2 standard maps will get spooky reskins to crank up the fear factor as you engage enemy combatants.
La Casa
The first new map to drop at launch will be La Casa. This core map is limited to 6v6 player modes and is set in the heart of Las Almas, Mexico. Infinity Ward developed La Casa, which is entirely new to the Call of Duty franchise.
Players will deploy to a luxurious estate protected by high walls with a dual-wing layout connected by a centralized bridge. Living quarters are to the east, while a dining room and office suite can be found to the west. The bridge overlooks a roundabout to the north, while a pond to the south provides underwater combat opportunities and cover from crossfire.
Koro Village
This one is for the real Call of Duty veterans out there. Koro Village is a remake of the multiplayer map "Toujane" from Call of Duty 2. It's 2005 all over again in this little desert town that has been relocated to a colder climate. A light coating of snow coats red clay buildings, where players can engage in close-quarters combat to duke it out for control of buildings and rooftops or just take their fights right to the streets.
Koro Village will be available at the launch of Season 6 and is also limited to core 6v6 playlists.
King
Gunfight gets another round of new maps this season, including the return of a fan-favorite small map from Call of Duty: Modern Warfare (2019). It seems odd to be remastering a 4-year-old map, but here we are: Players can team up with their favorite duo partner to trek through a warehouse turned practice firing range. Graffiti tags and overgrown vegetation may have changed the map's landscape, but its layout will remain familiar to experienced Gunfighters.
King featured a central deck, bottleneck-inducing shipping containers, and target walls for cover. Players can test their speed and tactical awareness on King at launch.
Fight
Do you still want more firing ranges? Fight is an all-new map coming to Call of Duty: Modern Warfare 2's gunfight mode, which features yet another firing range dotted with various shoot houses for close-quarters combat. Shoot houses 3 and 4 provide elevated viewing angles for that extra advantage boost, while 1 and 2 funnel ground-level players into tight engagements.
There is the potential for some mid-range gameplay on the exterior zones of the map, but overall, this is a smaller, claustrophobia-inducing AO, so leave your snipers at home. Fight will be available in Gunfight at launch.
The Haunting: El Asilo and Embassy reskins
Two MW2 launch maps will be all dolled up for Season 6's haunting events, though these won't go into effect until the mid-season refresh. El Asilo will get a distinct Dia de Muertos-inspired makeover. The asylum will feature larger-than-life calaveras outside, while painted and neon skulls dot the landscape. Marigolds, candles, and memorial altars will also find their way to the darkened map.
Embassy, too, will get a fresh new, terrifying look. The map goes dark in the wake of a horrific zombie attack. Apocalyptic pleas for help can be found hanging from rooftops. The damage and remains of the outbreak will be visible throughout the map. Nobody is coming to save us.
Call of Duty: Season 6—MW2 multiplayer modes
There won't be much change to Call of Duty: Modern Warfare 2's playlists and available modes at the start of Season 6. However, the fear factor of some classic modes will be amped up as part of the mid-season refresh. Some of the changes players can look forward to include the following:
Haunting domination: A scarecrow will replace the flag at each point marker.
Haunting Kill Confirmed/Haunted Grind: Dog tags will be replaced with skulls.
Haunting Drop Zone: Drop scare! You don't know what might jump out of a care package.
Haunting Infected: Infected players will now appear with The Haunting-themed zombie skin.
Call of Duty: Season 6—Warzone events
Call of Duty: Warzone players can look forward to many new events across all the currently available maps in rotation. However, they will have to wait until closer to the midseason refresh for most of them.
Operation Nightmare
Operation Nightmare brings eldritch horror under the cover of darkness to Al Mazrah. Players must drop into the AO to investigate anomalies reported following the Hellmouth incident. This midseason event is slated to begin on October 17.
Much of the report surrounding Operation Nightmare's mission parameters has been redacted, but we know players can look for Most Wanted targets that will appear on the tac-map. These special bounties will reward players with a Mastery Weapon Blueprint.
A list of the targets revealed so far includes:
"The Pharaoh", unearthed with an ancient tomb complex.
Unidentified anomalous phenomenon (UAP), orbs and strange lights at a redacted location.
A fast moving spectral entity requiring Operator vehicles to access.
A "Swamp creature"
"Evil Spirits" described as hostile glowing wisps.
"The Butcher", found outside the stone walls of a redacted area with the Altar of Lilith and redacted Nightmare Portal. This particular trophy hunt expands from Al Mazrah into Vondel.
Vondead
Al Mazrah is not the only AO to get the supernatural treatment. Vondel has seen a complete evacuation of the city and surrounding area after a demonic sorceress released a zombie outbreak. The canals of Vondead run red with blood, the dead roam the streets in all the Points of Interest, and a rare Blood Moon taunts Operators from the night sky.
Summoning activity has been going on in the Graveyard, and players will need to infiltrate it to discover the source of the anomaly. The zoo, stadium, and other locations have all been reported for paranormal activities. Demonic altars can be found throughout the map and are linked to a mysterious entity known as "The Butcher."
There will be a gluttony of rewards for players who have the fortitude to summon this mythical demon and emerge victorious from the underworld.
If that's not enough to keep you busy, a Limited-Time Mode called Vondead Lockdown will also drop with the midseason refresh. This is a returning mode from Season 4, where players will drop into an objective-based battle royale AO with their custom load-outs to capture points by holding dedicated zones. Think of it as Hardpoint, but bigger.
Zombie Royale
The extremely popular Halloween event is returning as a limited-time mode, and It's got a few updates to go with it. Zombie Royale will take over Al Mazrah and Vondel, but eliminated players will not get a chance to earn revenge via the Gulag. Instead, the player will reanimate as one of Warzone's very own undead.
Zombified operators can still help their team secure a victory, however. A slew of abilities, such as superhuman speed and the brutal ability to tear a human operator limb from limb, can go a long way in getting that almighty Zombie Royale victory. If you want to return to the land of the living, you can collect special syringes to cure yourself of zombification and turn to the firefight alongside your squad.
There's a new twist for this year's Zombie Royale. As the match progresses, all eliminated players still spectating will be reanimated for one final push against the last standing squad. Can your team defeat the hordes of undead with an axe to grind?
Haunted DMZ
The DMZ is probably getting the lightest haul of new events for Season 6. Players can look forward to more nighttime hunts and preternatural entities lurking around Al Mazrah. This gives players the chance to gather intel and practice hunting the monsters that will stalk the Warzone without worrying about the extra pressure from a gas circle collapsing. The Haunting content, scarce as it may be, will come to DMZ with the midseason refresh.
Call of Duty: Season 6—Soul capture event
Season 6 will also bring with it a midseason Soul Capture event. Soul Capture will be available in Modern Warfare 2 and Warzone and will resemble the popular Trophy Hunter event that took place back during Season 3. Eliminated players will drop a soul, which others can collect and exchange for items from the Event Tab in the lobby.
In Season 3, Warzone and DMZ players had to 'bank' their collected trophies at in-game buy stations. That requirement has been removed for the Soul Capture event. Instead, captured souls will automatically count toward the player's tally from all game modes.
Call of Duty: Warzone players can earn extra souls by tracking and eliminating any of the many monsters that will be creeping around in the shadows of all actively available Warzone maps.
Call of Duty: Season 6—New weapons and equipment
You can't have a new season without a new battle pass and weapons. Players can look forward to 3 new weapons dropping with Season 6 at launch, with a Doom-themed chainsaw coming later with the midseason refresh. The rest of Season 6's content has us waiting for midseason, so we may as well take a look at the weapons we actually get at launch:
TR-76 Geist
Say hello to your new favorite bullpup, AR. Chambered with 7.62 x 39 mm rounds, the TR-76 Geist is a modular and adaptable weapon that can suit many different play styles and combat scenarios. A moderate rate of fire is combined with a high damage count with manageable recoil, all before you even take it into the Gunsmith.
The TR-76 Geist can be built out to improve mobility or equip a custom 10-round modification if you want to pack an extra punch.
ISO 9mm
Clean up in close-quarters encounters with a high fire rate, high maneuverability, and excessively steady SMG. Players will be complaining about being wiped out by the ISO 9mm. You'll want to hurry to unlock this one via the battle pass to get your hands on the ISO before it gets nerfed. If you want to be toxic, you can throw a 50-round drum mag on for sustained firepower. A laser and grip can help improve hip fire accuracy, so you don't even need to aim. Spray and pray is the way.
Dual Kamas
With Modern Warfare 3 on the horizon, adding a melee weapon resembling ice picks is causing some flashbacks that I'm not ready for. The Kamas are dual-wield sickle-shaped blades that resemble mini reaper scythes in the palm of your hand. Rip your way through close-quarters enemies and reap the rewards!
Possessed equipment
Zombies in the streets, jump scares in the care packages, and now possessed equipment. The Haunting events keep getting better. Too bad we have to wait until midseason for this to take hold, though. Sound suppression mines will become Sound Veil Screams, causing a hallucination and audio assault that haunts the enemy player with the screams of the undead. Decoy Grenades are also getting creepy, adding zombie and other cryptid sounds to the standard gunfire audio.
DOOM Chainsaw
This one is a bit of an unexpected crossover. There aren't in Cacodemons coming to Call of Duty—or are they?—but we are getting the classic DOOM chainsaw that tore through Hell! The DOOM melee weapon will drop midseason and be paired with a "Super Shotgun" blueprint. You will need to purchase this as a specific bundle, however.
It is not included in the battle pass, nor an unlockable item.
Call of Duty: Season 6—Operators
Spawn
Image 1 of 8
The Season 6 battle pass will be headlined by the classic antihero Spawn, with additional supporting characters unlocked by additional pass progression. Those who purchase the battle pass will receive immediate access to the Al Simmons operator. After being betrayed by his former colleagues and murdered during a mission, Simmons made a deal with the devil to return to Earth as Spawn.
The Spawn skins will be available to players who reach Tier 100 of the battle pass and unlock all 20 sectors. The Al Simmons Operator will also have a burned Spawn skin featuring a shrouded red cape.
We can't all be the antihero. Some of us prefer to be the villain. A whole slew of rivals for Spawn will be dropping as skins for other operators, including a Creepy Clown skin for Fender, a Violator skin for König, a Disruptor skin for Horangi, and a Soul Crusher skin for Mila. An additional Spawn skin for Nikto will also have a more tactical look, complete with a mask.
Gaia
If Spawn isn't your speed, one additional Operator Skin will be tucked in the battle pass. The Gaia skin for Nova, the notable Operator with vitiligo, is a hauntingly earthen form of Mother Nature.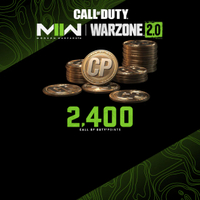 2400 Call of Duty Points | $20 on Amazon
If you like the operator bundles and battle pass content coming to Season 6, you'll want to stock up on COD points to add them to your collection. Operator bundles purchased for Modern Warfare 2 will continue to Modern Warfare 3.
Licensed Operators
Image 1 of 5
What does Diablo's Queen of Succubi, Skeletor, and Ash Williams all have in common?

They're coming to Call of Duty as Operators in the all-new Licensed store.
Call of Duty has slowly built up a collection of crossover operators in the store. Past bundles have included Rambo, Mecha-Godzilla, and crossovers with the Terminator franchise (twice, even.) The new Licensed store will be stocked to the brim with horror-friendly Operator bundles for Season 6, including the following:
Diablo's Lilith
Diablo's Inarius
Skeletor
Evil Dead 2's Ash Williams
Hellsing's Alucard
Call of Duty: Next—The future of Call of Duty
The launch of Call of Duty: Modern Warfare 3 is impending, and Modern Warfare 2's post-launch support ends with Season 6. On October 5, viewers can tune in to the Call of Duty Twitch or YouTube channel for the 2nd Call of Duty: Next showcase. The event will give players a taste of what is coming up with Modern Warfare 3 and Warzone, as well as the upcoming release of Call of Duty: Warzone Mobile.
The open beta for Modern Warfare 3 will begin on October 6. However, PlayStation users will get access first. Players on Xbox and PC will spend less time with the Beta, even if they preorder the game.
Following the close of the beta period for MW3, The Haunting midseason events for Season 6 will go live on October 17, which will include a large chunk of the content planned for the final season.
Season 6 is slated to begin just a day before the latest deadline for Microsoft and Call of Duty publisher Activision to close the deal on the impending merger. The acquisition of Activision by Microsoft has been met with ongoing regulatory scrutiny, with the UK's CMA regulatory body being the primary holdout. The CMA recently gave provisional approval of the deal following a restructured agreement between Microsoft and Activision that partially divested the cloud streaming rights of Activision's library to Ubisoft.
Players who preorder Call of Duty: Modern Warfare 3 will get early access to the campaign beginning on November 2, regardless of platform. The official launch for Call of Duty: Modern Warfare 3 is November 10.