Does Diablo 4 have controller support on PC?
And what to do if you can't get your controller to work with Diablo 4.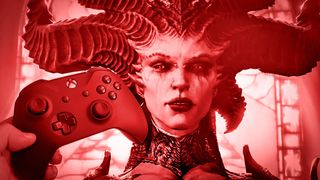 (Image credit: Rebecca Spear / Windows Central)
Does Diablo 4 have controller support on PC?
Yes, Diablo 4 PC players can easily connect a supported controller and experience this hellish adventure. You'll just need to set up the controller with your PC first.
What controllers does Diablo 4 support on PC?
Diablo 4 supports all controllers from major consoles including the official Xbox Series X|S controller, Xbox One controller, PS5 controller, and PS4 controller. It also works with many other controllers that are popular among PC gamers, but not all are guaranteed to work. Each mainline console controller handles well with Diablo 4, but a person's grip and button preferences will determine which one feels best in a player's hands.
---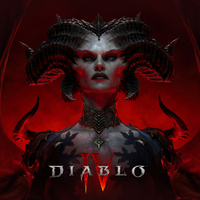 Diablo 4 | $70 at Battle.net
Play Diablo 4 the way you want whether that be with a mouse and keyboard or with a controller. The devilish Lilith is causing havoc in Sanctuary and you'll have to use your abilities to thwart her efforts.
---
Play Diablo 4 on PC your way with a keyboard and mouse or a controller
Diablo 4 on PC feels somewhat like a point-and-click adventure since — unlike most other adventure titles out there — the game does not support WASD Movement Controls on a keyboard. When a player clicks on a spot of ground the character runs to that spot. Similarly, if the player clicks on an enemy, the character will perform its basic attack. Meanwhile, the keyboard hand is in charge of pressing the proper keys that unleash more powerful attacks, heal the character with potions, access the map, and bring up various menus.
If you find that this mouse and keyboard layout feels strained or awkward, then you might want to switch to using a controller with your PC to play Diablo 4. Wireless controllers will need to connect via Bluetooth while wired controllers must be plugged into your laptop or tower.
Does Diablo 4 support WASD Movement Controls on PC?
No, WASD Movement Controls, which are common among most other PC games, are not available in Diablo 4. This game only offers point-and-click options with a mouse or else players can use a supported controller to navigate their character around on screen.
What to do if my controller isn't working with Diablo 4 on PC
Diablo 4 is a fantastic game and will likely to be added to our list of the best PC games of all time. So, it's especially frustrating when you can't play it the way you want to. There are a number of reasons why a controller might not be working with Diablo 4 on PC. Here are some things to try to fix this problem:
Go to the controller menu in Diablo 4: Your connection might be fine, but the game might need help switching control to a controller. Head to the Diablo 4 menu and navigate to Options → Controls → Controller. When on this menu make sure your controller is on and start pressing buttons on your controller and see if the game responds.
Make sure a wireless controller's battery is full: One of the most obvious problems could just be that your controller is out of juice and needs a charge. If you have a rechargeable battery, charge it back up. Otherwise, replace the AAA batteries with new ones.
Check the Bluetooth connection if you have a wireless controller: Make sure the controller is actually set up and ready to go with your PC. If Bluetooth claims to be working with a wireless controller but you're not able to get it to work, then try toggling Bluetooth off and on again and this might fix the issue.
Check the cable on a wired controller: It's possible that the connection is loose and needs to be fixed. It's also possible that you have the wrong cable set up with the controller, that the cable is in the wrong PC port, or that the cable has been damaged.
Restart the controller: Something might be wrong with the controller itself. Force it off and then on again and reconnect it to your PC to see if that helps.
Update the controller's firmware: If nothing else has worked up to this point then it could be a software issue that's preventing the gamepad from working properly. You'll need to connect your controller to your laptop or PC via a cable and this usually installs updates automatically. You might also need to download a specific app meant for your controller and manually install the newest firmware. Xbox Accessories is the app for Xbox Controllers, or you can go to PlayStation wireless controller firmware page.
Update Windows: Perhaps an update is keeping Windows 10 or Windows 11 from working properly. Perform and update by going to Windows Button → Settings → Update & Security → Check for updates.
Check for a Controller PC Driver Error: It's possible that there is a driver error causing your controller and PC to miscommunicate. To fix this, right-click on your desktop → Device Manager → click on your controller from the list. Next, click "Uninstall Device" then when that has finished click on "Scan for Hardware Changes" to get your computer to install the controller driver again.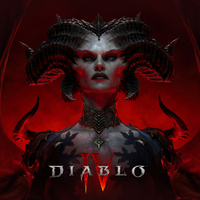 Diablo 4 | $70 at Battle.net
The Queen of the Succubi has determined to take a more active part in the war for control over humanity. You'll need to level up, acquire better weapons, and battle her hordes to keep her power at bay.
Get the Windows Central Newsletter
All the latest news, reviews, and guides for Windows and Xbox diehards.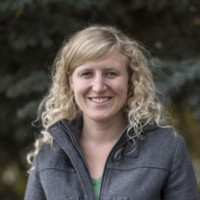 Self-professed gaming geek, Rebecca Spear, is one of Windows Central's gaming editors with a focus on Xbox and PC gaming. When she isn't checking out the latest games on Xbox Game Pass, PC, or Steam Deck; she can be found digital drawing with a Wacom tablet. She's written thousands of game guides, previews, features, and hardware reviews over the last few years. If you need information about anything gaming related, her articles can help you out. She also loves testing game accessories and any new tech on the market.