I bought Diablo 4 four times, and now here is Blizzard letting everyone play free for the whole week on Steam
Here's everything you need to know before jumping into your first game of Diablo 4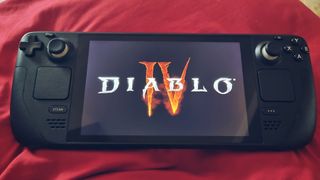 (Image credit: Jennifer Young - Windows Central)
What you need to know
Blizzard has announced that from today, November 21 through to November 28 Diablo will be completely free to play on Steam.
The game is Steam Deck verified, and if you already own the game on another platform, your character and progress will crossover seamlessly.
There is currently a Mother's Blessings event taking place giving all players a 35% increase to gold and XP, a great start for new players.
Characters on the free to play trial will be capped at level 20. but you can make as many characters to try as you wish.
---
Blizzard has cast a spell of generosity upon us! Could this be the best Black Friday deal ever? From today, November 21, to November 28 at 10 a.m. Pacific Time, Diablo 4 is breaking free from its demonic shackles of currency and is available FREE for everyone to play on Steam. Whether you're a seasoned Nephalem or a newcomer, this is your chance to experience the dark world of Diablo 4 without spending a dime. The game is not just free; it's also Steam Deck verified so this is a great opportunity to play natively on the Steam Deck with no work arounds.
Do I play on the Eternal Realm or play Season of Blood?
If you're completely new to the game, and just want to try it out, then you may find all the extra mechanics involved in seasonal play a bit overwhelming, so when selecting your character I'd advise creating an Eternal Realm character. We have a fantastic guide to all the Diablo 4 classes so you can choose which you think will suit you best. You can play any character up to level 20 in the trial period.

If you're joining friends in the eternal struggle against the forces of Hell, they're likely immersed in Seasonal content. Feel free to click 'Skip Campaign' and join the multiplayer chaos immediately. Season of Blood, the second season of Diablo 4, promises a bloody good time with friends—trust me, Season 2 has been an absolute blast for me. While you're there, catch up on the best Vampire powers.
I already own Diablo 4 on Battle.net or Xbox, do I need to start again on Steam?
The beauty of Diablo 4 and linking your game to your Battle.net account, is that the game is both cross-play and cross-save, so any progression made will carry across with you to all platforms. That means for those fans that are already well acquainted with the game and may just want to play on their Steam Deck, you can download it now and all of your characters and progression will be there waiting for you once you log in. I've been playing Season 2 mostly on my Deck with no issues, and I switch between that and the Xbox version with ease.
Is now a good time to jump into Diablo 4?
Absolutely! This is actually the best week you could try Diablo 4 for the first time. All week until November 27 all players will enjoy a 35% increase to XP and gold across all World Tiers, and across the Eternal and Seasonal realms. So you can level up faster than ever, and not worry about having enough gold currency to upgrade your equipment.
Can my PC run Diablo 4?
Wondering if your PC is ready for the demonic onslaught? This week is the perfect time to put it to the test. Fear not; the required specs for Diablo 4 aren't too taxing. Here's a breakdown of Diablo 4 PC requirements from bare minimum to ultra to ensure a seamless journey through Sanctuary.
Swipe to scroll horizontally
Diablo 4 Recommended Specs

| Spec | Min | Medium (Recommended) | High | Ultra |
| --- | --- | --- | --- | --- |
| OS | 64-bit Windows 10 version 1909 or newer | 64-bit Windows 10 version 1909 or newer | 64-bit Windows 10 version 1909 or newer | 64-bit Windows 10 version 1909 or newer |
| Processor | Intel Core i5-2500K or AMD FX-8350 | Intel Core i5-4670K or AMD Ryzen 1300X | Intel Core i7-8700K or AMD Ryzen 2700X | Intel Core i7-8700K or AMD Ryzen 7 2700X |
| Memory | 8 GB RAM | 16 GB RAM | 16 GB RAM | 32 GB RAM |
| Graphics | NVIDIA GeForce GTX 660 or AMD Radeon R9 280 | NVIDIA GeForce GTX 970 or AMD Radeon RX 470 | NVIDIA GeForce RTX 2060 or AMD Radeon RX 5700 XT | NVIDIA GeForce RTX 3080; NVIDIA GeForce RTX 40 Series for fully supported DLSS3 or AMD Radeon RX 6800 XT |
| DirectX | Version 12 | Version 12 | Version 12 | Version 12 |
| Storage | SSD with 90 GB available space | SSD with 90 GB available space | SSD with 90 GB available space | SSD with 90 GB available space |
| Internet | Broadband Connection | Broadband Connection | Broadband Connection | Broadband Connection |
What if I love Diablo 4 and want to buy it?
Welcome to the cult, I wasn't kidding in my title. I've willingly succumbed four times across three platforms — PC, Steam Deck, and two copies on Xbox. If Diablo 4 captures your soul like it did mine, take advantage of Steam's current sale, offering a tempting 40% off the regular price. Here's where you begin your free download, and later, if you choose, your final purchase.

Embrace sin, Nephalem. Sanctuary awaits.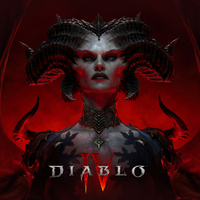 Diablo IV | was $69.99 now $41.99 at Steam
Sanctuary is facing a threat like never before after cultists summon Lilith and bring her into the world. Take on the role of a specific class and fight off Hell's hordes as you work to establish peace for everyone. Available to download and play for FREE at Steam until November 28, and 40% off if you wish to purchase.
Get the Windows Central Newsletter
All the latest news, reviews, and guides for Windows and Xbox diehards.
Jen is a News Writer for Windows Central, focused on all things gaming and Microsoft. Anything slaying monsters with magical weapons will get a thumbs up such as Dark Souls, Dragon Age, Diablo, and Monster Hunter. When not playing games, she'll be watching a horror or trash reality TV show, she hasn't decided which of those categories the Kardashians fit into. You can follow Jen on Twitter @Jenbox360 for more Diablo fangirling and general moaning about British weather.