It's official — Diablo 4 WILL be Steam Deck verified
Time to unleash hell on the handheld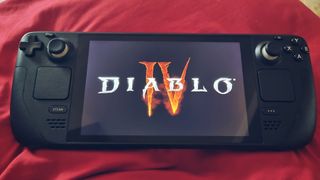 (Image credit: Jennifer Young - Windows Central)
What you need to know
On October 17 Diablo will officially launch on Steam, the surprise announcement was made last week along with more details around the second season, Season of Blood.
Today, Blizzard have confirmed that Diablo 4 will also be Steam Deck verified from launch, meaning it should work properly on the Steam Deck from day one.
---
It's been a rollercoaster couple of weeks for Diablo 4 fans, following a lackluster first season of the game, we've been given a lifeline with the changes announced and fun season mechanics coming with Season of Blood on October 17. In two huge developer streams, we've not only been filled in on all the quality-of-life changes on the way, but we also had the surprise announcement that Diablo 4 would launch officially on Steam on October 17.

This of course, led to questions on how well it would run on the Steam Deck. Of course, you can already run it on the Steam Deck thanks to Lutris or even an install of Windows, but neither is an ideal solution if you want a streamlined experience.

Thankfully though Blizzard has come through and confirmed today that Diablo 4 will be officially Steam Deck Verified from launch day of October 17.
We have been hearing some questions regarding Steam Deck verification for #DiabloIV. We can happily say that Diablo IV will be Steam Deck Verified ✅ starting next Tuesday with the launch of the game on Steam and the start of Season of Blood!October 12, 2023
Just Diablo 4 being on Steam alone was enough of a surprise, considering Blizzard tend to keep its games exclusive to its own launcher Battle.net, with the exception of Call of Duty: Modern Warfare 2. More recently, Overwatch 2 was also brought to the popular PC platform, though it did get review bombed by players unhappy with the direction of the game.
Being Steam Deck Verified is excellent news for Steam Deck users, as they can enjoy Diablo 4 on the go without any fiddling with third-party apps. The game will also support cross-play and cross-progression with other platforms, such as Xbox, PlayStation, and Battle.net, as long as the players have a Battle.net account. This means that players can switch between devices and continue their adventure with their friends and pick up their hard-earned loot.

Diablo 4's arrival on Valve's service and handheld console coincides with the launch of Diablo 4 Season 2, which was officially revealed as the Season of Blood during a recent developer livestream. In addition to a brand new story questline and endgame bosses to fight, players can look forward to target-farmable Unique and Uber Unique items and multiple impactful balance and gameplay changes.
What does Steam Deck Verified mean?
Steam Deck Verified is a program that Valve has introduced to indicate which games are fully compatible with the Steam Deck. According to Valve, Steam Deck verified games have full controller support, use appropriate controller input icons, support the default resolution of Steam Deck (1280x800 or 1280x720), have good default settings, and text should be legible.

Additionally, if the game runs through Proton, a compatibility layer that allows Windows games to run on Linux, the game and all its middleware should be supported by Proton.
Looks like I'm buying Diablo 4... for the fourth time


As someone who's played Diablo 4 on the Steam Deck already through Lutris, I'm still more than willing to purchase it again through Steam for convenience and having my game library in one place, and I'm sure I'm not the only one crazy enough to buy another copy. That's even with me having purchased on PC, Xbox and another copy for my partner.

This could be a great move by Blizzard to bring life back into the game, especially with how well the community has already responded to the most recent patch notes. It's been a night and day difference seeing the reactions on social media, compared to the bombshell that was Patch 1.1 that left players angry and will go down in history as the worst Blizzard announcement since Diablo Immortal. I'm already excited for Season 2 and what it will bring to the game, and I can't wait to play on my Steam Deck.
Diablo 4 is out now and is available on Xbox Series X|S, Xbox One consoles, Windows PC, PS5, and PS4. It's one of the best Xbox games for fans of dungeon crawlers and hack-and-slash combat, and we've been having an absolute blast with it since launch.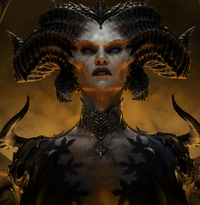 Diablo 4: Ultimate Edition
The Ultimate Sacrifice from your wallet to our Blessed Mother, the Ultimate Edition of Diablo 4 comes with a bunch of cosmetics, the Premium Battle Pass and 20 tier skips for you to enjoy.
Buy on: Xbox | PC (Battle.net)
Get the Windows Central Newsletter
All the latest news, reviews, and guides for Windows and Xbox diehards.
Jen is a News Writer for Windows Central, focused on all things gaming and Microsoft. Anything slaying monsters with magical weapons will get a thumbs up such as Dark Souls, Dragon Age, Diablo, and Monster Hunter. When not playing games, she'll be watching a horror or trash reality TV show, she hasn't decided which of those categories the Kardashians fit into. You can follow Jen on Twitter @Jenbox360 for more Diablo fangirling and general moaning about British weather.