Overwatch 2 One-Punch Man crossover revealed alongside new skins and events in Season 3 trailer
Blizzard says more crossovers could come in the future.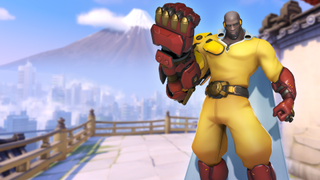 (Image credit: Activision Blizzard)
What you need to know
Overwatch 2 developer Blizzard has released a trailer for Season 3, which is slated to go live tomorrow, February 7.
The trailer teases several upcoming events, including a One-Punch Man crossover, a new Valentine's Day event called Ultimate Valentine, and the returning PachiMarchi event from the original Overwatch.
It also showed several Season 3 Battle Pass skins, including Mythic Amaterasu Kiriko and skins for Reaper, Junkrat, and Moira. Meanwhile, new skins for Zenyatta, Genji, D.Va, Ashe, and Mei will be available in Overwatch 2's microtransaction shop.
Season 3 is also adding a new Control map called Antarctic Peninsula. The map has penguins, fishing holes, and deep snow that players can "draw" in by walking through it.
---
When the mobile melee-focused character Doomfist was added to Overwatch back in 2017, many fans identified his "One Punch is All I Need" voice line as a clear reference to the extremely popular One-Punch Man manga and anime series. In it, protagonist Saitama is capable of defeating any opponent with a single punch, much like Doomfist could by smashing enemy players into a wall with a fully charged Rocket Punch. Things have changed since then — Doomfist is now a tank hero, and his punches disrupt more than they kill — but the similarities between the two characters are still amusing.
Now, developer Blizzard is capitalizing on this crossover potential with an official Overwatch 2 X One-Punch Man event that's set to run between March 7 and April 6, complete with a Doomfist skin that looks just like Saitama's superhero outfit, another yet-to-be-revealed Legendary skin that players will be able to earn by completing gameplay challenges, and other themed rewards. It, along with several other new skins and events, was announced in a new Overwatch 2 Season 3 trailer and blog post. You can watch the trailer in the embed below.
In addition to the One-Punch Man crossover, Overwatch 2 players also have the Ultimate Valentine and PachiMarchi events to look forward to in Season 3. The former is a completely new Valentine's Day event that runs from February 14-28 and features a 4v4 Hanzo mode along with a Cupid Hanzo skin. Additionally, it's being accompanied by a limited time text-based dating sim minigame called Loverwatch (it will be playable here), in which players can choose to interact with either Mercy or Genji. By getting the game's secret ending, you'll be able to unlock a themed Highlight Intro. Blizzard notes that Loverwatch is non-canon, takes roughly 30 minutes to playthrough, and supports Korean, Japanese, Spanish, German, French, and English.
PachiMarchi, meanwhile, is a returning event that will be live from March 21 to April 4, and is themed after the adorable half-onion, half-squid Pachimari plushies you can often find in Overwatch maps. The event's premier earnable skin is Pachimari Roadhog, which plasters the character with a copious amount of Pachimari merch. While the event is active, six PachiMarchi player icons, a weapon charm, and a name card will be on offer, with a PachiMarchi Roadhog icon accessible to everyone who logs in. A new limited time mode called Kill Confirmed will also be available for the duration of the event as well.
On top of the four skins Blizzard says players can earn from the aforementioned events, Overwatch 2 Season 3 is also introducing several additional skins to the game, most of which are heavily inspired by the season's Asian Mythology theme. The Season 3 Battle Pass will include Mythic Amaterasu Kiriko and skins for Reaper, Junkrat, and Moira throughout its Free and Premium reward tracks, while new skins for Zenyatta, Genji, D.Va, Ashe, and Mei will be available in Overwatch 2's microtransaction shop. Extra skins for Sigma, Sombra, Wrecking Ball, Cassidy, Mercy, and Junker Queen are also visible, too. Since the developers didn't specifically highlight these, we expect that they'll be Epic skins instead of Legendary ones, and may be unlocked from the Battle Pass or the shop.
The trailer also gives fans a closer look at Antarctic Peninsula, a new Control map releasing in Season 3 that's set on the frigid continent. The map's three stages, Icebreaker, Sublevel, and Labs, will feature a variety of different environments like an abandoned Overwatch rescue ship, the facility that Mei and her colleagues performed research in long ago, and an underground drilling station deep beneath the icy surface. Notably, the map will have lighthearted interactive elements, including penguins, fishing holes, and deep snow that players can walk through to "draw" snow angels and other shapes.
Overwatch 2 Season 3 is releasing on February 7, and the game as a whole is available now on Xbox Series X|S, Windows PC, PS5, PS4, and Nintendo Switch. It's arguably one of the best Xbox shooters available, and since it's free-to-play, it doesn't cost anything to check it out. Alternatively, there's the Overwatch 2: Watchpoint Pack that provides access to a Premium Battle Pass, in-game currency, and more. Make sure you buy it after Season 3 starts so you get its Premium Battle Pass and not Season 2's.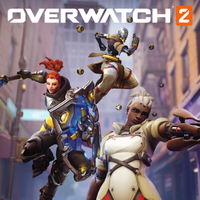 (opens in new tab)
Overwatch 2: Watchpoint Pack
The $40 Overwatch 2: Watchpoint Pack offers fans a variety of benefits that will allow them to get guaranteed access to a Premium Battle Pass track, unlock some unique rewards, provides some in-game currency to use, and more.
See at Microsoft (opens in new tab) | See at Battle.net (opens in new tab)
Windows Central Newsletter
Get the best of Windows Central in your inbox, every day!
Brendan Lowry is a Windows Central writer and Oakland University graduate with a burning passion for video games, of which he's been an avid fan since childhood. You'll find him doing reviews, editorials, and general coverage on everything Xbox and PC. Follow him on Twitter.