Best PC games of all time: Our top picks you should play in 2023
If you haven't played these PC games then you really ought to.
Best PC horror games
Horror has a long history with computer games with some of the earliest titles gravitating to this genre. Thanks to the improvements in graphics and mechanics many of the best ones have come out within the last few years, but there's still something special about the oldies as well. If you're into heart-pounding tension and the supernatural than these PC games will be right up your darkened alley.
Visage
There's nothing like a slow, unsettling house to raise the spook-o-meter. In Visage, players find themselves in an ever-changing mansion filled with supernatural entities haunting its rooms. As you explore every twisting passageway you'll uncover the horrific mysteries behind the dead families that once lived here.
One of the things that makes this such a successful horror game is how ordinary everything feels (at first). Some of the rooms are almost too normal for what you'd expect from a horror game, but there are plenty of secret rooms and creepy locations to discover as you keep moving through this maze-like house.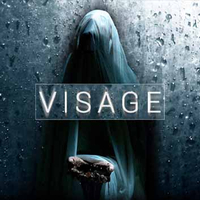 Terrifying entities live in a massive home that you must explore. You'll need to figure out how to proceed further into the maze-like house and try not to get assailed on by its supernatural residents.
Five Nights at Freddy's 2
The original Five Nights at Freddy's is an undisputed classic that started it all. However, if you're looking to raise the steaks to true horror then it's undeniable that the sequel increases the adrenaline rush. It does this by removing a protective feature that was so intrinsic to the original.
Players once more take on the role of a security guard holed up in a monitoring station at a Freddy Fazbear's Pizza. The animal animatronics that delight children by day are still killers at night and you must keep an eye on them as they wander through various rooms and hope to survive through five days at work.
The thing is, the protective doors that kept you safe in the first game are gone, leaving you more exposed to the creeping robots. The only way to deter them from killing you is to wear an animal mask when they enter your station. Otherwise, it's game over.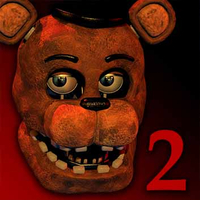 Five Nights at Freddy's 2 | $8 at Microsoft
Try to make it through five days working at Freddy Fazbear's Pizza as a security guard. You're holed up in your monitoring station keeping an eye on the animal animatronics that want to kill you. Your only safeguard is an animal mask that you must occasionally wear to trick them.
Outlast
There are few things that make you feel as powerless and vulnerable in a video game like running through dangerous environments without a weapon, but that's exactly what Outlast is all about. This survival horror game first released in 2013 and has you play as a journalist who explores an enormous asylum filled with abominations that are out to kill you.
If an enemy approaches, you only have two options available to you (if you want to live). You must either flee or find a place to hide where your pursuers won't find you. Leaving isn't an option, though. You must keep going deeper and deeper into the facility using your stealth and hiding skills until you unravel the mystery of this dreadful place.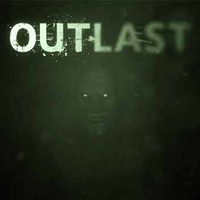 As a journalist, you didn't bring any weapons with you when you went to investigate an enormous asylum in the Colorado mountains. Now, the horrific inhabitants are out to get you and the only way to survive is via stealth, hiding, or running away.
Resident Evil Village
While not exactly the most horrifying Resident Evil game out there, Village is extremely iconic with its wide cast of characters inspired by Romanian fairytales. Of course, there's the towering Lady Dimitrescu who captured the eyes of the internet when the game released in 2021. However, there are several different places to explore in Resident Evil Village, one of which has one of the creepiest moments in FPS video games.
You play as Ethan Winters in a story that takes place directly after the events of the previous game, Resident Evil 7 Biohazard. It starts with your baby daughter getting kidnapped by a weird group of nobles in a nearby village and it's up to you to explore their domains and save her. Ammo is scarce and there are plenty of fast-paced enemies out to get you.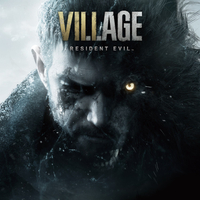 Resident Evil Village | $40 at Steam
Your baby daughter has been kidnapped and it's up to you to save her. To do that, you'll need to travel to a nearby village plagued with werewolves and other monstrosities. Fend them off with various weapons, but be careful as it's hard to find ammo.
Get the Windows Central Newsletter
All the latest news, reviews, and guides for Windows and Xbox diehards.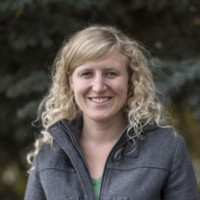 Self-professed gaming geek, Rebecca Spear, is one of Windows Central's gaming editors with a focus on Xbox and PC gaming. When she isn't checking out the latest games on Xbox Game Pass, PC, or Steam Deck; she can be found digital drawing with a Wacom tablet. She's written thousands of game guides, previews, features, and hardware reviews over the last few years. If you need information about anything gaming related, her articles can help you out. She also loves testing game accessories and any new tech on the market.