Best PC games of all time: Our top picks you should play in 2023
If you haven't played these PC games then you really ought to.
Best PC platformer games
Platformers are just what they sound like — games that require players to jump from one platform to another, often in tricky scenarios that make this task a challenge. Typically, there's also some type of combat worked into these maneuvers and players need to defeat enemies or bosses that get in their way.
The beauty about platformers is that their mechanics are often so beautifully simple that they never feel old or outdated. But that doesn't mean these are always easy to play. Some will make you feel like throwing your monitor across the room with how difficult they are. But that's why there's such a big payoff when you make it through them.
Cuphead
Cuphead might employ a fun old-timey art style, but the gameplay is incredibly challenging and might just make you want to throw your controller or keyboard against the wall. It was originally released in 2017 and tells the story of Cuphead and his brother Mugman.
Based on a silly agreement, the brothers owe the Devil their souls, but they strike a deal that they can be free if they bring the Devil the "soul contracts" of various characters. What ensues is boss fight after boss fight with some run and gun sections mingled in between. Many of the battles require players to jump from one safe platform to another to avoid taking damage, which requires a whole lot of focus.
You can play on your own or with a buddy, but you'll want to prepare yourself as this game can be both frustratingly challenging and incredibly satisfying.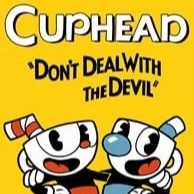 This fast-paced platformer often requires players to jump from one safe surface to the next while shooting at dangerous enemies. The onslaught just keeps on coming and you'll need to react quickly to make it far.
Sonic Mania
The original Sonic the Hedgehog games from the Sega Genesis era have always maintained their popularity over the years. It's not surprising then that a fan-made game employing these same aesthetics and mechanics developed. But what is interesting is that Sega themselves ended up publishing it in what is now known as Sonic Mania.
It's an absolute delight to play since it goes back to the Sonic series' roots. There are 13 Zones (levels) to explore including eight remixed Zones from classic games. Play as Sonic, Tails, or Knuckles as you speed around, collect rings, and defeat robot enemies on your way to thwarting Dr. Eggman.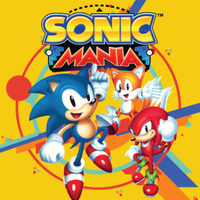 Run through 2D and 3D levels based on those found in the first Sonic games. You can play as Sonic, Tails, or Knuckles while collecting rings and taking on Dr. Eggman's evil robots.
Shovel Knight: Treasure Trove
The Shovel Knight series is full of hits, with each individual title being someone's favorite. With each one being equally appealing, it's a good idea to get all five games in the series in one bundle with Shovel Knight: Treasure Trove.
Players make their way through fantasy worlds and defeat challenging enemies. The character you play as determines what kind of weapon you have. There are items to collect, treasure to claim, paths to dig with your shovel, and difficult bosses in your path.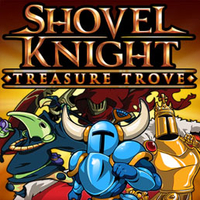 Ori: The Collection
Being forced to choose between Ori and the Will of the Wisps or Ori and the Blind Forest is just a cruel thing as both are amazing and shouldn't be missed. That's why the only right answer when choosing between the two is to purchase Ori: The Collection bundle, which includes both platformers.
Both stories follow Ori, a little spirit who must go up against great evil entities while platforming around a magical forest. There are also puzzles to solve, which will take an equal amount of quick thinking and skill to get through. In addition to satisfying gameplay, the two games offer a beautiful aesthetic, atmospheric music, and a compelling story that will make you feel all the feels.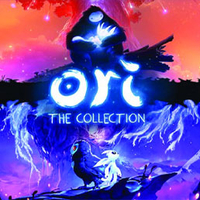 Ori: The Collection | $35 at Steam
The forest is in danger and its up to the little spirit, Ori, to protect it. Use his zipping skills to platform around vast environments, take down massive enemies, and solve challenging puzzles in both games.
Hollow Knight
Hollow Knight is yet another platforming classic that no list would be complete without. A terrible disease has spread throughout the insect kingdom of Hallownest and it's up to the titular hero to save everyone. He's tasked with killing three bugs called Dreamers so he can take on the source of the infection.
In order to play Hollow Knight well, players must have quick reflexes, take advantage of all skills available to them, and platform to safe spaces when necessary. Though a difficult game to truly master, it is fun to play and might just make you work to complete each level.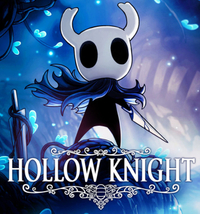 The insect world is blighted by a disease that is bringing everything to ruin. Only Hollow Knight can make his way to the source of the disease and put an end to the suffering. He'll need to platform, fight, and solve puzzles to do so.
Celeste
With it's pixel-style visuals and challenging levels, Celeste is a very complicated game the requires players to move at just the right times in order to survive. But the game is also somewhat forgiving, like when it allows you to jump for a short space after falling off a ledge. There are a number of different challenges including spikes placed close to the path, strong wind, and strange substances that each make it hard for Madeline to make it to her goal of reaching the top of Celeste Mountain.
Where Celeste really stands out is the personal journey that the protagonist goes through during her physical one. She initially sets out to scale the mountain specifically to help herself regain self-esteem and must battle her own personified personal demons along the way.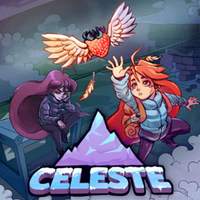 Dodge around tricky obstacles and avoid things that will harm you while trying to help Madeline make it to the top of Celeste Mountain. Along the way she will deal with her personal demons.
Get the Windows Central Newsletter
All the latest news, reviews, and guides for Windows and Xbox diehards.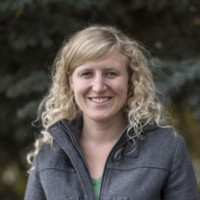 Self-professed gaming geek, Rebecca Spear, is one of Windows Central's gaming editors with a focus on Xbox and PC gaming. When she isn't checking out the latest games on Xbox Game Pass, PC, or Steam Deck; she can be found digital drawing with a Wacom tablet. She's written thousands of game guides, previews, features, and hardware reviews over the last few years. If you need information about anything gaming related, her articles can help you out. She also loves testing game accessories and any new tech on the market.