Best PC games of all time: Our top picks you should play in 2023
If you haven't played these PC games then you really ought to.
Best PC action-adventure games
There's a fine line between action-adventure games and RPGs. To be honest, some games are a bit of both. At any rate, these tend to be single-player experiences that allow a lot of open-world freedom, real-time combat, and exploration. The emphasis on a complex story is also key.
Some of the very best action-adventure games in recent years are ports from consoles. However, action-adventure games have a long and storied history on PC as well. Check out the best PC action-adventure games and make sure you've played them all.
Elden Ring
Elden Ring took the world by storm in early 2022 with its massive open world, challenging battles, and impressive art direction. The lore for the game was created by George R. R. Martin, best known as the writer of A Song of Ice and Fire series, which was adapted into Game of Thrones. There's a deepness to the characters and world that many games can only hope to aspire to.
Players take on the role of a minor character known as one of the Tarnished who is given the goal of repairing the Elden Ring to become the Elden Lord. However, the fantasy land the game takes place on is ruled over by demigods and powerful monsters who you will have to face along the way. However, if you die you'll lose many of your best items so you need to be careful.
What makes Elden Ring stand out from Hidetaka Miyazaki's other souls-like games created by FromSoftware is that it allows far more freedom and exploration. Generally, if players come across a particularly challenging enemy, they can choose to go a different direction rather than being forced to defeat it before they can move on. Plus, there are many ways to grow stronger so you can come back and take an enemy on when you're more prepared. Not to mention, some of the locations are awe-inspiring and will have you admiring them for a long time.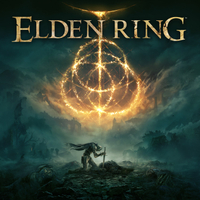 As one of the Tarnished, it's your goal to explore the realms and unite the pieces of the Elden Ring so you can become the Elden Lord. There are monsters and demigods in your way and they won't go down easily.
God of War
God of War released exclusively for PS4 in 2018 to great acclaim but has since made its way to PC where it has likewise received overwhelmingly positive praise.
Though the story centers around Kratos (the Spartan God of War from ancient Greece) raising his son, Atreus, it's also the tale of Kratos growing up. The original God of War series from several years ago is almost laughable now due to how unnecessarily violent and heartless Kratos was depicted within them. He destroyed all of the Olympian gods and anyone else that got mildly in his way while seeking vengeance on his family. But now, a more mature Kratos looks back ashamedly on his past and doesn't want his son to be anything like what he once was.
Having moved on from the land of the Olympians, Kratos and Atreus live in the land of the Norse Gods who aren't so happy about the god of war's existence in their realms. Kratos' second wife and Atreus' mother, Faye, has died and so the father and son go on a quest to spread her ashes on the tallest mountain, just as she asked them to do. But Atreus doesn't know Kratos is a god and there are plenty of things to discover about this land and Odin, the god that rules it.
Battles can be challenging but the mechanics are so satisfying and give players such good control that it feels amazing to play. You'll learn about Norse mythology and get to experience some truly fantastic scenes along the way.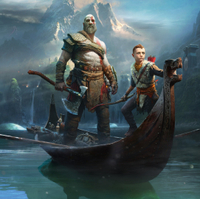 The titular God of War, Kratos, must take his son to the top of the highest mountain to spread his wife's ashes. But the local Norse gods aren't happy to see the Spartan here. He'll need to fight them off to keep his son safe.
Grand Theft Auto 5
Few games have been released as many times as Grand Theft Auto 5, but that just speaks to the game's popularity over the last decade. This open-world third-person shooter originally released in 2013 and follows some men living in the fictional California city of Los Santos — a place loosely based on Los Angeles.
When Michael Townley destroys a mansion after learning his wife is cheating on him, the drug lord who owns it demands to be paid. With no way of affording it, Michael returns to his former life of crime, joined by a young gangster named Franklin Clinton. Together they do whatever is necessary to get the money they need.
What follows is a sandbox action RPG where players can do just about whatever they want to. It's this freedom, along with the engaging story and interesting characters, that has continued to make this such a popular game over the years.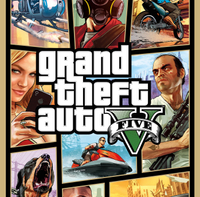 Grand Theft Auto V | $30 at Amazon
This open-world sandbox game gives players the freedom to do just about anything. Steal cars, evade the police, rob notable businesses, and more all on your path to paying off a drug lord.
The Witcher 3: Wild Hunt Complete Edition
The Witcher became a household name once the Netflix series starring Henry Cavill launched to insane popularity. But before the show, there was a video game series based on the books written by Polish fantasy writer Andrzej Sapkowski. The most famous of these games is The Witcher 3: Wild Hunt, which originally released in 2015 but has since gotten a Complete Edition with a graphics overhaul and all previous DLC to date.
The game follows Geralt of Rivia, a witcher who is skilled in magic and the blade. He's a very adept monster dispatcher, however, his skills are put to the test when he learns that a horde of specters known as the Wild Hunt are after his adopted daughter, Ciri. Now he must traverse the land, defeat monsters, solve mysteries, and speak to past lovers in order to protect his daughter.
This open-world adventure is the culmination of the series, filled with characters that you care deeply for. Combat is satisfying and you basically unravel fairy tales as you complete side quests. Plus, this is the game where the Geralt in the bathtub meme comes from, so you have to play it.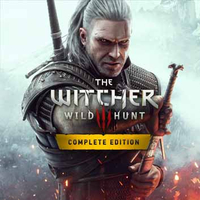 The Witcher 3: Wild Hunt Complete Edition | $50 at Amazon
Play as Geralt of Rivia, the titular witcher who uses his magic and sword skills to defeat monsters. He's got a sharp wit and uses it to unravel mysteries and outsmart foes. He'll need to use all of his faculties to protect his adopted daughter who's being hunted by specters.
The Elder Scrolls V: Skyrim Special Edition
The original The Elder Scrolls V: Skyrim released in 2011 and quickly became a best-selling phenomenon that most games can only hope for. It's no wonder given the unheard-of amount of freedom the original game offered at the time. Since then, the title has been released on every major platform and has seen several new versions. The one I recommend playing is the Special Edition, which comes with all previous add-ons, remastered graphics, and new features as well.
Players take on the role of a fighter who was saved from execution when the great dragon Aldiun attacked the imperial troops escorting him. Shortly thereafter, the soul of a dead dragon finds its way into the player making them "Dragonborn", with unique powers. Now the player can do anything they wish. Travel around the land, get involved in local political battles, talk to the NPCs, take on sidequests, or develop your "Dragonborn" abilities to become even stronger.
You can purchase it on its own or access it via PC Game Pass.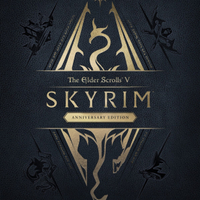 Get the Windows Central Newsletter
All the latest news, reviews, and guides for Windows and Xbox diehards.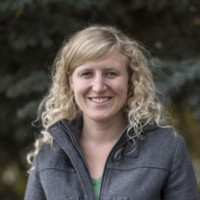 Self-professed gaming geek, Rebecca Spear, is one of Windows Central's gaming editors with a focus on Xbox and PC gaming. When she isn't checking out the latest games on Xbox Game Pass, PC, or Steam Deck; she can be found digital drawing with a Wacom tablet. She's written thousands of game guides, previews, features, and hardware reviews over the last few years. If you need information about anything gaming related, her articles can help you out. She also loves testing game accessories and any new tech on the market.