Best PC games of all time: Our top picks you should play in 2023
If you haven't played these PC games then you really ought to.
Best PC multiplayer games
There are so many multiplayer PC games that have come out over the last few decades and they come in so many genres too. Seriously, there's something for everyone whether you're looking for a cooperative session where you work together with your friends or you'd prefer to play competitively against other players.
Among Us
Innersloth's sci-fi take on the traditional Mafia or Werewolf social deduction party games didn't start out as a rousing success. In fact, it wasn't until 2020, two years after Among Us' unsuccessful launch, that everyone was stuck in their homes and streamers brought it to public attention. But it quickly exploded after that thanks to how easy it is to learn, its fast sessions, and the mixture of panic and cunning players need to use to survive. Plus, it works cross-platform with all major consoles and even mobile devices so you can play with just about anyone.
One or some of the crewmates on a broken spaceship are imposters that are out to kill the crew and sabotage the ship. As bodies are found, crewmates can call a meeting and vote on who they think the imposter is. If enough votes are cast, the person voted on gets launched out of the airlock. If it was the imposter, the crew wins. However, if it was an innocent person the game continues. If the imposter manages to kill everyone, they win.
It only has an MSRP of $5, so you can purchase it on its own or you can access it with PC Game Pass.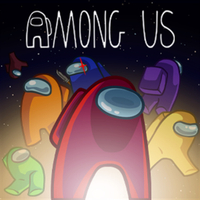 Trying to fix your broken spaceship proves to be a bit difficult when one or more members are imposters out to kill everyone. Get ready for screaming, laughter, accusations, and sneaking around as you try to win.
Rocket League
Originally released in the summer of 2015 for PC and PS4, Rocket League exploded in popularity thanks to the many skilled players that showed off gameplay online and brought others to the game. It takes the world's most popular sport and adds souped-up cars to the mix, just like Supersonic Acrobatic Rocket-Powered Battle-Cars which predates it. Rocket League has since released on every major console and mobile. Since 2020, Psyonix's hit sports game has been free-to-play adding to its popularity.
Players are placed on a team against others online and must work to score goals by launching a massive soccer ball around the field. Rockets on the cars allow them to quickly speed up and the vehicles can also jump to reach the soccer ball easier. Since matches aren't very long, it's easy to drop in for a few rounds without getting too sucked in and leave when you need to.
Each season there are competitions to see who the best players are along with new car accessories and skins. These regular updates help keep the game fun and worth coming back to.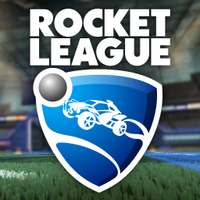 Rocket League | Free at Epic Games Store
Play soccer, demolition derby style. You're placed on a team and must work to score goals against your opponents by hitting the ball around with your vehicle. There are fun cosmetics to acquire and plenty of competitive matches to play in.
Overcooked! All You Can Eat
Team17 has produced myriad PC hits over the years, but some of the most popular games were from the Overcooked! series. But why order up only one silly cuisine game when you can get both in a bundle with Overcooked! All You Can Eat? It's worth noting that online play has some issues, but local co-op plays beautifully.
Players take on the role of one of many cooks in the kitchen and must serve up customer orders within a time limit. However, cooking spaces are filled with moving obstacles, lava, thieving rodents, or other challenges. You'll need to communicate with each other as you go. People either tend to love working together with others or discover that they hate it altogether. But that's part of the challenge.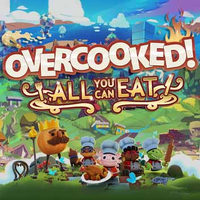 Overcooked! All You Can Eat | $40 at Steam
Serve up various dishes while working in the zaniest kitchens you've ever seen. The more food you and your crew can get out within a time limit, the better your score will be. Make sure to help each other out and communicate to play effectively.
Sea of Thieves
Upon getting acquired by Microsoft, the folks at Rare went on to create Sea of Thieves, an action-adventure pirate game that can be played solo or with friends. Players start out with very little but can work to acquire loot, better equipment, and more as time goes on. One of the things that makes it so fun is that you can play with friends as a crew and do whatever you want.
There is a vast map to explore, treasure to uncover, supernatural enemies to fight, and much more. Work together with your friends to amass wealth or a reputation as the most feared pirates on the seas. Since it supports cross-platform between Xbox and PC you can play with more friends, but each player needs their own copy of the game. It can be purchased on its own or it can be accessed via Microsoft PC Game Pass.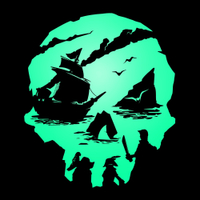 Experience the life of a pirate with your friends. You can do whatever you want. Want to loot? Go exploring in a ship? Fight supernatural enemies? Have at it and see what's waiting on the seas.
Get the Windows Central Newsletter
All the latest news, reviews, and guides for Windows and Xbox diehards.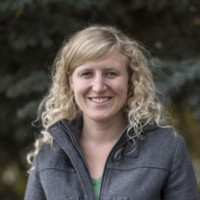 Self-professed gaming geek, Rebecca Spear, is one of Windows Central's gaming editors with a focus on Xbox and PC gaming. When she isn't checking out the latest games on Xbox Game Pass, PC, or Steam Deck; she can be found digital drawing with a Wacom tablet. She's written thousands of game guides, previews, features, and hardware reviews over the last few years. If you need information about anything gaming related, her articles can help you out. She also loves testing game accessories and any new tech on the market.