Best PC games of all time: Our top picks you should play in 2023
If you haven't played these PC games then you really ought to.
Trending PC games
More interested in playing the PC games that are really big right now? The latest hits that everyone is talking about? Well, we're here to help you out.
Many of the games we show here can be accessed via Microsoft's PC Game Pass and some will be impressive indie titles that don't really belong in a single genre. At any rate, we'll update this section regularly whenever there's a big game that everyone seems to be playing.
Starfield
Bethesda's spacefaring action-adventure game, Starfield, has been on many gamers' radar over the last several months and now it's finally launching. Starfield Early Access begins August 31, 2023 and is accessible to anyone who purchases the Premium Edition of the game. Otherwise, players will need to wait until the official September 6 release date.
The story follows a miner who uncovers a strange Artifact during their first day on the job. Touching this object makes them see strange visions and hear music. They then meet a group of adventurers known as Constellation who are out to uncover the mysteries surrounding these types of Artifacts. What follows is a jaunt through various solar systems where players can make important decisions and play the way they want to all while uncovering a larger mystery.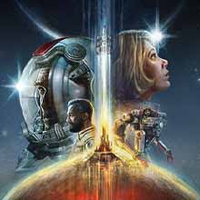 The Standard Edition of Starfield costs $70, and only includes the base game. Note that if desired, you can upgrade the game with the Premium Edition Upgrade later.
Buy at: Steam (GMG) | Walmart (PC)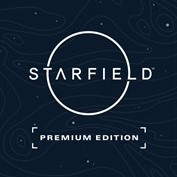 The Premium Edition of Starfield costs $100 and includes the base game, along with five days of Early Access, access to the Shattered Space Story Expansion (when it releases), a Constellation Skin Pack, and access to a Starfield Digital Art Book and its Official Soundtrack.
Buy at: Steam (GMG)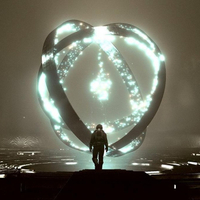 Sea of Stars
As you can see from our Sea of Stars review, we absolutely love this game and recommend it to any turn-based classic RPG enthusiasts. A group of young people must work together in order to fight off an evil creation known as The Fleshmancer. The story's two main protagonists, a young man and a young woman, each hold powers of the sun or moon, respectively. You take control of their abilities to explore a fantasy world and take down tough enemies.
Sabotage Studio's game sold 100,000 copies on its first day and has been received very positively among critics and gamers alike. If you like the idea of 16-bit action within a vibrant world then you really ought to check it out.
Baldur's Gate 3
This action RPG takes place in a world inspired by Dungeons and Dragons and in many ways is the ultimate fantasy game. Baldur's Gate 3 has you start off by creating your character by choosing your race and class and then determining your specific looks and abilities. Then the story begins in earnest with your freshly minted character appearing on a crashing airship that had been controlled by a mind flayer. The evil being placed a parasite in your head and so it's a top priority for you to escape and remove it.
However, a mysterious Guardian (who you created earlier in the character creator) tells you that you actually want to keep the tadpole parasite. You'll have to go adventuring and discover more about the fantasy world around you as you determine what you actually want to do.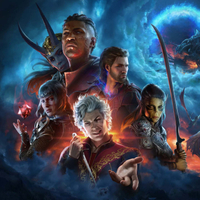 Baldur's Gate 3 | See at Steam
Enter the Forgotten Realms while playing as a customized character of your own choosing. The decisions you make determine what you encounter as you discover more and more about the stories and world around you.
Remnant 2
The world has all but been destroyed as an invading force known as Root descends on humanity and seeks to rout it out of existence. But, as is often the case in these post-apocalyptic scenarios, humanity isn't gonna go quietly.
This action RPG developed by GunfireGames and published by Gearbox Publishing incorporates third-person shooter mechanics and co-op campaigns to allow players to take down extremely powerful, god-like creatures together. It's a challenging adventure specifically suited to those who were drawn to the likes of Elden Ring and other soulslikes.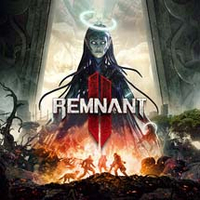 This action-adventure RPG sends players against terrible foes with god-like power. You can play on your own or with friends as you take down these challenging bosses and level up your character.
Diablo 4
There's been a lot of buildup for Diablo 4 and as we said in our Diablo 4 review, this hype has been well warranted since this game is "exceeding all expectations." The story centers around Lilith, the Daughter of Hatred and Mother of Sanctuary who had a child with the archangel Inarius and created Sanctuary, the world in which the game takes place. Now Lilith has been summoned back into Sanctuary and is causing havoc with her followers and it's up to players to stop her.
You can take on the role of one of five classes (Barbarian, Rogue, Sorcerer, Necromancer, or Druid) and each one has its own skill tree and attacks so you can build up a customized character build. Run around the world and take on the hellish forces that come your way.
Those who purchased the Ultimate Edition will have early access starting on June 2 but all other versions of the game gain access on June 6.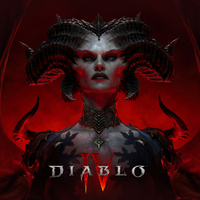 Sanctuary is facing a threat like never before after cultists summon Lilith and bring her into the world. Take on the role of a specific class and fight off Hell's hordes as you work to establish peace for everyone.
Marvel's Guardians of the Galaxy
Now that the Guardians of the Galaxy Vol. 3 movie has released in theatres, many gamers are diving back into this fantastic adventure surrounding our favorite mercenaries — Star-Lord, Gamora, Drax, Groot, and Rocket. This honestly makes me very happy since this game didn't get nearly enough attention when it launched. It's one of the best superhero games ever created and does an excellent job of portraying the Guardians and their relationships in a relatable and funny way. And now it's Steam Deck verified!
The story follows the Guardians as they head into the off-limits Quarantine Zone only to discover that something strange is going on there. Soon the group is captured by the Nova Corps along with a strange man known as the Grand Unifier Raker of the Universal Church of Truth and charged.
After that the Guardians are tasked with paying their trespassing fine within "three cycles" and must do whatever they can to earn money. But things start getting crazy as the entire galaxy is threatened by a powerful being. They'll have to blast their way through enemies while improving their relationships with each other. You'll find yourself chuckling at their banter and the crazy situations they find themselves in.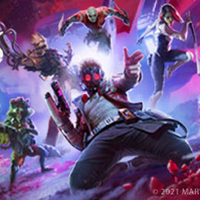 Marvel's Guardians of the Galaxy
The Guardians were caught in the Forbidden Zone and now they have to pay a huge fine. But maybe if they save the galaxy along the way they can get out of paying it?
Darkest Dungeon 2
Darkest Dungeon released on May 8, 2023 and has been a very popular game on Steam ever since. As with the original game, this sequel is a roguelike turn-based RPG that revolves around a group of heroes who must dive into hellish locales in order to prevent a devastating apocalypse.
There are plenty of ways to improve your characters, grow stronger, and defeat the abominations rising up against you in the dark. Combat is very rewarding and you'll find yourself getting pulled more into the story as the plot unfolds.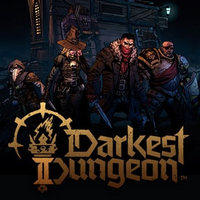 Darkest Dungeon 2 | See at Steam
You are the world's last hope of averting a horrible apocalypse. Gather a party of fighters, run into roguelike dungeons, and defeat anything that gets in your way using rewarding turn-based battle mechanics.
Resident Evil 4
Resident Evil 4 originally released as a GameCube exclusive way back in 2005, but became such a classic hit that it eventually was ported to several other platforms over the years. People still reference it as one of the best games Capcom has ever made. Now, a brand new remake has upgraded the mechanics and visuals while spreading the gameplay to every current major platform including PC.
The story follows Leon S. Kennedy, a U.S. federal agent who previously worked as a police officer that quelled the Raccoon City zombie outbreak six years beforehand. He's been given the mission to locate and protect the president's daughter, Ashley Graham, who was kidnapped by a creepy cult in Europe. He'll need to blast his way through abominations, explore decrypt locales, and extinguish the cult singlehandedly all while keeping Ashley safe.
As we said in our Resident Evil 4 review, this is a must-play game that is "as fun as it is sensational." If you haven't played it yet then you really ought to check it out.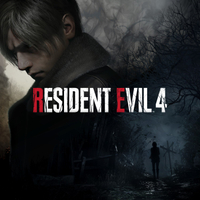 Resident Evil 4
Leon S. Kennedy is tasked with finding the president's kidnapped daughter and saving her from a creepy cult located in a European village. Get ready for tons of horrific enemies and ammo management.
See at: Steam
The Last of Us Part 1
After the smash hit TV show on HBO Max, The Last of US Part 1 is on even more people's minds. The story follows an older man named Joel who's tasked with bringing a young woman named Ellie out of a militarized zone. The problem is that the world suffered a massive outbreak years previously and there are monstrous humanoids in the darkness that want to kill anything human. What follows is an emotional story that's as heart-pumping as it is heartwarming.
The original plot is absolutely excellent and the combat is very rewarding. Being a PlayStation exclusive created by Naughty Dog, it was only this year that the game finally came to PC.
Unfortunately, we cannot fully recommend it at this time as the game performs horribly on PC, often crashing in the middle of gameplay and showing much worse graphics than the PS5 version. Still, if you're willing to brave the potential crashing issues, the story, as we already stated, is amazing and one that's worth playing through. Hopefully, patches will release in the future to help it play better on PC.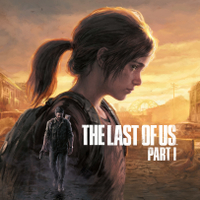 The Last of Us Part 1
Ellie and Joel have to make their way out of a military quarantine zone, but there are dangers lurking everywhere. Experience the emotional story that's become a hit TV show.
See at: Steam | Steam (Deluxe)
Hi-Fi Rush
Hi-Fi Rush surprised everyone recently when it shadow-dropped following the first-ever Xbox Developer_Direct. This exciting game is an action-rhythm adventure from Tango Gameworks that follows a young man named Chai and his robot cat companion, 808, as they work to defeat the evil corporation that's out to get him. Chai's music player was accidentally implanted in his chest, giving him a unique sense of rhythm and players want to land button presses in time with the beat as he battles enemies.
What makes Hi-Fi Rush an instant classic is that the game doesn't punish you for getting out of rhythm. Chai always lands a hit, but the audio and combat reward you for successfully keeping with the beat. Thankfully there are numerous visual indicators along with audible stimuli to help you align your button presses in time. It's available on PC Game Pass or can be purchased separately.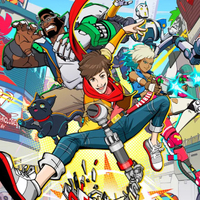 Vampire Survivors
Vampire Survivors has been a big hit ever since it first released on PC in 2022. Part of its popularity is due to the fact that it only has a launch price of $5. The low price might wheel people in, but the satisfying gameplay is what gets them to stay.
This is an action roguelike with an old-school pixel art style that has players running through dungeons, blasting bullets in every direction, and seeing how long they can last. Upgrade your gear, stack your attacks on top of each other, and become the ultimate fighting machine. If you want help, you can check out our Vampire Survivor tricks you need to know. Vampire Survivors is also available on Microsoft PC Game Pass.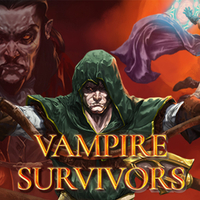 Vampire Survivors | $5 at Steam
Vampires and monsters are out to get you, but you're not going to make it easy for them. Run through dungeons using various weapons to fend off the never-ending hordes and prove you have what it takes to survive.
Fortnite
Despite all of the bad press and legal settlements that Epic Games has been part of in the last few years, Fortnite continues to go strong. It first exploded in popularity back in 2017 as the free battle royale appendage to the main paid game. But now the free battle royale is its main focus and the main game has been dropped entirely.
Players are loaded into a bus and then drop down on an island with nothing but a pickaxe in their hands, which can be used to harvest materials. The goal is to acquire a powerful array of weapons, ammo, and materials so you can take your opponents out and be the last player or last team standing. What sets it apart from other battle royales is the cartoony art direction and ability to build structures for either defensive fortification or a means by which to attack other players.
Since the game is so popular it regularly sees crossovers with other companies where players can get skins for Marvel characters, DC characters, Star Wars characters, Sony's Kratos, CD Projekt Red's Geralt of Rivia, and much more. Plus, every few months, a new chapter is revealed that adds significant changes to the game to keep things interesting.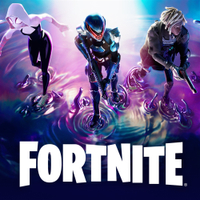 Prove that you have what it takes to be the last team standing on the island. There are several different modes to experience and in-app purchases aren't necessary to enjoy this battle royale.
Get the Windows Central Newsletter
All the latest news, reviews, and guides for Windows and Xbox diehards.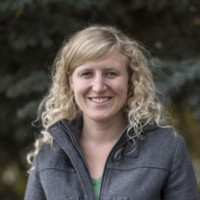 Self-professed gaming geek, Rebecca Spear, is one of Windows Central's gaming editors with a focus on Xbox and PC gaming. When she isn't checking out the latest games on Xbox Game Pass, PC, or Steam Deck; she can be found digital drawing with a Wacom tablet. She's written thousands of game guides, previews, features, and hardware reviews over the last few years. If you need information about anything gaming related, her articles can help you out. She also loves testing game accessories and any new tech on the market.