Best PC games of all time: Our top picks you should play in 2023
If you haven't played these PC games then you really ought to.
Editor's picks
As is the case with everyone, there are a number of games that have stood out and really made an impact on me over the years. I could make this list absolutely massive, so I'll just restrain myself to the titles that are still relevant and fun to play today. They cover a wide range of genres, but do all tend to be plot-driven as I'm a sucker for a good story. Check out my picks for the best PC games of all time.
Pentiment
I wasn't sure what to expect when Pentiment showed up on PC Game Pass, but I duly downloaded it and checked it out when it did. It's become one of my favorite games thanks to its clever art style, intriguing story, and the way it tells you all about a character using font. Yes, it's that artsy and creative.
The game takes place in the 16th century and focuses on a time of religious, political, and social upheaval in German history. For reference, this is when Martin Luther challenged the Catholic Church and printing presses were changing how information was created and shared.
Players take on the role of Andreas Maler, one of the last illustrators working at Kiersau Abbey in Tassing. A murder is soon committed and it's up to Andreas to get to the bottom of things. However, you only have so many hours in a day and the way you choose to spend your time determines how the story unfolds. Not to mention, the dialogue you choose has consequences. Each character's dialogue shows up in a different handwriting or printing press block style to give you an idea of their background and personalities as soon as you meet them.
I won't say anymore so as not to spoil what is an absolutely masterful adventure, but the game is well worth playing and offers plenty of chances for replay since you cannot see everything in one playthrough. On a silly note, the settings allowed me to make the characters' heads much bigger and I preferred this since it made it easier to read the characters' expressions.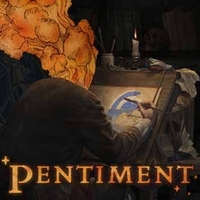 16th century Germany is a time of change and you play as one of the last illustrators at an ancient abbey. When a murder is committed and your friend is accused, it's up to you to determine whodunit.
Star Wars Jedi Outcast
A long long time ago in a galaxy that feels far away LucasArts published the Dark Forces series and the Jedi Knight series which followed smuggler-turned-Jedi Kyle Katarn as he fought followers of the dark side. He's basically Luke Skywalker and Han Solo mixed together, which means he has Jedi smarts and a smart mouth.
I will always strongly contest that this game is better than Star Wars Jedi: Fallen Order due to the wider range of Force abilities and weapons available to players, including the ability to throw your lightsaber, deflect lasers, and perform mind tricks on NPCS. Not to mention, the story is far more interesting.
In Jedi Outcast, Katarn's partner, Jan Ors, has been taken and he must once more take up his lightsaber to save her while defeating Imperial forces. Players choose whether to rely on iconic Star Wars firearms (FPS view) or their lightsaber (third-person view) from one battle to the next. Plus, along the way we get to meet Lando Calrissian and Luke Skywalker in natural settings that add to the story.
These days Kyle Katarn is no longer considered Star Wars cannon, which is a shame because his adventures were far more interesting than many of the ones that have come out in the last few years. So if you'd like to experience some pure Star Wars excellence from back when LucasArts was a thing, you have to play this game.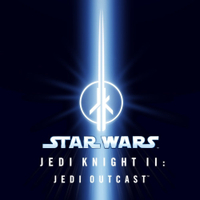 Night in the Woods
It's no secret that I prefer story-driven games with compelling characters. That's why Night in the Woods is one of my all-time favorites. It has a rich setting filled with relatable protagonists that are so sarcastic and macabre that they speak to my soul. The dialogue is absolutely genius and the antics you get up to are so mundanely realistic that they're relatable, like smashing florescent lights with a bat because you're bored.
The game follows Mae, a black cat who returns to her parent's home after dropping out of college for some mysterious reason. Mae moves back to Possum Springs — a failing mining town in the middle of nowhere — and renews her high school friendships. However, Mae has a troubled and widely known past that she has trouble escaping. Not to mention, some malevolent forces seem to be at work in this town, but no one seems to believe Mae about it.
This game perfectly captures the emotional and social challenges that 20-somethings face as they come into adulthood. Nothing is the same as it was before and Mae must navigate her social life while unraveling a dark mystery. You'll laugh, feel emotional, and sense a kinship with these characters. I don't want to ruin anything by saying more, so you really ought to go play it yourself.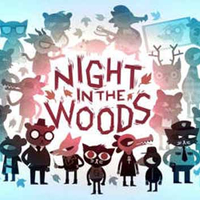 Night in the Woods | $20 at Microsoft
Mae Borowski returns home after dropping out of college and must work on her relationships with friends and family. But there's a dark mystery surrounding this town and Mae must convince her friends of the danger.
Hogwarts Legacy
As I said in my Hogwarts Legacy review, "this is a truly special game. It's obvious that Hogwarts Legacy was made by passionate Harry Potter fans for passionate Harry Potter fans." This game captures every part of the magic that I always wanted to experience from this fantastical world and fulfills your wizarding or witching wishes.
Players take on the role of a fifth-year transfer student who has a unique power to see and use ancient magic. They must use this ability to unlock the mystery behind an ancient group of magic wielders and learn about the secret they safeguarded. Of course, along the way, you'll go to classes, learn spells, fight evil wizards, make friendships, ride magical creatures, and go flying on brooms. It's a very fun experience.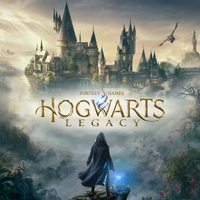 Hogwarts Legacy for PC | See at Steam
Enjoy exploring the wizarding world from your computer as you take on the role of a Hogwarts student. Your unique magical powers enable you to address problems and enemies like no one else can.
Horizon Zero Dawn Complete Edition
Horizon Zero Dawn initially released exclusively for PS4 in 2017 and then finally came to PC in 2020. I can't say enough good things about this game. It has one of the best plots I've ever experienced in gaming and the protagonist, Aloy, really helped me in a time when I was struggling.
Aloy lives on Earth in 3020 with many of the iconic buildings of our time visible as ancient ruins. Powerful machines rule the land and make it dangerous for humans to exist. But ever adaptive, humans have learned to hunt these robots in order to gain equipment and armor. That is, until a new blight is making the machines more vicious than ever.
Our red-haired heroine is born an outcast since she is "motherless" in a matriarchal society. She must prove herself to those who disapprove of her and take on massive machines that threaten mankind while unraveling the mystery of what became of the ancient ones who are long gone.
There's something absolutely rewarding about taking down rampaging robots using nothing but a bow and arrow mingled with traps. Gameplay is smooth and combat is very rewarding. Plus, watching characters interact with iconic buildings and landmarks from our time without knowing what they were actually used for offers a delicious sense of dramatic irony. As the story unfolds, you'll find yourself getting further and further sucked into the adventure.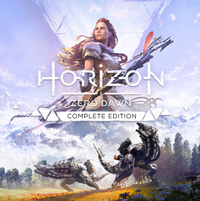 Horizon Zero Dawn Complete Edition | $50 at Steam
In 3020, the world as we know it has been conquered by vicious machines and it's hard for humanity to survive. Aloy must carve a path for herself and defeat these robots to unravel the mystery of the ancient ones.
Beacon Pines
Beacon Pines is yet another amazing game that I experienced via PC Game Pass. This beautifully hand-drawn story follows a little deer boy named Luka VanHorn who lives in Beacon Pines with his grandmother. The story comes from a book that is influenced depending on the words that the player uses to finish certain sentences. More words get unlocked as the game progresses, giving past scenes replay value.
I was initially drawn to this game because of its cute characters and vibrant setting. But what really made me stay was the amount of unexpected danger and sci-fi elements that get revealed along the way. Putting the wrong word in a sentence easily leads to a character's death, so you want to keep exploring, uncovering new words, and then revisiting parts of the story to get different outcomes.
It's a fantastic tale that I got sucked into and couldn't wait to unravel. As I said, it's on PC Game Pass or you can play it by purchasing it on its own. Either way, you shouldn't skip out on this awesome game.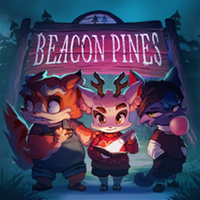 Beacon Pines | $20 at Microsoft
Influence the outcomes of this story by placing different words in the sentences of a book. Luka VanHorn and his friends are unraveling a creepy sci-fi mystery in their hometown and the wrong words will lead to their death.
More amazing PC games to come
We're fortunate as PC gamers that so many awesome titles release for our platform of choice each year. We'll undoubtedly continue to add to this list as time goes on. There are already plenty of upcoming PC games on the horizon that seem like they could eventually wind up here, so check back frequently for updates.
Regardless of what genres you enjoy, there are games for everyone to play on PC. If your favorites are not on this list, feel free to reach out to us with suggestions. There are hundreds of amazing PC games out there and so this is an evolving project that will see more classics brought to it.
Get the Windows Central Newsletter
All the latest news, reviews, and guides for Windows and Xbox diehards.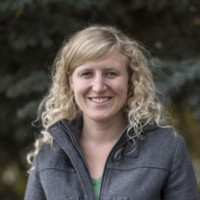 Self-professed gaming geek, Rebecca Spear, is one of Windows Central's gaming editors with a focus on Xbox and PC gaming. When she isn't checking out the latest games on Xbox Game Pass, PC, or Steam Deck; she can be found digital drawing with a Wacom tablet. She's written thousands of game guides, previews, features, and hardware reviews over the last few years. If you need information about anything gaming related, her articles can help you out. She also loves testing game accessories and any new tech on the market.