Best PC games of all time: Our top picks you should play in 2023
If you haven't played these PC games then you really ought to.
Best PC MMOs & RPGs
Massively multiplayer online (MMO) and role-playing games (RPG) don't always go hand-in-hand but they can be awfully similar as both tend to be based on tabletop mechanics from games like Dungeons & Dragons.
These are typically the kinds of games that allow you to play as a specific character and make choices for that character while working to level them up and make them stronger. RPGs can be either turn-based or offer real-time combat. Meanwhile, MMOs allow players to experience events and missions alongside millions of others on the internet. There are several MMO and RPG PC games that have made a big impact over the years.
World of Warcraft
World of Warcraft (WoW) first exploded onto the PC gaming scene way back in 2004 and has been a household name ever since. Through the years Blizzard Entertainment has continued to push out huge expansions with new quests and items for players to engage with.
This MMORPG's popularity stems from the fact that players can create their own characters (chosen from a number of different races) and then put hundreds of hours into the game without coming anywhere close to beating it. You can really get lost in the lore or spend time playing with friends online without getting bored.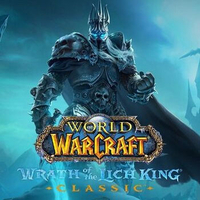 World of Warcraft Classic | See at Battle.net
Jump into this fantasy world, build your own character, and then explore. There are plenty of ways to get stronger and one of those ways is interacting with fellow players. You can spend hundreds of hours playing it.
Disco Elysium: The Final Cut
Disco Elysium released for PC in 2019 and quickly became a very popular RPG. You take on the role of a gritty detective, but you get to choose if you are willing to take bribes or do other dirty practices while solving murders and crimes.
Many people have lauded the game for the freedom it gives players. You can do just about anything to get the outcomes you seek, giving it more of a true tabletop RPG experience than many other games out there. Will you go for a more straightforward detecting approach or give in to your wild or dangerous side to get what you want?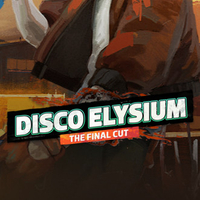 Disco Elysium: The Final Cut | $40 at Steam
Being a detective isn't easy, but the ability to make just about any choice you want to helps make the adventure fun. Anything is on the table in this gritty story where you have the freedom to do as you please.
Persona 5 Royal
The original Persona 5 game released in 2016 and quickly amassed a strong fandom thanks to its interesting take on student life, vigilantism, and the Metaverse. It wasn't until 2022 that the enhanced version, Persona 5 Royal, finally game to PC.
Players take on the role of a high school student who has just been transferred to a new school after being falsely accused of assault. Here, the youth makes friends with other teens and each of them develops new powers which they use to form a secret group. Gameplay is a mixture of student life sim and dungeon crawling with a phenomenal cast that will suck you into this story.
You can purchase it individually or access it via Microsoft's PC Game Pass.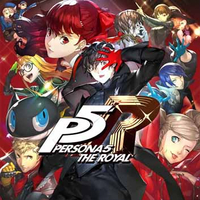 Persona 5 Royal | $60 at Amazon
The life of a high schooler is hard enough, but give teenagers superpowers and things get a whole lot more crazy. You'll need to balance your home life and vigilantism while navigating the multiverse.
Genshin Impact
Initially derided as a Breath of the Wild clone, Genshin Impact is its own thing; an RPG set in a colorful world and filled with a number of exciting quests for players to experience. It initially launched in 2020 and has since received a number of large updates, enlarging the world and adding new characters.
You play as twin (male or female) who wakes up in another world called Teyvat with no memory of your past. Soon you get wrapped up in the troubles of NPCs nearby and can add party members to your team. Each character has its own unique fighting abilities and elemental powers, but some are far more powerful than others.
The game is free to play, and is usually the case offers several microtransactions with gacha systems for dispensing characters and weapons. However, players do not need to spend any money in order to enjoy this RPG.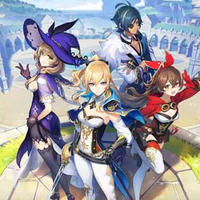 Genshin Impact | Free from HoYoverse
Explore the fantasy world of Teyvat while playing as a person who has lost their memory. There are dragons to fight, gorgeous landscapes to explore, and unique characters to add to your team.
Tales of Arise
Tales of Arise is an action RPG with an anime art style. As is usually the case in JRPGs, this one has a very detailed plot. Long ago, the world of Rena conquered and enslaved the people of Dahna, however, the Dahna resistance is strong and seeks to end this oppressive reign. Now a young woman and a young man — each from one of these worlds — must band together to make things better for everyone.
Although a JRPG, this game does not have turn-based attacks but rather employs action-packed combat, that's oh-so-satisfying once you get the hang of it. The world is gorgeous and filled with helpful items that will make it easier to take down enemies and monsters.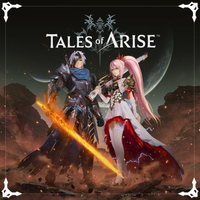 The people of Dahna have been under control of Rena for 300 years and it's up to a young man and woman from either side of the conflict to dismantle this inequality. Enjoy action RPG battles, a large world, and the ability to grow stronger as time goes on.
Stardew Valley
Step aside Animal Crossing! Stardew Valley is a far more complex and fleshed out farming simulation game that also provides RPG elements. The game first released in 2016 and has managed to sell over 20 million copies — An impressive feat given that it was designed in entirety by Eric Barone under the alias of ConcernedApe.
Players inherit their grandfather's farm and must work to get it back to good condition. You can raise livestock, tend crops, cook, go fishing, mine, and much more. In addition to your farming duties, you can interact with the NPCs in town and can marry one of 12 characters regardless of gender.
Stardew Valley for PC can be purchased on its own via Steam or it can be accessed via Microsoft's PC Game Pass.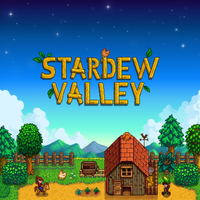 Stardew Valley | $15 at Microsoft
You've inherited your grandfather's farm, but it isn't in the best shape. Improve upon it by growing crops, tending to your livestock, and building improvements. You can also go fishing, mining, or dating.
Get the Windows Central Newsletter
All the latest news, reviews, and guides for Windows and Xbox diehards.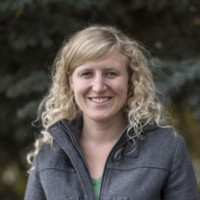 Self-professed gaming geek, Rebecca Spear, is one of Windows Central's gaming editors with a focus on Xbox and PC gaming. When she isn't checking out the latest games on Xbox Game Pass, PC, or Steam Deck; she can be found digital drawing with a Wacom tablet. She's written thousands of game guides, previews, features, and hardware reviews over the last few years. If you need information about anything gaming related, her articles can help you out. She also loves testing game accessories and any new tech on the market.