Best PC games of all time: Our top picks you should play in 2023
If you haven't played these PC games then you really ought to.
Best PC strategy and simulation games
Humans are funny things. We often love to do work if it's in the confines of a simulation or strategy game, but shy away from doing these things in real life. I know that's the case for me.
What I think it really comes down to is that sims and strategy games proffer a sense of fulfillment and satisfaction that pays out more often than many other genres do. They're a great way to unwind after a stressful day or to feel in control over something. So if you haven't played the best strategy and simulation games for PC you really ought to.
PowerWash Simulator
Yes, yes it might seem silly, but if you're the kind of person who loves watching satisfying cleaning videos on YouTube then you know PowerWash Simulator speaks to your soul. Players are presented with several different locations filled with objects that are covered in rust, dirt, or some other kind of grime. Using your equipment you can spray down these objects until they're as good as new.
What's more, PowerWash Simulator offers online co-op so you and your friends can clean the town together. It makes for a very calming way to wind down after a stressful day.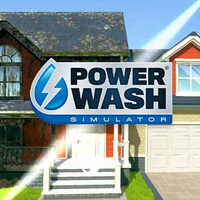 PowerWash Simulator | $25 at Microsoft
Clean houses, playgrounds, trains, an amusement park, and more to get them all sparkly again. You can easily get wrapped up in the satisfying gameplay while enjoying the game on your own or with friends.
Flight Simulator 40th Anniversary Edition
The Flight Simulator series has been around for a long time, but the 2020 game is the perfect culmination of everything that the franchise represents. As the title suggests, players control a number of different aircraft including fighter jets, commercial airliners, helicopters, and even gliders while exploring the world.
In addition to simple exploration, there are 20 classic missions from past games to keep things interesting. This game exploded in popularity when it released and has continued to be a well-spoken of game today.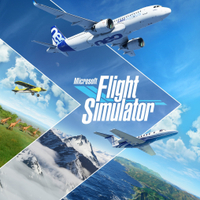 The Sims 4
The Sims 4 gives players a huge amount of freedom to make any choices that they want to with their Sim characters. You can design characters, determine how they dress, what they like, what their career is, and who they date. Will your characters seek love? Or maybe they will seek to travel and go on adventures? Maybe they're just out to enjoy life? Whatever they do, the choice is up to you.
The base game is free to play, however, there are also several paid expansion packs out there that bring even more to the game. That includes things like cats, dogs, vampires, parenthood, a city builder, and much more.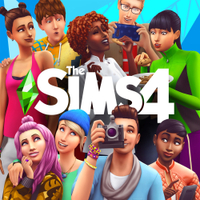 Do just about whatever you want in the Sims universe. You can build a community, make characters date, pursue a specific career, and much more. It's almost like playing with virtual dolls.
Age of Empires 2: Definitive Edition
The original Age of Empires 2 released back in 1999 and is still considered one of the very best real-time strategy (RTS) games ever created. More recently, the Definitive Edition came to PC bringing with it improved visuals and all previous expansions.
Use your tactical battle planning skills in both single-player historical campaigns and competitive online multiplayer. The campaigns step you through historical moments and ask that you fulfill certain tasks in order to be victorious. The way you build your empire and what areas you focus on will determine how easily you can invade or defeat those around you.
You can purchase Age of Empires 2: Definitive Edition on its own or access it via Microsoft PC Game Pass. It will also offer cross-platform play between PC and Xbox when the Xbox version releases on Jan. 31, 2023.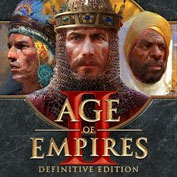 Age of Empires 2: Definitive Edition | $20 at Steam
Build your civilization and take on neighboring ones to prove you have the best skills. As you grow, your people can evolve and build better defenses and weaponry. Play against others or enjoy the historical campaign.
Get the Windows Central Newsletter
All the latest news, reviews, and guides for Windows and Xbox diehards.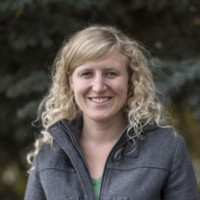 Self-professed gaming geek, Rebecca Spear, is one of Windows Central's gaming editors with a focus on Xbox and PC gaming. When she isn't checking out the latest games on Xbox Game Pass, PC, or Steam Deck; she can be found digital drawing with a Wacom tablet. She's written thousands of game guides, previews, features, and hardware reviews over the last few years. If you need information about anything gaming related, her articles can help you out. She also loves testing game accessories and any new tech on the market.