For Blizzard, it seems Diablo 4 is cannibalizing World of Warcraft's playerbase
World of Warcraft has seen a decline in players, potentially due to the success of Diablo 4.
(Image credit: Blizzard Entertainment)
What you need to know
Blizzard Entertainment's flagship MMORPG, World of Warcraft, has seen a drop off in player activity past few weeks.
The timing of the drop-off seems to coincide with the launch of Diablo 4, Blizzard's biggest hit of the year so far.
Diablo 4 is the latest and biggest entry of Blizzard's action-RPG, dungeon crawler franchise - Diablo.
---
Over the past few weeks, World of Warcraft, Blizzard Entertainment's juggernaut MMORPG has seen a steady decline in its player base, owing to an analysis of activity on WoW's APIs. Reddit user Norathedestroyer has created a graph of the total number of sessions taking place in Mythic Plus tier dungeons in World of Warcraft's latest expansion, World of Warcraft: Dragonflight.
M+ runs per week, Dragonflight Season 2 - Week 6 from r/wow
The red line shows the number of dungeon runs during Season 1 and the yellow line shows the number of players during Season 2. As you can see from this graph, there was a huge drop off in activity, with almost a million fewer mythic plus runs being done by week 6 of the season.
There has been speculation that one of the causes for this massive loss of players is the runaway success of Diablo 4, which has been lauded by critics and fans as one of the best games on Xbox and one of the best PC games in recent memory. Diablo 4 launched on June 6, 2023, which was during the fourth week of Season 2 in World of Warcraft: Dragonflight. At the same time, World of Warcraft saw a drop off of over 400,000 mythic+ dungeon sessions, and that decline has been steadily growing ever since.
Season 1 of World of Warcraft: Dragonflight around this time period showed a drop off of 800 dungeon runs. During the sixth week of Season 1, over 1.7 million Mythic Plus dungeon runs took place, whereas in week six of Season 2 has only seen 939,000 players do those same Mythic Plus dungeons.
Historically, World of Warcraft expansions do lose players over the course of their lifespan. However, given the timing of events, it is fair to assume that Diablo 4 has performed so well, it may have had the unfortunate side-effect of cannibalizing a large chunk of World of Warcraft's player base. Diablo 4's service game model may continue to cannibalize some of Blizzard's other games, including both Overwatch and Hearthstone on top. The shift to a Battle Pass-like model, which has time limits on acquirable content, could further impact franchises, as players simply run out of time to access every piece of content being offered. There are other factors that may be contributing to the drop off in World of Warcraft Mythic+ dungeon run sessions, including some unpopular new "affixes" that inject difficulty, alongside the selection of dungeons Blizzard chose for this season. The timing, however, seems to align very suspiciously with Diablo 4's early access and launch periods.
Will Blizzard take notice of this drop-off of players for World of Warcraft and rectify the situation without damaging the monumental player retention that Diablo 4's been grabbing? Only time will tell if Blizzard can pull it off, otherwise, it may continue to suffer from Diablo 4's success.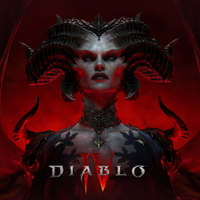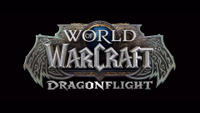 World of Warcraft: Dragonflight
Journey to the Dragon Isles and uncover an uncharted land waiting to be explored and the lost history of the Dragonflight in World of Warcraft: Dragonflight.
See at: Battle.net
Get the Windows Central Newsletter
All the latest news, reviews, and guides for Windows and Xbox diehards.
Alexander Cope is a gaming veteran of 30-plus years, primarily covering PC and Xbox games here on Windows Central. Gaming since the 8-bit era, Alexander's expertise revolves around gaming guides and news, with a particular focus on Japanese titles from the likes of Elden Ring to Final Fantasy. Alexander is always on deck to help our readers conquer the industry's most difficult games — when he can pry himself away from Monster Hunter that is!