Valve will soon be forced to revise a new Steam Deck (and I can't wait)
Same goes for the ROG Ally, Switch, and anything with a battery.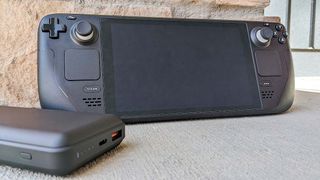 (Image credit: Rebecca Spear / Windows Central)
It's a frustrating (but true) fact that we've all experienced with our phones, laptops, gaming handhelds, and other electronics — batteries degrade over time, making it so they eventually cannot hold as much power or last as long. As many of us have experienced, my well-loved Steam Deck already doesn't have the best battery life, which is why I'm sure I'll eventually have to replace the battery the minute it degrades to a horrible degree. This might be a whole lot sooner than later. I'm not looking forward to this, as the process for removing the Steam Deck battery is unreasonably difficult.
But thanks to a new battery regulation passed in the EU, it looks like Valve will be forced to manufacture new versions of the Steam Deck that feature replaceable batteries even though it had no plans of releasing a new version any time soon. I cannot even tell you how excited I am about this. For one thing, having a Steam Deck designed with a replaceable battery gives me more control over my favorite gaming device, and for another, it ensures that I will be able to fix my handheld without accidentally breaking it.
We sorely need a new Steam Deck with replaceable batteries
For savvy Steam Deck fans, replacing the SSD and fans has already been a popular hobby to improve the performance of the handheld. However, the act of replacing the battery has notoriously become a frustrating undertaking due to the amount of unnecessary work it takes.
You see, the Steam Deck battery is tightly nestled between other components, and it's so strongly glued into place that it takes a long patience-filled time to carefully pry up the adhesive and get it out. As such, it's very easy to get frustrated and damage the battery and the other components around it, even if you're using the proper prying tools.
It's tempting to want to use heating to loosen the glue, but that can also prove to be extremely dangerous since damaging the Steam Deck battery can lead to it swelling and not fitting properly or, worse, catching fire later on. This made me hope that a newer version of the Steam Deck would make the battery easier to remove, but that didn't seem likely to happen in the near future.
Just earlier this year, Valve designer Lawrence Yang and engineer Pierre-Loup Griffais explained in an interview that Valve didn't have plans to release a new Steam Deck model any time soon. "A true next-gen Deck with a significant bump in horsepower wouldn't be for a few years" (thanks, Rock Paper Shotgun.) Fortunately for my battery desires, things are a-changin'. This new EU battery regulation will require Valve to start making a new version with a replaceable battery, at least.
As further information, the Council of the EU's regulation on new batteries and waste batteries makes it so any company hoping to sell devices in the EU, including Valve, will have to make it possible for consumers to replace their own batteries in devices by 2027. The idea is that this regulation "aims to reduce environmental and social impacts" while also encouraging competition between battery manufacturers to produce more efficient batteries.
Of course, that means that Valve will need to start manufacturing new versions of the Steam Deck that come with intentionally replaceable batteries, thus removing the frustrating hassle we currently deal with. I expect this new Steam Deck to be much like what the Switch OLED was to the Nintendo Switch, where most of the components were exactly the same save for one or two semi-big changes. As Yang previously told us, the "next-gen Deck" likely won't release for another few years yet.
This regulation will require the same replacement battery rules for Nintendo Switch, ASUS ROG Ally, and virtually any other device with a battery as well since it applies to "all waste portable batteries, electric vehicle batteries, industrial batteries, starting, lightning and ignition (SLI) batteries (used mostly for vehicles and machinery) and batteries for light means of transport (e.g. electric bikes, e-mopeds, e-scooters)."
Now, it's possible that Valve will only make this change to Steam Deck units headed to EU markets. However, I'd say it's more likely that the company will just make the full switch to all of its devices, including those sold in the US. If so, it's more than likely that more third-party sellers will start producing batteries for the Steam Deck, given that many retailers already eagerly sell Steam Deck accessories.
Some of these third-party Steam Deck batteries might even be far more powerful than what Valve makes itself, which is a happy thought, indeed. If nothing else, Valve itself will be required to produce replacement batteries, which will help us Steam Deck fans keep fresh batteries in our beloved handhelds so they continue to work for the longest stretches possible.
I'd happily buy batteries for my Steam Deck
One thing is certain. I will definitely be swapping out my current Steam Deck for a new replaceable battery one if they become available here. It might be costly, but choosing a more powerful battery to replace the default one gives me more control and allows me to determine how long the system will last.
Considering that Valve needs to meet the new EU battery regulation by 2027, the company will have to get started on making plans for the newer handheld version very soon if they haven't already. Don't you worry. If we at Windows Central hear anything about that, we'll be sure to report on it right away.
Get the Windows Central Newsletter
All the latest news, reviews, and guides for Windows and Xbox diehards.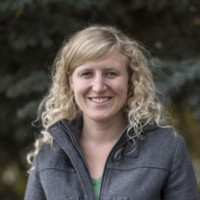 Self-professed gaming geek, Rebecca Spear, is one of Windows Central's gaming editors with a focus on Xbox and PC gaming. When she isn't checking out the latest games on Xbox Game Pass, PC, or Steam Deck; she can be found digital drawing with a Wacom tablet. She's written thousands of game guides, previews, features, and hardware reviews over the last few years. If you need information about anything gaming related, her articles can help you out. She also loves testing game accessories and any new tech on the market.