10 best Pokemon games for Xbox Series X|S, Windows PC, and Steam Deck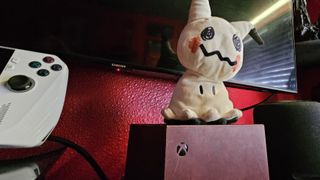 (Image credit: Windows Central | Jez Corden)
Pokemon is one of, if not the best-selling game series of all time, with almost 40 main games, which, when you think about it, is quite a feat. It can be easy to feel like you're missing out if you don't have a Nintendo Switch, but not to worry, plenty of games on both Xbox and PC offer a similar, if not the same, experience. You have just got to know where to look.
Luckily for you, we are here with the top 10 best Pokemon-like titles for Xbox Series X|S consoles, your Steam Deck, or your Windows gaming PCs. We have got you covered with all your monster-catching needs. So please don't go anywhere; let's get into it!
Cassette Beasts (Xbox, PC)
Released this year for both Xbox and PC, Cassette Beasts brings one of the the closest experiences to Pokémon you'll find on this list. But, don't think that it is a clone because it offers so many unique takes to make an already perfected formula even more perfect.
One of those takes? Players can fuse any two monster forms to create a unique mixture of the two. In doing this, there are more than 14,000 different combinations across 120 monsters that you can make. That will keep you busy for a while.
Cassette Beasts is utterly charming, with a gorgeous art style, a fantastic battling system, and the mechanic of fusing your monsters. Don't sleep on this one. Old-school Pokémon fans will adore it.
TemTem (Xbox, PC)
TemTem is what Pokémon could be if it made a massive multiplayer-type game. Yep, you read that right. TemTem is a massively multiplayer creature-collection adventure, and it is fantastic.
With a story campaign, the ability to customize yourself and your very own house, and catch and tame various adorable monsters -- TemTem has it all.
Play it in its entirety with a friend or completely alone. The choice is yours. What will you choose?
Bugsnax (Xbox, PC)
Okay, this is definitely the most bizarre of the games on the list and doesn't play like a traditional Pokémon game, but hear me out.
Having originally released solely on the PlayStation 5, Bugsnax eventually made its way to Xbox and PC, and honestly, it got mixed reviews when it first released. It may be too strange.
Set on Snaktooth Island, home of various half-bug, half-snack creatures, Bugsnax puts you in the shoes of a budding journalist looking for a missing person.
Bugsnax is packed full of dark humor and cringe jokes, but for players who like monster-collecting, then you can do it with the promise of a good story too! Catch a wide range of whacky food-like creatures, and discover what really happened to Lizbert!
Ooblets (Xbox, PC)
This one is a mixed bag of genres, but it's good. Ooblets is part life simulation, part creature-collecting, and part card game. These three things on paper may not mesh well, but it certainly provides an entertaining experience.
Playing out like a mixture between Stardew Valley and Pokémon, Ooblets sees players completing specific objectives to catch various Ooblets who will follow you wherever you go. Sadly, there isn't much of a variety of Ooblets that you can get, but it's cool nonetheless.
The best part, though? Battling on Ooblets is most definitely different from what you're expecting. Instead of choosing moves and kicking butt, you partake in a dance-off. Use various cards to perform specific actions and become the best dancer in town.
Think you can keep up?
Coromon (Xbox, PC)
Coromon is the most retro-looking game on this list, and it is very reminiscent of old-school Pokémon games and is the one that stays most true to the original battle format.
Find, collect, train, and evolve over 100 creatures with various elemental skills and find the best team for you while traversing the Velua region. Coromon even does something that Pokémon does not, allowing you to choose your preferred difficulty level.
Coromon really captures the essence and feel of Pokémon, and it does so without being an exact copy and allowing slight changes that alter the experience positively. Try this one out.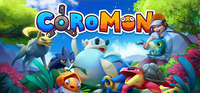 Coromon
A modern take on the classic monster-taming genre, Coromon will see you tame Coromon and explore a vast world filled with thrilling turn-based battles and brain-twisting puzzles.
Buy at: Steam
Monster Crown (Xbox, PC)
Monster Crown is a game designed with old-school Pokémon fans who are now adults in mind due to its darker and more adult themes. You will see from the images that the game's art style is much darker and less vibrant.
There are more than 200 monsters to collect, grow, evolve, explore a vast area, and meet a wide range of exciting characters. We love its character design and general aesthetic; it takes us back to the good old days of gaming.
You are even able to trade and battle online. What's not to love?
Nexomon (Xbox, PC)
Not one, but two great Pokémon-like games to play here; Nexomon and its sequel, Nexomon: Extinction, are both fantastic games that offer much more than the usual Pokemon experience.
Trap, tame, and train more than 600 different Nexomon from nine elemental types. All of these have their own move sets and evolve forms to create the perfect team for your play style.
With a beautiful art style that reminds me of The Legend of Zelda toon franchise, players will explore a vast and vibrant open world from freezing tundra and arid desert to dense forest and gorgeous beaches.
Don't sleep on these.
Slime Rancher (Xbox, PC)
Not too dissimilar from the traditional Pokémon RPG gameplay, Slime Rancher sees players take the role of Beatrix LeBeau, a young rancher attempting to make her living wrangling slimes.
Your objective is relatively simple; you must gather and collect different kinds of slimes found worldwide and keep them happy in pens on your ranch. Keeping them happy will allow them to drop 'plorts,' which is the game's currency, but each type of slime will have its own plort value.
Here's where it gets interesting, though, slimes will grow and evolve over time, and mixing varying slimes together will cause them to turn into a unique slime. Some good, some bad.
Upgrade your ranch, and get the best slimes in the universe. You can do it.
Siralim 3 (Xbox, PC)
This one is for the retro gamers who still love to cling to the old-school generation of gaming. Siralim 3 is a reasonably low-budget game, but that doesn't mean it isn't good, or fun, for that matter.
This one has a vast amount of content and classes itself as the 'deepest monster-catching RPG in existence'; quite a statement, but it could be true.
Collect and breed over 700 (700?!) creatures to battle for you in randomly generated dungeons and create spell gems and artifacts for your monsters to hold for bonuses during battle.
With no level cap in sight too, this one could keep you occupied for hundreds of hours to come.
Inscryption (Xbox, PC)
When you first see this one, you might not believe it belongs on this list, but hear me out. Inscryption starts as a roguelike deckbuilding game (we know there are some Pokémon Trading Card Game fans here), but if you stick with it, it soon turns into much more.
You will soon be embarking on a dark adventure, collecting cards and completing quests in a very reminiscent setting of early Pokemon games. You can't go wrong with Inscryption.
Gotta play 'em all!
There we have it. Our list of some of the best Pokémon-like games you can get on Xbox and PC. If you enjoyed this list, remember to check out some of our other great articles, like our 22 upcoming Xbox Indie gems list and our forthcoming Xbox Game Pass list, and let us know if there are any Pokemon-likes missing from our list in the comments!
Get the Windows Central Newsletter
All the latest news, reviews, and guides for Windows and Xbox diehards.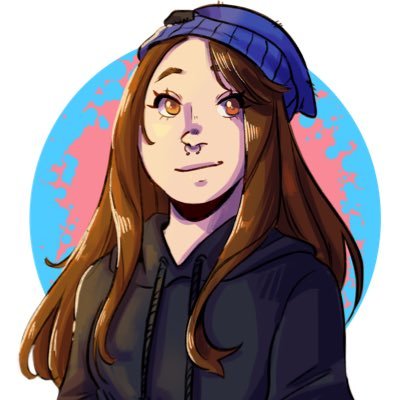 Chelly is a part-time writer. She loves all things gaming, building LEGO and spending an inappropriate amount of money on silly things she can't afford. Some of her favourite games are Monster Hunter, Borderlands and Pokemon. When she's not writing, she's probably adding another game to her ever-growing backlog.