7 reasons why Xbox fans should be excited for Final Fantasy 14's (FFXIV) release
Don't overlook this critically acclaimed MMO when it comes to Xbox in 2024.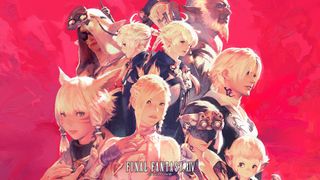 (Image credit: Square Enix)
During the Final Fantasy XIV Fan Festival last week, Game Director Naoki Yoshida and Microsoft Gaming CEO Phil Spencer made a shocking announcement: after a full decade since the release of FFXIV: A Realm Reborn, the critically acclaimed PC and PlayStation MMO is finally coming to Xbox Series X|S. Specifically, players can expect to a Spring 2024 release, with an open beta coming when Patch 6.5 goes live in January. The Xbox version of the game will support 4K and improved load times, full crossplay with players on other platforms, and cross-progression and shared subscription time (provided you're linking to the same Square Enix account everywhere you play).
It's incredible news for JRPG and MMO fans alike, and as someone who's fallen in love with the game recently on PC, I can confidently say that FFXIV should be at the top of your most-anticipated games list. Here are seven reasons why you should be excited for the arrival of the title on Xbox consoles.
1. The community is incredible
Since I started playing FFXIV in late June, the thing that's stuck out the most to me is how incredibly kind and supportive the game's community is. Within hours of the start of my journey in Eorzea, over a dozen players had already reached out to welcome me to the experience and give helpful tips, useful early-game items, and large sums of "gil" — FFXIV's in-game currency. Many experienced adventurers have approached with friendly suggestions and offers to help with group content, too, no doubt noticing the green bud symbol next to my name that indicates I'm a "sprout."
I've had some rough times with MMO communities in the past, so my time spent with FFXIV's has been quite touching. And based on what I've been able to glean from other players, positive experiences like the ones I've had are the norm. Overall, you can look forward to being part of a welcoming, supportive, and inclusionary community.
2. It's very easy to learn
Some MMOs can be challenging to learn due to the complexity of their gameplay systems, but I've had very little difficulty picking up and playing FFXIV. Its hotbar-based, rotation-focused combat takes some getting used to, but the game starts off very simple so you can learn the ropes in a stress-free environment before things ramp up. Similarly, important questing mechanics and other systems such as gear customization are clearly explained as you progress, which has ensured that I never feel lost or unsure of how to do something.
Obviously things will get more complicated as you unlock activities like raids, but at that point, you'll likely be very comfortable with the game's core design and systems. And don't forget, you can always ask other players about something if you're confused!
3. You can play every Job on one character
Something I generally dislike in MMOs is when you're forced to make multiple characters just to try out different roles and classes. This takes a ton of time to do, and it's often pretty tedious to play through the same quests over and over again. FFXIV solves this problem by allowing you to play as every Job in the game on a single character, and even speeds up your progression while you're leveling up new Jobs with XP boosts. These boosts start off extremely strong and gradually get weaker as you approach the level of your highest-level Job, making them a fantastic catch-up mechanic.
Switching between Jobs couldn't be simpler, as all you have to do is swap out your character's equipped Soul Crystal for a different one after earning them from your Job quests. FFXIV also allows you to create custom gear set loadouts for each of your Jobs that you can swap between with the press of a button.
4. It plays great on controller
Xbox players will be happy to learn that all of FFXIV is incredibly intuitive to play on controller, especially if you make tweaks suggested in community guides like this one. This stems from the fact that the A Realm Reborn relaunch of the game was built for PS4 as well as PC, and as such, Square Enix made sure that the gamepad controls were quite robust.
Unfortunately, you won't be able to chat with other players well with a controller, but you can connect a cheap USB keyboard to your Xbox and talk with folks that way (or use a wireless one). You can also choose from multiple different pre-written responses with the Auto-Translate function, which will send other players the message you selected and translate it into their native language if necessary.
5. The award-winning story
If you're looking for a good story, FFXIV is the MMO for you (this is Final Fantasy, after all). The base A Realm Reborn experience starts off pretty slow and is a bit of a slog, but once you get through the game's first 35-40 levels or so, things start picking up fast. At level 50-60, you'll reach the Heavensward DLC, and from there on out the writing is widely considered to be some of the best in all of gaming.
No spoilers here, of course, but you can count on tons of rich storylines and deep character arcs supported by plenty of fascinating pieces of lore and worldbuilding. For many FFXIV players, the quality of the writing is worth the price of admission alone. The latest expansion, FFXIV: Endwalker, even received an Excellence in Narrative Award at the 2022 SXSW Gaming Awards.
6. A vibrant roleplaying scene
Image 1 of 3
If roleplaying is your thing, you'll have no problem finding like-minded players to chat with in Eorzea. There are multiple social hubs where folks like to hang out and meet new people — most players advertise quick details about their character and what they're interested in with a customizable Adventurer Plate — and many people that own plots of land in housing areas choose to create venues for roleplaying in settings like bars, nightclubs, restaurants, cafés, inns, and more.
For example, one place I've frequented since I began playing FFXIV is The Moirai, a popular nightclub that's open every Saturday night from 10 p.m. to 1 a.m. ET. The staff are incredibly friendly and fun to roleplay with, and whether you want to get down on the dance floor or just mingle with other guests, it's a great place to be (shoutout to the Moirai community for helping to get the screenshots above, they're the best). You can find plenty of venues like this throughout FFXIV's different Data Centers and Worlds, and sites like FFXIVVenues and FFXIV RP Event Calendar make it easy to keep track of what, where, and when things are going on every day.
Ultimately, roleplay in FFXIV is a fantastic way to make new friends, so if it sounds like something you'd be interested in, don't hesitate to give it a shot once the game is out on Xbox.
7. There's no FOMO
Lastly, FFXIV is widely renowned for its lack of FOMO, or the Fear of Missing Out. Many MMOs introduce lots of limited-time content and rewards in an effort to encourage tons of consistent playtime, but for many, this approach leads to stressful pressure and burnout. Aside from the occasional seasonal event with a handful of cosmetic rewards, FFXIV does not do this, which makes it more conducive to casual playstyles.
You can grind it hardcore if you'd like to, of course, but you don't have to worry about missing out on things if you decide to take a break. And in an age where more and more games are pushing players towards the live service treadmill, that's quite the breath of fresh air.
Eorzea awaits, Warrior of Light
The arrival of FFXIV on Xbox is something that many gamers thought would never happen, so the fact that it's less than a year away is incredibly exciting. During the upcoming open beta, I highly recommend giving the game a shot, even if you don't typically play JRPGs or MMOs.
The game's community is absolutely wonderful, and the game as a whole is extremely beginner-friendly and easy to pick up. There are no restrictions on what or how you can play the game with your character, and it's arguably the best MMO on the market in terms of controller support. The excellent gameplay is accompanied by a phenomenal story and lots of fun opportunities for roleplaying, and everything can be experienced at a pace that you're comfortable with.
Final Fantasy XIV: A Realm Reborn is currently available on Windows PC, PS4, and PS5, with the Xbox version coming in Spring 2024. It's one of the best PC games, and notably, the Complete Edition includes all of its DLC and a 30 days of playtime for $60. This makes it the best way to jump in and get access to its full content suite.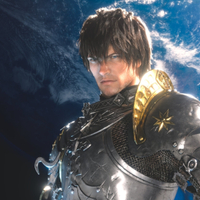 Final Fantasy XIV Online: Complete Edition
This edition of Square Enix's beloved MMORPG includes every expansion and 30 days of playtime for $60. For those looking to jump in and get access to everything, it's the best option.
See at: GMG (FFXIV Client)
Get the Windows Central Newsletter
All the latest news, reviews, and guides for Windows and Xbox diehards.
Brendan Lowry is a Windows Central writer and Oakland University graduate with a burning passion for video games, of which he's been an avid fan since childhood. You'll find him doing reviews, editorials, and general coverage on everything Xbox and PC. Follow him on Twitter.