It's time to admit that Microsoft was right about the Xbox Series S — here's why
8K UUHD with path tracing at 5000 FPS is great, but what if you only have $300?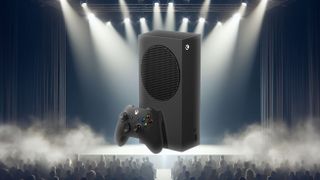 (Image credit: Windows Central | Bing Image Creator )
The Xbox Series S has been a bit of a controversial topic since its inception. Designed for maximum affordability, the $300 RRP "next-gen" Xbox console has often been blamed for various things. Even I have speculated that some games might have skipped the Xbox platform entirely owing to developers building games for the PS5 first and then not wanting (or affording) to optimize the game for the weaker Xbox Series S. Others have suggested the Xbox Series S is "holding gaming back" by forcing developers to account for its system requirements. For sure, there have been plenty of headlines over the past three years borne of developers commenting on the difficulty of working with the system.
It all came to a head this past summer when Baldur's Gate 3 developer Larian Studios candidly noted that it was having trouble porting the game to Xbox Series X|S. Larian couldn't reconcile Baldur's Gate 3's couch co-op, Microsoft's feature parity clause, and the Xbox Series S spec sheet. The episode led to a rightful correcting of Xbox policies, allowing for developers to be a little more flexible with how they optimize and target the Xbox Series S. Still, it was a sore point for Xbox fans initially. It seemed customers were destined to miss out on yet another game that could've easily counted itself among the best Xbox games of 2023.
Publishers in particular are quite secretive about the reasons why games might skip a console, and speculation is often used to fill the gap instead. I've gone back and forth with myself over the Xbox Series S, and whether or not it was the correct strategy for Microsoft. I think in the end, some of my conclusions were wrong. Here's why I now think the two-SKU platform was the correct one for Xbox, and one that I hope Microsoft will continue exploring going forward.
Xbox Series S and Steam Deck are incentivizing optimization, and getting results
Our Top Gaming Recommendations
After the Xbox Series X launch, I found myself temporarily stranded owing to pandemic lockdown rules, and was unable to travel back to my home where my Xbox Series X lived. While I waited for the world to reorganize itself, I picked up an Xbox Series S partially out of curiosity, but primarily because the Xbox Series X was totally sold out in Germany at the time.
The Xbox Series X is the most powerful video game console in the world on paper, and is designed to power 4K resolution experiences on compatible TV sets. It is also $500, however, which is not a traditional video game console price point. Everything has gotten more expensive in recent years, yet still, Microsoft sought to offer a $300 price point in the form of the 1080p-targeting Xbox Series S. The Xbox Series S has a few compromises to get it down to that price point, including the removal of a disc drive alongside less RAM. Still, it matches the Xbox Series X on speed, and is often capable of hitting 60 FPS across a variety of games, at least generally speaking.
I distinctly remember being disappointed by the fact Chivalry 2 couldn't hit 60 FPS on the Xbox Series S. This is a melee-oriented fighting game that practically begs to be 60 FPS, but the Xbox Series S didn't seem capable of it at the time. However, eventually, the developers did manage to squeeze 60 FPS into the thing, quite impressively. There are a few other success stories about Xbox Series S optimization, but perhaps more recently was this one below, shared by none other than Larian Studios of Baldur's Gate 3 fame.
Baldur's Gate 3 developers found a 34% VRAM optimization while developing the Xbox Series S port.This could directly benefit performance for the PC, Series X, and PS5 versions as well.https://t.co/WkMb8SRC4N pic.twitter.com/dSDN8cvel3November 10, 2023
A little while ago, I wrote a critique about the state of Microsoft's Xbox hardware lineup. I opined that it would only get more difficult for developers to optimize for the Xbox Series S as we get further into the generation, as developers increasingly build games for PlayStation 5 and high-end PC hardware first, with the Xbox Series S as an afterthought. There are a few key factors I overlooked, however.
Developers that ship on Xbox Series X also have to ship on Xbox Series S, per Microsoft's policy, as we established. Armed with this incentive, Larian was able to discover a huge optimization boost while exploring porting the game from PC to Xbox Series S. A boost of 34% is incredibly impressive, and not only for the Xbox Series S, but other platforms as well. It's in those other platforms on the low-end that are potentially going to further help incentivize Xbox Series S optimizations down the line, as a byproduct.
I played a ton of Baldur's Gate 3 on the Steam Deck over the summer, and it was a bit rough initially. Eventually, I got my hands on the far more powerful ASUS ROG Ally PC handheld. Even with boosted hardware, the ASUS ROG Ally is a little notorious for VRAM bottlenecks, though, when games haven't made particular considerations.
You can manually adjust the VRAM on the ASUS ROG Ally to give yourself boosted performance, but it doesn't always work out. Diablo 4 can be a little rough on the ASUS ROG Ally, owing to VRAM utilization, but things have gradually improved. Why is that? Well, Diablo 4 is on Steam now, and has joined the Steam Deck verified program. While it is a different platform, the Steam Deck has similar hardware constraints to the Xbox Series S. Its increasing popularity may make developers reconsider their optimization investments as a result.
PC game optimization has been a fraught debate over the past year, with various games launching with aggressive minimum recommended specs, designed for the high-end first with optimizations as an afterthought. People panicked at the Alan Wake 2 minimum recommended specs, but it turns out that the game is actually fairly well-optimized even on the lower end. It also runs impressively well on the Xbox Series S, despite its next-level atmospherics and environmental detail. The above analysis we shot was also before further optimizations Remedy has made since publishing.
The fact remains that the vast majority of the world still plays on older, or cheaper systems. The high-profile discussion of the Xbox Series S over the past summer seems to have resulted in evidence that it can produce next-gen results at a reduced resolution.
Perhaps the primary issue was one of inflexibility on Microsoft's part — flexibility Larian has now won, hopefully for other developers as well. Larian won't have to include couch co-op in Baldur's Gate 3 at launch on the Xbox Series S, which is in line with the fact it's disabled by default on the Steam Deck. Rendering the same game twice with two separate cameras is an intensive feat, and partially why couch co-op in these types of games is becoming a rarity. With Microsoft now offering developers more flexibility on how games ship on the Xbox Series X|S platform, hopefully, issues like the one we saw with Baldur's Gate 3 over the summer will be an exception.
A more accessible entry point for gamers, and Microsoft
Valve announced the new Steam Deck OLED yesterday, and it remains incredibly affordable. On the lower end, you can grab a Steam Deck for a fair bit less than an Xbox Series X, and gain portability on top. Valve's little machine is an incredibly impressive feat of engineering but also demands that developers reconsider their approaches to building games. The handheld gaming PC space is very early days right now, but it's doubtless poised to grow exponentially in the coming years. These aren't full-blown desktop gaming PCs, they demand careful optimization to be utilized properly, much like the Xbox Series S.
The Steam Deck might be affordable, but the Lenovo Legion Go and ASUS ROG Ally are significantly more expensive and may adopt more of a niche market. The Xbox Series S is also incredibly affordable, and will likely get some generous discounts as we head into Black Friday 2023. For reasons unknown, Microsoft wasn't able to acquire the stock levels Sony acquired for the PlayStation 5 in the early days of the generation. Sourcing for the Xbox Series S seemed a lot more manageable for Microsoft, and its availability has kept Microsoft's install base at pace with PlayStation 5 in its primary markets. Without the Xbox Series S, Microsoft's current-gen console efforts would be in dire straits.
Microsoft may have solved the stock levels for the Xbox Series X largely in its key markets, but I think it's simply a good thing that Microsoft has a more affordable option available for those who have to make tighter financial decisions. Post-pandemic inflation has shifted prices of various daily essentials skyward, but the Xbox Series S price has stayed put at $300 in most territories. It's a shame, then, that Microsoft wasn't able to keep the price down in Brazil and some other nations, which have seen price increases for reasons unknown. Hopefully, Microsoft will revise these prices back down as soon as it can, because it is that affordability and volume that makes it a great play. The more gamers out there with Xbox Series S, Steam Deck, and other similarly-priced endpoints should further incentivize developers to seek deeper optimizations, while also creating a wider audience for their products.
Time to give the Xbox Series S its dues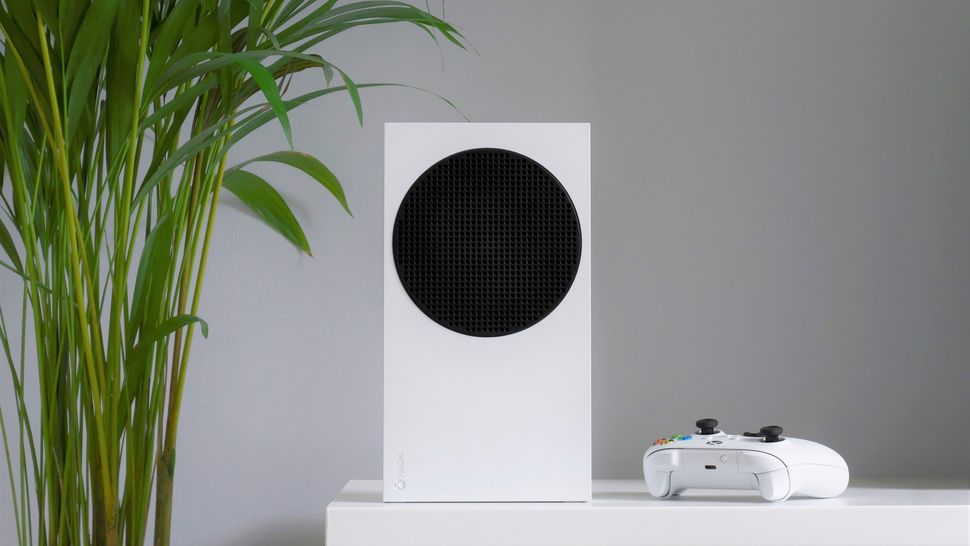 It's easy to blame the Xbox Series S for some of the issues we've seen Microsoft have throughout this generation. It is a development sink to have to consider an additional platform while targeting the Xbox line-up, but hopefully, it'll be an increasingly worthwhile one. Having a game optimized for lower-end hardware like the Xbox Series S or the Steam Deck will hopefully become far more lucrative in the coming years, if Microsoft can keep pace with availability, and perhaps explore new paradigms too.
Xbox Cloud Gaming might be on the back burner now, but I know for a fact Microsoft is deeply intrigued by handheld PC gaming. The future of gaming will be found in the flexibility to play wherever you want, however you want — but global internet speeds make cloud gaming too inconvenient. The dream of an Xbox Series S handheld could be fulfilled someday, and Microsoft would have hundreds of 1080p-optimized games ready to take advantage. 4K doesn't make a whole lot of sense when you're playing on a 7-inch screen, after all.
So, in closing, I humbly apologize to the Xbox Series S. I hail Larian and other developers whose technical wizardry remains ever-inspiring. And I implore Microsoft to continue supporting the affordable end of console gaming.
Get the Windows Central Newsletter
All the latest news, reviews, and guides for Windows and Xbox diehards.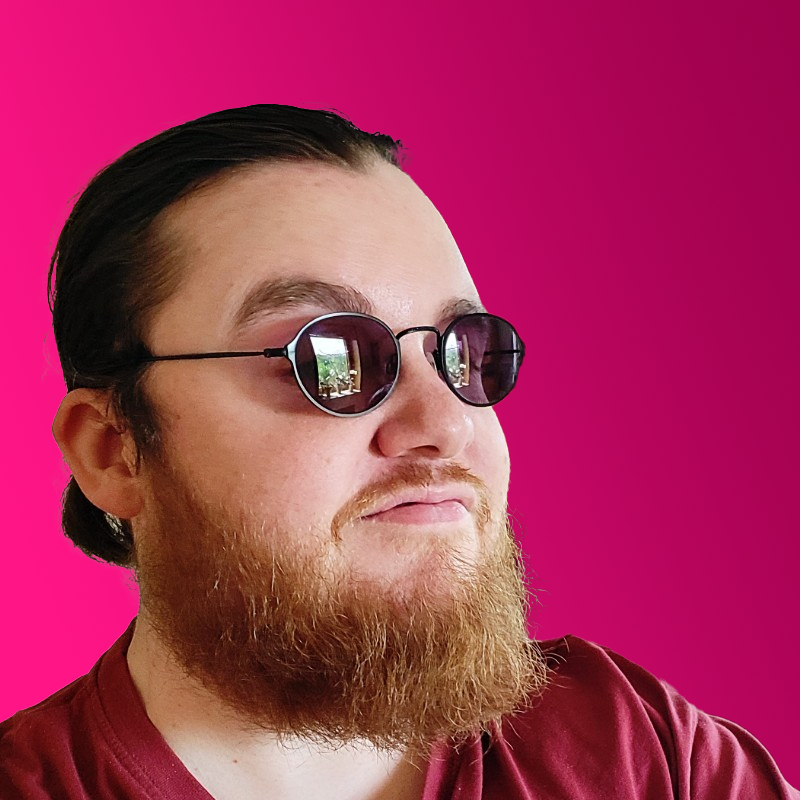 Jez Corden a Managing Editor at Windows Central, focusing primarily on all things Xbox and gaming. Jez is known for breaking exclusive news and analysis as relates to the Microsoft ecosystem while being powered by caffeine. Follow on Twitter @JezCorden and listen to his Xbox Two podcast, all about, you guessed it, Xbox!