How to snag a 50-inch 4K Fire TV for just $150 this Prime Day
Amazon is actually going to let people buy a 50-inch TV for this crazy price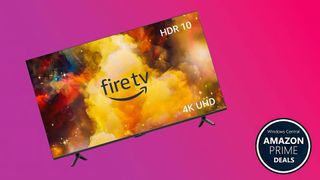 (Image credit: Future)
Amazon Big Deal Days are coming, and we're already getting a sneak peek on what deals will be available from October 10 to October 11. The best deals, as ever, are invite-only and at a limited amount, but this one is worth getting your lottery ticket for. Register now for an invite to purchase this incredible 50-inch 4K Alexa-powered Fire TV — for only $149.99.

Yep, it's a whopping 60% off and packed with features that will make it a great companion for your Xbox Series X or other console of choice. Less than $150 for 50 whole inches of real estate to play Starfield or Forza Motorsport. It's a tempting offer, and frankly, you'd be crazy not to try and get on this deal.
The Amazon Fire TV 50-inch Omni Series 4K UHD Smart TV is available at $226 off as part of an invite-only deal to select customers, so not everyone will secure this price, but if you want to be one of the few, you'll need to get signed up to Prime now.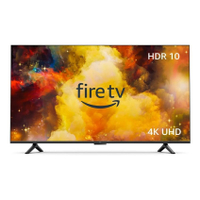 This TV is absolutely perfect for gaming, and 2023 has been a bumper year for big launches. If you already have an Xbox and Xbox Game Pass Ultimate, this will pair perfectly and give you a beautiful display for your games. The Fire TV supports vivid 4K Ultra HD, HDR 10, and HLG for a bright and vibrant picture.

You don't even need to use the remote; for ultimate laziness, this TV has a built-in microphone to find, launch, and control your apps. Relive the glory days of the Xbox Kinect through Alexa. Switch inputs and ask Alexa to show you the weather, sports scores, news headlines, and anything else you need. You can access many apps and streaming services with the Fire TV OS, including Prime Video, Netflix, Disney+, and more. You can also watch live TV and sports with subscriptions to Hulu + Live TV, Sling TV, and Youtube.

The one and only downside to this TV is it doesn't have Dolby Vision, that's reserved for the larger models. But at $149.99, it's still a steal.
The 50-inch Fire TV with Alexa has a powerful quad-core processor that ensures fast performance and smooth streaming. In game mode, reviews have measured it to have an input lag of just 2.6 milliseconds.
You can also hook up your Xbox console to one of the four HDMI inputs, one of which supports eARC for connecting soundbars or other audio gear. Don't forget too that Amazon Luna lets you stream games directly through your television from the cloud. If you're a gamer who wants to score some amazing deals on Prime Day, you'll need to have an Amazon Prime account before you can request an invite or buy anything else Prime Day related.
Don't worry. You can sign up for a free 30-day trial and cancel anytime. Then, you can request an invite for this insane offer by clicking the link above and hitting the "Request Invite" button below the price while logged into your Amazon account.
If you get lucky, you can buy one of these awesome TVs for only $149.99 on Prime Big Deal Days. We saw a very similar deal last Prime Day at $99 but for a 43-inch model, so you are getting incredible value with this deal for a 50-inch 4K unit. Good luck out there bargain hunters, and don't forget to check out our round up of all the early deals available right now.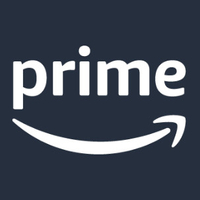 Amazon Prime: Free 30-day trial
Enjoy all the benefits of exclusive discounts during Amazon events, and cancel anytime. If you decide to stay, it's $14.99/month (plus tax) after the trial. Includes extra benefits like free games via Prime Gaming and more bonus content for subscribers.
Get the Windows Central Newsletter
All the latest news, reviews, and guides for Windows and Xbox diehards.
Jen is a News Writer for Windows Central, focused on all things gaming and Microsoft. Anything slaying monsters with magical weapons will get a thumbs up such as Dark Souls, Dragon Age, Diablo, and Monster Hunter. When not playing games, she'll be watching a horror or trash reality TV show, she hasn't decided which of those categories the Kardashians fit into. You can follow Jen on Twitter @Jenbox360 for more Diablo fangirling and general moaning about British weather.