This Halloween, try these 12 horror games you may have missed for PC and Steam Deck
October has rolled around again, and we're here to help you discover some scary games you may have missed.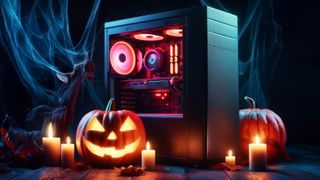 (Image credit: Windows Central)
Halloween! The month of October is finally here, and we all know what that means, don't we? That's right; it's the season of ghosts, ghouls, and everything that goes bump in the night! It is the time of the year when we all go pumpkin picking, watch movies that keep us awake at night, and settle in on those dark evenings playing something that will scare us silly. But what to play?
In this list, we will go through some of the best PC games for horror fans you may have missed on your gaming PC, Steam Deck, and beyond. You're welcome.
Conrad Stevenson's Paranormal P.I.
To kickstart this list, we have, perhaps, one of the lesser-known ghost-hunting games out there on Steam right now, but let me tell you, it's one you will regret not playing.
Unlike others in its field, Conrad Stevenson's Paranormal P.I. is a single-player experience, which is great for people who aren't really into the online multiplayer scene but still want to get in on the ghost-hunting action.
Made to be more of a realistic paranormal experience with a more slow-paced gameplay style, Conrad Stevenson's Paranormal P.I requires players to be patient and methodical in their approach, giving a more authentic feel to each investigation.
Taking the role of the fairly relaxed paranormal investigator, Conrad, players will use a range of real-life ghost-hunting equipment to assist clients in their supernatural endeavors. Gain evidence of the ghosts inhabiting each property and even assist in exorcising demon infestations – taking a relic to keep in your very own haunted museum (imagine the museum from The Conjuring).
Conrad Stevenson's Paranormal P.I. is a must-play for anyone looking to fill that ghost-hunting itch, but prepare to be spooked, as this one is pretty eerie.
MADiSON
This one is more for those who like an immersive first-person experience that makes you afraid to walk around any corner. With jump scares like there's no tomorrow, MADiSON sees you waking up in a locked room, your sister and mother have been massacred, and you're in possession of an instant camera – but when you begin using it, not all is as it seems.
Explore your surroundings, solve numerous puzzles, and ultimately, solve the mystery behind the evil entity that appears to have taken an interest in you. What does the ghost of an unholy murderer want with you? That's for you to find out.
Unfortunately for you, there's more than one entity here, and each of them has a disturbing past that all blends into the game's narrative, making this one of my favorite horror game experiences of all time. Scary? Check? Solid gameplay? Check. Good story? Double Check.
MADiSON is the perfect game to play this Halloween – be aware, though, this isn't for the faint of heart.
Killer Frequency
Killer Frequency is a more light-hearted experience than the previous games on this list, but it still has a place here as one of the most unique horror experiences I have played.
Set in the year 1987, players take the role of Forest Nash, a once big-time radio DJ who now is the host of The Scream, a late-night radio show in the small town of Gallows Creek, USA – and when we say small town, we mean like a one-person 911 operator small…
With a serial killer on the loose, the Sheriff dead, and a 911 operator down, Forest is now the go-to person for emergency calls – live on air. Continue to do your radio host duties while helping the townsfolk escape this nightmare via fast-paced, real-time decision-making and branching dialogues.
With an authentic radio station straight out of the 80s, use various equipment to perform your duties: cassette tapes to play ads, a record player, and vinyl's to choose what music to play and alter the sound settings to your liking.
Set as a horror comedy, Killer Frequency features a beautiful art style that still delivers a highly eerie atmosphere. Can you figure out who the killer is before it's too late?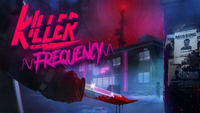 Killer Frequency
Radio host by night, 911 operator also by night. Take the role of Forest Nash and help save the town of Gallows Creek from the infamous serial killer, The Whistling Man.
Buy from: Xbox | Steam | Green Man Gaming
The Mortuary Assistant
More of a simulation horror experience, The Mortuary Assistant puts you in the shoes of Rebecca Owens, freshly graduated in mortuary sciences and new apprentice at River Fields Mortuary. This should be an exciting time for Rebecca, and for a while, it is. Until late one night, you are called into work to handle some embalming's alone. You quickly realize that all is not what it seems with the bodies in your care.
Players will perform various embalming tasks on several bodies while experiencing spooky goings-on. Put together the clues needed to figure out the demon haunting you and perform rituals to prevent them from completely taking over your body and soul.
This is a game designed to be replayed a number of times, each time allowing you to discover more about the story of Rebecca and the dark secret within River Fields itself.
Let's hope the pay is worth it.
At Dead of Night
One of the most unique games on this list, At Dead of Night blends live-action and graphics to immerse players into a horror experience you've not seen before.
Part horror game, part ghost hunt, and part horror film, At Dead of Night follows the story of Maya, a student traveling with her friends. Looking to stay at a remote hotel, Maya and her friends book in, but little do they know they're booking into the hotel from hell.
The hotel is run by a psychopath named Jimmy Hall, and Jimmy has many skeletons in his closet. After tying up Maya's friends and locking them in their rooms, Maya manages to escape Jimmy's clutches, but around every corner, he is hunting her – prowling room to room.
After finding a ghost voice receiver, Maya must reveal Jimmy's dark park by communicating with the dead around her while avoiding Jimmy's clutches. Can Maya escape the horror hotel and save her friends?
Visage
Similarly to that of MADiSON, Visage is a first-person psychological horror game. Still, unlike the former, this one is designed to be a slow-paced, atmospheric experience focusing on exploration and building tension slowly to create a more meaningful experience for players.
With multiple stories to play through, players will explore an ever-changing house where unspeakable things have happened: Family members murdered, suicides, insanity. Every room has its own story, and you must relive these awful memories to uncover the story the house is trying so desperately to tell.
With no combat system in sight, Visage relies on a run-and-hide technique to leave you in fear – but sometimes death is necessary to move forward. This is a game that deserves as many people to experience it as possible, but you're going to have nerves of steel to stick it out. Are you up to the challenge?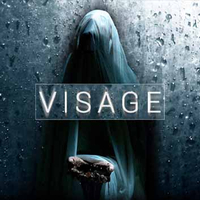 Visage
Explore this ever-changing house of horrors and discover the haunting going on and the stories of families before you in this first-person psychological horror.
Buy from: Xbox | GOG | Green Man Gaming
The Texas Chain Saw Massacre
One of the newer titles on this list, The Texas Chain Saw Massacre, is a third-person online horror game similar to that of Dead By Daylight, except in this one, you take the role of the notorious Slaughter family or that of their victims.
Playing as the family, you must use each character's unique abilities to stop the victims from escaping the grounds by any means necessary. Run around as Leatherface, revving your chainsaw as loud as possible to frighten your victims, or lay traps to capture them as the Hitchhiker.
As the victims, your only task is to escape the family's clutches that are hunting you. Use your wits and stay out of sight; find the tools you need to escape while staying as quiet as possible.
This game is a ton of fun to play with a group of friends and will keep you entertained for hours to come. What's more? It's available to play with Xbox Game Pass. Get downloading now!
Little Nightmares
One of the most wonderfully disturbing games on this list, Little Nightmares sees players take the role of Six, a young child looking to escape the Maw -- a dark and dreadful place filled with horrifying creatures looking to make you their next meal.
A combination of solving puzzles and sneaking past terrifyingly large creatures to get anywhere, Little Nightmares is the stuff of nightmares, but just like any game on this list, it's a frightfully good time.
As this is a side-scrolling platformer, both Little Nightmares games work brilliantly on the Steam Deck, and with the announcement that Little Nightmares 3 is on its way, it's the perfect time to experience these little horrors.
Demonologist
Now out of its early-access stage, Demonologist is a ghost-hunting game similar to Phasmophobia - with a few tricks up its sleeve. You and up to three friends can explore spooky locations, looking for evidence of what kind of ghostly presence is at play here.
Developed in Unreal Engine, this is the best-looking game of its genre in existence right now and it also features secrets in every map that make the gameplay very interesting. Do you see a word written on the wall? Say it outloud.
Although earning money in Demonologist is quite a chore, it can also be extremely rewarding as not only can you equip yourself with snazzy outfits and get-ups, but you can also purchase various safe houses and kit them out too. Did I mention you can own a Flamingo?
Why woudn't you want to find ghosts with your friends all from the comfort of your sofa, or your bed? Get on it!
Remnant II
Sequel to the equally fantastic Remnant: From the Ashes, Remnant II is a game for the souls-like veterans out there who like a little more of a challenge over story.
With a good mix of ranged and melee combat, players can choose specific gear that suits their play style to defeat the horrors that await them. With multiple worlds to explore, inhabited by various mythical and deadly creatures alike, this game has almost endless replayability.
Loot, craft, and kill your way to victory. Although this may not be your typical horror game, it's still a worthy mention on this list, and it may not be verified for Steam Deck users just yet, but we're hoping it will be soon enough.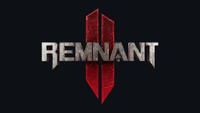 Remnant II
Defeat deadly creatures and god-like bosses, fully equipped with a range of weapons chosen to suit your play style, solo or co-op, in this terrifying souls-like adventure.
Buy from: Xbox | Green Man Gaming
Barotrauma
Barotrauma is a survival simulator where you and 16 players must work together to pilot a submarine and explore the ocean of Jupiter's moon for resources to keep the last remnants of mankind alive. Each member of your crew is assigned to keep an eye on key components of your ship to make sure you don't sink and fend off hostile lifeforms.
Along the way, you will encounter factions living on Jupiter who will either offer you aid in exchange for a favor or become your enemies if your goals oppose theirs. Some will even tempt your crew members to betray you for monetary gain.
However, potential traitors, ship maintenance, and alien invaders will be the least of your worries. As you venture deeper into the abyss, you will encounter strange phenomena and horrifying monstrosities that can swallow your ship whole...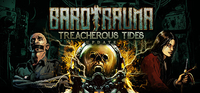 Barotrauma
Gather together a crew and dive into the depths of Jupiter's moon to save humanity in Barotrauma. Maintain the stability of your submarine, fight or flee from disgusting alien monsters, and discover terrifying secrets that were never meant to be uncovered.
Buy from: Green Man Gaming
Amnesia: The Bunker
The award-winning Amnesia returns to terrify a new generation of players with Amnesia: The Bunker. You play as Henri Clément, a French soldier who one day wakes up to find himself trapped inside an abandoned WW1 bunker, with no memory of how he got there or why he's there.
Armed with a gun with only one bullet and a flashlight, you must help Henri explore the decrepit halls of this bunker to find out why he's here, and more importantly, how to get out. You will have to be quick, however, as there is a mysterious and horrific beast hunting you down with the express intention of murdering you.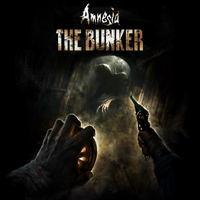 Amnesia: The Bunker
Escape the confines of a WW1 and uncover its dark secrets in Amnesia: The Bunker. Explore the decrepit hallways for supplies, use your wits to solve diabolical puzzles, and flee for your life as otherworldly creatures are stalking you.
Buy from: Xbox
What are your favorite horror games?
There's our list of some of the best hidden horror games you can find for Steam Deck and PC! What are some of your favorite horror games of all time? What is your go-to game to scare the daylight out of you? Let us know!
Get the Windows Central Newsletter
All the latest news, reviews, and guides for Windows and Xbox diehards.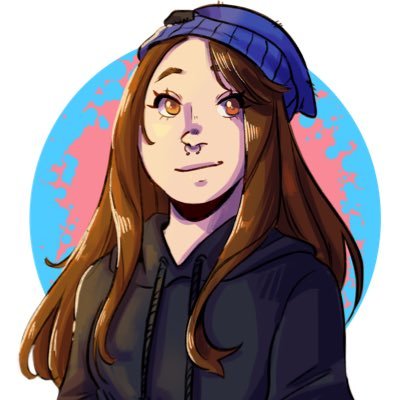 Chelly is a part-time writer. She loves all things gaming, building LEGO and spending an inappropriate amount of money on silly things she can't afford. Some of her favourite games are Monster Hunter, Borderlands and Pokemon. When she's not writing, she's probably adding another game to her ever-growing backlog.