Xbox created 4 limited edition pizza-scented controllers — and you could win one
If your gaming sessions do not smell enough like pizza, Xbox's new TMNT themed controller can help.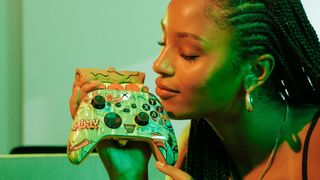 (Image credit: Xbox)
What you need to know
Microsoft has announced 4 new controllers in collaboration Paramount Pictures to celebrate TMNT: Mutant Mayhem.
The limited edition controllers are themed around each of the turtles and feature a pizza-shaped scent diffuser attachment.
The controllers are not available to buy, but you can possibly win one via Twitter.
TMNT will also be joining the Minecraft universe in new DLC for Minecraft: Bedrock Edition on August 3.
---
If you've ever been kicked back on your couch playing Teenage Mutant Ninja Turtles: Shredder's Revenge via Xbox Game Pass and thought "man, what this room could use is the smell of pizza" then wow, does Microsoft have a controller for you. Xbox and Paramount Pictures have teamed up to bring the world its very first pizza-scented controller to celebrate the upcoming release of Teenage Mutant Ninja Turtles: Mutant Mayhem.
The new Xbox controller features 4 different variations, each one themed around the weapons and signature colors of everybody's favorite turtle brothers: Leonardo, Raphael, Donatello, and Michelangelo. In addition to the signature style, the controllers also include a scent diffuser designed to look like a classic slice of New York pizza that can be attached to the back of the controller.
Fans in NYC can visit the Xbox Gaming Lounge at the Microsoft Experience Center on Fifth Avenue from 4-7pm ET on August 2 to see the pizza-scented controllers in person, but at this time they won't be available for retail. Currently the only way to get your hands on one of these greasy goodies is via a retweet giveaway on the official Xbox Game Pass Twitter account. To be eligible you must follow Xbox Game Pass on Twitter and retweet the designated tweet with the hashtag #XboxTMNTMoviesweepstakes. The giveaway will span from July 24 to August 13.
4 winners will be picked to receive the following prize packages:
1 TMNT custom Xbox controller (Leonardo, Raphael, Donatello, or Michaelangelo)
A digital code for 3 months of Xbox Game Pass Ultimate
A bottle of customized pizza-scent liquid fragrance
Custom controllers aren't the end of the collaboration between Xbox and Paramount as the Turtle brothers are making their way to Minecraft, as well. Beginning August 3, a brand new Teenage Mutant Ninja Turtles DLC will be available in Minecraft: Bedrock Edition and can be downloaded from the Minecraft Marketplace. This new DLC allows you to play as any of the four Turtles, choosing from 20 different TMNT skins as you explore the Turtle Lair and New York City, taking out the likes of Leatherhead and Krang as you try to stop Shredder.
Windows Central's Take
I'm unapologetically opposed to game crossovers, but I tend to be a little more lenient when it comes to things like custom consoles and controllers. Still, I think this controller announcement has left me with more questions than answers.
How does the diffuser work? Diffusers typically get pretty warm when they're, you know, diffusing. Is there a risk of burn from the diffuser being attached to the back of the controller? Does it drain the controller's batteries? What happens when you run out of the lone bottle of pizza-scent? Then it's just a regular TMNT controller and no longer the first pizza-scented one?
Silly questions aside, the controllers look stunning and it's a shame that Microsoft so often releases these limited-edition controllers tied to other popular franchises and then locks them away with artificial scarcity. Even without the scent diffuser gimmick there is certainly a large enough market willing to throw their hard-earned cash at TMNT controllers (It's me — I'm the market.) Deep down I'm certain that licensing is why these aren't being released on a wider scale, but it would still be nice to see more custom controllers get the retail treatment.

Until then, I guess I'll go back to being one of only 3 people who actually want those Redfall controllers.
Get the Windows Central Newsletter
All the latest news, reviews, and guides for Windows and Xbox diehards.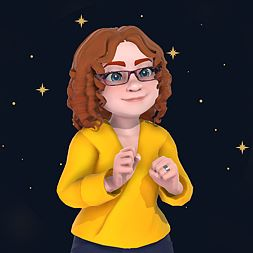 Cole is the resident Call of Duty know-it-all and indie game enthusiast for Windows Central. She's a lifelong artist with two decades of experience in digital painting, and she will happily talk your ear off about budget pen displays.