Xbox launch not one, but TWO new Elite Series 2 core controllers
Turn up the heat, or embrace a cool blue hue.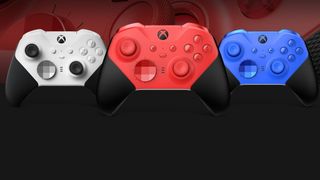 (Image credit: Xbox)
What you need to know
The Xbox Elite Wireless Controller Series 2 Core now comes in Red and Blue.
The controller is available for pre-order directly from Xbox and retails at $139.99.
You can pre-order today for delivery on April 11 2023.
---
Not content with releasing the Xbox Velocity Green controller earlier this month, Xbox are treating us to more controllers, and this time for the Elite range. The Elite Wireless Controller Series 2 Core which until now has only come in White, has today got a fiery red and cool blue edition added to the range.
INCOMING! New controllers! Which color will come out on top? ❤️💙Pre-order the Xbox Elite Series 2 Core in red or blue: https://t.co/nL19fNJ1gm pic.twitter.com/rBEgNIgD38March 28, 2023
The two controllers are available for pre-order NOW and will be delivered from April 11, directly via the Xbox website. The accompanying advert to their release pits the controllers against each other in a battle for supremacy. Will you choose Red or Blue? Fire or Ice?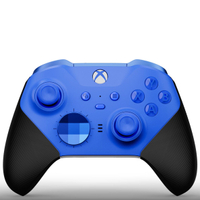 While it's long been possible to create and customize an Elite Series 2 controller over at the Design Lab, these are considerably more expensive as come with the paddles and extra components, as well as the added cost of choosing your design. More colors being added to the Core range means a cheaper way to get hold of a controller in your style.
Like the Xbox Series 2 Elite Wireless controller, the Elite Core has adjustable tension thumbsticks, rubberized grips, and various pro-components under the bonnet. The main difference between the two is that the Core does not include the four rear paddles, the alternative D-pad, and the case and charging dock. Those extra components can be purchased separately if you wish, but buying without makes the price a lot more palatable. Now to sweeten the deal we get two new colors to choose from.
When used wirelessly and without a headset, the Elite Core 2 has an incredible battery life of 40 hours, you can check out our full review of the controller to compare the pros and cons. The controllers are compatible with Xbox Series X|S and One consoles, Windows PC and mobile devices if you're partial to some mobile cloud gaming. Will you be picking up one of these hot (or cool) new accessories?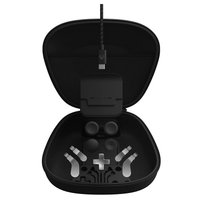 Xbox controller deals: Amazon | Razer | Dell | Best Buy | Walmart
Get the Windows Central Newsletter
All the latest news, reviews, and guides for Windows and Xbox diehards.
Jen is a News Writer for Windows Central, focused on all things gaming and Microsoft. Anything slaying monsters with magical weapons will get a thumbs up such as Dark Souls, Dragon Age, Diablo, and Monster Hunter. When not playing games, she'll be watching a horror or trash reality TV show, she hasn't decided which of those categories the Kardashians fit into. You can follow Jen on Twitter @Jenbox360 for more Diablo fangirling and general moaning about British weather.