Get 3 months of Xbox Game Pass Ultimate for $15 at Best Buy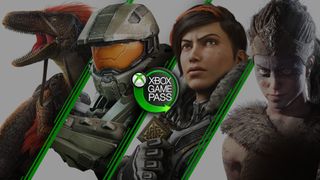 (Image credit: Microsoft)
What you need to know
Xbox Game Pass Ultimate was previously only available to Xbox Insiders.
You can purchase three months for $15 through Best Buy right now.
After that you'll be charged $15 a month through Microsoft.
Just go to Best Buy

(opens in new tab)

and pick it up.
Xbox Game Pass Ultimate combines Xbox Game Pass for consoles, Xbox Game Pass for PC, and Xbox Live Gold into one complete package. There are rumors that it will also include access to "Project xCloud" game streaming when it's available later this year, but that hasn't been confirmed yet.
Right now, there's a promotion going on that can allows you to get three months of Xbox Game Pass Ultimate for just $15 on Best Buy. Considering that the $1 upgrade from Microsoft is over, this is the next best option. Keep in mind that this deal is limited to one code per customer.
If you don't purchase this, then you'll have to pay $15 a month for the service through the company. In a few months when retailers like Amazon offer discounts on Xbox Game Pass Ultimate, you should stock up so you don't have to pay $15 a month.
Best of the best
Three-month subscription

Xbox Game Pass gives you access to over a hundred games for one monthly fee. Xbox Game Pass Ultimate also adds Xbox Live Gold to the package so you can play online with your friends.
Excellent and affordable Xbox accessories
Up your Xbox experience with one (or all) of these budget accessories, all of which are approved by the gamers of Windows Central.
PowerA Play & Charge Kit for Xbox One (opens in new tab) ($15 at Amazon)
This charging kit keeps your Xbox One wireless controllers juiced up, and it offers batteries for two controllers. At just $15, this is hands-down our favorite budget charging companion.
ElecGear 4 Port USB Xbox One S Hub (opens in new tab) ($19 at Amazon)
This brilliant little USB splitter hub attaches perfectly to the side of your Xbox One S console. It's ideal for use with chargers, controllers, headsets, and more.
Controller Gear stand (opens in new tab) ($13 at Amazon)
Proudly display your Xbox gamepads with this stylish and functional stand. The licensed design is minimalist and black, and it has a hidden storage compartment, making the price of $13 a real steal.
Asher Madan handles gaming news for Windows Central. Before joining Windows Central in 2017, Asher worked for a number of different gaming outlets. He has a background in medical science and is passionate about all forms of entertainment, cooking, and antiquing.
So many game pass deals. It's almost never ending.
Quite interesting to see all these deals. I wonder if they'll end up communicating the number of subscribers...
Anyway for those who subscribe, don't forget to cancel if don't want to pay $15 bucks after the 3 months.

Phil Spencer said there were "millions of subscribers" already. Why does it matter? It's the cheapest way to play games around.

I'm talking about giving actual number of subscribers like they do with XB live MAU numbers.
I think it's a good indicator or metric to see if a service is successful or popular.
And also I would love to know actual numbers. I would love to see them communicate number of gold or game pass numbers, or even actual profit/loss numbers REGULARLY. I find these numbers interesting. No, I don't think it's the cheapest way to play games. There are loads of free2play games like fortnite out there. And on most platforms you don't even need to pay to play them online. :)

I haven't seen any companies provide an accurate metric of subscribers for their online services, they give blanket figures, but that's about it.

Netflix:
https://www.statista.com/chart/10311/netflix-subscriptions-usa-internati...
or
https://www.statista.com/statistics/250934/quarterly-number-of-netflix-s... PS+:
Page 8 Number of PlayStation®Plus subscribers
https://www.sony.net/SonyInfo/IR/library/presen/er/pdf/18q4_supplement.pdf Spotify premium:
https://www.statista.com/statistics/244995/number-of-paying-spotify-subs...

I stand corrected, I was looking up details for the different game streaming/subscription (not multiplayer services, but for game rentals) companies data and none of them provide that information.

Yes, I would agree, but there doesn't seem to be too many such services. Sony doesn't give number of PSNow active member. Although they recently communicated some numbers in the recent financial report.
It has 700K now and has risen on average by 40% per year since launching in 2014.
So it could look like something like this:
2018: 700K
2017: 420K
2016: 250K
2015: 150K
2014: 90K Maybe they'll communicate more. The thing is if MS wants to compare game pass to netflix why not do just like Netflix?
I wonder if they'll communicate it once as a part of their marketing now that there were so many subscriptions at discounted rates.
I can see them using a number to try to show how popular it is.

Now that is a totally untrue statement Asher. There are plenty of other cheap ways to play, including free games. This may provide 'the most value' (to you), but it most certainly is not 'the cheapest'.

If guest tells you to jump off a bridge would you?

I'm sure if Spencer tells you to jump off a bridge a whole lot of you will jump. lol

I guess you have clearly not read just about any gaming subscription article (or other type for thst matter) because Guest and I disagree on quite a few things, just because we have discussions and can agree on certain things doesn't mean we are blind followers to the other things. If you would have read ANY of the other comments regarding Game Pass, then you would know that I actually agree that is a good value for the casual gamer or one that players MS 'exclusives'. Just because I have to call Asher out on a boneheaded comment, doesn't mean I disagree with him. That also means the next time you make one of those same Fanboyesk comments regarding Playstation that I know to be untrue (I don't know much because I use MS products), I will call you out in a heartbeat.

I mean you'd rather pay $20 for PS Now? For essentially backwards compatible games that should already be offered on the PS4 for free.

Neither. I don't rent games.

Now your feelings are becoming more clear to me and why it was easier for me to change my feelings on GP. I pretty much have always rented games since the NES days. I only really started buying them fairly recently in my Adulthood (mainly used on eBay) besides the few new releases I really cared about. I can now see if one never really rented games how it would be a different mindset on it.

I usually don't rent stuff.
I share a netflix account that I don't used too often but it's always a popular thing to have for the family.
Dont have spotify. If I like a song or an album, I'll buy it. When I was young I used to copy mp3 from friends. I actually went back to buy old CDs of stuff that I used to listen.
Same thing with books, I usually buy a book if I want it.
I used to hate Mobile Phone Subsidies and did it once years ago. Now I'll buy a phone. My subscription is independent as I only pay 5 bucks a month.
Even housing, I remember when I started renting a flat. I hated to see the amount of cash going to the home owner. As soon as I could I bought my own place. And finally for gaming. The only way I would rent a game is if it's a game I really want to play and it's exclusive to a renting platform like Stadia.
And as far a renting games is concerned I seriously think that too much of it is bad for gaming and the quality of games. But that's my opinions and we've already gone through those many times...

I understand, just to be clear when I refer to renting, I'm referring to the old physical media way. I understand that the new way is a temporary digital license. I'm not sure that you can really equte the two as being detrimental to the industry. The old way the physical media was actually purchased by the rental agency, usually at higher costs because of the fact that it was being distributed to multiple users, and counted into sales figures and revenue for that game/movie. Of course the publishers would lose some sales because of the people who rent versus buy games, but these people would probably never buy the game new anyway. I can see the new way being more hurtful of the industry than the old. Depending on how Devs are paid to be on a service (and possibly regardless by looking at the industry even 5 years ago before this), there is more of an incentive to push out short crap, or make up the difference with loot crates, which you have made a point of before.

I remember spending more than the retail cost for Breath of Fire 2 on renting it, as the game simply wasn't available anywhere to buy. Never actually finished it doing that either.

So backwards compatible games should be free? Does that also apply to backwards compatible games on Xbox One?

ALL GAMES FREE! I solved the problem. 😜

Someone would still find a reason to complain, I guarantee it.

You're right.... Guest would have to come in and tell us about how all the subsidies required to make that happen are hurting gaming. 😅

LOL I get it's a joke but yes depending how it's implemented I would probably complain. If it means changing gaming into what mobile gaming is, you'll surely hear me... lol
Plus I'm all for supporting devs who only focus to make a good quality game vs devs who mostly focus on how to make gamers send money.

"Considering that the $1 upgrade from Microsoft is over" - uh, no it isn't! As of this post, it's still available!
Windows Central Newsletter
Thank you for signing up to Windows Central. You will receive a verification email shortly.
There was a problem. Please refresh the page and try again.