Get yourself a Lumia 710 on Groupon for $159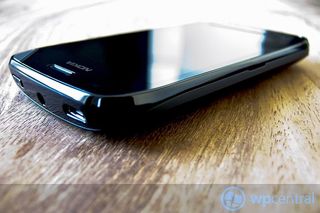 You know, we're never shy of a great deal and it looks like we just turned up a corker of an offer. How does a Lumia 710 unlocked and offline sound to you?
That's a cool $141 saving on the list price which is normally $300.00.
The Lumia 710 was Nokia's first budget handset and came out along with the Lumia 800 but was a little overshadowed by the polycarbonate hero phone. The Lumia 710 has tons going for it, often the photos of these devices does not do it justice, its actually quite distinctive. I have had plenty of time with the 710 and highly recommend it, it has the same internals as the 800 too. Want to know more....?
It also goes without saying that the 710 gets all the same Nokia exclusives due to it being part of the Lumia range, meaning things like the excellent Nokia Drive and games. If you're a fan of a physical start button on your phone then you'll be in luck with this too. The 710 has a strip of buttons at the bottom of the device to give you a more tactile feel when operating it.
All you'll have to do is head on over to the Groupon site here (opens in new tab) and sign up for the deal, it's already looking to be popular with over 700 bought so far. The offer is closing in one days' time so don't leave your deliberations for too long.
Here is more on that deal:
The Deal
Happy shopping dear readers!
Windows Central Newsletter
Get the best of Windows Central in in your inbox, every day!
i was i had the money... I would buy one just as a backup

I wonder if this would be able to be bought and shipped to Canada?

Does not ship to AK/HI/Canada/Puerto Rico

"Does not ship to AK/HI/Canada/Puerto Rico. Most orders are delivered within 2 1/2 weeks from the purchase date. Does not ship to PO boxes."

I hate to be that guy, but the editing in this article needs a LOT of work.

Thanks for your feedback, looks like some odd things were happening there RB

Yes, it says it's unlocked. Whether it will work at full data speed is unclear... probably not.

I've looked into it in the past. The 710 apparently has the capability to run on AT&T, you just need to change the APN.
http://forum.xda-developers.com/showthread.php?t=1653857

I don't see any kind of surety that MMS works though.

is it run on any gsm band?
i live in indonesia, does it ship to my country?
Windows Central Newsletter
Thank you for signing up to Windows Central. You will receive a verification email shortly.
There was a problem. Please refresh the page and try again.