The Razer Viper Ultimate wireless gaming mouse is a fantastic mouse from Razer, and right now you can get it for just $89.99 at Amazon. This version without the RGB charging dock normally sells for around $110 and for as much as $130. Its lowest price ever was a brief drop to $80 during last year's holiday shopping season, so today's deal is just $10 above its best sale and much lower than it has been selling for the last several months.
You can actually save some on the version with a charging dock as well. It's down to $119.99 where it normally goes for $130. The savings aren't as big, but the investment in the dock might be worth it for you.
Lightweight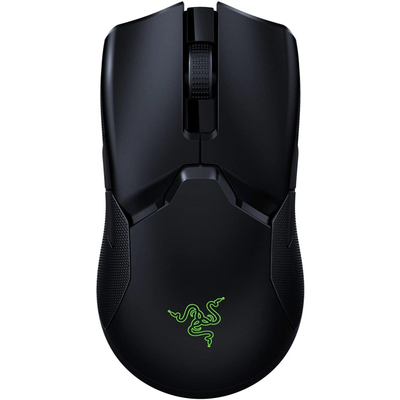 Razer Viper Ultimate light wireless gaming mouse
Has HyperSpeed wireless tech for extremely fast responsiveness that makes it feel like a wired mouse. Weighs only 74g so it moves easily. Has a 20,000 DPI sensor for precision that can be adjusted. Eight programmable buttons.
$89.99 $110.00 $20 off
The historical problem with wireless gaming mice is that they usually aren't nearly as responsive as a wired mouse, especially if they use Bluetooth. While they might work for some casual laptop work or whatever, you don't want to game with one. Razer has changed that with its HyperSpeed technology. This feature gives you the best possible wireless connection and removes a lot of that latency you might expect while also ensuring no interference from other signals. It won't even feel like a wireless mouse because that delay will be gone.
In the same vein of upping the responsiveness, the mouse only weighs 74g. Having your mouse be as lightweight as possible is essential for competitive gamers and twitchy gamers. Your reactions are only limited by how fast you can move the mosue, and a light mouse is easier to move. It also comes with a 20,000 DPI optical sensor that is insanely precise and fully adjustable by you.
Both left handed and right handed gamers can use this mouse since it is ambidextrous. It even has programmable buttons on either side of the mouse depending on which way you hold it. Use the Razer Synapse software to program these buttons and create complex functions like macros based on the game you're playing.
With a wireless mouse, you need to think about battery life, especially if you're going for today's deal that doesn't include the charging dock. The battery in the Viper Ultimate lasts for up to 70 hours. That's a long, long time even if you spend hours in front of your computer every day.
We may earn a commission for purchases using our links. Learn more.