The AS 6 is one of the fastest mini PCs you can buy today. It has 32GB of RAM and 1TB SSD as standard, and the Ryzen R9 6900HX delivers stellar performance in daily use. Combine that with an energy-efficient design, all the connectivity you could ask for — including USB4 ports — and a great integrated GPU, and you have a fabulous overall package.
Pros
+

Incredible performance

+

Stellar thermal management

+

USB4 ports, Wi-Fi 6E, and 2.5GbE connectivity

+

Integrated GPU is great for gaming

+

32GB of RAM and 1TB M.2 SSD as standard
Why you can trust Windows Central Our expert reviewers spend hours testing and comparing products and services so you can choose the best for you. Find out more about how we test.
Geekom has established itself as one of the best mini PC manufacturers on the back of launches like the Mini IT 8 and Mini IT11, and the vendor is now targeting enthusiasts with the introduction of the AS series. There are two models in the series thus far — the AS 5 and the beefier AS 6 we're looking at today — and both models feature AMD Ryzen hardware and are made in collaboration with ASUS.
That design heritage is evident with the AS 6; I have used all of Geekom's products to date, and the AS 6 has a distinct design aesthetic that doesn't align with its predecessors. Of course, there isn't much leeway in this area, considering the AS 6 has a diminutive profile. But you're not buying this for the design; the hardware makes the AS 6 stand out, and there's much to like in that area.
The AS 6 can be configured with the Ryzen R9 6900HX, and this version comes with 32GB of RAM and a 1TB SSD as standard. You'll also find dual Gen 4 M.2 slots, USB 4 connectivity, Wi-Fi 6E, 2.5GbE connectivity, and the ability to drive four 4K monitors. There's no shortage of hardware potential here, so if you need a workstation that doesn't take up much room on your desk, you should consider the AS 6.
Geekom AS 6: Pricing and availability
Geekom unveiled the AS 6 in May 2023, and it is now available on the brand's website and Amazon. It is sold in three configurations, with the base version starting at just $649. The only difference between the three variants is the choice of Ryzen hardware; otherwise, they feature the exact port configuration and come with 32GB of RAM and 1TB SSD. Here's the breakdown of what each model costs:
Geekom AS 6 (Ryzen R7 6800H/32GB RAM/1TB SSD): $649
Geekom AS 6 (Ryzen R7 7735H/32GB RAM/1TB SSD): $689
Geekom AS 6 (Ryzen R9 6900HX/32GB RAM/1TB SSD): $739
Geekom is rolling out an enticing offer where you can get $40 off any of the models with code as640a when buying the AS 6 via its website.
Geekom AS 6: Design
The AS 6 doesn't have any design similarities to Geekom's earlier products, and that has to do with ASUS. Basically, ASUS designed and built the mini PC, with Geekom acting as the sales partner — that's why you'll see branding for both Geekom and ASUS on the front fascia. If anything, this is a step in the right direction, as the AS 6 gets much better ventilation than the likes of the Mini IT 11.
The dimensions are larger as well, and with vented sides and a grille at the back, there's plenty of passive airflow. The AS 6 is made out of plastic, but there are no issues with the build quality — there's no flex whatsoever. The internal structure is reinforced, and Geekom says the AS 6 meets the MIL-STD-810H standard, with the chassis able to withstand extreme temperatures, altitude, vibration, and humidity.
The black color scheme allows the AS 6 to blend into the background a little better than the Mini IT11, and with dimensions of 120 x 130 x 58mm, it doesn't take up any significant room on your desk. Coming in at 900g, you can easily carry the AS 6 in a bag. Geekom bundles a VESA mount with the package, so you can easily mount the AS 6 to the back of a monitor.
Overall, the AS 6 ticks all the right boxes on the design front. The mini PC has good passive airflow, and there's active cooling in the form of a fan connected to an aluminum heat sink, which does a great job funneling air into the AS 6 via the vents on the side. The fan doesn't get too loud even under load, and you can tweak the power profiles to your preferences.
Geekom AS 6: Features
Geekom outfitted the AS 6 with all the ports you need: there's a USB-C port at the front that uses the USB4 standard, and it's joined by dual USB 3.2 Gen 1 ports and a 3.5mm jack. Round the back, you get three USB 3.2 Gen 1 ports and another USB-C port based on USB4, 2.5 Gigabit Ethernet, two HDMI 2.0 ports, and a DisplayPort.
Switching to the wireless side, you get Wi-Fi 6E and Bluetooth 5.2. I relied on Wi-Fi 6E connectivity for much of the testing duration and saw no issues. The AS 6 easily delivered over 400 Mbit consistently, which aligns with what I get out of my gaming rig. Including a 2.5GbE port makes things much more interesting, and it definitely came in handy when transferring content to and from my NAS — a DiskStation DS1522+.
The AS 6 misses out on HDMI 2.1, and you get the last-gen HDMI 2.0 standard limited to 4K at 60Hz. That said, the USB4 ports can drive 8K monitors at up to 60Hz, and they can also be used for charging, going up to 15W (5V/3A) over the USB PD standard.
You can access the RAM and M.2 SSD slots by removing the four screws located within the rubber feet, and doing so is pretty straightforward. There are dual SODIMM slots, each holding a 16GB DDR5 DRAM module, and you can switch these out as needed. The AS 6 has a 1TB NVMe SSD installed out of the box, and there are two M.2 slots here and a provision to install a SATA SSD.
There isn't much to talk about on the software side of things. The AS 6 comes pre-installed with Windows 11 Pro, and you don't get any extraneous software. I didn't see any issues with 4K content playback or gaming, but the one feature the AS 6 misses out on is AV1 decode. Other than that, there are no hardware shortcomings.
Geekom AS 6: Performance
Driving the AS 6 is a Ryzen 9 6900HX with eight cores, 16 threads, and 16MB cache. It's paired with a Radeon 680M integrated GPU based on the RDNA2 architecture, and it is one of the fastest around today. The 6900HX gets a TDP of 45W, which feels a little conservative considering the cooling potential of the chassis.
One of the most significant benefits of using a mini PC as a daily-use workstation is energy efficiency. The AS 6 has a power draw of just 10.5W while idling, with that figure going up to 19W when playing videos, 55W during gaming, and a maximum of 92W under full load. For context, the AS 6 consumes less energy under full load than my gaming rig while idling.
The AS 6 shares the same motherboard as the ASUS PN53, which makes sense, considering they're identical products. It also uses ASUS BIOS, which is a far better sight than Geekom's implementation — menus have a sensible layout, and you get a lot of customization options.
Image 1 of 5
The 6900HX is the show's star regarding performance, with the switch to Ryzen hardware giving the AS 6 a distinct advantage over its predecessors. The mini PC is terrific for daily use, and it kept up with everything I threw at it, including productivity software, image and video editing, and gaming. Of course, it doesn't measure up to a standalone GPU — even something like the RTX 4060 — but it comes close to older-gen cards and does a decent job handling demanding titles.
The Kingston SSD bundled with the package isn't a Gen 4 drive, but it delivers 2,250MB/s sequential reads and 300MB/s writes. Obviously, this isn't the fastest drive in the world, but it does a decent enough job in daily use, and you can always switch it out if you want something faster.
Geekom AS 6: The competition
If you like the look of the AS 6 but don't need as much power, the AS 5 is a decent alternative. It uses the older Ryzen 9 5900HX platform and has the same design and a similar arrangement of ports at the back — barring USB4. It also comes with 32GB of storage and a 1TB M.2 SSD, and retailing for $599, you save $140.
Geekom AS 6: Should you buy it?
You should buy this if:
You need a mini PC with powerful hardware
You want an integrated GPU designed for gaming
You need the latest connectivity options
You want a workstation that doesn't take up much room on your desk
You shouldn't buy this if:
You need HDMI 2.1 connectivity
You want AV1 decode
The AS 6 is the fastest mini PC I used to date, and the combination of the 6900HX and Radeon 680M makes for a terrific combination. Nothing is missing on the hardware side of things, and the best part is that you're getting an ASUS mini PC for less. The exact configuration with ASUS branding would easily cost more than the $739 asking price of the AS 6.
Ultimately, the AS 6 is about delivering this category's best value. It offers one of the best hardware packages, but you don't have to pay a premium to get your hands on it, making it a downright bargain.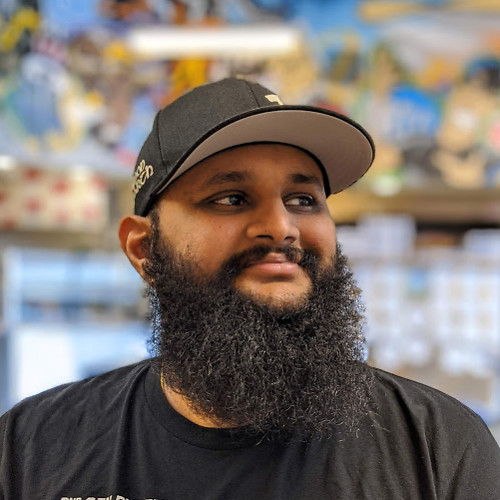 Harish Jonnalagadda is a Senior Editor overseeing Asia for Android Central, Windows Central's sister site. When not reviewing phones, he's testing PC hardware, including video cards, motherboards, gaming accessories, and keyboards.
Hopefully next iteration will have HDMI 2.1 🤞

Reply