Back to school deals: Don't sleep on Microsoft's SECRET refurbished store for Surface PCs
Save big bucks on refurbished Surface devices this summer.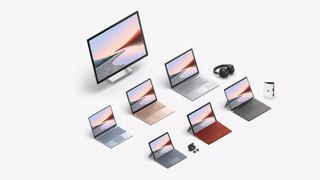 (Image credit: Microsoft)
If you're looking for a new Surface PC this back to school season, you might want to consider buying one from Microsoft's lesser known refurbished storefront, where it sells Surface PCs in like-new condition for significantly less!
For example, you can grab yourself a Surface Laptop 4 for as little as $476, or a Surface Pro 8 for $676. Those are just entry-level prices too, with higher end configurations on offer for similar extremely low prices.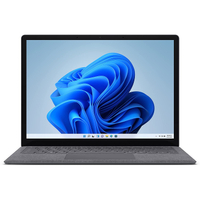 Surface Laptop 4: was $769 now $476 at Microsoft
Surface Laptop 4 is rocking the same brilliant design that its predecessors, and successor, are rocking. Available in either 13.5-inch or 15-inch variants, and in four gorgeous colors, the Surface Laptop 4 is the perfect all-rounder Windows machine for productivity and consumption-based workflows.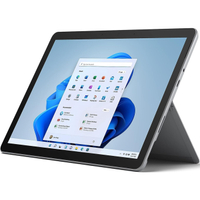 Surface Go 3: was $339 now $261 at Microsoft
The tiny 10.5-inch Surface Go 3 is Microsoft's latest, and smallest, Surface PC on the market. It's also the cheapest, usually starting at $399, but can be had from Microsoft's refurbished store for even less! It's available with Intel Pentium or Intel Core i3 chips, up to 8GB RAM, and even has optional LTE 4G data connectivity!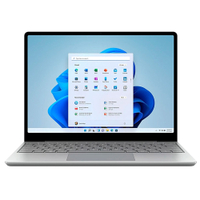 Surface Laptop Go 2: was $509 now $442 at Microsoft
This laptop is perfect for on-the-go working with a 12.5-inch touchscreen display, 11th-Gen Intel Core i5, 8GB RAM, and 128GB storage. Whether you're a student, teacher, office worker, or something in-between, Microsoft's budget-friendly laptop line is simply excellent. And for just $442, it'd be a waste not to buy one.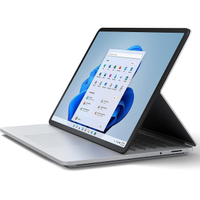 Surface Laptop Studio: was $1,359 now $1,087 at Microsoft
This laptop is the one Microsoft makes for creative professionals and gamers. It's a versatile laptop with a display that lays flat over the keyboard deck, turning it into a nifty draft board for drawing and writing with a Surface Pen. Plus, it's powerful if spec'd with a dedicated GPU.
And it's not just older Surface PCs on sale at the refurbished store. In fact, Microsoft has both the latest Surface Pro 9 and Surface Laptop 5 on sale, with up to $400 off to be had on those latest models.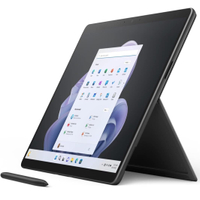 Surface Pro 9: was $1,109 now $998 at Microsoft
Microsoft's flagship tablet runs Windows 11, offers amazing performance, and provides two USB-C ports. Combined with the detachable keyboard and Surface Pen, it can be used very similarly to a laptop.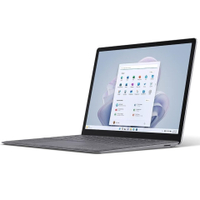 Surface Laptop 5: was $1,279 now $979 at Microsoft
The Surface Laptop 5 is an excellent laptop, perhaps the best for most students looking for a new PC this year. It has Intel's powerful 12th-Gen Intel chips, one of the best keyboards and trackpads in the PC space, and is available in two sizes: 13.5-inch or 15-inch variants.
We've done the hard work for you and scouraged through the refurbished store to find the best deals for you this Back To School season. But if you fancy a look for yourself, you can find Microsoft's refurbished store at this link.
What is Microsoft Certified Refurbished?
What does buying refurbished mean? Well, in short, it means you're buying a Surface PC that was previously purchased, unboxed, and then returned by a customer. They are professionally inspected by Microsoft and ensured to be in still "like new" condition, and are free of any hardware defects or faults.
Not only that, refurbished products are treated as if they were brand new by Microsoft, meaning they come in new packaging with all accessories, and you get a full 12-month warranty and a 60-day return period if you change your mind.
Not only that, buying refurbished is actually good for the environment, as you're picking up a product that has already been manufactured instead of ordering a new device that still needs to be built. You're helping the planet by reducing your carbon footprint!
Get the Windows Central Newsletter
All the latest news, reviews, and guides for Windows and Xbox diehards.