The Wacom One feels great to work with and can allow beginner artists or those with limited budgets the chance to try out a Wacom display, but the limited size and missing features make it a tough choice for more experienced digital artists.
Pros
+

Portable

+

Excellent build quality

+

Easy to set up

+

Virtually no parallax
Cons
-

No express keys or radial dials

-

Only capable of 1080p resolution

-

Limited pressure sensitivity
Why you can trust Windows Central Our expert reviewers spend hours testing and comparing products and services so you can choose the best for you. Find out more about how we test.
Wacom has long been widely regarded by digital artists as the creme de la creme of digitizers and input devices. A premium brand often comes with a premium price, however, and the lack of affordable pen displays from Wacom left many aspiring digital artists looking for alternatives. Wacom eventually started to take notice of the untapped potential of a budget friendly device and seeks to fill that void with their Wacom One pen display.
The Wacom One pen display bundles up the build quality and functionality that experienced digital artists are looking for into an approachable and affordable product that feels less out of reach than Wacom's more expensive Cintiq line. However, affordability still comes with a cost, and many of the features that make working on Cintiqs enjoyable have been stripped from the One to keep it within budget constraints.
Wacom One: Price and availability
Pen displays are often considered more of a niche hardware accessory and as such often find themselves relegated to retail exclusively online via major hardware marketplaces like Amazon. However, Wacom is a clear exception as many of their pen displays and drawing tablets can be purchased in brick and mortar stores such as Best Buy and Microcenter, as well as online. The standard price for a Wacom One will run you around $400 though the display does occasionally go on sale.
Wacom One: What's good
Wacom's Intuos line of drawing tablets are beginner friendly and affordable but forgo a stylus compatible screen for input. On the other end of the spectrum, Wacom's Cintiq line offers professional quality with cutting edge technology but at a price point that can make even professional artists second guess the purchase. The Wacom One, however, finds itself sitting neatly between these two other lines of products by offering the reliable functionality that digital artists might expect from the Wacom name while bridging the gap by being more affordable than its older sibling, the Cintiq.
Coming in at just 13.3 inches wide, the One is a surprisingly portable pen display. It can slip into most laptop bags with ease and be readily available whenever the creative urge strikes. In addition to being suitable for use with laptops and desktops, the Wacom One can also be used with some Android devices. The display does have a wider bezel that is pretty standard of Wacom devices, leaving an actual working area of 11.6 inches by 6.5 inches with a 16:9 aspect ratio. The tablet's screen has a matte, anti-glare coating while the back of the device has an off-white finish accented by black legs that can be extended or collapsed as the user so chooses.
Bundled along with the Wacom One display is a slim Wacom pen which also shares the off white and black color pattern. The pen offers 4096 points of pressure sensitivity, and in conjunction with the matte finish on the screen it feels considerably more like using a traditional pen for illustrating than competing stylus pens currently on the market. The stylus makes use of standard pen nibs, which can wear down over time with use. Wacom includes replacement pen nibs tucked up under the expandable legs on the back of the display tablet alongside a small metal nib puller which is built into the area.
Setting up the Wacom One only takes a few steps and is relatively quick, even for someone who has no prior experience installing a pen display to their desktop PC or laptop. A cable connector is included in the box with the Wacom One and connects to the display's USB-C out port on the top left. The connector then splits the line into three additional lines, one being a power plug that will need to be plugged into an electrical outlet while the other two cables lead to an HDMI and USB-A port. Once connected to a computer, installing the driver is as simple as navigating to Wacom's support website and selecting the model of your display unit.
Support software for the Wacom One is simplified down to a few options, including a slider that allows the user to dictate the firmness of the pen's nib and the double click distance. The lone button found on the stylus barrel can also be customized to the user's liking from this interface. There is also an option to calibrate the monitor and pen from this menu, though I found that the Wacom One stylus was incredibly accurate directly from the box and further calibration was unnecessary.
Wacom One: What's not good
Despite being snappy and responsive, the Wacom One pen display has obviously had to take some functionality cuts in order to meet its price point. Many of the pen displays from Wacom's Cintiq line boast touch and gesture support, but the Wacom One offers no such thing. In fairness, touch support is not a common feature even among Wacom's competition for a display of this size and price, however Wacom clearly has the technology to make touch and gesture support work alongside a stylus for a pen display.
It feels like a bit of an oversight to not include touch support when it is one of the more notable technological advances Wacom has at their disposal. Similarly, the Wacom One lacks any options for customizable express keys, a feature that is prominently found on competitor's pen displays. There is an optional express key remote that can be purchased in a bundle with the Wacom One but expect the price of the device to jump an extra $100 or so depending on sales.
The Wacom One was originally released in 2019 and there hasn't been any movement on Wacom's part to further add to this line of pen displays. Therefore, the 11.6 inch active display area is restricted to a 1080p screen resolution, and the pen display's color output comes in at just 72% of the RGB color spectrum. More recently released displays, even in the 13.3 inch market, feature more than 90% Color Gamut with many even exceeding that benchmark. The stylus, too, is a bit outdated with its 4096 points of pressure whereas 8192 points is widely considered the industry standard at this point.
Wacom One: Competition
As previously mentioned, the Wacom One was originally released in 2019, and as there have not been any follow up devices added to the One lineup since then the current offering can feel a bit outdated and lacking when compared to the competition. Wacom has long been the industry standard and leader of innovation in the digital art world with their digitizers and pen displays, but there have been great strides made by brands such as XP-Pen, Xencelabs, Huion and Gaomon to create affordable and accessible input devices. Much like Wacom's One display, XP-Pen offers a 13.3 Artist Pro pen display that falls within the budget range at just $300. Unlike the Wacom One, however, the XP-Pen 13.3 Artist Pro offers 8 customizable express keys, 2 customizable radial dials, 8192 levels of pressure sensitivity, and a high color gamut.
Wacom One: Should you buy it?
While the Wacom One falls just a bit short in some regards with technology, the device does offer solid build quality, well designed software that is easy to use, and a respectable one-year warranty backed by a brand known for its quality customer service. Digitizers, drawing tablets, and pen displays are pricey investments for digital artists and having a device that can hold up as an investment beyond just the initial purchase can be just as important as the pressure sensitivity levels and express keys. For a beginner artist or someone with a little more experience who is looking to upgrade from a drawing tablet to a pen display, that peace of mind can be invaluable and the Wacom One is a perfectly suitable device to fill that niche.
More experienced artists may find, however, that the limited functionality and restricted screen size of such a small display may not fit into their workflows, as well. The Wacom One can still be useful as a portable option for some, but more professional and proficient users are most likely going to gravitate toward a Wacom Cintiq over the One.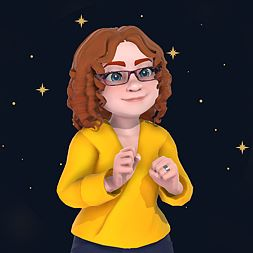 Cole is the resident Call of Duty know-it-all and indie game enthusiast for Windows Central. She's a lifelong artist with two decades of experience in digital painting, and she will happily talk your ear off about budget pen displays.