Highs and Lows Part II: Microsoft's smartphone strategy and the seeds of success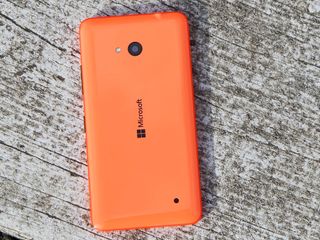 In "Highs and Lows Part I: Are Low-End Windows Phones Hurting Microsoft's Smartphone Brand?" we discussed Microsoft's strategy to increase its market share by targeting "the next billion" by disseminating low-end, low-cost devices into the mobile space.
In this and the two following pieces, we will look at that strategy and more within the context of Microsoft's larger strategy to acquire, engage and enlist consumers.
Lay of The Land
In an agricultural society, fertile land and knowledgeable and patient farmers are essential to the survival of a community. Crops need a farmer that knows the land, understands the climate and how to help their crop weather the storms. A good farmer is also a nurturer and has a long term view. Concerned about changes in climate that could affect their crop, they may glean from the foresight contained in a farmers almanac.
They see from season to season and from harvest to harvest. They understand that a seed, once planted, will face many challenges and require much time before its fruit will be ready to be harvested. They also choose the crop wisely. They plant what they know will flourish in a particular environment. And they also plant strategically. Choosing a crop that will transform the soil, nurturing it for yet another crop that will flourish in the future. They don't approach planting haphazardly. There is always a plan.
During Convergence 2015 Microsoft Chief Marketing Officer, Chris Capossela gave attendees an in-depth view of Microsoft's long term marketing goals and branding strategy. He spoke of three key areas that are essential to building a strong and committed base of users, or fans as he calls them. Capossela's address focused on the three steps of acquiring new users, engaging them to use the companies products and services, and finally enlisting them as fans that promote those same products and services. Microsoft has taken a lay of the land and believes that it has a plan to yield a plentiful harvest of enlisted fans.
Sowing Seeds (or Sowing their Wild OS)
In part one we took a look at Microsoft's low-end strategy. We saw how the company has engaged in a deliberate approach to the market that has precluded the introduction of high-end devices, in lieu of low and mid-range smartphones. To the eager enthusiast impatiently awaiting Microsoft's next flagship device, this strategy may appear counter-productive.
A closer look at this strategy yields a deeper truth.
In the same speech at Convergence 2015, Capossela spoke of Microsoft's new freemium model. This model allows the company to offer an introductory tier of its products and services to customers for free. This model is not a trial but a truly free iteration of products such as Office. To unlock some higher end features, or to use Office on a device above 10.2 inches, Chris shared that Microsoft sees more value to the product, and a paid subscription would be required. But the meat of the message is that Microsoft has moved its most lucrative, $25 billion per year business, over to a freemium model.
Why?
Well, to acquire users, of course. Chris shared that once Microsoft offered Office on iOS and Android for free the company saw 40 million additional downloads of its product. This number has since grown to over 100 million. That's 100 million more devices users were eager to put Microsoft's product on. That's 100 million more engagements for Office, all because of a new platform. Office 365 subscriptions seem to be benefiting, also, with over 12 million paid subscribers currently.
Give It, and They Will Come
Here's a valuable observation Chris and Microsoft's senior leadership made. There were no marketing dollars required to acquire those 100 million new mobile Office downloads. A simple announcement of the availability led to excited users swiftly downloading the Office apps to their devices. With a freemium model, the team realizes that investment in marketing is best placed at the engagement stage, rather than the acquisition stage.
Well, the same principles apply here. Microsoft can't simply give phones away for free. That's just bad business. The costs that go into designing, manufacturing and distributing devices are too high for a pure freemium model when it comes to hardware. However, the next best thing to free is cheap. Or rather, affordable.
Enter budget-friendly devices. As we know, Microsoft's most successful devices are its lowest cost models. For example, the Lumia's 520, 535 and 635 make up a sizeable chunk of Windows Phone market share. As mentioned earlier, many customers that are buying Microsoft's low-end devices may not necessarily be seeking the Windows Phone platform.
Unlike consumers who actively shop for iOS, Galaxy and other popular Android brands, most who purchase Microsoft's low-end devices are simply looking for an affordable, or more to the point, a cheap option. But like the freemium model of Office on iOS and Android, this low-end, low-cost strategy yields the acquisition of new users for Microsoft's devices and services.
Weathering the Storm
A test for any farmer is how they protect and nurture the crop during the unavoidable storms that threaten the harvest. Microsoft faces a similar challenge with its crop of users. Without a doubt, Microsoft has endured difficult years in the mobile space. Despite its best efforts, the market has not yet embraced Windows Phone. The growth in numbers of Windows Phone devices in the hands of consumers who have been acquired, has then been offset by a growth in the overall size of the entire market. This lack of growth has yielded a relatively static 3% share for Windows Phone.
In the meantime, Apple has seen record sales of its iPhone 6 and 6 Plus. The Cupertino company has also achieved strong growth in the world's largest mobile market, China, where Windows Phone has less than 1% share. Samsung has continued its onslaught with the release of the new Galaxy S6 and Galaxy S6 Edge flagship devices. The market is saturated with excitement surrounding these two popular brands. The competition is unrelenting. So it seems, also, is Microsoft's resolve.
Remember, a good farmer takes a long-term view. Planting what they know will flourish in a particular environment. Also strategically choosing a crop that will transform the soil in preparation for the future.
Plant First, Reap Later
Without the acquisition of new users, Microsoft would never be able to move to the stages of engaging and ultimately enlisting. As with any strategy that requires growth and nurturing, this process requires time. Microsoft's strategy incorporates a long-term view that appears to ignore the engaged and enlisted enthusiasts who champion the platform. That segment, of which I am a part of, however, is small. Too small to sustain and perpetuate the ecosystem in the way a larger user base could. Like Apple's large and passionate fan base does. Thus, Redmond's efforts have been to grow overall.
Many enthusiasts have argued offering a high-end device now, rather than this low-end approach, would be a better strategy. But, with high-end devices like the Lumia's 920, 928, 930/Icon, 1020 and 1520 Microsoft has already made its play at acquiring users through flagship devices. And it failed. Repeatedly.
I'm just saying.
Some may argue that limited availability, limited promotion and poor sales associate support contributed to the market failure of these devices. I completely agree. But a deeper truth is that most smartphone consumers who would be inclined to purchase a costly high-end device, well, they are already engaged within a rival ecosystem.
Not only are Apple and Samsung (and other Android) devices in the hands of millions of people with 97% of smartphone market share, but millions of people are invested in the Apple and Google ecosystems. The flagship Windows Phones mentioned above presented to the masses an unfamiliar experience and an unfamiliar ecosystem with apparently no engaging offerings. The masses barely noticed the narrow chute of high-end Windows devices peeking through the mobile soil, so overrun by the iPhone and all the Android smartphones.
Additionally, those Windows devices were priced at about the same level as the competition that the consumers already wanted to purchase. Smartphones that would have brought them to an ecosystem with which they were familiar. These were the primary barriers to the success of Microsoft's previous flagship smartphones: investment in a rival ecosystem.
Let the Wheat and Tare Grow Together
The principle of allowing a desired crop and weeds to grow together until harvest time is an age old lesson. Microsoft has realized that trying to sell a crop of devices directly to a market that has a taste for something else is ineffective. So Microsoft devised a plan to both acquire new users of its products and services, and to change the tastes of those engaged in other ecosystems in favor of their own.
The former is being achieved by the low-end strategy where the target audience is not yet committed to a competing ecosystem. To accomplish the latter, Microsoft has launched a crop of it's products and services among the weeds on rival platforms. Many of which have launched in better iterations than their Windows counterparts. Some, like Office Sway, have even launched exclusively on rival platforms with no Windows version as yet available. Satya Nadella has addressed these realities with the promise that the best Microsoft experience will be on Microsoft devices. I anticipate this yet to be realized promise will be manifested in Windows 10.
Furthermore, Microsoft has a strong and highly recognized brand among the top 5 in most surveys. As such it is the Microsoft brand that the company is strategically seeking to promote by way of its cross-platform efforts.
Capossela shared the following at the March 16, 2015 Convergence event:
This quote hails back to Nadella's words in his July 10, 2014 memo to employees:
By extending its productivity tools to other platforms where they will ideally be used in lieu of first-party solutions, Microsoft extends and introduces its brand presence into rival space. Microsoft Office is but one example. Strategic purchases of cross-platform solutions like popular mail app, Acompli, and rebranding it Microsoft Outlook is another.
Microsoft also purchased LiveLoop, which makes cross-platform sharing of Powerpoint presentations easy by converting them to a URL. The purchase of Sunrise, a cross-platform calendar solution, is a yet another example. Datazen a leading cross-platform business analytics tool, also recently purchased by Redmond, extends the Microsoft brand even further into rival space.
Wheat and Tare.
Making the Unfamiliar Familiar
By infiltrating rival space with Microsoft productivity tools, Microsoft can effectively decrease users' engagement with solutions inherent to that rival platform. With Nadella's express goal of making Microsoft devices the best place to experience Microsoft solutions, the company's long play includes winning users from other platforms by first acquiring and then engaging them through cross-platform tools.
Yes, by introducing and engaging users with elements of Microsoft's ecosystem, Microsoft eradicates the first barrier to flagship Windows Phone success: An unfamiliar ecosystem. Redmond will have effectively changed the tastes of many in favor of Microsoft's crop.
The second barrier, an unfamiliar UI/OS, is addressed with Windows 10. This ubiquitous OS that runs on diverse form factors will be available to hundreds of millions of PCs for free beginning this summer. With Windows PCs boasting a 90% market share, most people own a PC powered by Microsoft's OS. Additionally, as a result of Microsoft's diligent collaboration with consumers and the enterprise by way of the Windows Insider Program, many will likely embrace the upgrade to Windows 10. The familiarity presented by the Windows 10 Modern UI will help eradicate this second barrier to flagship Windows Phone success.
Finally, universal apps will allow developers to write once for all form factors. Additionally, developers will now have the ability to reuse code used in their iOS, Android, Win32 and .NET apps to create Universal Apps. Companies will also be able to register their websites with the Windows Store where they can then be accessed by users as an app. App gap? What app gap?
Ready to Engage
Microsoft's low-end strategy allows the company to plant the seeds of a potential harvest of engaged and enlisted users, in the fertile soil of high growth markets. Additionally, in following the pattern of the freemium model, relatively few marketing dollars are required in the acquisition stage. Just as there is an intrinsic motivation for iOS and Android users to download free Office apps for their respective platforms, there is a motivation for the target population of Microsoft's low-end strategy to purchase these devices. They're affordable. Consumers looking for affordable devices buy Windows Phones. Microsoft's goal, of course, is to then engage these users with their products and services.
Unlike the millions of iOS and Android users who downloaded Office, many consumers of low-end Windows Phones will not have been enticed into their purchase by the brand of integrated products and services. Microsoft will have acquired these users through offering affordable devices. The challenge for Redmond now is engaging this crop of acquired users with Microsoft services and over time transforming them into a harvest of enlisted fans. Of course, a good farmer doesn't approach his planting haphazardly.
He always has a plan.
Stay tuned for Highs and Lows Part 3: Microsoft's Smartphone Strategy, Rules of Engagement
Chime in below and on Twitter we've much to discuss!
Get the Windows Central Newsletter
All the latest news, reviews, and guides for Windows and Xbox diehards.
Jason L Ward is a columnist at Windows Central. He provides unique big picture analysis of the complex world of Microsoft. Jason takes the small clues and gives you an insightful big picture perspective through storytelling that you won't find *anywhere* else. Seriously, this dude thinks outside the box. Follow him on Twitter at @JLTechWord. He's doing the "write" thing!