Highs and Lows Part II: Microsoft's smartphone strategy and the seeds of success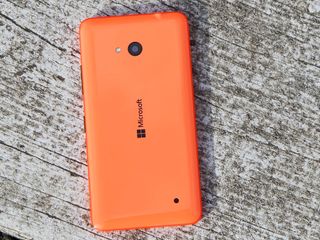 In "Highs and Lows Part I: Are Low-End Windows Phones Hurting Microsoft's Smartphone Brand?" we discussed Microsoft's strategy to increase its market share by targeting "the next billion" by disseminating low-end, low-cost devices into the mobile space.
In this and the two following pieces, we will look at that strategy and more within the context of Microsoft's larger strategy to acquire, engage and enlist consumers.
Lay of The Land
In an agricultural society, fertile land and knowledgeable and patient farmers are essential to the survival of a community. Crops need a farmer that knows the land, understands the climate and how to help their crop weather the storms. A good farmer is also a nurturer and has a long term view. Concerned about changes in climate that could affect their crop, they may glean from the foresight contained in a farmers almanac.
They see from season to season and from harvest to harvest. They understand that a seed, once planted, will face many challenges and require much time before its fruit will be ready to be harvested. They also choose the crop wisely. They plant what they know will flourish in a particular environment. And they also plant strategically. Choosing a crop that will transform the soil, nurturing it for yet another crop that will flourish in the future. They don't approach planting haphazardly. There is always a plan.
During Convergence 2015 Microsoft Chief Marketing Officer, Chris Capossela gave attendees an in-depth view of Microsoft's long term marketing goals and branding strategy. He spoke of three key areas that are essential to building a strong and committed base of users, or fans as he calls them. Capossela's address focused on the three steps of acquiring new users, engaging them to use the companies products and services, and finally enlisting them as fans that promote those same products and services. Microsoft has taken a lay of the land and believes that it has a plan to yield a plentiful harvest of enlisted fans.
Sowing Seeds (or Sowing their Wild OS)
In part one we took a look at Microsoft's low-end strategy. We saw how the company has engaged in a deliberate approach to the market that has precluded the introduction of high-end devices, in lieu of low and mid-range smartphones. To the eager enthusiast impatiently awaiting Microsoft's next flagship device, this strategy may appear counter-productive.
A closer look at this strategy yields a deeper truth.
In the same speech at Convergence 2015, Capossela spoke of Microsoft's new freemium model. This model allows the company to offer an introductory tier of its products and services to customers for free. This model is not a trial but a truly free iteration of products such as Office. To unlock some higher end features, or to use Office on a device above 10.2 inches, Chris shared that Microsoft sees more value to the product, and a paid subscription would be required. But the meat of the message is that Microsoft has moved its most lucrative, $25 billion per year business, over to a freemium model.
Why?
Well, to acquire users, of course. Chris shared that once Microsoft offered Office on iOS and Android for free the company saw 40 million additional downloads of its product. This number has since grown to over 100 million. That's 100 million more devices users were eager to put Microsoft's product on. That's 100 million more engagements for Office, all because of a new platform. Office 365 subscriptions seem to be benefiting, also, with over 12 million paid subscribers currently.
Give It, and They Will Come
Here's a valuable observation Chris and Microsoft's senior leadership made. There were no marketing dollars required to acquire those 100 million new mobile Office downloads. A simple announcement of the availability led to excited users swiftly downloading the Office apps to their devices. With a freemium model, the team realizes that investment in marketing is best placed at the engagement stage, rather than the acquisition stage.
Well, the same principles apply here. Microsoft can't simply give phones away for free. That's just bad business. The costs that go into designing, manufacturing and distributing devices are too high for a pure freemium model when it comes to hardware. However, the next best thing to free is cheap. Or rather, affordable.
Enter budget-friendly devices. As we know, Microsoft's most successful devices are its lowest cost models. For example, the Lumia's 520, 535 and 635 make up a sizeable chunk of Windows Phone market share. As mentioned earlier, many customers that are buying Microsoft's low-end devices may not necessarily be seeking the Windows Phone platform.
Unlike consumers who actively shop for iOS, Galaxy and other popular Android brands, most who purchase Microsoft's low-end devices are simply looking for an affordable, or more to the point, a cheap option. But like the freemium model of Office on iOS and Android, this low-end, low-cost strategy yields the acquisition of new users for Microsoft's devices and services.
Weathering the Storm
A test for any farmer is how they protect and nurture the crop during the unavoidable storms that threaten the harvest. Microsoft faces a similar challenge with its crop of users. Without a doubt, Microsoft has endured difficult years in the mobile space. Despite its best efforts, the market has not yet embraced Windows Phone. The growth in numbers of Windows Phone devices in the hands of consumers who have been acquired, has then been offset by a growth in the overall size of the entire market. This lack of growth has yielded a relatively static 3% share for Windows Phone.
In the meantime, Apple has seen record sales of its iPhone 6 and 6 Plus. The Cupertino company has also achieved strong growth in the world's largest mobile market, China, where Windows Phone has less than 1% share. Samsung has continued its onslaught with the release of the new Galaxy S6 and Galaxy S6 Edge flagship devices. The market is saturated with excitement surrounding these two popular brands. The competition is unrelenting. So it seems, also, is Microsoft's resolve.
Remember, a good farmer takes a long-term view. Planting what they know will flourish in a particular environment. Also strategically choosing a crop that will transform the soil in preparation for the future.
Plant First, Reap Later
Without the acquisition of new users, Microsoft would never be able to move to the stages of engaging and ultimately enlisting. As with any strategy that requires growth and nurturing, this process requires time. Microsoft's strategy incorporates a long-term view that appears to ignore the engaged and enlisted enthusiasts who champion the platform. That segment, of which I am a part of, however, is small. Too small to sustain and perpetuate the ecosystem in the way a larger user base could. Like Apple's large and passionate fan base does. Thus, Redmond's efforts have been to grow overall.
Many enthusiasts have argued offering a high-end device now, rather than this low-end approach, would be a better strategy. But, with high-end devices like the Lumia's 920, 928, 930/Icon, 1020 and 1520 Microsoft has already made its play at acquiring users through flagship devices. And it failed. Repeatedly.
I'm just saying.
Some may argue that limited availability, limited promotion and poor sales associate support contributed to the market failure of these devices. I completely agree. But a deeper truth is that most smartphone consumers who would be inclined to purchase a costly high-end device, well, they are already engaged within a rival ecosystem.
Not only are Apple and Samsung (and other Android) devices in the hands of millions of people with 97% of smartphone market share, but millions of people are invested in the Apple and Google ecosystems. The flagship Windows Phones mentioned above presented to the masses an unfamiliar experience and an unfamiliar ecosystem with apparently no engaging offerings. The masses barely noticed the narrow chute of high-end Windows devices peeking through the mobile soil, so overrun by the iPhone and all the Android smartphones.
Additionally, those Windows devices were priced at about the same level as the competition that the consumers already wanted to purchase. Smartphones that would have brought them to an ecosystem with which they were familiar. These were the primary barriers to the success of Microsoft's previous flagship smartphones: investment in a rival ecosystem.
Let the Wheat and Tare Grow Together
The principle of allowing a desired crop and weeds to grow together until harvest time is an age old lesson. Microsoft has realized that trying to sell a crop of devices directly to a market that has a taste for something else is ineffective. So Microsoft devised a plan to both acquire new users of its products and services, and to change the tastes of those engaged in other ecosystems in favor of their own.
The former is being achieved by the low-end strategy where the target audience is not yet committed to a competing ecosystem. To accomplish the latter, Microsoft has launched a crop of it's products and services among the weeds on rival platforms. Many of which have launched in better iterations than their Windows counterparts. Some, like Office Sway (opens in new tab), have even launched exclusively on rival platforms with no Windows version as yet available. Satya Nadella has addressed these realities with the promise that the best Microsoft experience will be on Microsoft devices. I anticipate this yet to be realized promise will be manifested in Windows 10.
Furthermore, Microsoft has a strong and highly recognized brand among the top 5 in most surveys. As such it is the Microsoft brand that the company is strategically seeking to promote by way of its cross-platform efforts.
Capossela shared the following at the March 16, 2015 Convergence event:
This quote hails back to Nadella's words in his July 10, 2014 memo to employees:
By extending its productivity tools to other platforms where they will ideally be used in lieu of first-party solutions, Microsoft extends and introduces its brand presence into rival space. Microsoft Office is but one example. Strategic purchases of cross-platform solutions like popular mail app, Acompli, and rebranding it Microsoft Outlook is another.
Microsoft also purchased LiveLoop, which makes cross-platform sharing of Powerpoint presentations easy by converting them to a URL. The purchase of Sunrise, a cross-platform calendar solution, is a yet another example. Datazen a leading cross-platform business analytics tool, also recently purchased by Redmond, extends the Microsoft brand even further into rival space.
Wheat and Tare.
Making the Unfamiliar Familiar
By infiltrating rival space with Microsoft productivity tools, Microsoft can effectively decrease users' engagement with solutions inherent to that rival platform. With Nadella's express goal of making Microsoft devices the best place to experience Microsoft solutions, the company's long play includes winning users from other platforms by first acquiring and then engaging them through cross-platform tools.
Yes, by introducing and engaging users with elements of Microsoft's ecosystem, Microsoft eradicates the first barrier to flagship Windows Phone success: An unfamiliar ecosystem. Redmond will have effectively changed the tastes of many in favor of Microsoft's crop.
The second barrier, an unfamiliar UI/OS, is addressed with Windows 10. This ubiquitous OS that runs on diverse form factors will be available to hundreds of millions of PCs for free beginning this summer. With Windows PCs boasting a 90% market share, most people own a PC powered by Microsoft's OS. Additionally, as a result of Microsoft's diligent collaboration with consumers and the enterprise by way of the Windows Insider Program, many will likely embrace the upgrade to Windows 10. The familiarity presented by the Windows 10 Modern UI will help eradicate this second barrier to flagship Windows Phone success.
Finally, universal apps will allow developers to write once for all form factors. Additionally, developers will now have the ability to reuse code used in their iOS, Android, Win32 and .NET apps to create Universal Apps. Companies will also be able to register their websites with the Windows Store where they can then be accessed by users as an app. App gap? What app gap?
Ready to Engage
Microsoft's low-end strategy allows the company to plant the seeds of a potential harvest of engaged and enlisted users, in the fertile soil of high growth markets. Additionally, in following the pattern of the freemium model, relatively few marketing dollars are required in the acquisition stage. Just as there is an intrinsic motivation for iOS and Android users to download free Office apps for their respective platforms, there is a motivation for the target population of Microsoft's low-end strategy to purchase these devices. They're affordable. Consumers looking for affordable devices buy Windows Phones. Microsoft's goal, of course, is to then engage these users with their products and services.
Unlike the millions of iOS and Android users who downloaded Office, many consumers of low-end Windows Phones will not have been enticed into their purchase by the brand of integrated products and services. Microsoft will have acquired these users through offering affordable devices. The challenge for Redmond now is engaging this crop of acquired users with Microsoft services and over time transforming them into a harvest of enlisted fans. Of course, a good farmer doesn't approach his planting haphazardly.
He always has a plan.
Stay tuned for Highs and Lows Part 3: Microsoft's Smartphone Strategy, Rules of Engagement
Chime in below and on Twitter we've much to discuss!
Jason L Ward is a columnist at Windows Central. He provides unique big picture analysis of the complex world of Microsoft. Jason takes the small clues and gives you an insightful big picture perspective through storytelling that you won't find *anywhere* else. Seriously, this dude thinks outside the box. Follow him on Twitter at @JLTechWord. He's doing the "write" thing!
No one's gonna buy a high end of an unknown OS. Satty Boy said that they will conquer the phone market by 2017....
I think he was right, planned all along.
------------
Sowing Seeds>Familarity>Acceptance.... EDIT: Nice one Jason. Clears many things for new fans/followers of WP.

I see the problem as reversed. Why would I start in WP if the end game is to graduate to Android or Apple?

Who says it's all graduating to Droid or Apple..?

what are they graduating to? The last flagship was the 930.

Well if you think according to Microsoft's perspective....
Will they make a flagship again for 8.1 only..? They have the hardware ready but not a complete software.

The problem with this strategy is what was partly covered in the first part of these series of articles: WP means "cheap" now. So it doesn't have the prestige required for anyone to seriously consider the device. Look how everyone around the world is basically wishing to buy a $500+ iPhone. Why is that? It's because of that same prestige that causes so much of the world to go for that expensive device. Even in 3rd world countries - like here in Iran - you look around and it feels like 1 out of 3 people has an iPhone. Also, by adopting this strategy, Microsoft is losing the mindshare among tech enthusiasts and experts who actually direct the potential consumer towards a Microsoft device. This was also pointed out in the first article: they don't know WP also has quality devices, and they try to dissuade the potential consumer. In addition to that, the current WP users are forced to stick with their current device and feel abandoned especially when they see better Microsoft services on competing platforms. So here is the best strategy: focus on the low end for all the reasons mentioned here, but also have ONE high-end device - the 9XX series - that can be showed off in ads, can create mind-share, and current WP users can upgrade to or at least talk about in online forums. So it's OK to discontinue 10XX and 15XX series for the time being, but that one flagship is necessary.

No you are wrong I've seen almost every tech reviews of Lumia devices .. They talk all good things about Lumia camera.. Build quality.. Display ..but in the last conclusion they say everything flops due to the flappy OS!! ..i mean to say MS decision is correct that without the right S/W its no use of releasing a flagship Lumia now!!

Having the flagship by no means saves WP, but not having it is worse. Now no one reviews a high-end Lumia, because there is none. There needs to be at least one, so the good talk about quality, etc. can continue.

I like what you said about the Lumia brand-new being synonymous with "cheap" low end devices. It doesn't matter if the quality of the services us actually exceptional for the price. Releasing a flagship under the same name will be a problem. People buy iPhone's without a car for it can actually do because Applegarth positioned themselves as a luxury/lifestyle brand so people believe owning an iPhone is a reflection of your status. Microsoft needs to do the same to sell their phones at premium !!! Toyota for all their excellent bold quality and reputation couldn't all luxury vehicles till they branded them Lexus. Same goes for Nokia (N-Series) Nissan (infiniti) Honda (Acura) etc. . . I've always scoffed at the idea of a Surface Phone but I see the sense in cbranding flagships that way now

Actually the Surface Phone replacing the 9XX series is not a bad idea. except the Lumia series would have to become all low end after that...

The problem with iPhone it's a commodity and eventually commodities are subjected to wild fluctuations, i.e. waning consumer tastes...the upside is great when you're first but so is the downside...remember Atari...

As a 1520 owner, I cant downgrade to a smaller screen. Havent seen a design that nice and stylish in any other phone. Throw in the new talkman octacore type hardware and it would be perfect. If no 1520 successor, MSFT will lose many who currently own one.

@agentthegreat Thanks for the feedback. Appreciate the input ti the discussion.

What a naive thought. Apple is losing market share and mindshare, with it's global market share going down from 35% to 14% in 2015. Despite the new Iphone 6 and 6+ Iphone global market share of IOS has not budged either. In the US their market share even declined by 1% in Q1 2015. Microsoft is refocusing and that means temporarily no new high end phones, putting their resources to better use with their new direction. Even without a high end phone, Microsoft is proving to be resilient in the market place, growing unit sales YOY, at least in sync with the overall market growth, and not to forget, taking market share from IOS and Android. So you can imagine what will happen when Microsoft introduces it's high end phones in 2015. For Android the story is almost the same, no spectacular or true growth. This writer compares Microsoft smartphone strategy with a farmer, but the comparison is skewed. Where farmers only have vegetables/fruits or animals, WP is a subplatform and is integrated with the other Microsoft platforms like Office, Windows, Azure, Hololense and the Xbox One. He also does not take into account that Microsoft's userbase is mainly Enterprise and businesses (who pay a lot for the products from exclusive farmers) and not the consumers (which mostly buy the low end products from the farmers). That's WP's strenght, that's why WP dethroned the Iphone in the UK with more than 29% market share in the Enterprise market in Q1 2015. the UK. Did BMW not buy 35000 Lumia devices in 2014 for all it's workers. That's where WP will start dethroning the Iphone and Android phones first, followed by the consumer market.

Your first comments remind me about the blackberrry (haha, had to sit back to think about that name for a few seconds) outage a few years ago. When this wallstreet guy was interviewed. (Paraphrasing) "i don't care about the blackberry outage, it is just embarrasing that my freinds see that i still have a blackberry". This says so much in the mobile war. Apple is still seen as the luxury everyone would like to have. Regardless of quality and features. The key lies in the last comment. Go after large corporate purchases and it will trickle down. But what do i know. :-) I do think the biggest way to gain share and get their device out there is through corporataions.

Look at the success of brands like Xaomi or 1 Plus, in markets like India which is a major focus for Microsoft there are a plethora of value brands that are hurting Samsung. If Microsoft can tie up with them (they are already doing that) then they will start getting the large numbers they expect. Mobile hardware has hit a ceiling as far as specs are considered and most consumers in India are no longer willing to pay a heavy price for the same specs. The Lumia brand can act as a flagship in various categories by offering better build quality, better camera etc. Even Samsung built its base in the low end of the market before transitioning to high end. It is doable.


True... Lol. Hopefully from this year on well see consistent HE launches from MS.

The 930 is as much a flagship as you can get this days. On any platform. The problem is with the OS not the device. It is pretty good but still feels crippled at times because of the not-very-open platform and of course the store problem (which gets less of a problem by the month).

With Apple, you have to jump into the deep end. THere is no low end model to graduate from. THe only option is to buy a 2 year old model that you will be forced to upgrade when the new verion of IOS no longer supports that model. With Android, the experience on low end models is pretty poor and there is a good chance you won't receive updates to get a new versions of the OS. So, on the low end, windows phone is one of the better options. You know you will get pretty good performance, the OS iseasier to use than android, and you can get an update (you can use developer preview if the carrier takes too long to push an update). If the app gap closes, there won't be any need to graduate to android or Apple.

Exactly. Low end market is the right area to hit till WP becomes popular and 10 is ready.

I completely agree. Go where you have success and make your offering the best in that segment. The focus must be on low end - I have no problem with that. BUT, you must have at least one flagship too. Even if you know it wont sell much. The brand needs it.

windows mobile 10 will never be complete...they have said!! its going to be a service which will be constantly improved...

That's a good thing cause constant updates= Constant Happy Customers (Like me)

Except Android one. Upgradeable up to two OS's (correct me if I'm wrong) and it's cheap at a low end. Not bad if you ask me.

I think you have a vision of people that have money to do things. That´s no what happens in 90% of the time. People who buy a low end phone are not worried about getting the flagship in the future, they are worried about spending the least to have what they need. They will eventually get a 930, once its price is down to an entry level device, when 930 is the new 530. Those people are more interested in cost/production than flagships or brandings, thats exactly what Microsoft needs right now. Once they get the low end marketshare, it will attract developers and pair apps with other platforms, then we will be ready to attack the high end spectre. Judging by the past, if flagships and inovations are what bring customers, the Lumia 1020 would dominate windows phone sells, not the 530.

Why graduate to Apple or Android? With the latest bit of goodies, I cannot see how all developers would releaase their apps to WP. Remember, the developers are not fan boys. They are businesses trying to earn a living; ergo any way I can permeate the market. Microsoft has essentially all but guaranteed a robust app market. I think the graduation will be to a high end windows phone!

Another platform to develop means more time consuming but with the Android/iOS tools for WP coming up I don't see why devs can't make more EASY MONEY from another platform

Nobody is going to buy something that they have no idea about.....
®®®®®®®®®®®
Marketing, and all aspects of marketing, are super critical.
Any, strategy, as listed in the article, is useless if the average consumer isn't exposed to it in great amounts..... It's all about root cause.

Microsoft can win this game in two ways: Quantitatively ---> low cost ---> scale gain (highly profitable) Product with differential ---> high-end ---> hence little amount (also highly profitable) They are attacking both fronts and are counting on product life cycles as well (iPhones and Androids have life cycles too, so they know when and where to kick off). Everything is planned, of course. Marketing is key too, fact!

AgreeAgreeAgreeAgreeAgreeAgreeAgreeAgreeAgreeAgreeAgreeAgreeAgreeAgreeAgreeAgree
............
I Agree.

What evidence do you have that scale gains this low margin low cost space is highly profitable? EBITDA is falling dramatically as they pump out these cheap garbagey phones.

My proposition suggests that they inccur in risk. Hence they CAN win, which I humbly believe they will. Not saying they will. And those product profiles are profitable, meaning, if someone's sales are successful, those can generate profit. Sorry for my english. ; )

Ummmmm, if MS seriously focused on the high end as much as they do on the low-middle end, while still maintaining as much focus on the L-M, they could kill it with W10... The feature, and functionality, set rivals it's competitors now, maybe even beating iOS now, and if apps come it will be over with.... If apps come the word will spread just as it did with Android, and sales associates gradually will have nothing negative to tell customers.... The good thing about sales associates is their turnover rate.. Lol...
.........
So, I think you're right... MS does have a chance at relevance in mobile...

Agree, agree, agree, agree! LoL! Seriously, I agree! Now, a bit off OP topic, I liked a lot what Satya said about "the last Windows"! Someone here's just written on this... So cool! There's that, W10 is where the force is strong in them... It's like, no competitor has everywhere the same code base running on their systems! This has so many useful utilities! I'm like, OMG, Windows is so cool, so complex, competition is so behind those guys at Microsoft that when phones get that status, man, it'll be something nice to watch! Market indicators will change! Well, that's our hope, that's why is off topic. LOL! Nice Rodney! Been here since 2012 as a reader, nice exchanging information now. Very cool place, this one! I like it. ; )

That's the plan..... I still think these articles don't blame marketing enough... Maybe 3, and 4, will address Marketing..
..........
But, MS definitely is on the right track.

I'm watching(not willingly) almost 10 Ads of MS on most of my favorite channels(HBO, SMovies etc) every 1 hour or so. So, I'm pretty sure Consumers are getting mesmerized lol

Lumia 640XL features and stuff. There should be a commercial ad on youtube somewhere

So Aman you basically commented without reading the article so you could be the first commenter?

I pity folks like you, who just come to spit venom on WC and don't contribute anything. And I don't think that I owe you an answer. See the timings of my comment and the article.

Fools??
I have no idea why you resort to name calling and insults.
You need to grow up @Rod my opinion or yours doesn't matter to MSFT they do what the "feel" is right so why do I need to care?
You've been crying marketing since day 1 has MSFT done anything about that?

Well I think it you who needs to grow up. And am fed with folks like you who don't say anything good or contribute anything good.
And Rod is 'asking' (not crying) to promote marketing.

I'm just saying that it plays a big role in all of this... Lol.. One day everyone will understand. Hahaha❗❗❗

So, you're telling me to give up on my ideas, and not stress my opinion❓ No, I'm not going to do that, because obviously I still have faith...
.........
Nevertheless, you do raise an interesting point about spinning wheels, so I'll take that into consideration.... But, are you admitting to giving up❓...... Seriously, what I see MS doing with Surface keeps me hopeful, and somewhat optimistic....
..........
I only made my comment to you because I get sick of seeing people attack others around here over their opinions.. I'm not trying to start an argument...

Agreed. You're completely entitled to your opinions Rod.
And if WP gets the same type of promotion as that of Surface they are surely gonna get the required attention. SameSung promoted crap, and they are doing well. Marketing sure leaves a big footprint.

Im(just me) certain that MSFT won't give Windows Mobile 10 the proper attention it deserves.
Yes they are moving in the right direction with regards to getting developers but honestly what are they doing to attract consumers?
Pretty much nothing, I live in Thailand and the only time I know about a new device is when a MSFT guy(Kitinaj) posts in here aside that it's very hard. Once in a while I see adverts on the skytrain(haven't seen any for over 4months) and I take the train 5times a week to work.
Surface is way more innovative and superior than windowsphone so for these reasons I doubt MSFT would impress me marketing-wise. Unless they create a Surface Phone (now this might get heads rolling)

I see where you're coming from.... Yeah, we've been pretty pissed about awareness for years...
We'll just have to wait and see what happens.

i totally agree with Rod and Aman. I see Surface TV comm on just about every channel we watch. One of our favorite shows "The Walking Dead" is sponsored By Surface, which is watched by Millions of people. The show"Followers", are using Windows Phones and surface products in the show. Just recently another our favorite show, "The Amazing Race", are all using Windows phns, with FitBit watches. So MS is really doing some stuff as far as marketing goes. So i know, they will have something for Win10, to tell the world is FREE and how Cortana works with it. We also have seen several TV comm on Cortana Vs. dumb Siri(which NEVER gets it right when iSHEEP use it, that's a totally different subject). However, What my wife and i don't understand is, why no marking at all, on MS Bnad? She LOVES her watch Band, and we don't see anything anywhere, not even in the TV shows,............ that's kinda crazy, but it is selling like a hot cake, with -0- marketing. The MS Band is just AWESOME with almost 4 days of Battery life, and some GREAT Apps, with Built in GPS(unlike CrApple Overrated Watch Crap, that really SUCKS, which people from everywhere are complaining with many flows and issues already, again different subject). So MS is doing some stuff, give them a chance on Win10.

Rod for marketing director! :)
Lumia 640 and 640XL are already sold out most places here in Norway. They also got excellent reviews, so NOW is absolutely the time for some serious marketing.

probably sold out because they shipped only 100 /s

Exactly.... And, people said the band is doing well....... No.
.......
There's probably two little old ladies hand making them in a dark cold basement at MSHQ at a rate of two per day.....
...... Once a day Satya opens a little slot, and shoves some food through it, then tells them to get back to work... The ladies running to the door, falling to their knees, scavenging for what food they can get off the floor....
....... All this while having to slave all day without any plumbing, and the foul smell of their own feces torturing them as they work....
............
IDK.... Maybe they have some robots doing the work... Either, or.

I think that would be CrApple Gay Watch your are talking about:-), not the band.

Yeah,, probably be good to leave the "gay" part out as there's no sense in putting any negative connotation on being gay, and it may unjustly be offensive to someone..
........
Lets say you're white... Wouldn't be right to say the "CrApple White Watch".... No, that wouldn't be right to do that.. So, please treat people with the same respect as you would like to be treated with... Ok❓

Rod, you are a bit scary when you make sense... ;)

I always am, I called the watch gay, not anyone else. If i would call you and someone else, i would understand. but the watch is gay, and its a piece of overrated crap, made by Gay CrApple. Again, no "person" is involved in my comt. You may ask, why i use gay in iJUNK or any CrApple devices they make. Well, if you look at the CEO Tim Cook, which is Gay, you notice he has his Gay Ideas, and look in their devices, to gear for Gay people and Women. I can assure you, most iJUNK owners are Women, or gay people(maybe about 85%+), and only very small percentage of that those products sold to others. Last, I'm not sure if you know this or not, with having Billions of $$$$$ CASH($1650,000,000,000)over seas, the ONLY organization, CrApple supports and helps, is the Gay Organization, and NOTHING else, NO charities, No foundations, No nothing. So the word Gay fit them perfectly, wouldn't it? So I'm not saying anything out of line or made up. is only the FACT. Also, IMO, CrApple is the most disrespectful comp on earth, that has Brainwashed, Backstabbed, Lied, Fooled, Mislead, Pretends, Ripping people off, by giving them crap that is 4 years behind other brands technology, worked those poor Chinese workers at Foxconn, literally to death.................. CrApple is the MOST EVIL comp on earth. Thats who should be writing to, not me.

Actually, they are on the most sold list at several top vendors in Norway...

Well, at least he puts forth a point.. Whether you agree with it, or not, he's stressing his opinion towards adoption....
.......
On the other hand, what does your comment help, or have to do with the article❓

Agreed. I washed my Galaxy so had to get a no contract replacement and got the 521. Now on a LUMIA hoping by next year a Verizon flagship will be available.

I agree with you and think Microsoft's Windows mobile marketshare will grow much faster now that Microsoft's secret weapon to defeat Android and iOS was showed last week. As big developers like Snapchat, Facebook, Instagram, Mozilla, etc now don't have to hire Windows Mobile developers to port their apps to Windows platform, OEMs + Carriers now will trust the Windows 10 mobile platform. Ask big OEMs like Sony, Samsung, Xiaomi, Lenovo, LG and big carriers like Verizon, T-Mobile, AT&T, Sprint, VirginMobile, Telcel, Telefonica, etc if they will be trusting this platform for the future instead of Android which is married with Google's services more and more everyday and their answer will be positive. Now the work comes for Microsoft to spread the word on 1) big developers 2) OEMs 3) Carriers And by half of 2016 we might see a dozen of global flagship launches with Windows Mobile both locked (data plan) and unlocked (no data plans). This time we will be able to talk about what is better, if an iPhone 6 Plus/Galaxy S6 Edge vs flagship Windows 10 mobile device.

"If you change the future, you change the past" -Zeul

That's confusing... Let me marinate on that for a minute..

"Back to The Future" agrees with u

Tl;Dr ms is focusing on getting as many new users as possible through its low end freemium strategy

That's pretty much what the whole article said.

And its all bulls*it I've met a lot of people that tried wp when 920 came out and back then there weren't many apps and for that reason they didn't like the fact that other people got things that they didn't and when next upgrade came for them they went to android or ios, even my brother who I convinced that the windows os is much better than the rest bought a Nokia 925 and now has a xperia, he told me that to be honest he preferred windows as its more straight forward and easy to interact with but the lack of good quality apps made him leave...(told him to come back with win10) :)

Congratulations. You're the proud winner of the "longest run on sentence of the month" award. Punctuation - use it; it won't hurt, I promise.

The Farmers Almanac of Windows Phone articles. Weird piece.

The problem with MS's low end strategy is... Wait for it... They have lots of cash on hand and haven't a need to actually 'focus' because they could afford target both ends of the market at the same time... They just didn't and they look stupid for it... Even if this strategy works in the long term... It probably would have taken less time if they were serious from the jump... And would not have alienated so many...a dissatisfied customer is a dissatisfied customer... It's not a want to have...I don't buy into this perception that MS had to cater 1000 (exaggerate) phone models to the low end... And I also don't buy into the idea that they have to wait until Windows 10 to launch a flagship... They know what hardware Windows 10 is going to need... Just build the phone and slam 8.1 on it and make it upgradeable when Windows 10 debuts... The wow factor that the OS would provide can be accompanied by a newer version of the same phone just like Apple does when it revamps it's OS... This argument that Microsoft needed to focus is just bogus... To grow market share? Can't they walk and chew bubble gum at the same time? I mean if you really believed that you screwed up and were late to the market... You'll never let a customer go and plug the hole with money until it's fixed... I'm just saying.....................1520 for a year and a half, holding out for a flagship

That's the thing. MS knows what hardware Windows 10 is going to need that's why they're not releasing a flagship yet - the hardware is still being developed. They don't want to do another WP7 that couldn't upgrade to WP8 and piss off more people. Let's say MS listened to all these flagship screaming now and released a $700-$800 flagship by June and you bought it. How would you feel when 4 months later you see people using Continuum on their phones and you couldn't?

I use all three (iOS Windows Android) and seeing what each platform is doing, I'd say Windows is definitely the most exciting one to be in right now. Now the question is, will windows 10 deliver?

I'd rank 'em this way: Android - Most exciting hardware e.g. Galaxy S6 Edge (even though it has awful battery life), LG G4 iPhone 6/Plus - Most stable. Vanilla, but it just works and the hardware is overall very good. Windows Phone - Best typing, best notifications, best budget devices, and most potential

I'd agree with your take on the platforms Daniel.
Developer adoption and good marketing is what I believe is really needed if Microsoft wants to carve a market in mobile. The situation with the carriers and manufacturers didn't help either. I hope more manufacturers also make higher end devices available. Microsoft has made it easier than ever to get Windows on Android based hardware for free.

If they want to take on Android, they're going to have to allow Developer customization. A locked down environment is a stale environment.

Most of those customization made android worse. Is anyone really happy with the skinned version of android developers put out? Those skinned version of android are responsible for the delays to get updates and some models never get an update. Plus, the last thing I want is for the OEM and carrier to install apps on my phone that I can't uninstall, which frequently happens on android phones. The OEMs are free to install value added apps on the phone as a customization as long as I am free to uninstall them if they turn out to be junk. Plus the locked down environment hasn't hurt Iphone. Microsoft need to talk to oem to get feature they request, but don't let those OEMs do whatever they want.

You're missing what customization does for you. I didn't say anything about OEM's, I said developers need to be able to customize. A lot of the features that come standard now were introduced by developers on Android first. The stuff that that has staying power like flashlight, DLNA players, etc... Make it into the OS. Apple takes the cream of the crop and bakes it into their OS.

They jsut need to do a little profit sharing from the Winodws Store. give 1-3% of each purchase made on a device to that device manufacturer. The OEMS won't care so much about customization if MS gives them a way to earn revenue after the initial device sale. They will also pull for the platform that gives them that revenue.

Right now MS isn't giving what the OEMs what they want.

@daniel what will you say about the app eco system? A guy spending around 700-800 US dollar will get Half baked popular apps and won't get maximum local apps on windows phone. Is that justified?

On the other hand, that guy gets the best of the photo imaging experience, best of messaging, office, mail, screen, etc. The choice of the mobile and also the screen size. And many other things that I haven't pointed out. And for the issue of the app ecosystem, Windows 10 is gonna make it easier for the compiling of the Android and iOS apps. And there are 'high quality' third party apps that fulfill the purposes until the official ones come. Just don't judge a platform on a basis of only one thing.

Mail sucks, u cannot attach any documents. Not every user uses Office on phone. Moreover He can get office on other platforms also. Regarding screen Samsung flagship gives the best display. I agree Lumia has its own charm and features. But you really cant avoid the app situation.. A smartphone is really nothing without apps. Hope Windows 10 solves this app situation.

Bro, imgaing experience is best in Lumia, I agree with that, but not everbody buys a smartphone just for a better camera, well my Canon EOS 700D agrees more to my point.. Office, no mate, that's lame..Mobile version of Office till this day is very basic..Win10 for phones atlast will bring quality version of it.. Mail, ok.. Screen, tell me about the poor screen of 830, atleast I have better screen in 730.. Apps, lets talk about apps, can WP do proper multitasking? NO..Can WP run two windows at same time, NO..do WP have any app to record whats happening in screen, NO..Project My Screen only shows whats happening, but you'll still need a recorder in your pc to record it, is it worth it?, NO.. I love the style and almost everything WP offers, but they need to offer more, when others are much superior in those sections while WP brags about, 'yey, we have best camera and best build quality'..No mate.. Oh, forgot about most vital point..Fanboys will disagree to me, but do WP lag?, Yes, they do lag significantly and maybe also "can" lag severely..

@Puse Sorry bro, but an excellent camera phone is a must...you probably do not have kids and don't understand the value of having a capable camera with you at all times...

Sir, I'm 23, of course I don't have kids.. :D but an excellent camera of a phone with its tiny sensor can't beat a proper camera.. Well I get that people doesn't always like to very a bulky DSLR but there are mirrorless these days which are much compact.. So you tell me sir, do you want to capture your valuable family moments in an okay quality camera or would you rather capture it in a proper camera? :)

@Puse Since you don't get it, let me spell it out for you...do you walk around with your DSLR all the time or your phone? You're welcome...now move along and stop wasting our time...

Nobody's wasting your time..I ain't implementing anything to you, just saying a fact..and to answer your spelled out question, Yes!..

@Puse You write nonsense and gibberish...

What about spending $700 for a phone with 16gb of storage and no way to expand storage. That phone will fill up fast and you will have issues when you need to install updates. I refuse to get an iphone because of their pricing model. I realize that there are kids who can't live without snapchat. However, I have had no issues with apps. If an app isn't there, there is usually a 3rd party app or I can use the browser. The situation isn't ideal, but I'll deal with it to avoid the apple tax. I would use android, but I found the experience to be poor. It feels like a desktop computer where you have to constantly troubleshoot to figure out which app is draining your battery and which app is causing popups to appear on your home screen. If a phone needs a task manager and a task killer app, then the platform need a lot more work. I want my phone to be easy to use. So, for now windows phone is my choice.

So what is the answer for farmers that have tilled the soil and want to harvest a flagship? Should they move to Apple or Android or wait? The article didn't seem to be clear on that. Maybe that's Part 3.

My thoughts exactly. I know the user base has to grow but what about all those who have bought in, drunk the kool-aid and are getting bored waiting.

@bobloblaw @bozandam Yes, for those of us who have drunk the Kool-Aid -Part Three will address that. Stick around guys. Rules of Engagement is up next! :-)

OK, thanks Jason. Excellent articles--looking forward to the next one!

@bobloblaw Your welcome and thanks! :-)

Personally, I'm waiting to see what the One Plus Two phone offers compared to the MS flagship phones due about the same time (Q3) and will decide at that time which way to go from there.

I'm not sure about the just works part for Iphone. I haven't used it in a while, but I have heard from several people now that they have had many issues with the new iphone and some have said they on their 3rd replacement. I'm not sure if it's a hardware issue or if the new version of IOS is a bit buggy, but there seems to be something going on. I know my pool of reference is very small, but when you have several people from the same office complaining, I would say it's more than just bad luck.

Vanilla..? :P:P
Comment of the day.

I agree with everything here except for notifications. To me, Android offers the best notifications. There are notifications for everything, to the point that a lot of notifications need to be disabled to avoid notification overkill. Posted via the Windows Central App for Android

Mindblowing article..Hats off to you Jason..I enjoyed reading each and every bits of what you wrote..

Thanks @Arka1412! I appreciate that. Stick around for Part 3: Rules of Engagement and we'll wrap things up with Part 4! MS has a strategy. Let's just hope it bears fruit!

The problem is pupil will buy low end phone but wont gonna update. I do know few senior and junior friends who own Lumia 430 and L435, but they wont gonna update due to their financial condition, So I told them when W10 gonna come they can use my wifi to update, but their are many who won't.
This is the ground reality, I do know some who r still stuck at "Amber update".
So now what Microsoft should do is to bring low budget phone with W10 ready. So even a poor could have latest version.
(INDIA).
I know some of u'll agree and some of u won't, but this is what a ground reality.
Thank you.

Are you saying they won't update or they can't update? I believe Microsoft said any phone that has 8.1 installed will be able to update. I'm pretty sure all new phones that come after w10 comes out will have W10 installed.

I don't think there is any question that there will be new low budget phones released for WP when W10 is ready. :)

I'm not understanding your logic. Your saying it's bad that people who have a choice to update to 10 will make a choice and not update. So you belive that having a choice is bad... Or are you saying that low end android phones who never get an update to the OS are better because there is no choice. There is a dictator somewhere in the world that would love to have you on his staff.

He is basically saying that some people who buy affordable phones will not be able to update to Windows 10 because they cannot afford the internet data costs. Which is actually an interesting perspective, and probably is a reality for many folks. But to the OP, there will certainly be new low end Windows 10 phones available.

I don't get this..How using free Wi-Fi relates to poverty?

I advised few to use my Wi-Fi. Not governments Wi-Fi, actually v don't have it.

Since using a "friends' Wi-Fi" doesn't cost any money, poverty doesn't relate here..It is just some resist change, they are fine and well accustomed with the OS version they have now, that's the case..

I'm not sure about other OEM but the Lumia line can be updated at Nokia Care which will be soon renamed as MS store, so even if you do not have internet connection to download the update still can walk-in to the store and get it updated. It hardly will take 15 mins. Maybe they will build a kiosk for that, just plugin the device and update the OS by selecting the model.

I live in a country where once a person didn't allowed to enter inside a mall, just because he was handicap. So further u can imagine..

I know. My friend just got a Lumia 730 and I told him to use my Wi-Fi to update his 730 to latest version of Denim. He's hesitating to do it because of several reasons. For me it took around 4-5 hours to update my 730 over Wi-Fi.

few years back i was sure Microsoft will lead the smartphone world in some time, because their strategy to merge smartphones with PCs was a good one. Now though, I'm not entirely sure, the world is moving towards more mobile future, there are fewer people who use PCs these days at home, mostly gamers, in my opinion, an average user would say he'd better take an iPad than buy a new PC. This is just my opinion about how things will turn up, not that I don't like MS ecosystem, for me it is the best suited of all. I may be wrong in my opinion, but I see a tough hill for MS, good luck MS :)

Maybe in some way you are right. But to make you able to speak up in this article, even you are using browser or application, you still need a program that have been made from the real PC. You can't change or remove the function of PC itself. People still need it. I think that's why Microsoft continuing the windows OS, the Windows 10. The OS that capable to run in many devices. Honestly many years ago I thinking the same way you thought. Between buying a new Galaxy tab or new laptop, but all my college said that it's terrible experience to running an office job in tablet. It feels so hard to typing it making a lot of presentation in tablet, or yes, I can't play some online gaming in tablet. So, PC that I bought still give me my needed of my computing life.

Ipad sales have been falling fast. People started realizing ipads are expensive toys and they are better off using their larger screen phones. Fewer people might be using PCs for home use, but they still use them for work and many people work from home. The Ipad just can't fill that need. Microsoft whole vision is for productivity and that means being able to work on your phone, tablet, or PC and that requires a common OS so that apps will be able to run on any type of hardware and your documents follow you wherever you are.

Good analysis! This helps in understanding where we are heading. Soms MS decisions don't always seem to make sense if you don't see the bigger picture.

@adbolleman Thanks! I'm glad I was able to add a perspective that helps us see what MS is up to.:-)

Windows 10 is Microsoft's last chance to make its phone OS successful.

LOL says who? You? I was not aware you were the CEO of Microsoft....err. Welcome to Windows Central sir!

I think the idea of cross platform windows will ease people into the windows phone os. This should the. Slowly bring people over to the best phone on the market.

Interesting, I would note three flaws in the mobile strategy: A: a new crop requires water and fertilizer. MS has failed here. They repeatedly keep digging up the potatoes and replanting with soy beans. B: your crop has to make it to the market at large. One retailer sells your soy beans, another sells your wheat, the rest don't even stock anything. C: your crop has to make it to the market on time and be comparable other offerings. It takes them five years to grow full size grapes at select retailers while the competition delivers full sized, seedless, and multiple varieties at every retailer.

And, your crop has to be properly marketed...
........
I completely agree.. All the things you listed need to be handled differently from this point on.

Shares would be a lot higher if they get things right the 1st time around. it come in 8- 8.1 and I'm just talking the basics

Brilliant read and its helped me understand more about what Microsoft is doing

@Robert Thanks The company has a very challenging task. The biggest mistake was missing their mobile opportunities before Apple and android changed the game. Then their relatively slow response once those OS's began making strides. Their current strategy is taking place in a very "hostile" (competitive) environment. But it could be a winning strategy. Hang around for Part 3 and let's see how it MS strategy plays out in the long run. :-)

OMG. MS hired Chauncey Gardner to head up mobile strategy.

I seriously hate seeing Microsoft signature apps on other platforms. Then why the hell i invested my hard earned money in Lumia 1520 with many setbacks like OTG data, ODS in Excel, Google drive flawless compared to OneDrive, File Explorer and access from apps too amateur and unfinished ? Simply if you fix these cry for need, you can attract normal to business users. Always managerial people wont know a common man or employer needs
I love both Nokia and Microsoft very much. I have took pains in commenting because i don't want others to lead you. This is not a comment to criticise, seriously i love alot more things in my phone which eclipse the above said setbacks

"Sowing their Wild OS", "I'm just saying" (with regards to high-end phones), and then you ended it with Captain Picard. That settles it, Jason is now one of my favorite writers next to Richard. Beautifully written and explained. Looking forward to Part III.

@ladydias Thank for that. :-) I'm glad that I have this privilege to write for all of you. Thanks again. :-)

It does not matter how you spin it, MS services better on other platforms it's bad business and it will cause serious damage in the long run especially for W10 for phones. Apple will never give Windows users better services than users on OS X or iOS, they respect their users and their users are willing to pay good money while knowing they are getting the best.

"It does not matter how you spin it, MS services better on other platforms it's bad business and it will cause serious damage in the long run especially for W10 for phones." Expect Microsoft plans to fix that with Windows 10.

@R_Michael That's a fair point. However I believe that better apps on other platforms is a temporary phenomenon for now just until the Windows 10 platform is ready. I trust Nadella's intent to ensure that the MS ecosystem will be the best place to experience MS services. I could be wrong. I hope that I'm not. But I would be surprised to see if they don't remain true to that commitment. I think they realize the competition their up against. They've invested so much in making Windows 10 an amazing platform. In unprecedented ways they've changed their business model by releasing very early builds to glean and implement user feedback. They've pushed the envelope with innovation with things like Hololens and Cortana and so much more. It seems that they are really building their ecosystem. To offer less than the best experience in this newly "renovated" Microsoft environment would seem to go against everything they are doing. Let's hope for the best ;-)

What an excellent piece of writing (aside from some small grammatical errors)! Thank you not only for the excellent information and analysis but also for the beautiful presentation of it.

@frnlh Thanks! :-) Sorry for the grammatical errors. :-( I appreciate your support!

Things look good on paper ...

Very deep analysis. We need such editorials. Thanks Jason for these editorials. I enjoyed all your posts.

@h168 Thanks. I appreciate that. I enjoy providing these to all of you. :-)

Read the whole article. Nice work Jason!

@rahulsharma_sep Thanks man! Much appreciated!

Thumbs up on the article. Additional on the Engage photo.

Thanks @Dave47! I thought other, dare I say, fellow Sci-Fi "geeks" like myself (for the record we sci-fi geeks are cool :-)) would get a kick out of that!

May all your warp core breeches be easily contained ! :-)

@Dave47 May our warp cores NEVER breech!:-) Live long and prosper.
***************************************************
P.S. Cool avatar.;-)

I seriously don't think it matters what MS does, or how good their products are.....
...........
If Marketing, as a whole entity, is not sufficient, then devices, products, and services, will never reach their full potential as far as usage, adoption, sales, and market share... That's my opinion, and I'm firmly sticking to it...
............
IOW, "point of sale" is MS's last step towards reaching consumers, so that makes marketing the root cause of any deficiency.

Hi Rodney! In fact, it does matter indeed how good their products are! It should at least be as good as the competition to gain in scale, and much better, or have a differentiation, to gain in quality! ; )

Your right, google spent trillions on advertising and THAT is why it's the #1 phone ecosystem. It has nothing to do with Android being an open source OS, That asides from being free it can be customized and forked. The emerging development tools are also open source cutting even more costs. It can also be adapted to all manner of hardware cutting costs even more. These factors did not contribute to it being the first choice for portable device makers everywhere. It was the marketing. Definately.

But what if developers had their apps for windows phone, most developers won't be porting their apps for windows phone because thinks are an lower market share, the problem here is that they wants have the maggi soup, just all ready for do an app, if Henry ford had that thought would already be going in horses because would though why should invent a thing if nobody wants afford it or nobody would purchase it , That it's the problem wants the developers have the table served without even having to cook a dish. How Android grew up by developers wanting to develop and not expecting that the market share grew up for just start to create apps, if my app it's in the 3 os wouldn't care move to one or another os, it's like drive a car you can drive and choose any car because all cars have gear stick brake stick, and, pedals located in the same side not matter what car drive

Great article, can't wait to read the next one. Well done!

@Jasper Thanks! Hope to have "Rules of Engagement" to you soon! :-)

So it's important to extend cortana and edge to other platforms...
I think that Microsoft can't conquer the mobile market alone, they need other manufactures that joint Microsoft vision...

Don't think be the right direction give your exclusives to anothers, if wants conquest must do but attracting and that should be the,app store not by give all the apps to your rivals

There are two ways they can, and must, attract other hardware makers. First was to make the OS free or cheap, and this I think has been done. Second they cannot do due to current partnerships BUT they really need to support a broader range of hardware. The Qualcomm hardware requirement prevents folks like Huawei from making a profitable (and thus viable) product. MTK and other chipsets MUST be brought into the fold to see larger scale device maker adoption.

Those who are capable of buying a high end device generally switch devices often 5 times more than an average person. So they will always look for a more capable device . As Microsoft is slow in launching flagship devices thus have less users in its flagship area.

New WP users dont really like to experiment WP by buying a flagship......they'll definitely buy a low end phone as backup phone and experience the WP....its just like having a sample tasting before eating a new food item

My first WP was the Lumia 1520 which I still use as my daily device and I'm not thinking about changing that any time soon.
I'll probably use it until the battery starts to get old and fail. Or if there is a new win 10 phone that comes out with better hardware and all that. I'm fully committed to the WP platform, I don't even think about switching to android or ios

Actually wrong. I specifically buy a high-end device with robust hardware and features because it will last me longer and not become obsolete sooner. I've had my Lumia 925 for 2 yrs now and will probably upgrade with the new flagship Lumia line coming out soon, with a Lumia Cityman or Talkman...

Using android for short period(as im going to exams were there is high risk of losing phone so i dont want to lose my window phone)......yes we have every app that im using on WP but im still missing wp...WP is best for typing messages

Great article Jason. Looking forward to the next.

@xfalk Thanks I appreciate that.:-)

This is a very nicely written article. Congratulations. And I do agree that this harvest strategy might apply to some Microsoft areas like tablets. But on mobile? No. I don't think so. On mobile, Microsoft is done. They may be trying to plant their seeds, but they've yet to realise that Google and Apple have already salted the ground. Nothing will grow there, no matter how hard Microsoft tries to plant their seeds. So at best Microsoft should plants their services on Android and iOS. Then hope that the fruits will lead people into Windows PCs and tablets where those services - like Office - make all sense.

Come on, man..... Since the industrial revolution we've seen the popularity of products come, and go.... You can't honestly sit hear and say that in the year 2043 Apple, and Google will definitely rule the world, and that no company, including MS, will ever be more popular in mobile... Really❓
.........
Maybe it won't happen anytime soon, but who's to say that what MS is doing right now isn't laying the groundwork for success in 2025❓ Times change, and one day people might laugh at all of these primitive mobile toys... So, shouldn't we keep an open mind❓
............
You can't reason your way out of this one, buddy.. I got you this time,,,, partna... Lol❗

I still maintain what I said. Microsoft has no chance of success in the mobile consumer market. The land is salted. But they can create a new category of products, like they did with the Surface. Notice that Microsoft's consumer tablets - the Surface RT - failed with a bang. Because Google and Apple already dominated it. Windows Phone failed too. Microsoft just hasn't admited that yet. With the Surface though, they created a new category of productivity tablets. So much that even Apple - that dissed the Surface - is now releasing the new MacBook (which is a web browser with a keyboard) and possibly the "iPad Pro"...which is basically the Apple Surface. Now, if Microsoft creates this new category of mobile device, like a productivity phone (to occupy the space left by BlackBerry for example) that follows the concept of the Surface (which is what I would call a "Surface Phone"), then they could stand a chance. But then people would have to understand that this "Surface Phone" isn't a product for the masses just like the Surface isn't. Microsoft can sow in the fields of business and productivity devices. But the Lumias aren't it. They'll never be. Lumias were consumer products to battle Apple's and Google's offerings. Those failed. Time to rethink their models.

I have to agree with you to a point. Being the first one to do something is also the very reason Goopple is so successful in mobile. However, claiming that Microsoft has absolutely no chance of breaking through with a consumer smartphone is simply foolish. Even a group of basement programmers could succeed in doing so, if they are ambitious and smart enough.

Google wasn't first. Android became popular in the US due to the exclusivity of iPhone on AT&T. People who had other carriers and didn't want BlackBerry or Windows Mobile chose Android as the alternative. Posted via the Windows Central App for Android

They were the first to give an affordable alternative to iOS.

Yeah, people who were iPhone fans laughed at Android....

Maaaaannnnnnn... You're not being very reasonable....
........
So, you think people are gonna be using GalaxyS61's in 2050, and the iPhone 62 is gonna be all the rage❓...... LMFAO❗❗❗
........
I'M just saying... Look at Nokia, and Motorola 15 years ago.... A short 15 years ago. Times change. No, times will most definitely change..

For once DJ try to have faith in Lumia and love it as once Nokia ran it. With windows 10 all the so called faults of wp8.1 will be gone and we can still enjoy our Lumias!

"With windows 10 all the so called faults of wp8.1 will be gone" I've heard this argument since WP7 you know... (By the way, the fact that once Nokia ran it and that it ran Nokia nearly to the ground won't put WP in very good place with me...you do NOT want to use the Nokia argument here ;P)

Much has changed, including Microsoft's policies and the way they go about things. Unlike previous iterations, Windows 10 aims to address the actual issue of the ecosystem-lack of recognition and third-party support. Features are coming too. Unless we are taking about Apple, stuff like this is never predictable and it could go either way... Soon.

I don't necessarily think it's the hardware that he has a problem with... It's MS. But, he is still being a little unreasonable.....
........
Nevertheless, he USUALLY raises some good points....

@DJCBS Thanks for the support! Also appreciate the input to the discussion, though I do disagree with your point that WP is done. MS's goal is to offer the best productivity solution for work AND personal life. Lets see how their strategy to achieve that goal plays out.;-)

I really enjoy watching all of this unfold. excellent farming analogy too.

Thanks @denzL. This is an exciting time in MS story. I believe we are at a point in MS history that will be looked back on as a critical time in their story.:-)

The key battlefields will be India and China where the market is still fluid and growing. The slowness in developing the Chinese market is worrisome. Unless Microsoft gets local hardware and marketing partners, progress may not come quickly. $70 is probably the floor for pricing smartphones. Price / performance for Windows phones is strong but Android phones exist at the $100 level and customers rarely get to compare side by side. Marketing will be a key with the Windows 10 launch.

The whole farmer seed analogy didn't do much for me, sorry.

@Graham Thanks for the feedback. I can't win them all. :-)

I just wonder about this strategy. If you sell a bunch of low cost cell phones, will you make money in the long run? By selling devices with a small profit margin, one would try to make money from the app store. If the people could barely afford the phone, do you really think that they will purchase a sufficient amount of apps? Selling high-end devices gives you a positive return on the phone, plus you know that the customers can afford to buy plenty of apps. Plus, if you make the devices cheap, can the devices keep up with the updates or will the phones become obsolete too quickly. I am not saying that a company shouldn't make low-end phones for those who can't afford the higher-end ones, but I am not sure if it will be profitable at any point. This is why I believe that they should always have a cutting edge device ready for sale.

@scubanitrox Thanks for that input. Good point to consider. It's a long play. They'll sacrifice profits in this area for now to gain the users. The company is large enough with very profitable businesses that they can take the hit for a while. How long? I don't know. But they are committed to make mobile work. Let's see how it plays out.:-)

I loved the first part and I loved this as well. Well thought-out, and well-written. Thank you the analysis! You are right, MS is gaining users even if it's not setting the tech blogs on fire with cutting edge flagships. It's a safe and good strategy. I wish they would make all their phones available across all carriers and all countries though. Even if they are affordable phones, they need to be everywhere to be recognized as a prominent brand.

@KhwarNadeem Thanks for that. Yes its a long play by MS. Not especially exciting. But necessary. The good thing is, the company IS doing some very exciting things and exciting flagships are on the horizon!:-)

Really good article... we need affordable devices to increase the number of users.. As in India they only advertise affordable devices cause they think very few people gonna buy high end windows phone here, but many of my friends use iPhones and high end androids... Now what Microsoft needs to do is they have to advertise high end windows phones and it's great features cause people in India still thinks that windows phone doesn't have WhatsApp, Bluetooth, wifi sharing, and so on... We really need good marketing strategies so that people will know more about windows ecosystem.
Keep doing your great work Microsoft...

@pava ahirrao Thanks for your feedback and your perspective!:-)

Samsung's low end never made hits. What got them to stardom was the first and second Galaxy S. What they did right: Brand recognition, brand name "Galaxy S". each consecutive device name never changes And with every new device added improvements. Excellent marketing. What does MS have? Always using office or some productive shit to sell their WP devices. NO ONE CARES! They want to see technological progress. They want to see the next big thang. The 920 was to be the galaxy S of WP! MS keeps fucking up by doing the HTC strategy that killed them- bombarding the market with phones of all sorts! And no, India ain't gonna help! Nowadays, Samsung can slap the galaxy name on any low crap device and it will sell! Today, they don't even need to make low end devices anymore. Samsung is the real Apple competitor. Hey, what do I know. I'm just follow tech trends and put 2 and 2 together. I'm not smart like WC and fans.

...people buy phones based on the popularity pf the bigger brother. Apps, people can live without. High tech phone, no!

I still think it is a mistake not to release a flagship phone yearly. The early flagships 920, 925, 1020 etc were hamstrung by windows 8 not being the finished article, and also by too few apps, and inferior apps which didn't help with adoption. Since 8.1 hardware wise there has been no proper flagship windows phone, at least not comparable to its rivals. I agree and understand with the low end drive to boost adoption, but how many different budget phones do Microsoft need to achieve this aim?

Grammar failure! We didn't "saw"anything. We SEEN! Somebody give these writers English 101.

After the first two paragraphs I quit my job and went farming!

Wow, you took that farming analogy really far lol. Great article though!

@jas005 Yeah I guess I did.:-) and thanks for the support. Keep coming back, share and stay part of the discussion!

Good article. :) Quality writing.

@Nitish Thanks for the support. Please stick around for the rest of the series. Next up Rules of Engagement! :-)

There's still an app gap for me. I like nearly everything about Windows phone but the marketplace. It's like some developers just forget we exist. I see more products and services everyday that have apps which I would like to have, but they just aren't available on WP. Hopefully, with the new tools available from Microsoft, the app gap will disappear, but this will take awhile. My next phone might be an android.

Also MS have shot themselves in the foot with WP. My partner relies on Googles services so would be reluctant to leave Android because it would be messy and time consuming.
Although I am heavily into MS services on my phone for me to change OS would be a cakewalk. Alas this is something I may well do this autumn in the event of no forthcoming flagship release from MS this year

Funny you should say that about WP, Android, and the app gap. My current phone is an Android (Galaxy Note 3). I am VERY unlikely to go back to Apple (though it's not absolutely out of the question) but I don't want to do another third party Android phone either because of the major update delays, the majorly messed with updates, and all the bloatware. So my next phone (in July 2016) is very likely going to be either July 2016's nearest equivalent to the Nexus 6 or the Lumia 1520...depending almost entirely on... ...you guessed it... ...whether or not the app has been sufficiently narrowed. If yes, Lumia. If not, Nexus. Posted via the Windows Phone Central App for Android

Its not fair to base "high end" sales off the 920/925/928/1020 figures. While they were high end to WP users, everyone else saw them as a generation behind. You can't just ignore that... While the 930/Icon/1520 are closer to the other high end devices, they were all still seen as nit being on "the cutting edge" as flagships should be. I'd argue, there has never been a true competitive Lumia Flagship. Hoping to see that this year... This comes from someone who absolutely loves his 1020 and 1520, too.

@blacklac Thanks for the input :-) Typing this response on my loved 1520. And I carry my 1020 as a 2nd device daily. Appreciate your input.:-)

The strategy is all well and good! but does nothing to fire the imagination of the media cognoscenti. A flagship phone if it catches the zeitgeist can propel customers who can't afford premium onto budget WP. Phone shops are full of different models of crappy Samsung phones aimed at the budget consumer who want to buy into the hype of Samsung

I had been thinking about jumping to a mid phone but my Icon is still good and its a little over a year old. But I'm still looking on a lower price carrier through tmobile with their 635 or 925 or wait for Verizon's 735.

Great write up, very insightful. I disagree on the flagship reasoning though. Part of the reason the flagship strategy "failed", is that many of them were carrier exclusives. The 1020 was ONLY available through AT&T, the ICON and 1520 only available on Verizon & AT&T respectively. The 930 never came stateside. Have T-Mobile or Sprint ever had a flagship??

@the_craze thanks for the feedback. I summed up your perspective in the article with this statement "Some may argue that limited availability, limited promotion and poor sales associate support. I completely agree." It's just below "I'm just saying". You make valid points!

That is EXACTLY why the flagships have "failed"-relatively speaking. I hope this exclusive crap stops with the next flagship-it needs to be offered to all 4 major carriers. Most people here in the U.S. don't wander from carrier to carrier to get the latest and greatest.

LOL, on Feedly the title was cut off after "the seeds of" and I swore the next word was going to be "Discontent"
But ya, success. I really hope MS knocks this one out of the park with win10 and a full lineup of devices that is widely available with lots of apps... but if they screw up the win10 launch then even I am planning on jumping ship, and I am a pretty die-hard Windows and WP fan. They have the capability of making WP10 a success... but they also had a good thing going with Windows Mobile, and WP8.1 (I would even give them WP8.0) and they managed to mess those up pretty badly. So I sit and wait eagerly for a flagship, but if one does not launch, or things do not measure up to expectations, then the new Galaxy Note which should be launched around the same time will probably be my phone of choice.

You also can also pretty much carry on where you left off with your new Galaxy in regard to Office, Skype, Calendar, OneDrive,OneNote etc

This, and the previous Part One, are the best written articles I've ever read on a blog.

Ha ha, must have been typing at same time.

@james Rufer Thanks so much! The team here is great and we all enjoy providing you guys with great content. There is great and genuine support provided by the leadership to help writers grow!

@cale8220 Thanks for the support!:-) Share, come back for part 3 and 4. Lets see how this story unfolds!:-)

Excellent article, certainly made me see their current strategy in a different light. It's all making a bit more sense now. It's humbling to understand that the buyers of those low end devices are indeed "helping" to prevent the demise of our WP Eco-system. MSFTs investment in high end devices couldn't be justified just to make us lot happy, when you consider that our nice new flagship Lumia might just end up being or last Lumia! We remain static at 3% market share, even with millions of low cost devices sold. Without these devices would we even still have 3% share?

@TheAccelorator I'm glad that the article was so helpful. And I appreciate the support as well. Stick around for part 3. I'm hoping to share more that will benefit you all!

I see three major points (100s of smaller points maybe). 1. A friend of mine was Mobile director at a MAJOR department store. She said "when i look at the graphs, the Win Phone does not show up. I just can't justify a big budget to keep the Win Phone app updated" (in regards to purchasing through mobile devices) 2. Youth and Executives. The "coolness" of Apple. (high end market) 3. The Andorid ecosystem. Goes with the first. (low end market) It is really hard to get in to this market and unless Apple/Samsung (and others) screw up my bet would be go after corporations and hope for the trickle down strategy. 4th issue could be. "I have $1000 invested in Apple/Andorid Music, Videos, Apps, and Android tablet/iPad on top of my Phone, how could i switch and start over? Tough to get in. But as I siad, they OWN the corporate market, that is the ticket in I believe. -ok

One hell of an article or was it a speech?


@Gerdhardt hmmmmmm. maybe a little of both. :-) jk

At this point Microsoft has to continue,to create high-end devices and low end devices, don't let up all no 1 fall, people will quality eventually turn heads to middle Microsoft... They enough money to stay no .3 in the market share, 3% I still a lot of people worldwide....

While I certainly agree with MS's strategy of bringing down the development costs with Win10, and while I am, and have been since the launch of WP8, rooting for a low-end strategy, that is not an excuse to dismiss high end (it's at least as "free" marketing as user acquisition through free services). There are still a lot of opportunities to influence both customers and developers alike, but those opportunities won't exist forever, and it remains to be seen if MS has chosen the right opportunities to focus on (or rather the right opportunities to ignore).

@bloobed thanks for your perspective.:-)

Another great and thoroughly enjoyable article

@adds8476 I appreciate that. Thank you :-)

Got your money's worth out of the farming analogy then beat it to death!

@Rishicash fair enough. :-)

I bought my 930 following disappointment with ios and iPhone 6 - I got specifically because of how different it was from the pack - I like the eco system and the fact you don't have lots of garbage clogging up the app store - I like where Microsoft appears to be heading and they come from a far stronger software platform than google or apple

Perhaps the logic of this article matches up with someone's thinking at Microsoft, but it doesn't change the fact that the logic has some big holes in matching up with market reality. Having some kind of up to date presence in the high end is important for conveying that it is a competitive platform. They could put emphasis on the low end while still refreshing a high end model at least once a year. The chunk of people out there who get subsidized phones and sign a contract are going to go for the best phone available - why not even attempt to compete for these people? It was the same story with the original surface - limited software and hardware - and it didn't sell. Now the options are competitive and sales are up.

What a fantastic article, I've never thought I would see someone mixing Samsung, Apple and Microsoft mobile devices into one. This shows why Microsoft's 100 million freemium mobile Office licenses are helping the overall wireless mobile industry (OEMs + Carriers + Users) since these users in iOS and Android are actively using their data plans to use Office online. If the 12 million Office 365 paid licenses does not grow as fast as expected I don't see a problem since Office on mobile is becoming a standard which will attract more customers to Microsoft's products even when they don't use Windows Mobile Platform. With that said, I really hope Office in Windows 10 for small tablets and smartphones can be as good as on iOS and Android now that iOS and Android code can be converted to Windows Phone code.

Very well-written! The best thing is that after the announcments from Build even the guys at Android Central have started talking about switching to Windows. Ten will consider, one will. Acquiring even 5% of Android's users is more than enough.

Wishful thinking as it concerns WP, although no doubt the hive mind here will be amped. Establishing WP as the poor persons phone and targetting customers with no disposable income is a loser strategy. WP is not doing well, on an overall market share basis and more importantly on the revenue/EBITDA basis. The iphone and android offerings are compelling, however, and will allow MS to make money while continuing to flail and fail with WP.

Well written article and drawing parallel comparison to farmer and farming is an aptly suited with what MSFT is pursuing with windows 10 strategy for devices with screens and no screens to rival platforms apps on W 10.

Honestly, you could have said all of the above in just a couple of sentences, without the strained farming analogy that kept bopping the reader over the head. Yeah, we get it: Microsoft is Old McDonald, and the low end Lumias are his bag o' seeds. Secondly, what pokes a hole in your write up of Microsoft's strategy is the simple fact that, emerging or developed market, few buying a $50-100 phone are also using apps of any significance. Nobody buying a Lumia 430 is using Office and Excel on it. They're basically dumb phone replacements.

@Johnny Tremaine Thanks for the feedback. Appreciate it. :-) Hey if I said it all in two sentences it would have been a tweet!:-D
Also in response to your second point. The last paragraph of this piece addresses that lack of "engagement" by that target audience with the services built into the device. I actually left it as a nice little segway into Part 3, Rules of Engagement. Stick around if you'd like. Maybe the next piece will answer your questions! Thanks for adding to the discussion!:-)

The strategy of giving Windows 10 away for a free upgrade, is great. People will be more inclined to upgrade to Windows 10. When they get into Windows 10, they will get familiar with the interface, and will (hopefully) be more inclined to buy a Windows Phone. Time will tell.

I just sent back an iPhone that I owned for about four days. A great phone and I had my face glued to it the entire time, but in the end, there were too many things about the WP operating system that I missed. Now I can at least unequivocally say I know what I might be missing on other platforms, having now owned and used something in Android/iOS/WP. I am really excited about my next phone having mobile 10 on it. I have no idea if MS' strategy is going to be successful but I will be all in until the absolute bitter end.

The low end strategy in emerging markets obviously doesn't work. It is now reported by Tapei's Digitimes that Microsoft has so far sold much less phones than they expected in India, South East Asia and South America. Therefore Microsoft has reduced production of Lumia smartphones by 20% until at least the end of 2015. Microsoft is stagnating in a growing market Digitimes reports. And as Microsoft has now annoucned at Ignite in Chicago that they will scrap the "Phone" out of the next Windows name (the next version will be called "Windows 10 For Mobile") it pretty much shows that they don't expect much from the smartphone market but are now hoping for tablets.

All I can say is there had better be a new High end Windows phone released soon after Windows 10. Most of the phones out there now are just trimmed down and cheap. I need an update on the Lumia 1020, and/or a waterproof phone, etc... This paired with the new Widows 10 app revleations for developers and they should see alot of new users. And people like me might stick around. I need a new phone yesterday and have been holding out for the next great Windows phone. Bring it On!

The two devices rumored to be coming out with W10 are anything but remarkable. We aren't likely to see a TRUE flagship from Microsoft--if ever--until 2016. Mark my words.

This text is true. I myself had have this Lumia 520 over year now. It was my second smartphone (L900 first). So yeah I got familiar with WP and going to get Windowsphone in future too (when this one burns out).

MSFT writing better apps for iOS and Android => your farmer using his fertilizer on competitors' fields instead of his own, hoping that people will see the lovely produce from them and decide to give his fields a try. MSFT ditching Win32 in favor of WinRT => your farmer changing the spacing of the planted rows so that none of his, or anyone else's, existing equipment works with it. Suppliers have to create all new equipment just for that field and refuse to do it.

the next flagship should be sell with avery service provider... exlusivity contract are not good for flagship, The iphone 6, the samsung S6 are sold with avery provider...

windows 10 will be never complete....and cant see them implementing the universal apps ambitious project at the time of release!! windows 10 is a service and i wont be surprised if they choose to implement alot of features in a staggered manner..1 after the another

nah they are just desperate and got it all wrong, you cant pursue the average joe with complex tech, they will choose whatever their techie friend tells them or the most popular option, if you aren't popular and you don't convince their techie friends first with a breathtaking flagship then you're just wasting your time, I guess their "market research" and smart people tells them to do the opposite, but that doesn't work unless you're selling shampoo or fried chicken, the masses aren't smart enough to choose one phone over the other based on more than price and popularity, period. and of course they are trying the pricing war, which leaves you with the devaluated brand nobody wants but "needs" heh, poor Microsoft they will say

A very beautifully written Article with deep analysis, and an interesting presentation... Usually i don't read long articles but when i started reading this article i stopped at the end... This article really helped me to understand Microsoft's Strategy. Thank You so much for this article. Looking forward for next article. Regards :)

@T_Luck_Sharma Thank you for that. I'm glad that the presentation and content was engaging enough that it piqued your interest and kept you engaged. I'm glad that you're looking forward to the next pieces in this series. Hmmmm. Looks like Windows Central - ACQUIRED - a new reader of it's editorial content:-) Stay tuned for Part 3 Rules of Engagement! ;-)

Ahh, this post gets a +1520 just for the Picard

Because of my job in finance, I was never I interested in iOS or Android...I've been using Windows Phone since Windows Mobile days because I've always liked the mobile productivity aspect of the phones...WP keeps getting better and I love the convergence aspect of Win10 and that I believe will be gangbusters for MSFT...no one else is even close to what they're doing on this...

Great articles so far, Jason! Separating "positive argument" (the way it IS) from "normative argument" (the way it SHOULD BE), from "utilitarian arguments" (what does and does not / will and will not work): I think you're absolutely spot on in the positive. I think you've nailed the positives and negatives of Windows Phone, and why they are the way they are. Very fun, and engaging read! Very thoughtful and informed. Very illuminating (ilLUMIAting?) ;-) In terms of the utilitarian, the plan is clear, thoughtful, long term, universal, certainly possessing merit, and I have a guarded optimism for the whole thing. But ultimately, will it work? I have no idea. The two major pitfalls I see here are 1) The possibility that Windows will become so ingrained in people's mind as [cough cough] "affordable" (wild euphemism), that it'll never recover from that. 2) The possibility that the gamble to put MS apps on iPhone and Android will backfire, and people will not want to "buy the cow when they can get the milk for free". I know for a fact that the iOS people are currently using the fact that you can get rock solid Apple, Google, and MS apps on their phones vs just Google and MS on Android, and just MS on Windows as a major selling point for their platform. And to be honest, it's one of their more compelling arguments. I know Satty says the best MS experience will be on Windows. But what does that even mean, and when will that be? At least for the present moment, it may actually be the worst. The fact that both of these potential pitfalls exist, and the great ease with which one could spark or bolster the other adds up to GREAT risk in my mind. MS' goals are compelling and good, and their plans are feasible. But I kinda feel like they aren't leaving themselves much margin from the cliff for error. Now, in terms of the normative, I'm a million miles from being an expert, and that impacts me here perhaps even more starkly than on the other two, but here are my idiot's thoughts: I think it's a far from ideal approach, but when you're in a hole, digging out is dirty business. I don't know that I can think of a better solution that has a greater chance of success, and so this probably is their best shot. I can think of ONE exception though (and others here have said it as well or better than I can). In their drive to build from the bottom, they really have put their high end side pretty much in complete stasis. I think this is going too far. I do think they should bite the bullet, and have at least one. And one that's not as old as the 1520, but one that's as substantial and awe-inspiring. It'll sell like crap, and they'll take a bath. I know. But I still think they need to do it. This, I think, will go quite a ways towards mitigating the risk of doom and gloom scenario 1 that I mentioned above. Anyway, just my 2 cents. Posted via the Windows Phone Central App for Android

Just so you where I'm coming from: My current phone is a Galaxy Note 3, and my main computer is an aging 2009 MacBook Pro 17". I have XBox One, and XBox 360, sure. But that's in the context of being a super-nerd-gamer who has somewhere like 35 systems that I've collected (hoarded?) over the years, and which also includes the likes of PS4, PS3, WiiU, and OUYA. I am a Windows Insider, though, and have Win 10 tech preview on an old junker HP laptop as well as on a Lumia 520 that I got when they were only $20, and which has no cell or data, just WiFi. My plan is to build a decent Win 10 driven gaming PC within the next year or so, and go "dual platform" rather than being "mac-only". But with each passing day, I'm taking more and more seriously the prospect of just not replacing my Mac at all, and going "Windows-only". On the phone side, I'm hoping to avoid going to Apple. I don't dislike iOS by any means, but it is definitely my least favorite - insular, locked down, pretentious, and comparatively boring, and bland. I'm not super bowled over by the iPhone handsets themelves either. But with as much less buggy as they are, and for as quickly as you get updates that aren't monkeyed with, and as tight and well run as the store is (not to mention having Apple, Google, and MS apps all under one roof), I still can't rule the fruit out completely yet. I'm not due for renewal til Jul 2016. So it's me and the Note 3 til then (unless it falls into quicksand...which we don't have a lot of here in Des Moines). But my next phone will most likely be the closest equivalent Summer 2016 has to either the Nexus 6, or the Lumia 1520 - depending pretty much entirely on the state of Windows app quantity, quality, and availability at the time. So I'm not sure what to think about which one will be more likely. But I will say this: I HOPE it's the Lumia. Even though I'm presently more of an outsider than an insider, I'm as much an MS cheerleader as I can be for not being "all in" like you are. At the very least, it's where my heart is more than with the others right now. So, fingers crossed. Anyway, keep up the great work, Jason, and I'll look forward to your next article! :-) Cheers! Posted via the Windows Phone Central App for Android

[sorry if this is a double post] Just so you where I'm coming from: My current phone is a Galaxy Note 3, and my main computer is an aging 2009 MacBook Pro 17". I have XBox One, and XBox 360, sure. But that's in the context of being a super-nerd-gamer who has somewhere like 35 systems that I've collected (hoarded?) over the years, and which also includes the likes of PS4, PS3, WiiU, and OUYA. I am a Windows Insider, though, and have Win 10 tech preview on an old junker HP laptop as well as on a Lumia 520 that I got when they were only $20, and which has no cell or data, just WiFi. My plan is to build a decent Win 10 driven gaming PC within the next year or so, and go "dual platform" rather than being "mac-only". But with each passing day, I'm taking more and more seriously the prospect of just not replacing my Mac at all, and going "Windows-only". On the phone side, I'm hoping to avoid going to Apple. I don't dislike iOS by any means, but it is definitely my least favorite - insular, locked down, pretentious, and comparatively boring, and bland. I'm not super bowled over by the iPhone handsets themelves either. But with as much less buggy as they are, and for as quickly as you get updates that aren't monkeyed with, and as tight and well run as the store is (not to mention having Apple, Google, and MS apps all under one roof), I still can't rule the fruit out completely yet. I'm not due for renewal til Jul 2016. So it's me and the Note 3 til then (unless it falls into quicksand...which we don't have a lot of here in Des Moines). But my next phone will most likely be the closest equivalent Summer 2016 has to either the Nexus 6, or the Lumia 1520 - depending pretty much entirely on the state of Windows app quantity, quality, and availability at the time. So I'm not sure what to think about which one will be more likely. But I will say this: I HOPE it's the Lumia. Even though I'm presently more of an outsider than an insider, I'm as much an MS cheerleader as I can be for not being "all in" like you are. At the very least, it's where my heart is more than with the others right now. So, fingers crossed. Anyway, keep up the great work, Jason, and I'll look forward to your next article! :-) Cheers! Posted via the Windows Phone Central App for Android

@JaySeeDoubleYou First thanks for the support! Second thanks for the thoughtful input, great article - I mean comment!:-) You remind me of another verbose fellow with the initials JW. Lol :-) Oh and ilLUMIAting, I see what you did there.;-) Enjoyed your comments:-) Thanks for being part of the discussion! :-)

Very engaging editorial! Thanks for continuing for our benefit Jason! Looking forward to more in-depth from you. Good Regards!

@guytronic Than k you!'and your welcome!:-)

This sounds good but wouldn't it be fairer to create a way for windows app developers to port their apps to IOS and Android. It seems to me that the only thing MS cares about is MS.

Hi @albert Sharp I hear your point. And if I understand your particular perspective, you are a WP developer correct?
If so I understand your desire for MS to provide a means for you to move your content cross platform given their recent moves to bring iOS and Android apps to Windows. Additionally thier own cross-platform moves may seem to set a precedent. Here's one thing to remember about just about every company in existence.
Despite thier nice slogans and/or dialogue that SEEMS to make consumers feel like what the company is doing us FOR the consumer its really all about the company's bottom line. What's going to make them money.
Bringing iOS and Android app to MS easily will, if developers bite, make MS money.
Bringing MS apps to other platforms will, if consumers bite, make MS money.
Making it easy for Windows Phone developers to port your apps to competing platforms potentially makes YOU, WP developers, money.
Sadly I don't see that Microsoft will see how such a move will benefit thier bottom line. Especially now at this critical stage where their focus is quite literally on survival of thier mobile initiatives.
I could imagine some form of altruistic program, being offered by Microsoft dedicated to their faithful WP devs to help in this area if they were not currently fighting for thier lives in mobile.

I agree with this article completely. Although it is a painful wait for new flagship phones for us users that are already using Windows Phone, I can understand what Microsoft's strategy is. Release budget phones into the market, get people familiar with the OS and ecosystem and then release higher end options enticing those users to upgrade but also give current users higher end options. Windows 10 looks extremely promising and will be a massive step forward for Microsoft. The only thing I think they need to do is make ALL features available for every user in every country. I live in New Zealand and we don't have Cortana available here which is a massive key feature for any Windows Phone user. It's annoying and frustrating when Microsoft promotes these key features but then adds a disclaimer *only available in select territories*. Obviously some countries are more important financially and strategically but Apple and Android make all key features available everywhere on all devices, Microsoft need to now do the same. If you have awesome features that will set you apart from the competition then make them available for everyone, not just a select few.

sprinkles are for winners

The problem with the high end phones is limited availability. They are just scattered about on different carriers and exclusives have killed each phone pretty much. MS still needs to come up with a flagship that is available on all carriers.
Apple and Samsung have no problem selling billions of iPhones and galaxy S whatever at premium prices on almost all carriers. Why can't MS?

Too late for me. I upgraded two Lumia 1020's to two Galaxy S6's. I wanted a flagship piece of hardware and purchased these two phones to get it.

Blah, blah, blah. I am so TIRED of the flood of toy phones from Microsoft. Even their "affordable flagship" BS is lame. Okay, so they think they can sway numbers by pumping out cheapo after senseless cheapo. That's would be all well and good, except they have NOT put out any flagship devices since the 1020. I am STILL waiting on a device that clearly unseats my 1020. I don't consider a single device since to be worthy of flagship status...they're barely high-end! They are certainly no better (usually far less impressive) than the competition. I really believe Microsoft has completely squandered their acquisition from Nokia. And now they are coming out with two lame high-end devices (NOT flagship by any means) at the end of the flipping year with this HORRIBLE Windows 10 garbage on them. The FACT is that they NEED to push higher specs because bloated, ugly, Windows 10 REQUIRES it -- unlike what WP7 and WP8 required. I've got a Lumia 635 purely for testing purposes. There is no universe where I'd ever recommend it as a useful device for anyone I care about. I'm holding on to my 1020 until a REAL flagship comes out. I see no sense in throwing money at anything other than a flagship.

I totally agree with their strategy bar one thing, the lack of a flagship. I bought a Galaxy S6 for the simple reason that MS had no upgrade path and now I've been exposed to a competing OS (and liking it) there's a chance they've lost me for good especially with their services being 100x better on this device! Posted via the Windows Central App for Android

@boxa72 Thanks for that perspective.;-)

I think that Windows 10 will bring more Apps to the Windows smart phones and tablets store because of it's ease to write apps that can run on more than one Windows device but if I were Microsoft I would hire more programmers and have them make great apps for Windows tablets and smart phones. I do not like to say this but if Microsoft does not get a good enough influx of new apps 18 months from now then Microsoft itself must make apps for it's touch screen devices and reluntantly not depend on developers to develope apps for Windows touch screen devices. Microsoft is a software company with talented Programmers that can make apps that do what popular Apple or Android apps can do. Microsoft can step up to the plate and make great sofware for thier devices without developers help. Of course Microsoft welcomes developers to make apps for their devices but it may have to live with only a few to help them. The Bottom line is Microsoft smart phones and tablets will survive because they already have enough good apps to make them usefil.

ummm...sure. Unless MS gets apps made by other companies though, it doesn't matter. I still think that Windows 10 on PC will be good but if someone has a working phone with all MS apps, and I highly doubt the better experience will be on Windows, but it runs Android or even iOS why switch? We currently do not have the mobile apps a lot of people use or want to be able to use. Also the quality of our apps is inferior. That is a tough sell. So we need an ebb and flow of users and apps in order to increase market share, but it isn't like MS has done many rights by early adopters...so idk. Let's hope that Windows 10 on PC brings users over to mobile because otherwise MS is screwed in the consumer realm with Windows.

Hmm from here in the comments section all I see it could go either way Success or Failure. Unfortunately I mostly see failure now.

Microsoft's stregegy is irrelevant to my immediate needs. They should have released a new high-end handset now just loke they shipped the Surface 3 now. Wating for Windows 10 is much too late. While MS is waiting Apple, Samsung, LG and HTC are all shipping new high-end handsets.

My problem with this argument comes in the "Make the unfamiliar familiar" section. It's great that users will be familiar with Microsoft's services no matterr the platform they use but the issue that I and most WP users have is that these same services are updated on rival platforms weeks and sometimes months before they're updated on WP. How exactly is that going to entice users to Microsoft's hardware if they know that Microsoft doesn't even put their own products first?

@Itjirdan24 Valid point on the current reality. I believe MS, according to Satya, will make things best on Windows devices. When? I presume after Windows 10 launches. Does that change the current experience of users on rival platforms who are currently getting a better experience? No. I'm sure this is a reality MS execs are aware of. They have likely measured the cost, and whether right or wrong deemed the cost worth the potential future reward.
I will add that real world, well articulated, feedback from users despite a companies course of action is always wise to consider.

Listen up Microsoft, Nokia smartphones were a huge reason for your OS success. Don't mess with us Lumia owners. If 830 or 930 is best you're going to offer and you killed 1520, we are NOT impressed. Rumored 940 looks promising, but it's only rumor. C'mon give us a carrot here, we shouldn't have to beg!

Excellent articles #Jason ward. I really loved the way u took to approach to explain this #Microsoft future products strategy...... I really don't know how time went by reading this article.... #5 star for ur article.

@Sam6691 Thank you so much for that. I sincerely appreciate that:-) I know my pieces are on the long side so reading your comment "I really don't know how time went by reading this article" is really encouraging.:-) Please come back for Part 3 Rules of Engagement and stay part of the discussion.:-)

Another great article which trancends the "Wow! Look at this new screen which has an amazing 2 PPI more than the last one!" level of many tech sites - and reader comments ;) Could well be featured in most 'business' magazines or blogs. For me, there's no use in complaining about flagships, specs or apps, the strategy of Microsoft and the amazing speed at which they are moving this mammoth of an enterprise around, after Nadella took over, is exciting. As a tech fan and an entrepeneur. Microsoft Build keynotes were surprising and exciting and it seems to me Microsoft is doing everything right. Can't wait to see what follows, but I personally believe the adaptation rate of Windows 10 will be critical. Not the launch of a flagship phone. Will be reading the next parts attentively.

@platforwanderer thanks so much for that encouraging feedback! I really appreciate that.
I agree, MS is changing rapidly, for the good, under Satya's leadership. They've set the dominoes in place for rapid Win10 adoption. Lets see how the market responds.

An interesting article, being a 'cheap' Win phone use, 535, I find that the 'cheap' bit is actually good value for money and for my teenage grandchildren, wedded to the Apple ecosystem, it was also an eye opener. They were surprised at how flexible the phone was and although they are not about to drop Apple it was their first experience of actually seeing and holding a Windows phone. I do detect a slight lethargy amongst my grandchildren with their IPhone/IPad set up but they are tied to network contracts and they could change phones but of course the availability of Android is overwhelming and at the moment Win phone doesn't seem to feature with them. As I have said before an awful let seems to be resting on Win 10 and at some point all this 'freemium' stuff will have to be paid for and as of yet we don't know how or how much this will actually cost. Yes this is a slowly evolving strategy which has been way too long in coming to Microsoft's mobile system after previous disasters, but its a start.

@UKSteve Thanks so much for offering you anecdotal experience to the conversation. Such real life experiences peppered into the discussion of Microsoft's broad strategy help us to see things through a very valuable perspective. Thanks again.

Jason puts hard work into these articles.

@Fire 29 I have to tell you. Yes it is a lot of work, but it is something I love. Before Windows Central hired me I actually did this for free and for fun on a personal blog. I think the dream for most people is to do for a living the thing that they love. Writing for all of you professionally, in an environment where I have an opportunity to interact with readers and not just shoot pieces out into a void is amazing! I'm having a great time and I am grateful for all of the feedback. Not only the accolades but also the constructive criticisms. I'm also grateful for comments that may not agree with my own perspectives. My goal is to offer content that will give us something to think and talk about. I hope that if you feel that the content is valuable that you also share it with others. Again it is hard work. But it is fun and the rewards are well worth the investments.

Your work is appreciated, Jason.
I also once wrote an article for the first time for a local IT magazine that I really liked and read for many years but when I was about to get it published they just sort of stopped publishing the magazine. It was the worst case of bad coincidence and bad luck.
After that I just stopped writing. Not that I lost hope but because I got caught up in other things. But I'm might think about writing again(IT or not).
Anyway I'll share your article with the WP users that I know.
Thanks for responding and keep up the good work.

@Fire 29 Follow your dreams. If its something you want to do - WRITE!

Thanks. I'll try writing something. at least something to get things going.

The problem with this idea is that it has no benefit in countries that give you a phone on a plan. Why opt for a low end WP I'd you can get a top shelf Android or iOS device for ten bucks a month more? Not everyone has to buy phones outright.

My first Windows Phone was a Lumia 710. A year or so later, I upgraded to the 810- it was awesome. A year after that, I switched providers so I could get a Lumia 1020, which was AMAZING. A year and a half later, my screen shattered. I couldn't even get a 'high-end' Windows Phone in my local store. I ended up buying a Lumia 535. Sure, it was fine for a $90 phone. Did I hate every moment that I used it? Yea. Yea, I did. So, when my contract ended, I dumped the platform and my carrier, swapped to Republic Wireless, and paid $600 up front for a loaded 2nd Gen Moto X. The camera is trash compared to a 1020, but in every other aspect, it is an absolute joy. Microsoft might be sowing the seeds of success- that remains to be seen. All I know is, as someone that's hip deep in every corner of the Microsoft ecosystem (Xbox, 3 Windows PC's, Office 365, etc), I don't have the time or the money to invest in Windows Phone until the product rises above 'curiosity' and becomes compelling. If they're not willing to invest in a flagship- even if it's not necessarily a 'success'- why should we invest in their phone ecosystem? One's phone is arguably the most important single piece of tech you own... It needs to be able to hang with the big boys.

So much impressed by this article. I have been an active user(diehard fan since then) of Windows Phone for past 2 years. The app gap hasn't really affected me much but I must say efforts to make the jobs of developers easier is quite impressive, hats off to you (Microsoft) for that..!!! I had never cared for my phone before on the rival platform, but now everyday with Windows Phone its like I had been the most gift person in the world. My experience with this platform is unique. To add a bit more it is refreshing and enchanting day by day. Two years after my love for windows platform, the improvements with the upcoming Windows 10 feels as if I am having a kid ;) (Weird right...?) Hope the future is Windows. Hololens on the other side is certainly about make history.

Nice piece !! Clears most doubts but only problem now is, how much of this is actually true ?? Especially the native apps & services being better than on rival platforms.

@Torcher Thanks! As we know they aren't better in their current state. But let's see how things change once Windows 10 and the new native universal apps go into full swing. We have a plan and promise from Nadella. Their current all out efforts seem to point in the direction that they will deliver. Lets hope they do! :-)

Success? How the fuck do Microsoft think they can take Windows phone to success? If you live outside Us(or England/Canada) WP is crap.. Sure, it's fast and stable but we don't have Cortana, no voice recognition what so ever and we don't have Swype(name?) and Bing outside Us is bad..the list is long!

No $600 flagship device is a wrong strategy at wrong time. Till now ATT ,Tmobile were subsidizing the iphone.And iphone real cost was burried under data plan. Now cell companies changed their strategy and giving choices to people. ATT next,verizon all letting user know the price of device and price of data. Now more and more middle class people will make wise choice by going to decent flagship device like Nexus or Moto G like low end flagship So howabout $350 flagship challenging Nexus like devices from Lumia? I dont want to pay $600 and expensive one, at the same time dont want to settle for $150 cheap phones. After getting used to wireless charging, cant think of going back to old technolgies. 920 is a solid phone and i am still using it.

That IS some strategy! Well played!

I think Microsoft has too many old hats to know how to stay relevant in the mobile tech industry. Everything Apple and Android are today,they were when Microsoft merged with Nokia. Therefore, Microsoft knew what the competition was when they started, yet they consistently dropped the ball with all aspects of promoting and launching Windows Phone. Microsoft seems to me like a dinosaur when it comes to mobile tech.

I can think of a few good reasons why Microsoft's focus on cheap phones isn't working either.
1. Their cheap phones are not as good as Android cheap phones in specs and price.
2. There is hardly any marketing and advertising.
Fix these two problems first before focusing on other things.

One of the things Microsoft needs to look at, at least for their higher end models, is that they sell unlocked phones from their Microsoft Stores. I can walk into ANY Apple store and purchase an unlocked phone.
Windows Central Newsletter
Get the best of Windows Central in in your inbox, every day!
Thank you for signing up to Windows Central. You will receive a verification email shortly.
There was a problem. Please refresh the page and try again.