A laptop makes a great gift, but you need to keep these things mind
Should you give a laptop as a gift? What is there to know first?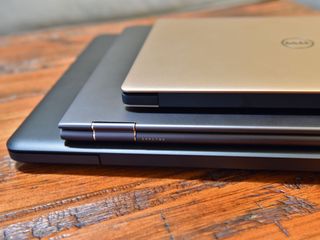 Here's the bottom line: laptops can make great gifts, no matter the occasion or time of year. However, there are some things you must keep in mind to ensure that the laptop is actually well received, and that the person isn't let down by the specs, build, or display. You might have the word "ungrateful" in your head, but purchasing a new laptop is really a personal thing, akin to buying a new phone. Let's take a look at whether or not you really want to gift a laptop, and if you do, we'll also examine some key questions to ask before buying.
Do you really want to gift a laptop?
Before we get into the things to look out for when buying a laptop, it's good to first answer whether or not you really want to gift a laptop. Sure, they make great gifts, but they can also become quite expensive depending on the configuration. You can go the budget or used route, but it might be harder to get what's required. There are some ways to save money on a brand new laptop, but they generally involve knowing exactly what the giftee needs.
Likewise, shopping for a laptop can take up quite a lot of time, and if you're planning to gift one during the holiday season, you're likely already on a time crunch. Give yourself plenty of time to shop around, as the first laptop you see won't likely be the right one to give. As a plus, however, laptops usually dip in price at the end of November and start of December, so giving one during the holiday season is doable.
How to buy a laptop at the right time (and be much happier with your purchase)
There's also the element of surprise. If you love the shocked look when a gift is opened, giving a laptop likely won't do. There are plenty of questions that must be asked (unless the giftee has been dropping some heavy hints) in order to give a suitable device, and the element of surprise will likely be ruined. If you do buy blindly, ensure it's from a manufacturer with a generous return policy. That way the giftee can enjoy the surprise of opening a laptop, yet can eventually get exactly what they want.
5 common mistakes to avoid when buying a laptop
What you need to know before buying a laptop as a gift
So, you've decided that you'd absolutely like to gift a laptop. As always when buying a new PC, there are some questions that must be answered when it comes to things like chassis size, display, hardware, and general usage.
Is a notebook, convertible, or 2-in-1 preferred?
Laptops are generally built in a standard notebook form with the lid only opening so far, a convertible form with a lid that rotates around 360 degrees, or a 2-in-1 form with a removable keyboard and touchpad.
Make sure you figure out what type of chassis is preferred. Buying a convertible for someone who only needs a notebook will likely be a waste of money. Likewise, buying a standard notebook for someone who wants to use their device as a tablet half the time just won't do.
What size display should you buy?
Laptops often come in variations somewhere between 12 and 17 inches. Smaller laptops are usually best suited for those who are often on the go. Toting around 15- and 17-inch laptops is not nearly as easy, and the weight can make a big difference, especially in the backpack of, say, a college student.
Larger laptops are, however, usually suitable for gamers and anyone looking to edit multimedia. The same can be said for those who need to multitask. Being able to open up two or more windows next to each other is more efficient than switching back and forth.
What is a suitable resolution?
These days, a PC should usually come with at least a 1080p display, no matter the size. A lesser display just doesn't quite hold up as well as it once did, especially when even many thin-and-light Ultrabooks have 4K screens available.
On that note, buying the highest resolution possible isn't always recommended. Sure, a 4K display is gorgeous, but battery life almost always takes a hit. If the laptop is going to be used primarily as a gaming device, 1440p and 1080p are usually still preferred because of performance gains. Hitting 1080p or 1440p (or somewhere around there, as in the case of Surface devices) are recommended for most tasks unless specified otherwise by the person receiving the laptop.
What processor has enough power?
The processor (CPU) is an incredibly important part of the laptop, as it is the anchor point for other hardware. Buying an underpowered CPU for the task at hand is going to affect the rest of the laptop by causing a bottleneck. Always try to find a relatively new CPU. Technology is constantly improving to reduce power usage and up performance, resulting in a faster device with a longer battery life.
What CPU works for what task? In the case of Intel, a Core i3 is usually enough for web browsing and word processing, a Core i5 is generally enough for multitasking and even gaming, and a Core i7 is best if the best performance is needed, as in the case of multimedia editing.
How much RAM is needed to keep up?
Like the CPU, how much RAM a PC needs depends heavily on what the laptop will be used for. There isn't quite as much variation when it comes to RAM; DDR3 or DDR4 will do, and it's more about the amount included.
For web browsing and word processing, 4GB should be enough. For gaming or VR, at least 8GB of RAM is recommended, and for intensive tasks, like multimedia editing, at least 16GB is recommended.
How much and what type of storage is needed to hold all data?
There are basically two different types of storage commonly found in a PC: solid-state drives (SSD) and hard-disk drives (HDD). HDDs have been around much longer, and can usually be found in larger configurations for a cheaper price. The downside here is that data transfer is slow because of moving parts.
An SSD, on the other hand, has no moving parts, and data transfer is usually much faster. The downside is that they'll usually raise the price of a laptop significantly.
The main difference between the two types is performance. A 1TB HDD and a 1TB SSD are going to hold the same amount of data, but they will deliver it at a different pace. What's likely more important here is how much storage is actually required, and if the person you're buying for is a regular user of cloud storage.
If the laptop is going to be used for video games or multimedia editing, a larger SSD is recommended. Just going to be using it for productivity and web browsing? You can probably get away with a smaller HDD, possibly coupled with some cloud storage or an external drive.
Is a dedicated graphics card required?
This is one of the easier questions to answer. Will the laptop be used for high-end gaming? If so, it should absolutely have a dedicated graphics card (GPU). Will it be used for multimedia editing? It should likewise have a dedicated GPU.
If, however, the laptop will be used for everyday regular tasks with a bit of light gaming on the side, integrated GPUs have come a long way and will likely get the job done.
Getting more help buying a laptop
Now that you know what answers to ask, you might be wondering exactly where to look for a wide selection of laptops. We've painstakingly compiled a laptop buyer's guide with categories that include price, design, size, manufacturer, usage, and feature. From here you should be able to find the perfect laptop to give as a gift.
See our Laptop Buyer's Guide for a wide selection of the best laptops available
Get the Windows Central Newsletter
All the latest news, reviews, and guides for Windows and Xbox diehards.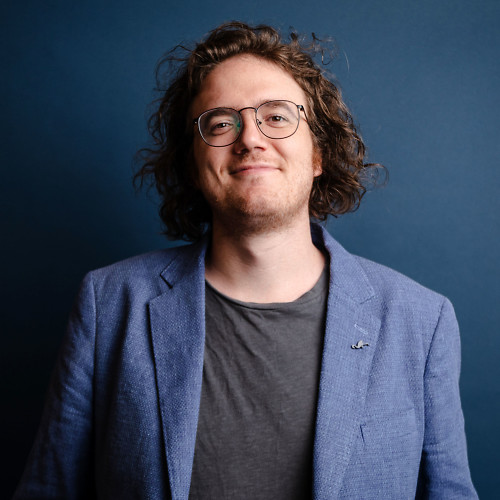 Senior Editor, Laptop Reviews
Cale Hunt is formerly a Senior Editor at Windows Central. He focuses mainly on laptop reviews, news, and accessory coverage. He's been reviewing laptops and accessories full-time since 2016, with hundreds of reviews published for Windows Central. He is an avid PC gamer and multi-platform user, and spends most of his time either tinkering with or writing about tech.